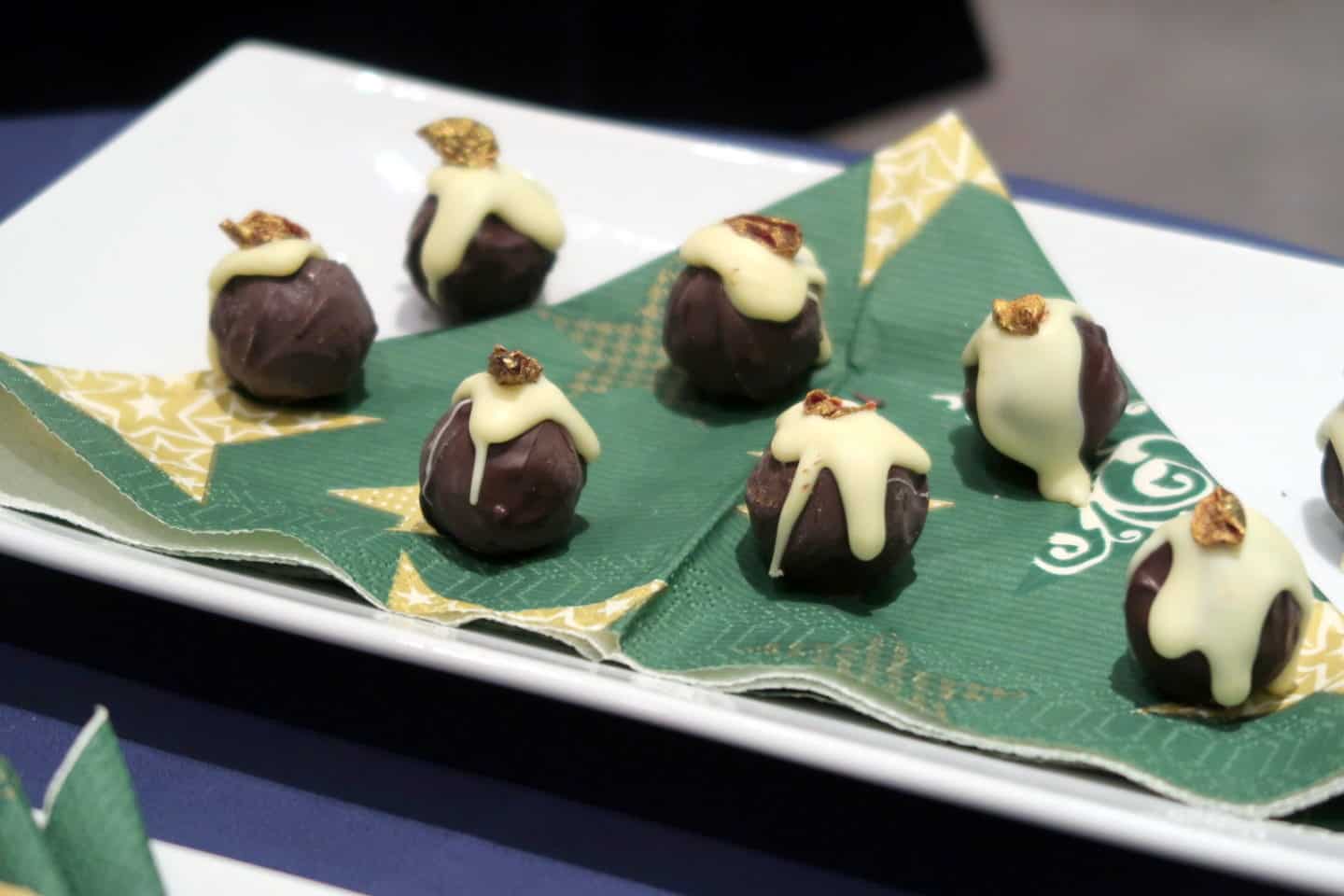 Last week I attended a fabulous Christmas Qblogger event at Queensgate Shopping Centre for a Festive Feastival to tantalise the taste buds.  Think speed dating mixed with retailers and restaurants and that was pretty much how the evening panned out.
John Lewis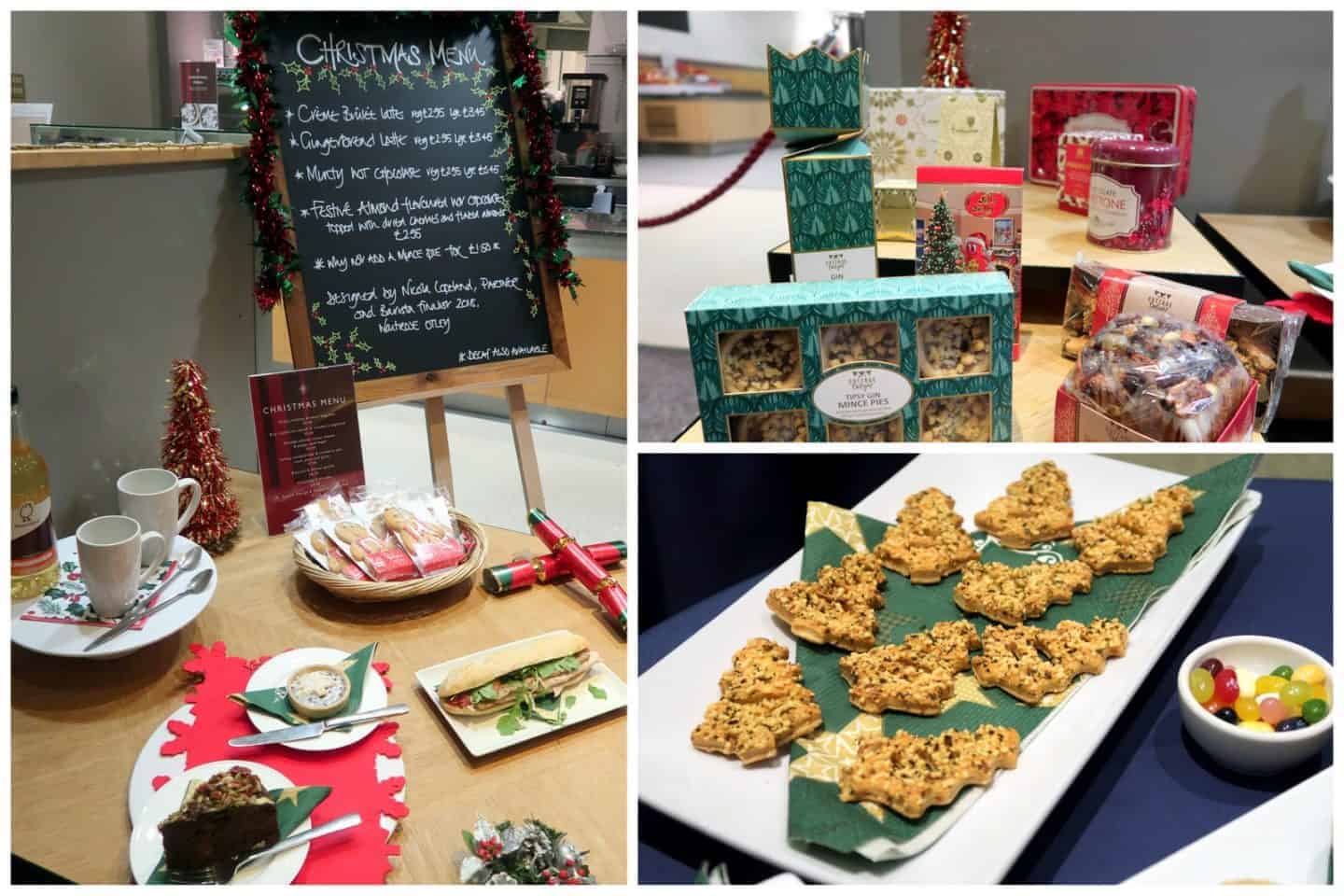 We began our journey in the John Lewis Restaurant.  Here we were treated to a mouthwatering display of Christmas treats, just a small selection of the amazing foodie delights on offer.  I dived right in with the Savoury Christmas Trees, perfect nibbles for a party with friends.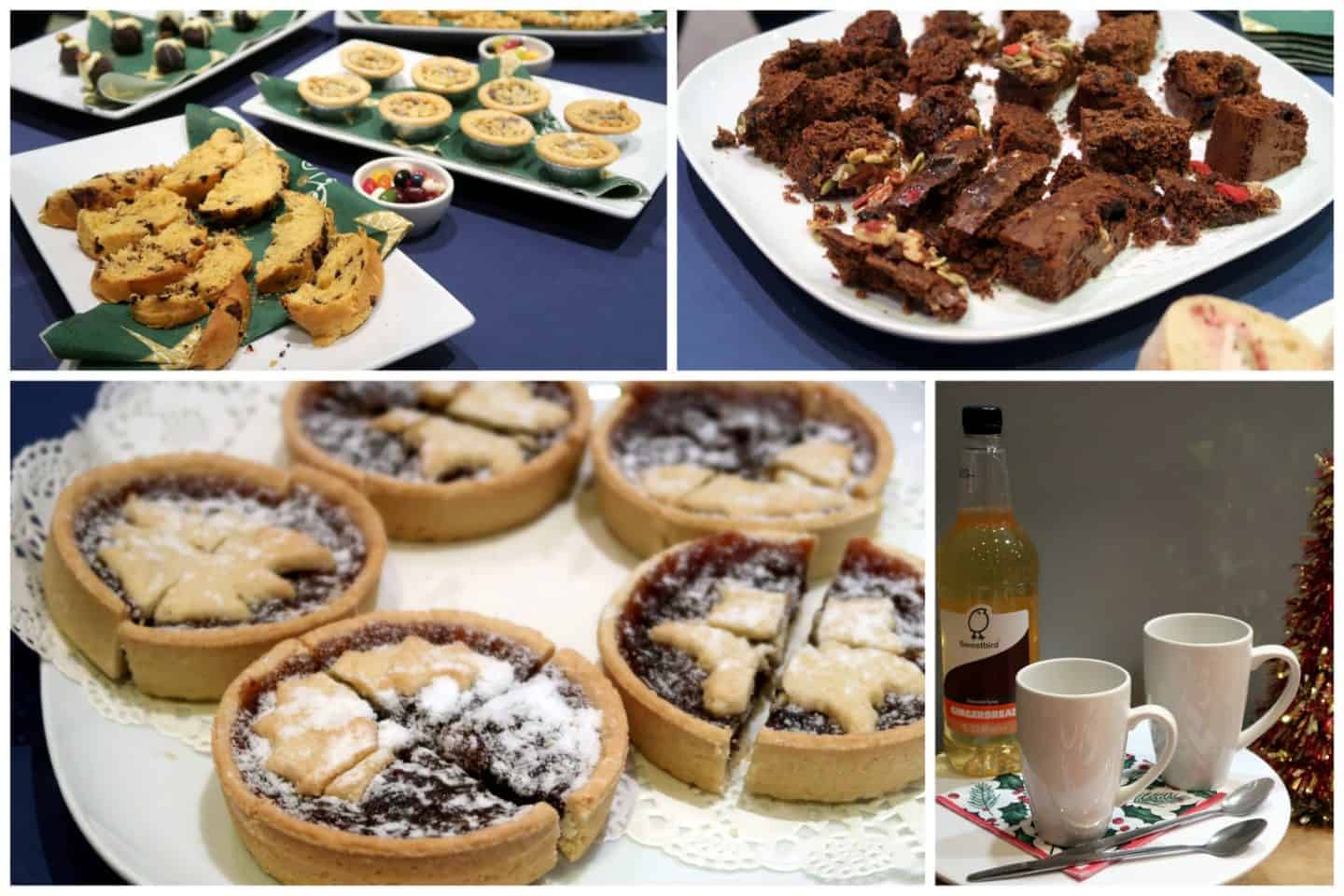 It's always going to be the sweet treats which tempt me at Christmas and personally, I am a sucker for a Mince Pie.  The Cottage Delight Tipsy Gin Mince Pies really didn't disappoint, I may have gone back for seconds (and thirds).  Who can resist an all butter pastry bursting with gin-infused mincemeat?  I was also quite taken with the Cottage Delight Sloe Gin Plum Cake – I'm quite liking gin infused treats right now.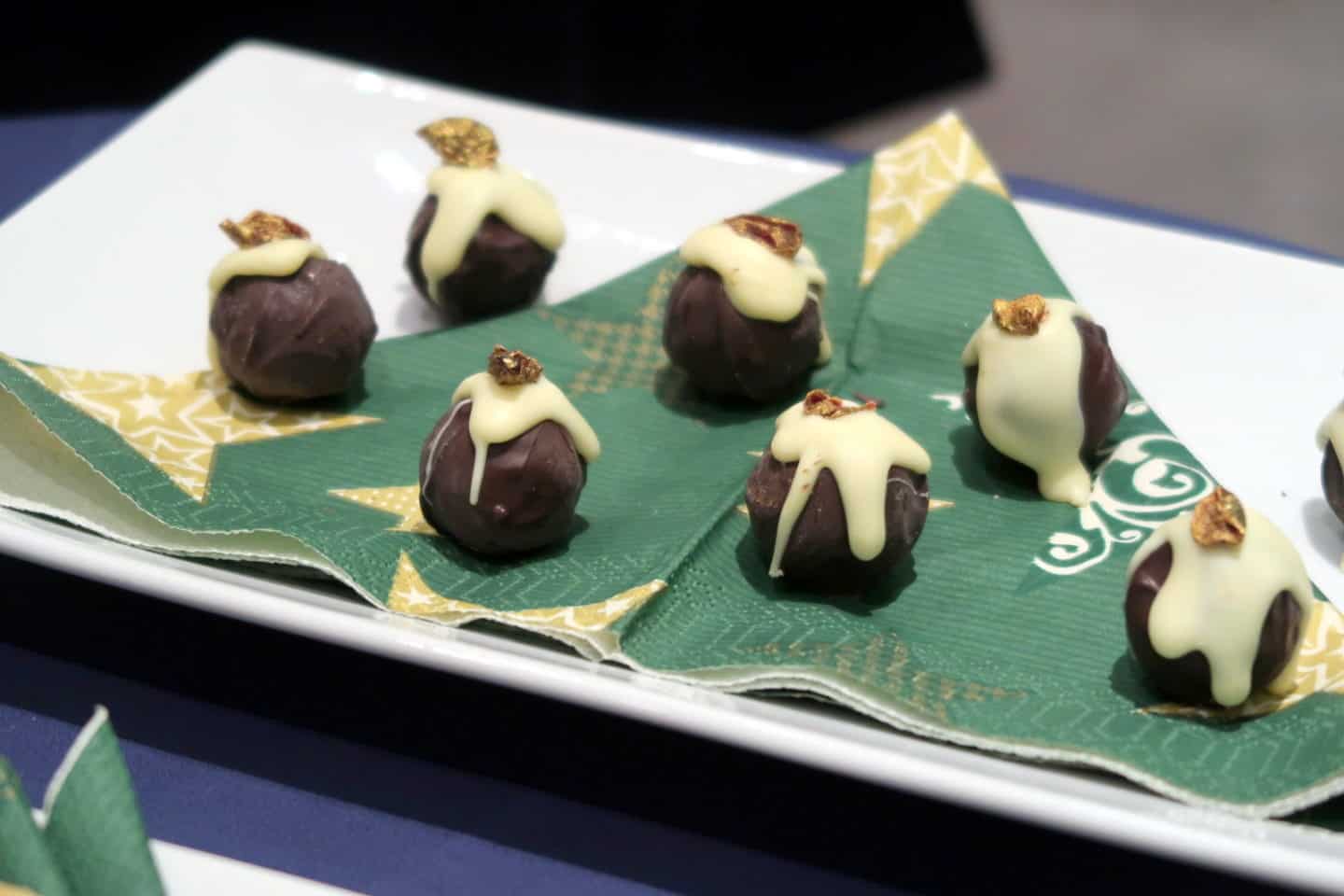 To finish, I polished off my John Lewis experience with a Christmas Pudding with a difference, a Holdsworth Dark Chocolate Christmas Pudding Truffle to be precise.
Lakeland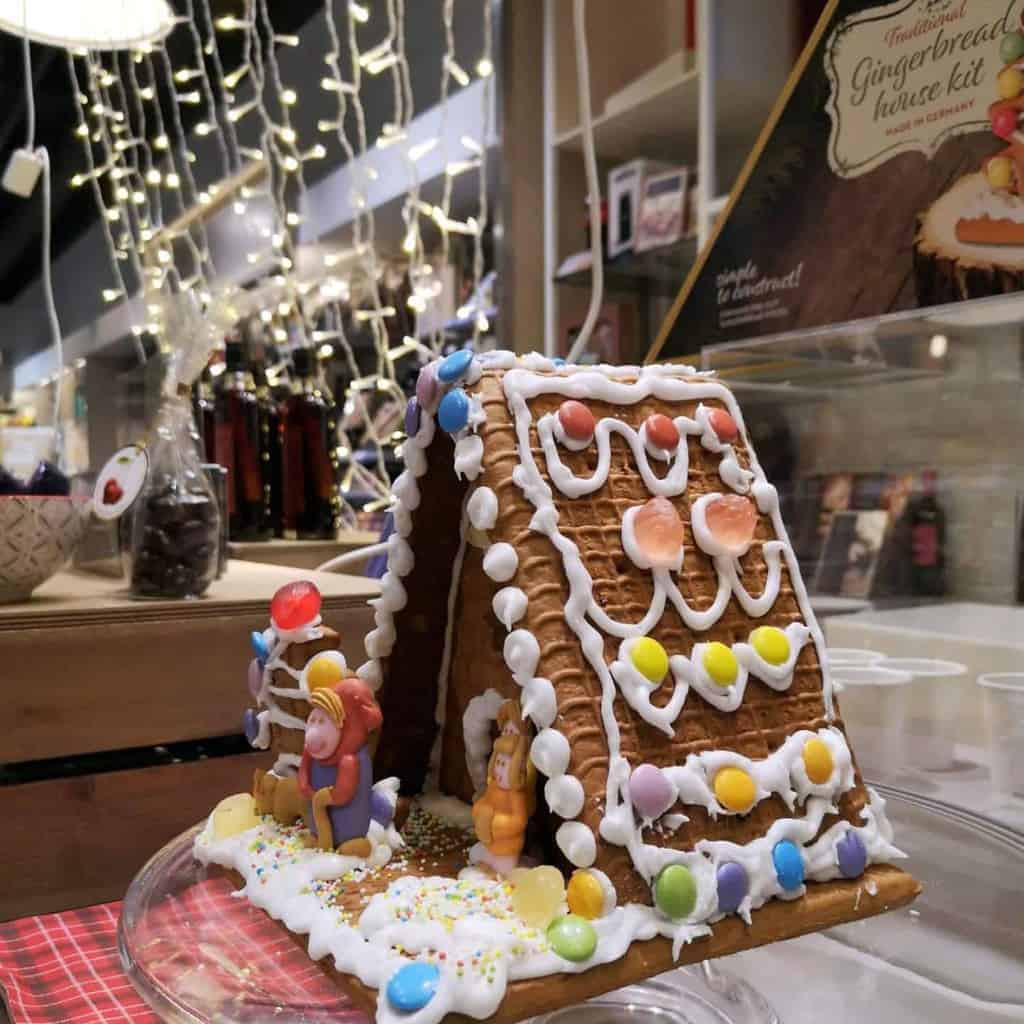 Lakeland is the place I think of when I want something a little bit fancy to present before my guests to tickle their taste buds and this year they didn't disappoint.  The first delight to catch my eye when I walked in was the Traditional Gingerbread House Kit. This is a tradition that the children and I love to do every year when they have finished school for Christmas (any earlier and there would be no Gingerbread House left by Christmas Day).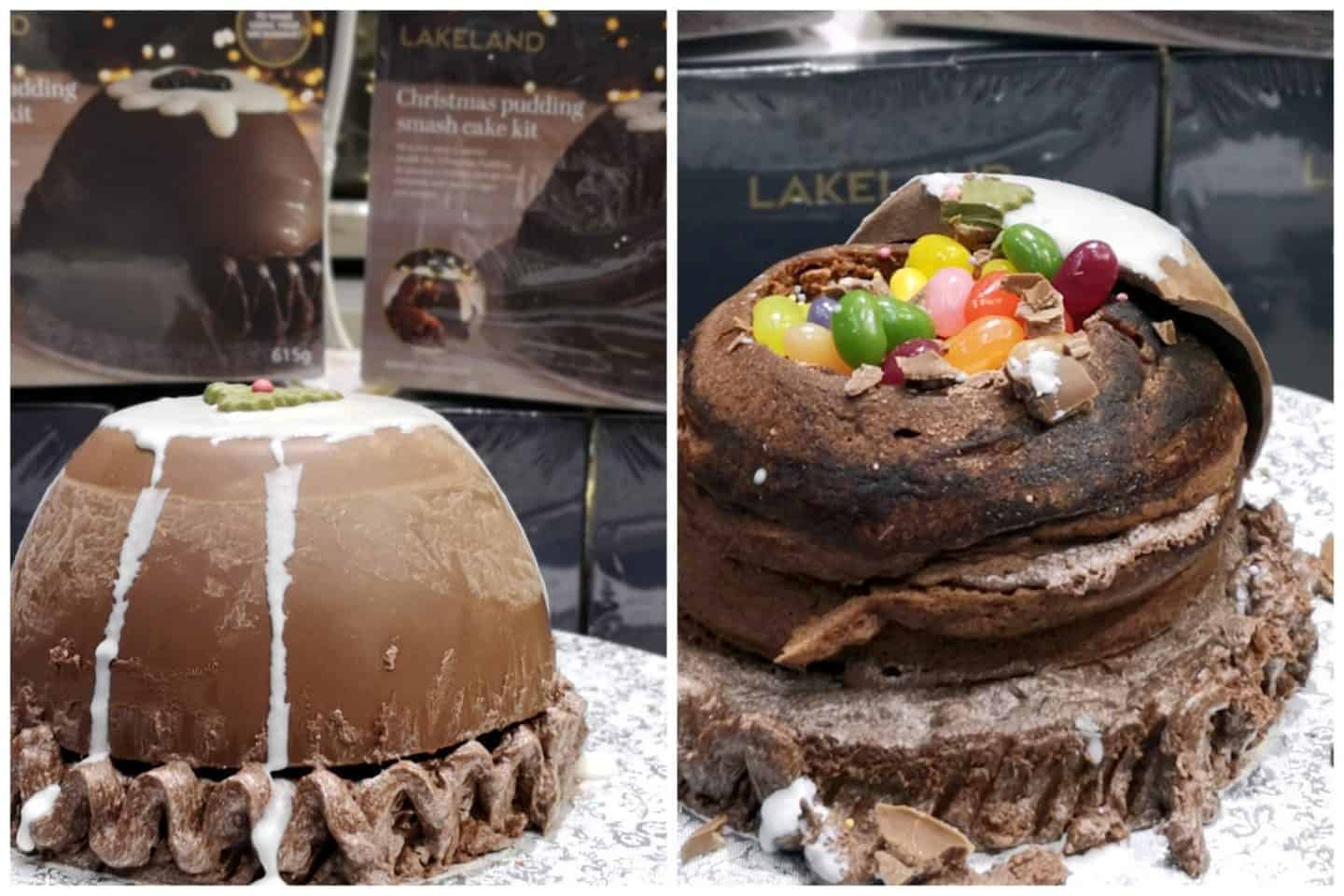 If you're looking for a really fun activity to do with your children then look no further than the Make Your Own Christmas Pudding Smash Cake Kit.  Rachel over at Blogging Mummy didn't need asking twice to smash her way into this little beauty!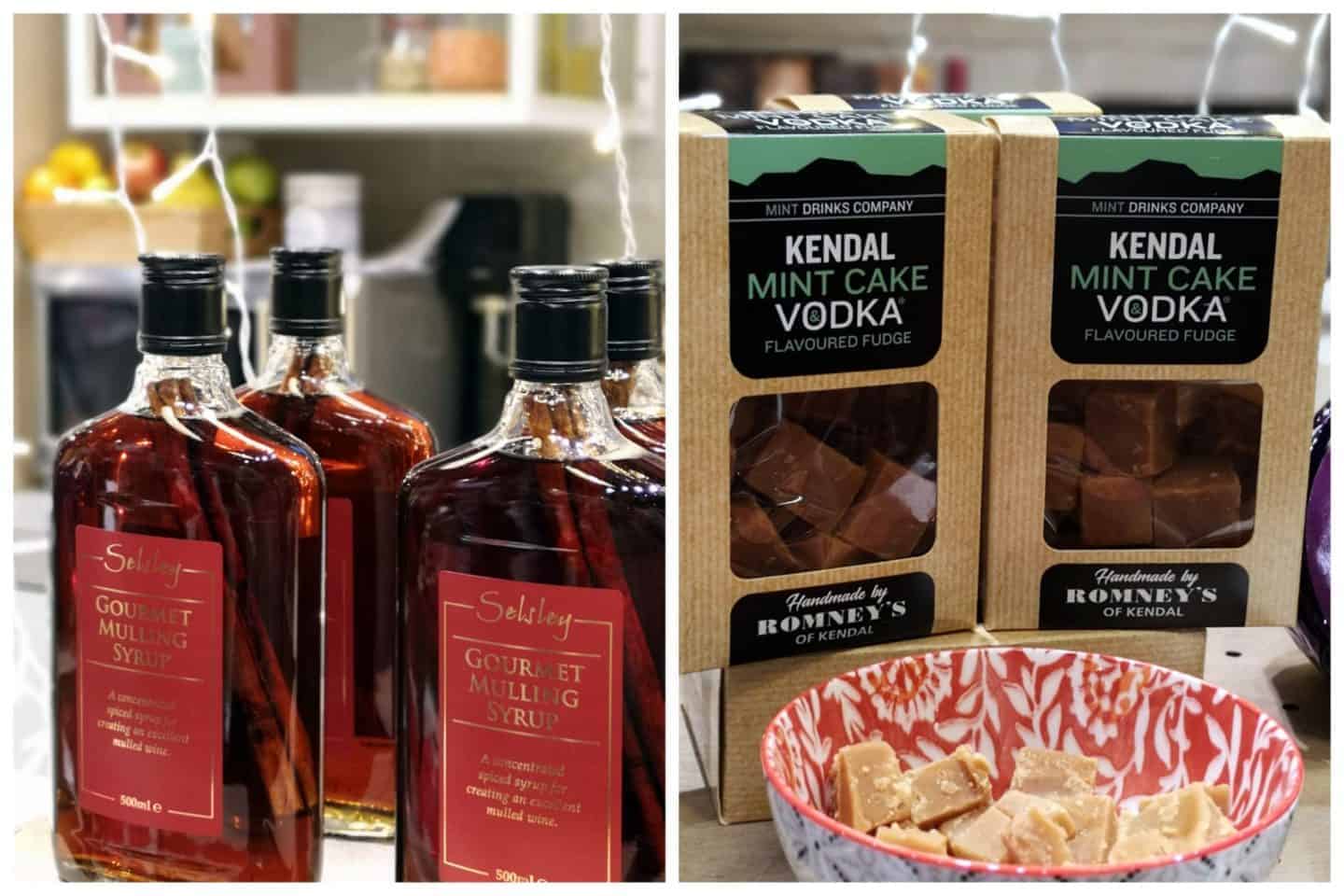 There were two treats which I couldn't get enough of on the night though, the first was the Kendal Mint Cake Vodka Fudge which I know Simon would love too, it was extremely moreish.  Secondly, was the Gourmet Mulling Syrup.  This is an easy-to-use spiced syrup which can be added to fruit juice for a non-alcoholic punch or to wine to make the most delicious mulled wine.  One bottle will provide enough syrup to add to 6 x 500ml bottles of wine.
Hotel Chocolat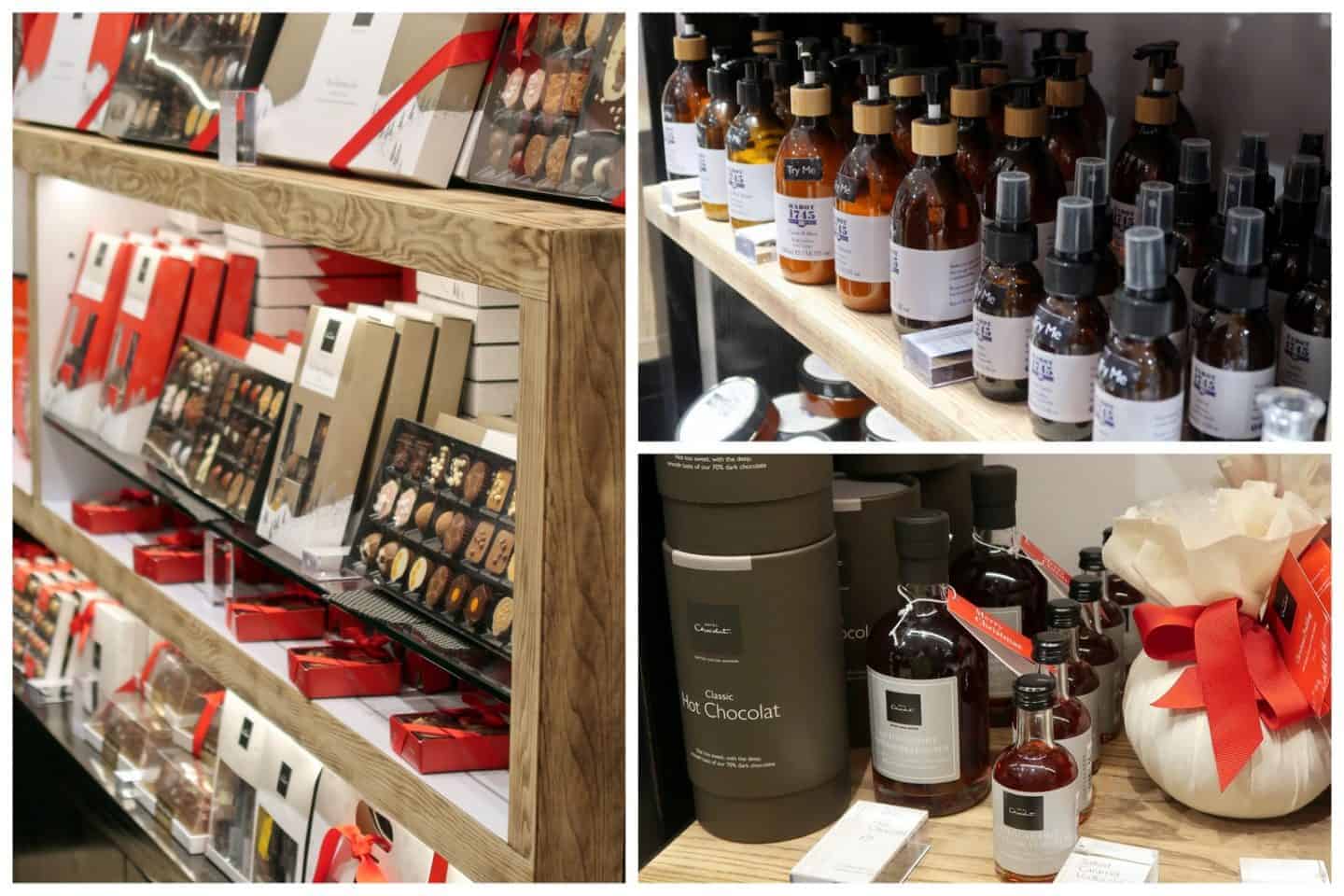 Let me tell you, I would have been one disappointed bunny if we hadn't visited Hotel Chocolat.  Let's face it, Christmas just wouldn't be Christmas without a good helping of chocolate, would it?  I am seriously looking forward to 1st December so that Simon and I can get started on our Advent Calendar for Two but I'm also kind of hoping there might be The Everything Chocolate Gift Hamper Collection waiting for me under the tree.  In all honesty, I completely lost focus when I arrived in Hotel Chocolat, I felt like Charlie in Willy Wonka's Chocolate Factory because I don't think there is a single chocolate product in there that I wouldn't like . . . well, maybe the chilli flavoured ones?
When Polly Met Fergie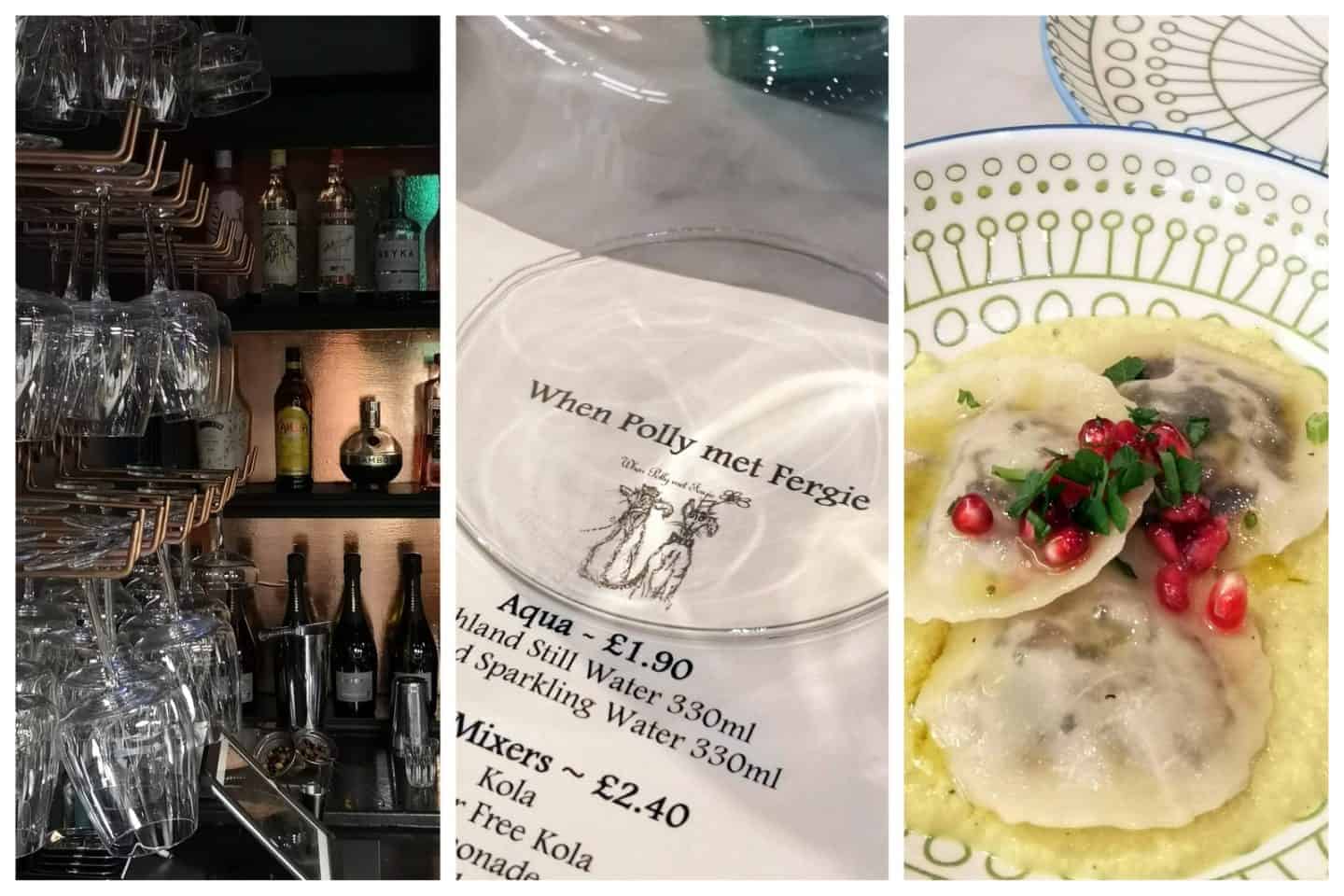 If you haven't ventured into Westgate Arcade for a while then you're missing a treat.  When Polly Met Fergie is a plant-based restaurant named after the husband and wife owners dogs.  This was my first foray into a vegan menu and I was very pleasantly surprised.  I'm not brilliant at trying new foods (can't think where my fussy eating children get it from) but I was completely sold on the Pecan and Mushroom Ravioli with a Turmeric and Cauliflower Sauce topped with Pomegranate, it was delicious.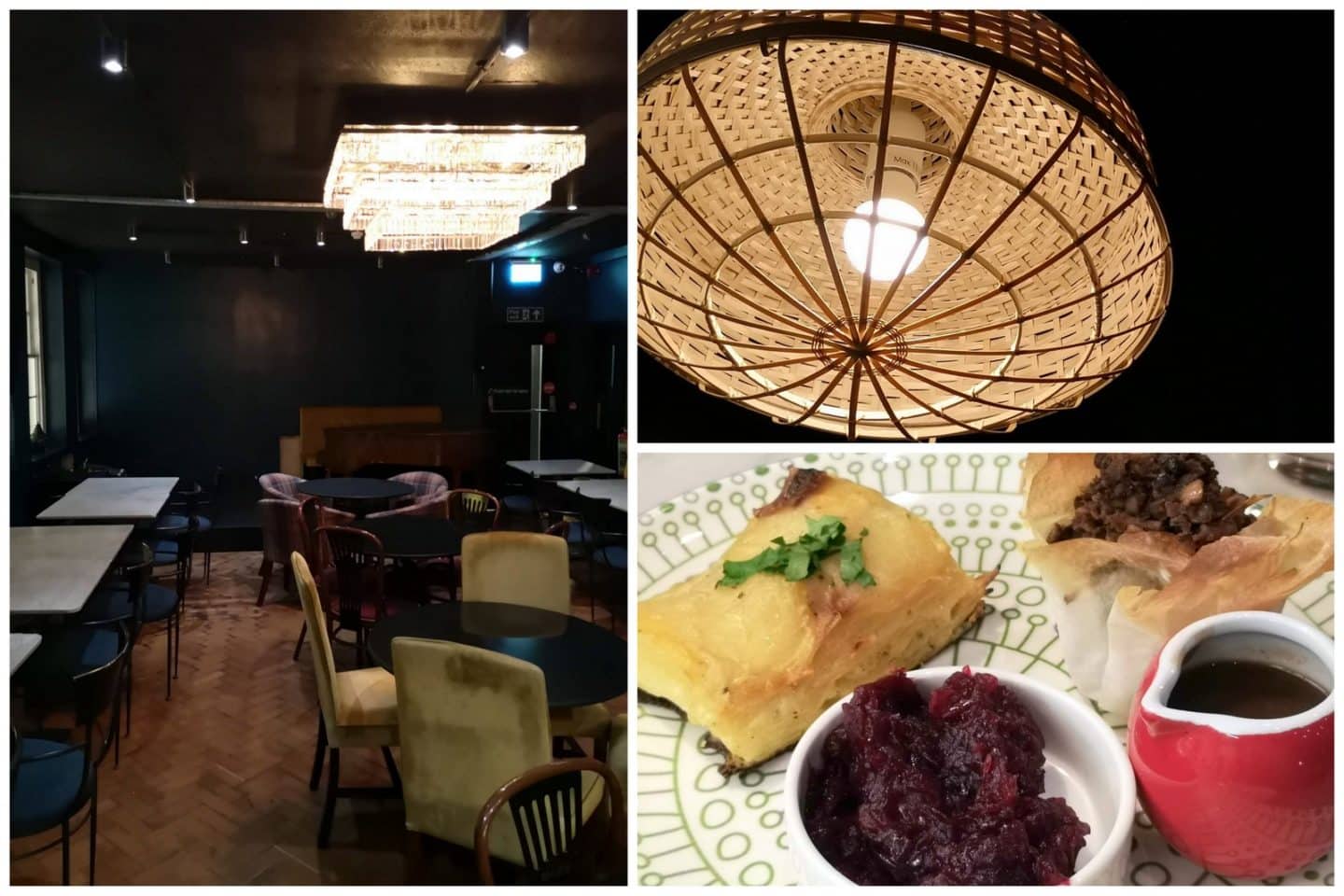 Our main course taster was Nut Roast in a filo cup with dauphinoise potatoes and cranberry sauce.  The potatoes were delicious but I couldn't make my mind up on the nut roast.  It's one of those things that I have always contemplated but I just wasn't sure whether it was for me.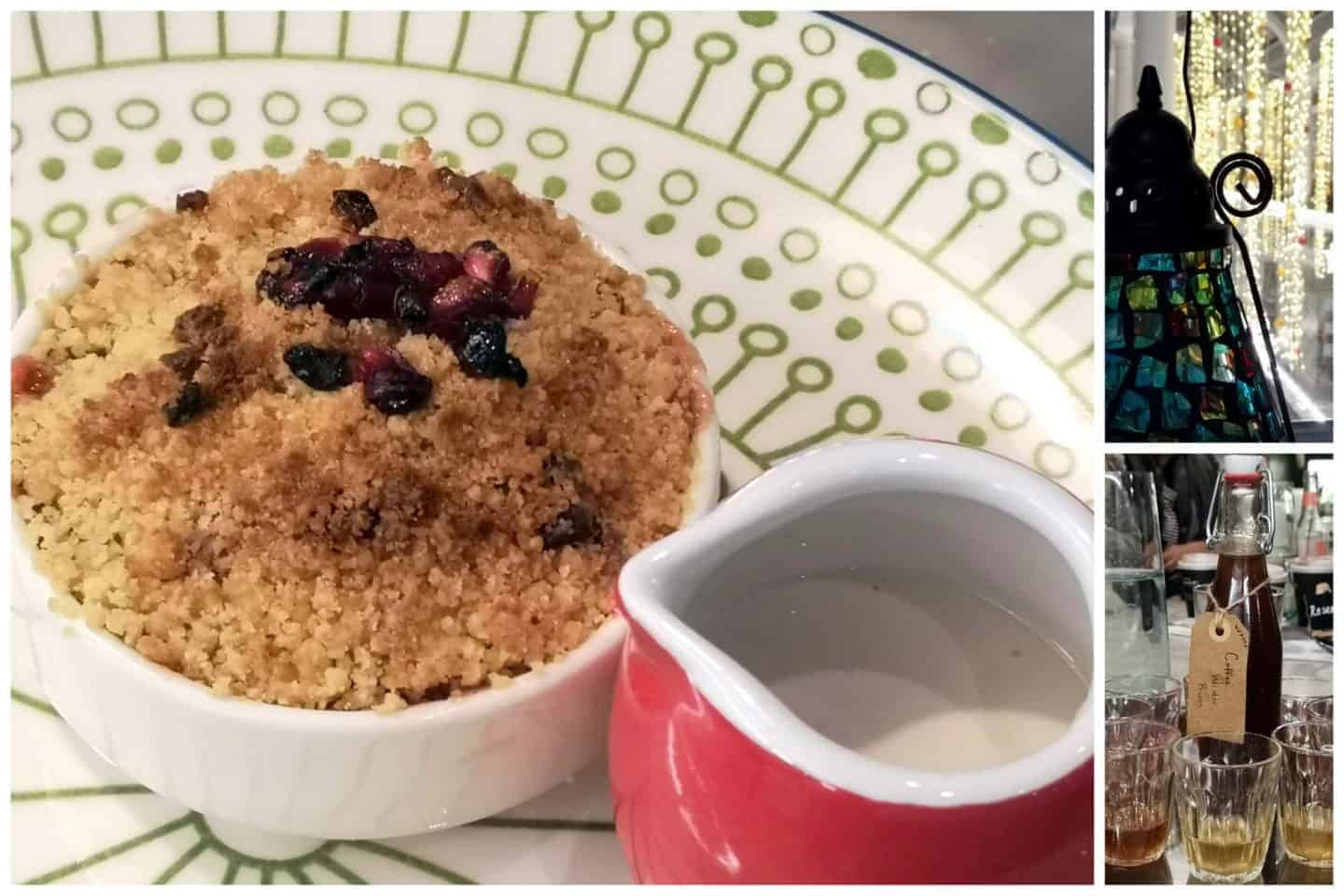 Christmas 'pudding' was a Christmas Crumble with Brandy and Vanilla Cream.  I am a big crumble fan and this was up there with the best of them.
Turtle Bay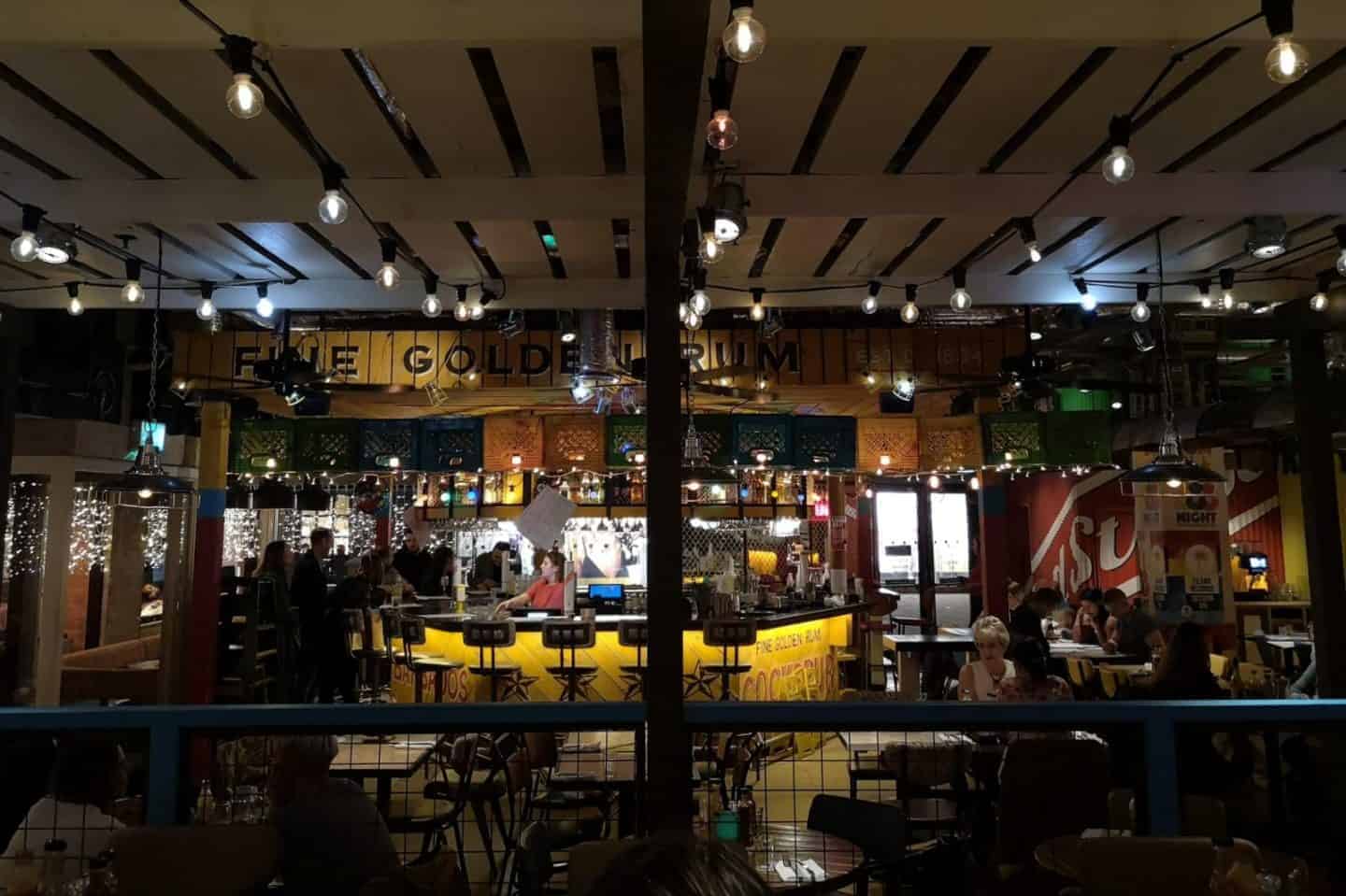 Last stop – Turtle Bay!  Now I love Turtle Bay for the atmosphere and the cocktails but since I am not good with spicy foods I really struggle to eat here.  I desperately want to be able to say how delicious it all is but I'm afraid it just isn't my thing.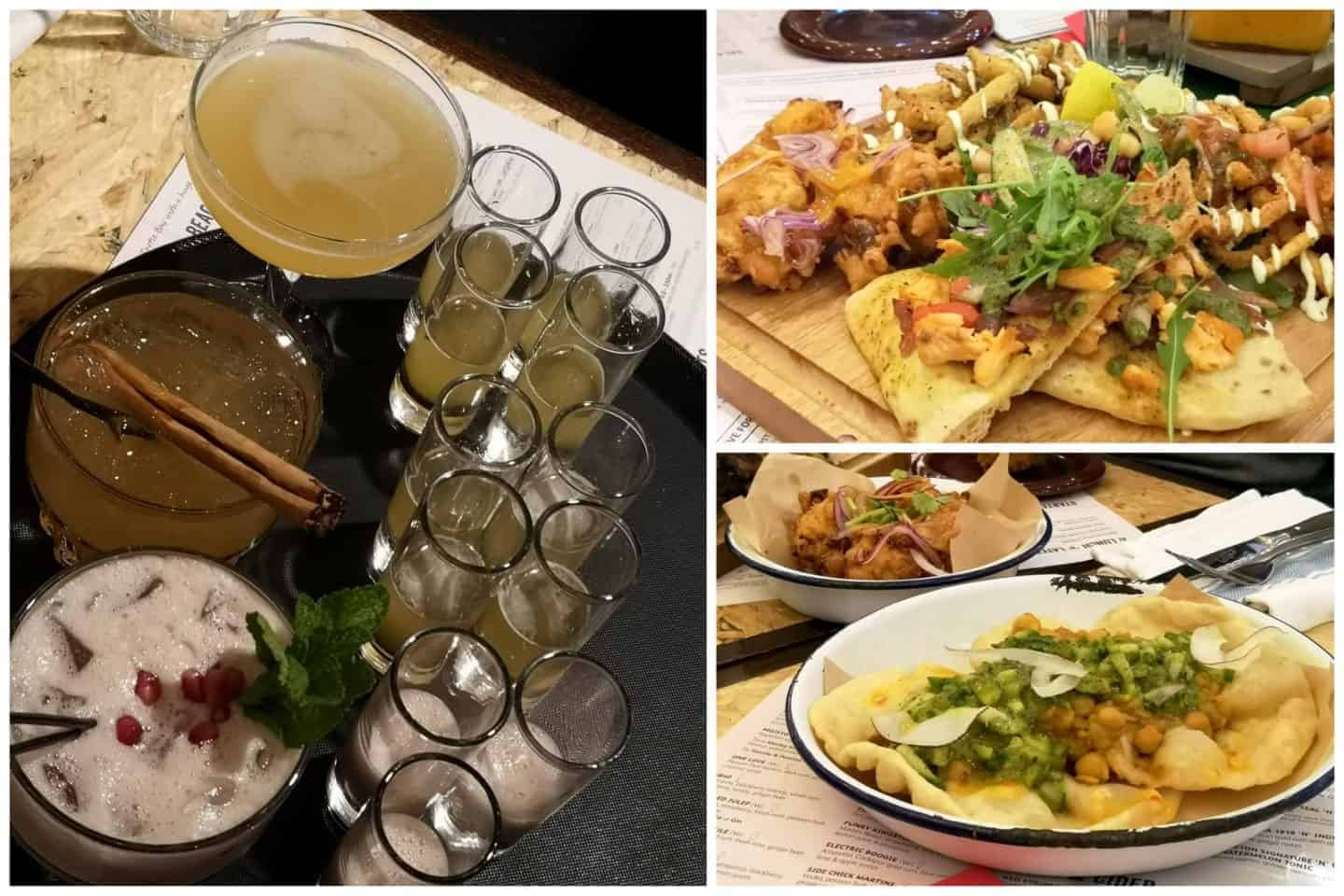 The rest of the Qbloggers got stuck in trying a few dishes from the festive menu which included the Vital Veggie Platter, Just Jerk Platter which includes marinated jerk wings, glazed pork ribs, Jamaican beef patty, chicken flatbread, sweetcorn fritters and the super green salad.  Meanwhile, I enjoyed a selection of cocktails!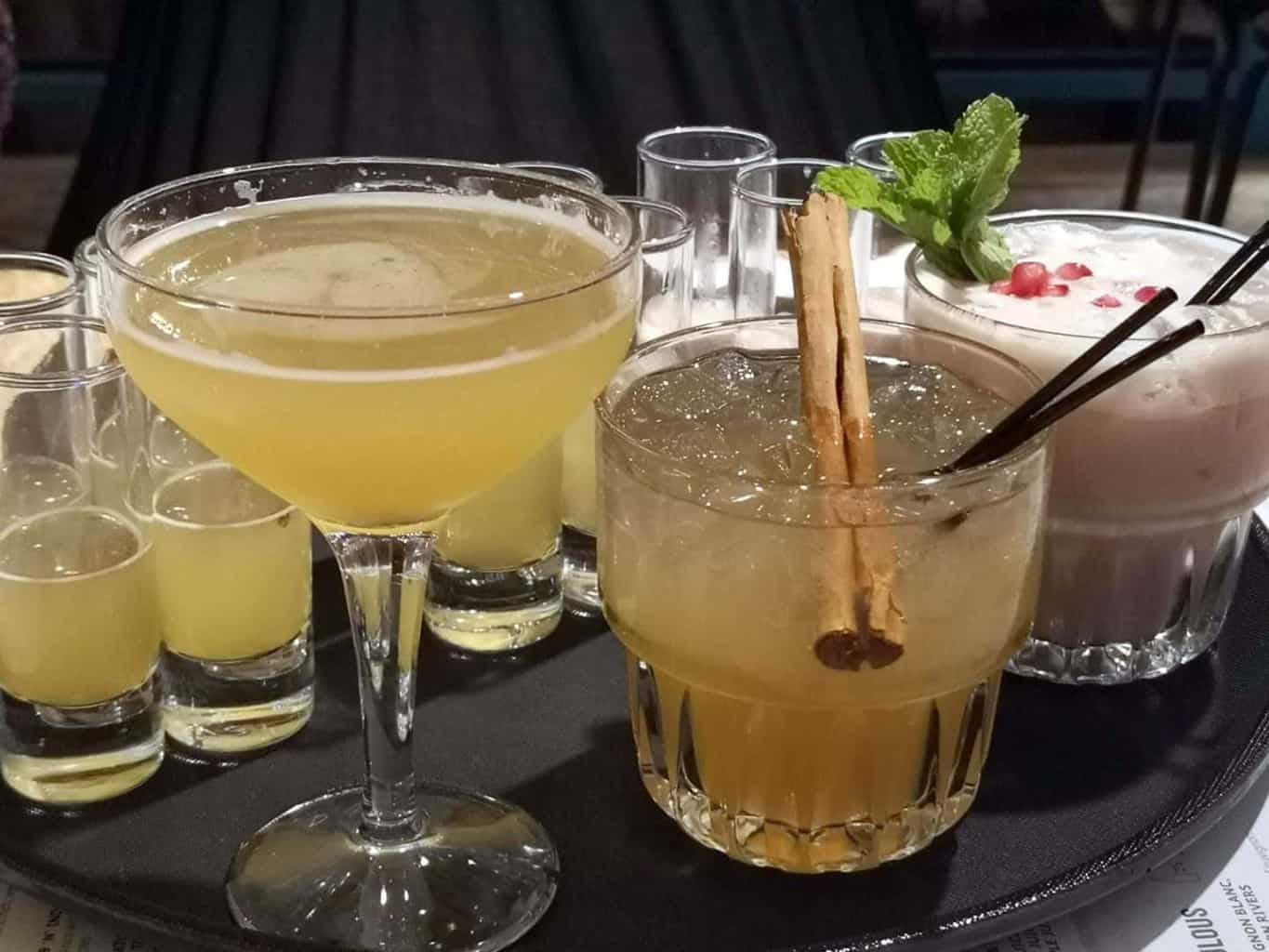 Once again, Queensgate Shopping Centre provided a fun-filled and very satisfying evening, so thank you xx