Must-See Destinations for Your Next Visit to Spain
If you're dreaming of your next vacation abroad, why not consider the unforgettable destination of Spain? From its sunny Mediterranean shores to its bustling cities and charming villages, it's a country that has something for everyone. Visit ancient architectural wonders, sample iconic local cuisine, drive along winding mountain roads, and experience the vibrant culture firsthand.
Whether you're looking for a once-in-a-lifetime adventure or simply want some time in the sun — or both — this captivating country will capture your heart with every move. So here are must-see destinations for your next visit to Spain!
Majorca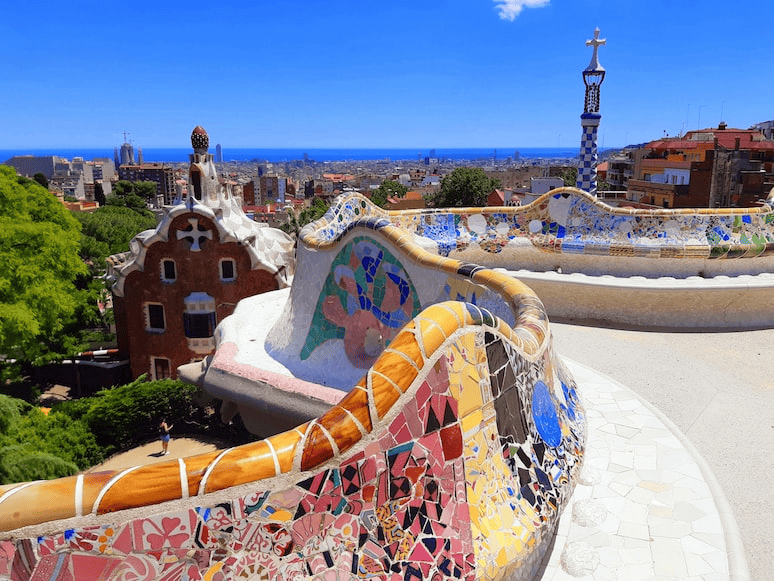 For those seeking a Mediterranean getaway, the Balearic island of Majorca is a popular destination, drawing visitors with its sandy beaches, rugged landscapes, and charming villages. While there is no "wrong" time to visit, the best month for weather in Majorca is undoubtedly during the summer months. June through September offer long, sunny days, with August being the hottest month of the year, with temperatures averaging around 30°C. If you're planning a family holiday, Majorca promises to deliver a memorable holiday experience with ample opportunities for adventure and relaxation alike.
Barcelona
Set against the beautiful backdrop of Catalonia, Barcelona is a city that boasts a rich cultural heritage and stunning landmarks. This bustling metropolis is a hub for art lovers, history buffs, and architectural enthusiasts alike. Explore the city's Gothic Quarter, home to stunning medieval stone buildings that transport visitors back to a bygone era. Alternatively, stroll through the world-famous Park Güell, designed by renowned artist Antoni Gaudí, and marvel at the colourful, mosaic-covered facades. There are also plenty of museums and galleries to visit, from the Picasso Museum to the National Art Museum of Catalonia, where you can immerse yourself in local culture and history. A visit to Barcelona is truly a feast for the senses.
Madrid
Madrid is a city that truly comes to life once the sun goes down. Its vibrant nightlife scene is famous all over the world, with a wide variety of bars, clubs, and music venues to cater to every taste. But the real gem of Madrid's after-dark culture is undoubtedly its tapas scene.
No matter if you're looking for traditional Spanish dishes or more contemporary cuisine, the city has something to offer everyone. Sipping a refreshing tinto de verano on a sunny terrace as you enjoy a plate of delicious gambas al ajillo is an experience that should not be missed. So, if you're looking for a city break that combines culture, history, and lively nightlife, Madrid is the place to be!
Granada
Nestled in the foothills of the towering Sierra Nevada mountains lies the enchanting city of Granada. One of the main draws of this mesmerizing destination is undoubtedly the iconic Alhambra Palace, which has captured the hearts of countless visitors for centuries. As you wander through the intricate stone arches and gaze up at the ornate ceilings, it's easy to be transported back in time to the days of the Moors. But the beauty doesn't end there. As you step outside the fortress walls, you'll be greeted by spellbinding views of the majestic mountain range looming in the distance.
Seville
Seville is a city that takes your breath away with its stunning architecture and rich cultural attractions. From the Gothic Seville Cathedral to the intricate ceramic tiles of Plaza de España, every corner of the city is an architectural masterpiece. As you wander through the winding streets of the Santa Cruz neighbourhood, you'll discover hidden courtyards filled with fragrant orange trees and vibrant flowers. And for a taste of the city's cultural heritage, don't miss the Flamenco Museum or the Alcazar Palace, which is a stunning example of Mudéjar architecture. With so much to see and experience in Seville, it's no wonder that it's one of the most enchanting cities in Spain.
Bilbao
Bilbao, the largest city in Basque Country, is an incredible destination for those looking to experience a unique culture and indulge in the local cuisine. Dotted with historic landmarks and surrounded by stunning natural beauty, this vibrant city is a must-visit for anyone who wants to delve deeper into Spain's fascinating history and culture. The locals are welcoming, and the streets hum with energy and excitement. While you're here, make sure you try a few of the local dishes, such as the famous pintxos — small bites that pack a flavourful punch.
If you are dining in one of the many excellent restaurants, you're sure to fall in love with Bilbao's vibrant atmosphere and rich heritage.
Valencia
Located on the southeastern coast of Spain, Valencia offers visitors an array of activities and sights to experience. With stunning beaches, visitors can enjoy a day of sunbathing, swimming, and relaxing on the golden sands. The city also boasts beautiful gardens and parks, perfect for a peaceful stroll or a picnic. For those interested in art and culture, Valencia is home to several world-renowned art galleries and museums featuring both contemporary and historical works.
And if you're looking to sample some traditional Spanish dishes, then there's no better place than the bustling Mercat Central market. From its captivating culture to its delicious cuisine, Valencia is a city that will charm and delight travellers from all walks of life.
San Sebastián
On the breathtaking coast of northern Spain lies the stunning city of San Sebastián. With its world-renowned beaches, incredible architecture, and vibrant culinary scene, it's no wonder that this coastal gem has become a must-see destination for travellers from all over the globe.
Whether you're strolling along the iconic La Concha beach, exploring the historic Old Town, or indulging in the city's famous pintxos — mouth-watering Basque tapas —you will certainly never forget San Sebastián's unique charm and beauty. So why not experience all that this incredible city has to offer for yourself? Your ultimate Spanish getaway awaits in San Sebastián.
Santiago de Compostela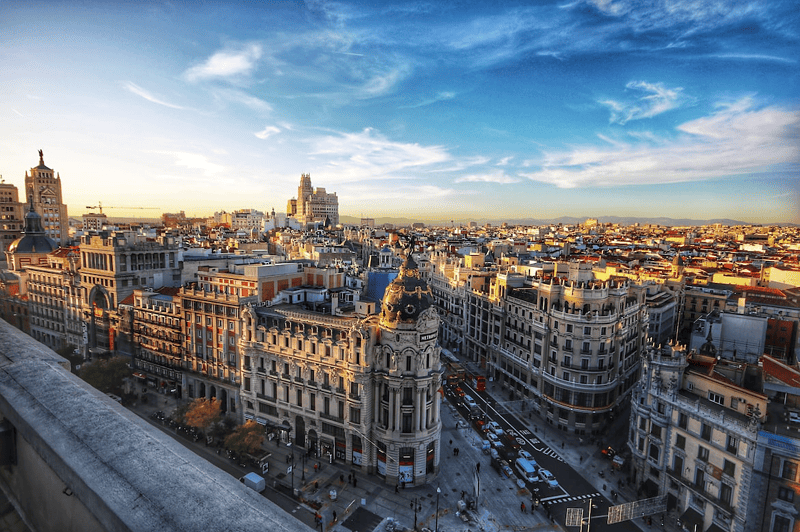 Known around the world as a destination for spiritual pilgrims, this city offers much more than just a religious experience. With its winding streets and stunning architecture, Santiago de Compostela captures the essence of Spanish culture. And if you're a nature enthusiast, you'll be pleased to know that Santiago de Compostela is surrounded by lush forests and deep valleys, providing ample opportunities for hiking and exploring. With so much to discover, it's no wonder that this enchanting city is a must-visit for travellers seeking a unique and memorable trip to Spain.
Spain is a country of unmatched beauty, diverse culture, and rich history that is sure to awaken the explorer within you. No matter what kind of traveller you are, from the ardent sightseer to the epicurean gourmand, there's something here for everyone. So grab your bag and get ready to explore the many wonders that Spain has to offer — you won't regret it!