How to Plan the Perfect Orlando Family Vacation
Visiting the magical Orlando theme parks can be a ride of a lifetime for families. With so much to do and decide, it's easy to get overwhelmed when planning your trip. With just a little bit of preparation, you'll have experiences filled with memories that can last forever. But how do you get everything in place before the date approaches? Don't worry — we will go over every step of the journey!
Book flights and accommodations early
Looking for the perfect getaway? Look no further than to book your flights and accommodations early! By planning ahead, you can snag the best prices and save yourself some extra cash for activities and unforgettable experiences. If you are travelling to Orlando with your loved ones, you might want to check out some luxurious-looking resorts at a more affordable price. And what's even better — you want to be as close to theme parks and local attractions as you can possibly can. So don't wait — start planning your dream vacation today and secure the best deals before they're gone!
Research the best attractions and activities for your family
If you're planning a family trip, Orlando is definitely a destination to consider. This vibrant city in Florida has a wide range of attractions and activities that will cater to everyone's taste. From the iconic Walt Disney World Resort to the thrilling rides at Universal Orlando Resort, you'll find plenty of fun and excitement for your whole family. You can also explore the natural beauty of Central Florida at places like the Wekiwa Springs State Park or take a stroll in unique and colourful neighbourhoods like Thornton Park or Mills 50. Whatever your interests may be, Orlando has it all.
Decide on a budget
Don't forget to decide on a budget and allocate your funds accordingly to make the most of your visit. With so many exciting activities and attractions to experience, it's easy to get carried away and overspend. To avoid this, take some time to plan out how much you want to spend on each activity — is it exploring the famous theme parks, dining at local restaurants, or shopping at the many outlets? This will give you a clear idea of what you can reasonably afford and allow you to fully enjoy everything Orlando has to offer without worrying about breaking the bank. So grab a pen and paper and start planning that perfect Orlando adventure.
Create an itinerary for each day of your trip
Orlando is a dynamic city that is home to some of the most exciting theme parks in the world, so planning your itinerary is key to having a successful trip. Start each day with a hearty breakfast at one of the many cafes and restaurants scattered throughout the city before heading out to explore.
Spend your mornings exploring the theme parks and experiencing thrilling rides, interactive exhibits, and shows that are sure to appeal to all age groups. Once you've worked up an appetite, indulge in some delicious lunch options available in and around the parks. In the afternoon, take a break from the excitement of the parks and explore some of the city's cultural attractions or enjoy a relaxing spa treatment. As evening draws nearer, tuck into a traditional Floridian dinner before taking in some of the incredible nightlife options available in the city. With so much to see and do, your itinerary for each day of your Orlando adventure will leave you feeling satisfied and planning your next trip back.
Pack all essentials
When planning for a family holiday in Orlando, remember to pack all your essentials! With the sun shining down on you, it's essential that you protect your skin as much as possible. Don't forget to pack plenty of sunscreen for the family, along with hats and sunglasses to ensure you're fully protected. Comfortable clothes are a must, as you want to be able to enjoy all of Orlando's fun activities without feeling limited by what you're wearing. So go ahead, pack these items, and prepare for an unforgettable family vacation in Orlando!
Make sure to bring enough snacks and drinks
Orlando offers countless attractions that will leave you and your companions thirsty and hungry. But while you're busy having fun and creating memories, purchasing snacks and drinks every now and then can quickly add up. That's why bringing your own stash of food and beverages is a smart idea and can save you a good sum of money. Plus, it ensures that everyone is satisfied with their favourites! So, stock up on your favourite treats and cool drinks, and enjoy your time in Orlando without breaking the bank.
Travel during the low season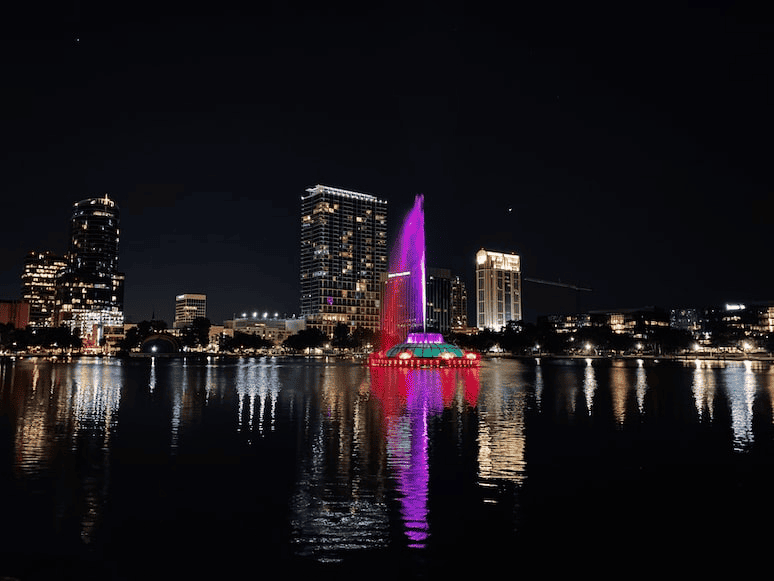 Orlando is known as one of the top tourist destinations in the world. With its amazing theme parks, shopping centres, and attractions, it's not hard to see why. However, travelling during peak season can be costly and overcrowded. We recommend opting to travel during the low season could be a great option for those who want to experience Orlando without the crowds or high prices. The weather in Orlando remains warm throughout the year, so you won't have to worry about missing out on the sunshine and the city's famous attractions.
Take advantage of discounts and deals
Looking for ways to save some money during your next trip to Orlando? Then taking advantage of discounts and deals is the answer! Orlando is known for its entertainment and attractions, but that doesn't mean you have to overspend to have fun. With some research, you can find amazing deals for theme parks, restaurants, and even hotels — all in the comfort of your home.
Don't miss out on the opportunity to explore all that Orlando has to offer while staying within your budget. Start planning your discount-seeking adventure today and get ready for an unforgettable trip to the sunshine state!
Overall, Orlando is the perfect destination for a family vacation. With theme parks, attractions, and activities to enjoy, you're sure to find something that will appeal to everyone at your party. To make the most of your visit without overspending, plan ahead by deciding on a budget and creating an itinerary for each day of your trip. Don't forget to pack all the essentials, bring your own snacks and drinks, and take advantage of discounts and deals whenever possible. With a little bit of planning, you can make the most out of your Orlando family adventure and create memories that will last a lifetime.