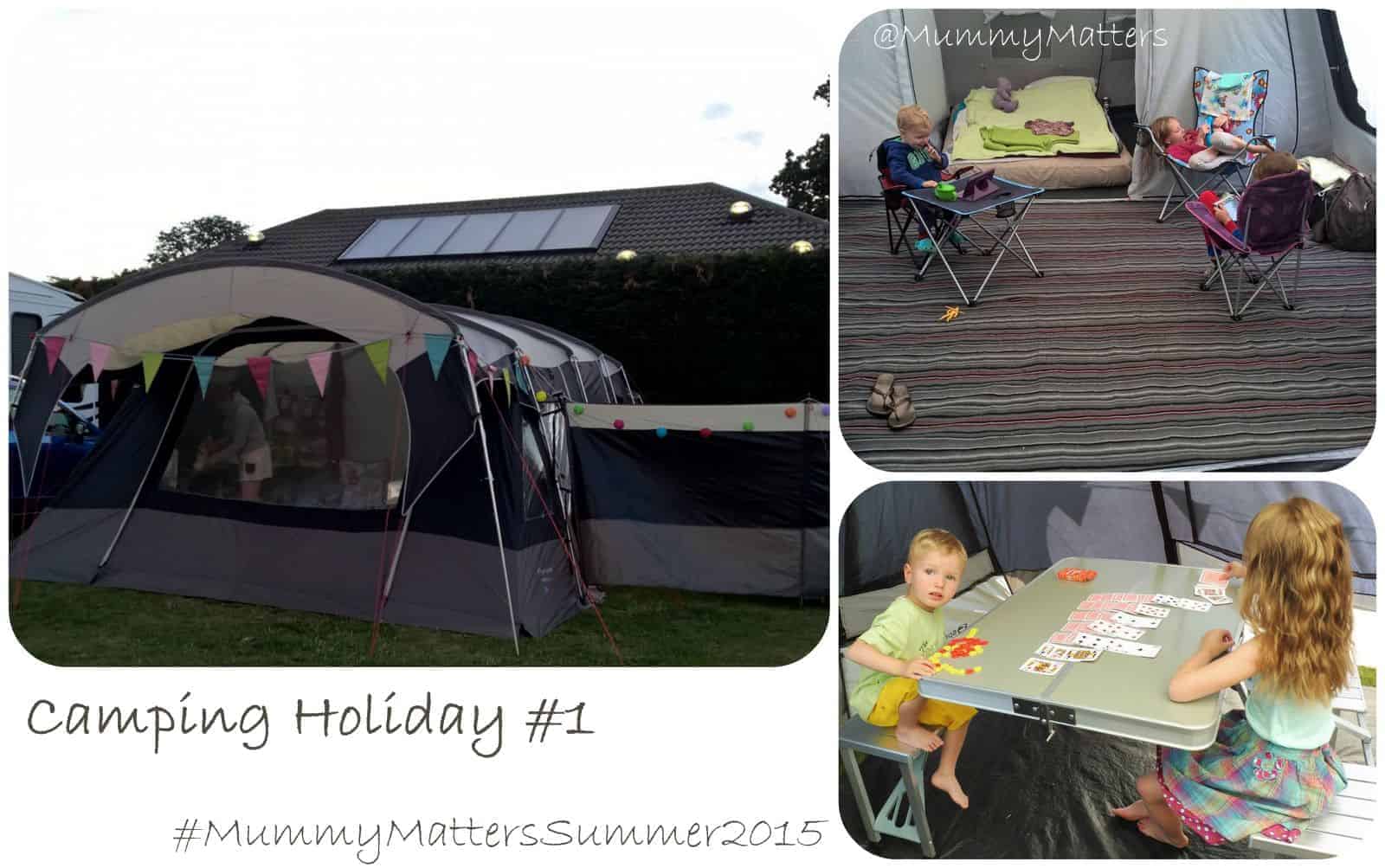 #MummyMattersSummer2015 – Camping Holiday #1
After introducing the Beans to camping last year and them loving it, we booked to return to Kings Lynn Caravan and Campsite again this Summer with my Mum for a week. On the Sunday morning as we packed the cars up with our camping gear the sun was shining brightly and the temperature was rising.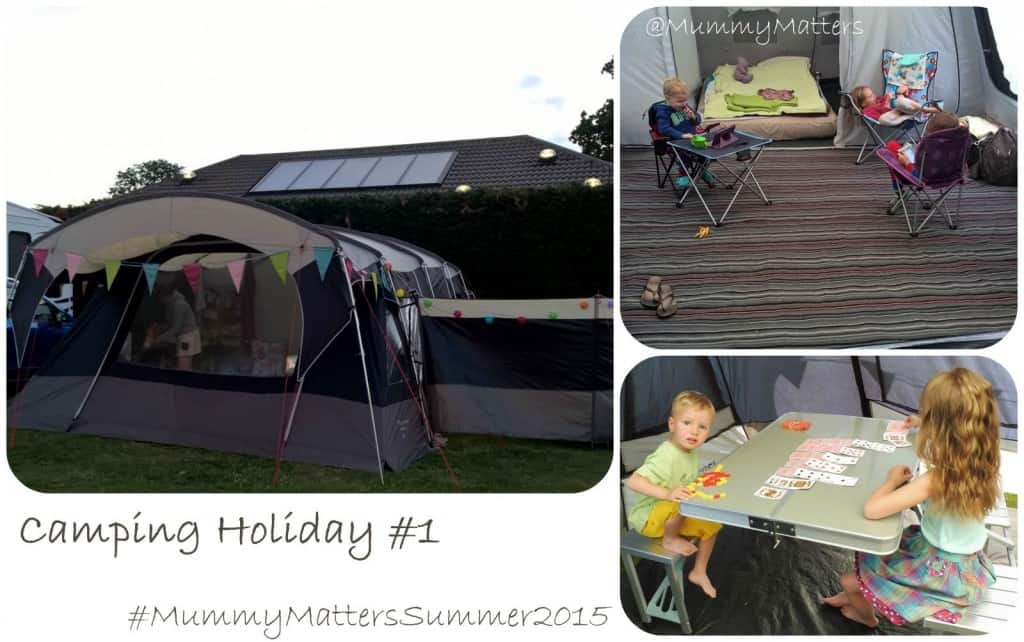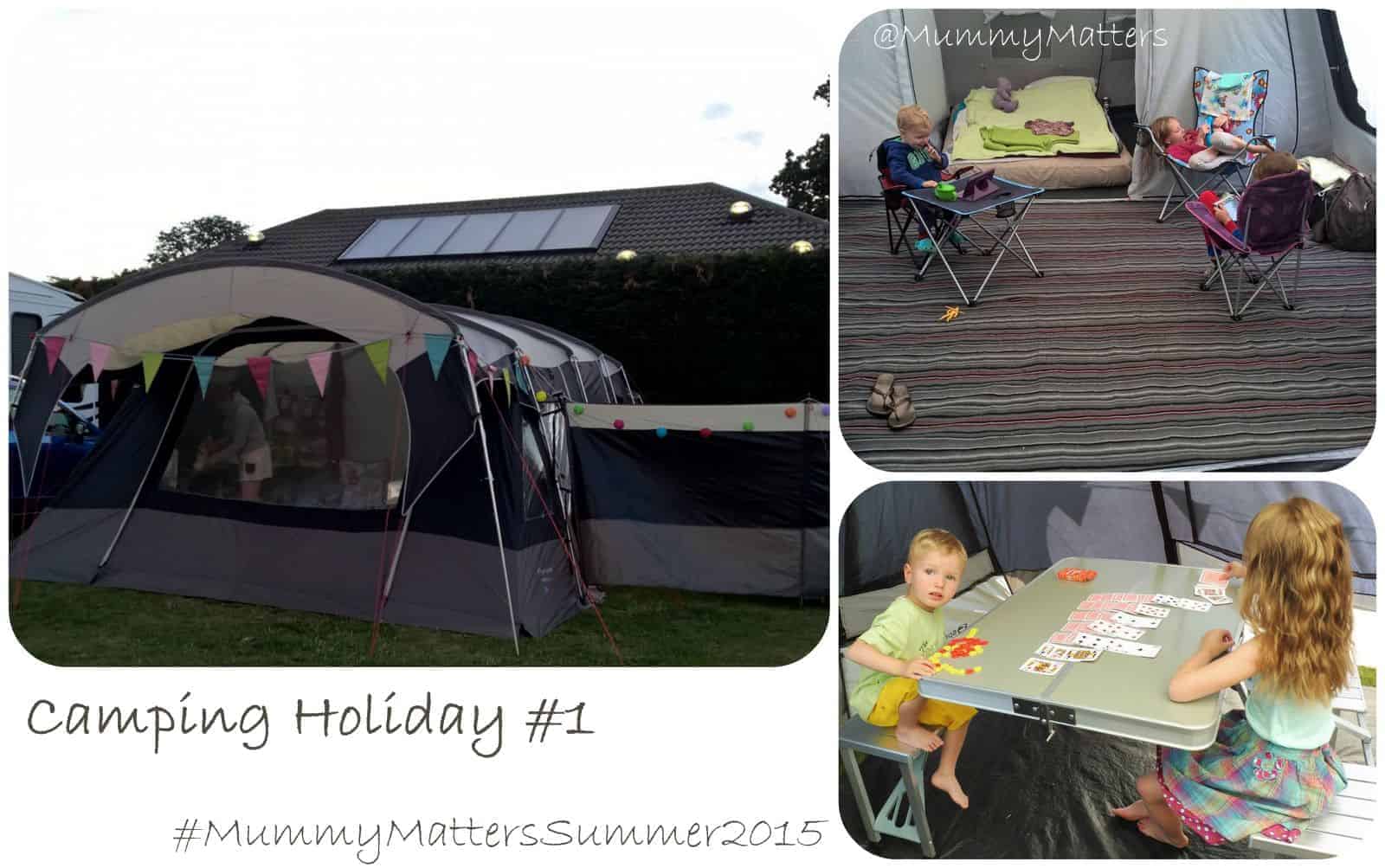 Hubby and I bought a new-to-us tent through a friend as we had felt we had outgrown our Vango Diablo. This camping trip was to be our first trip in the new tent. We had one semi-failed attempt to put it up in our garden the week before but it turned out the tent was too big for our garden. Thankfully on arrival at the campsite the tent went up without too much of a struggle, though I always find it particularly stressful trying to put the tent up AND keep the Beans entertained. In my bid to get the tent up as quickly as possible, I didn't really consider the position of our tent and in hindsight we erected it too close to the gateway to the back field so I was having to watch the Beans all week when they kept playing too close to the road. At the time I was just thinking we would be close to the toilet block for night-time visits. We should have pitched the other side of the field, we will remember this another year.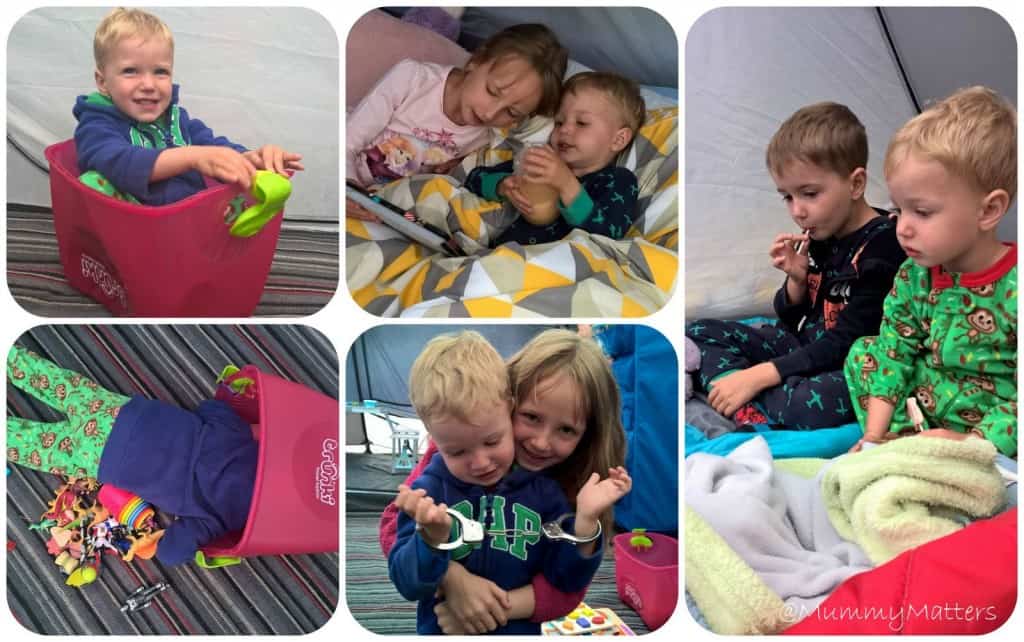 Our new tent felt like a mansion in comparison to our old one, it's huge and it's got a carpet! It was a really warm tent and it faired well in all weathers (yes we pretty much experienced everything bar the snow).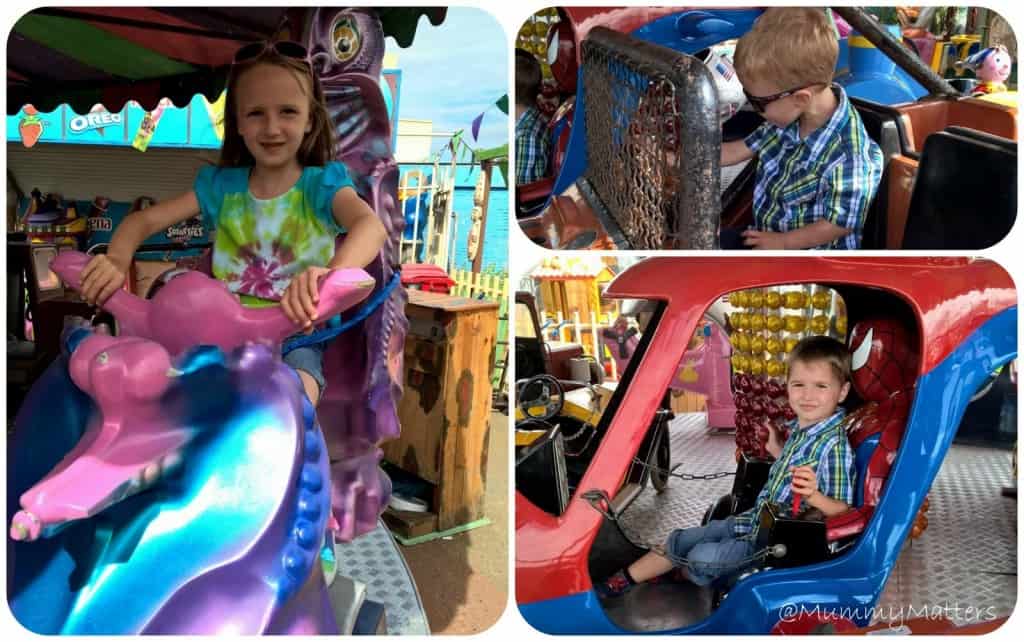 During our week away we enjoyed a trip to the beach, the fair, an afternoon at a Museum, a spot of shopping, a meal at Pizza Express and fun day out at Norwich Castle but I'll share all of those pictures with you in later posts.
Have you taken your children camping yet? Where are your favourite places to visit and HOW do you keep them entertained whilst you are erecting the tent?
#MummyMattersSummer2015