Mummy in the making . . .
There is something about watching Little Bean with her new baby brother Jelly Bean that reminds me so much of me, only i didn't have younger siblings to mother.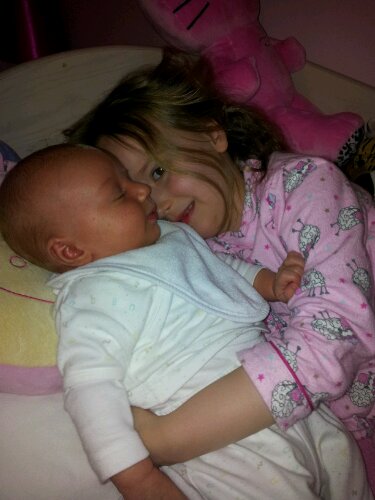 I did grow up very close to my cousins and although we don't see very much of each other these days, i have happy memories of our childhood together.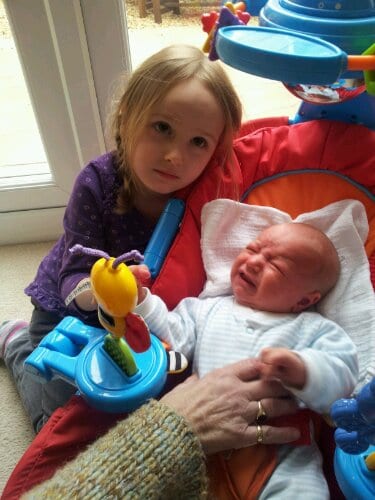 I have always said i was born broody, i just love babies, all pink and squishy, they pull such funny faces and they look right into your face as if they are reading your soul. My babies are my world and i get such a rush of love watching the tiddlers with Jelly Bean, but especially Little Bean as she is so gentle with him. She mimics the voices i use to talk to him and the way i tilt my head or sing to him. She is a Mummy in the making!!