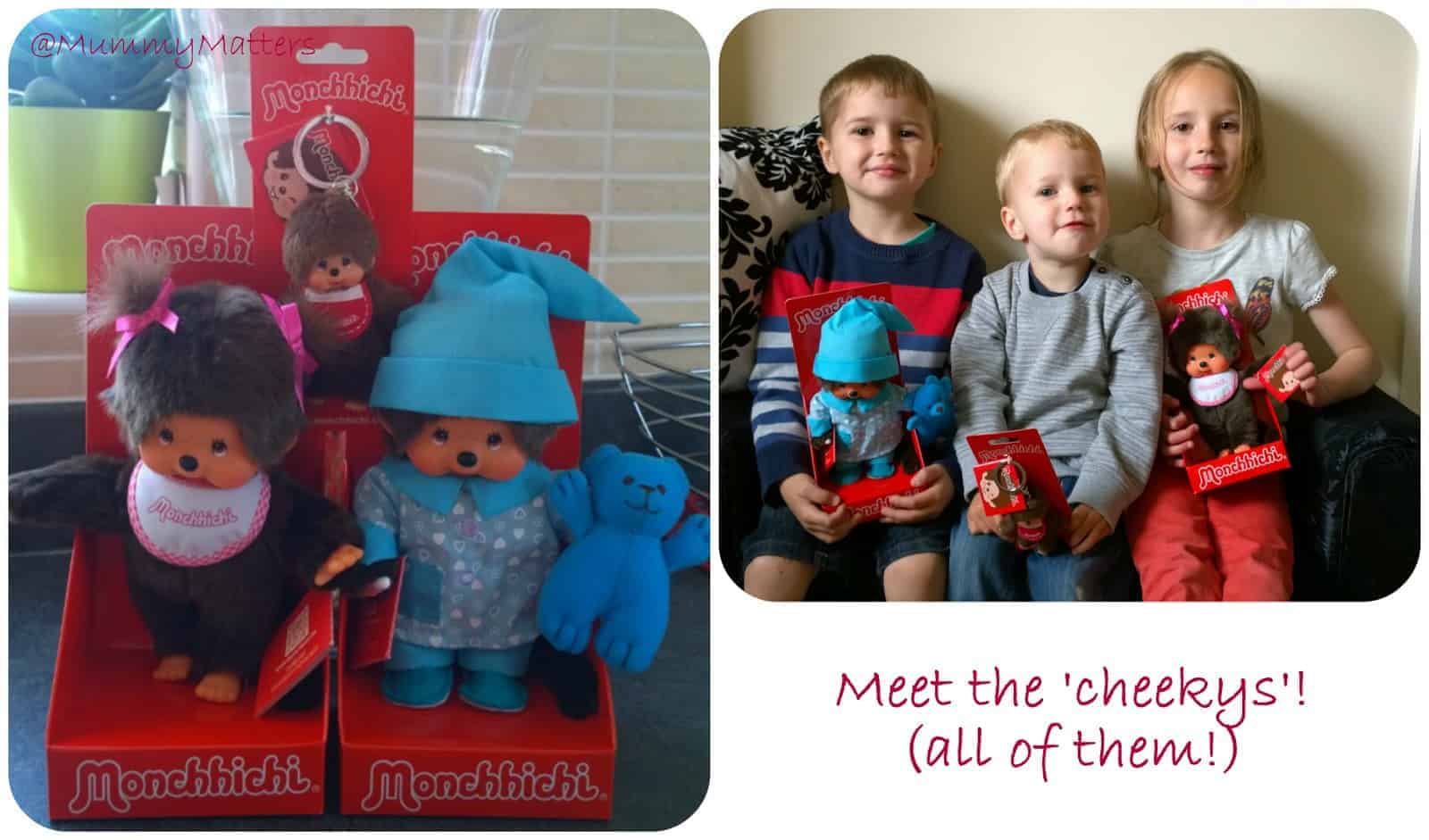 Monchhichi's for a blast from the past!
When I visited the Toy Fair at Olympia way back at the beginning of this year there was one toy which jumped right off the shelf at me, the Monchhichi!! With the whole 'retro' and 'vintage' vibe right now it's great to see some old favourite toys making a comeback too.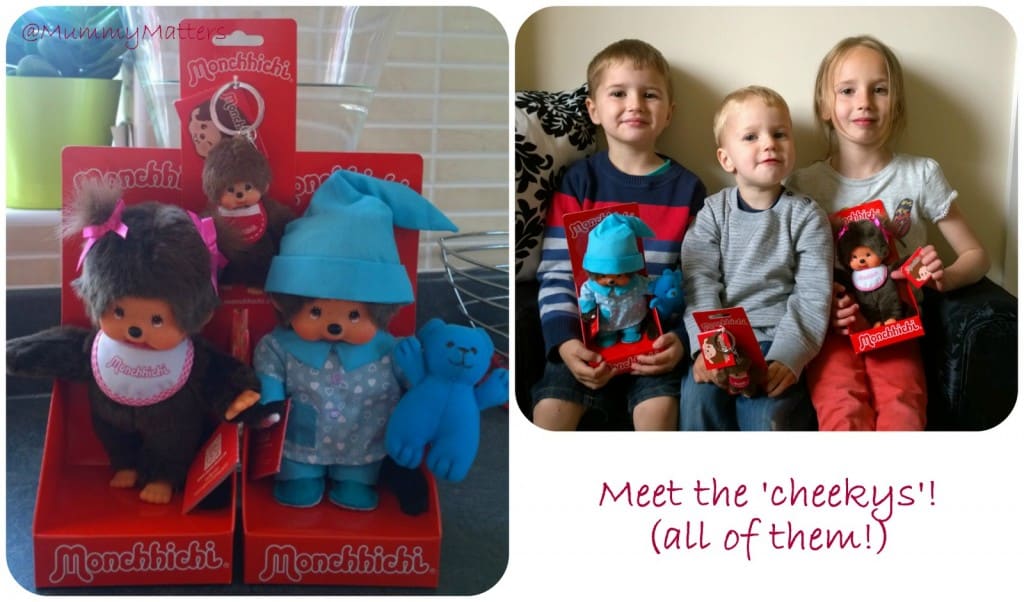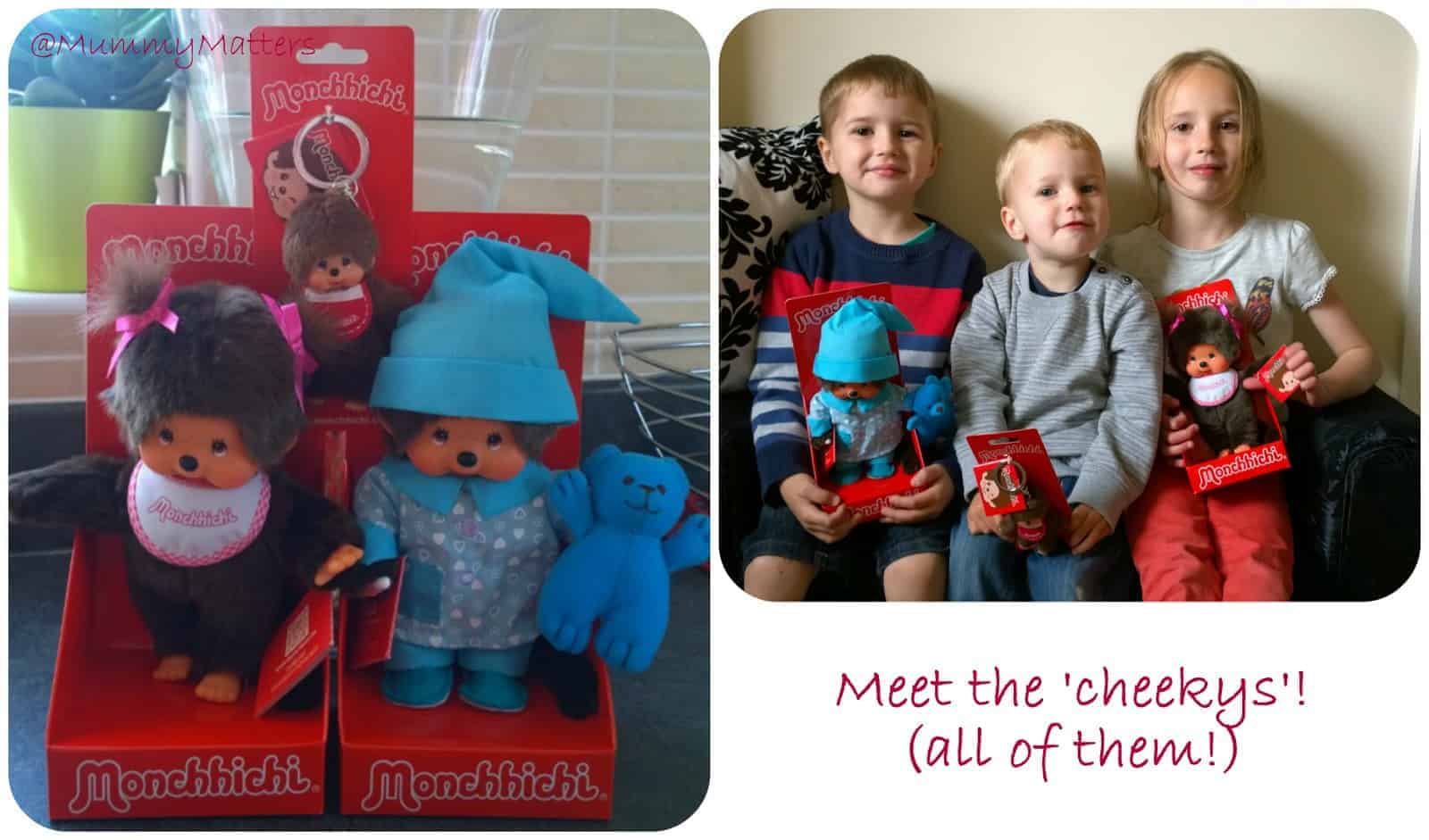 The three younger Beans were each sent a Monchhichi of their very own during May Half Term. They arrived just before Beanie Boy's operation at Addenbrookes Hospital so when I asked him if he wanted to take any teddies with him to keep him company he asked if he could take his old favourite 'Purple Ted' and his new Monchhichi who was a great talking point for his nurses which helped him to settle in really well.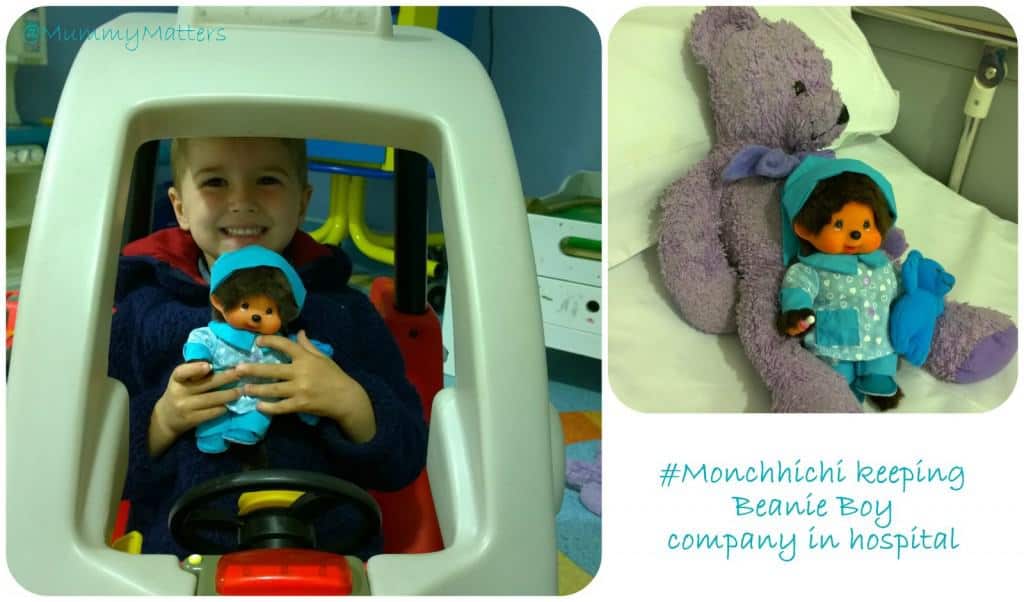 When Beanie Boy woke up after his anaesthetic he was quite teary and upset but after a cuddle from Mummy and Daddy, he snuggled up to Purple Ted and Monchhichi he drifted back off to sleep and woke up a much happier little man. Since coming home Beanie Boy is a funny little fella when it comes to his toys, he doesn't tend to swap around much with his 'favourites', he has slept with Purple Ted since we brought him back for him from our weekend in Cannes in February 2012 so it takes someone special to capture his heart. I'm not saying that Monchhichi has taken Purple Ted's place BUT he does get to sleep on Beanie Boy's bedside table and he brings him downstairs with him for breakfast every morning.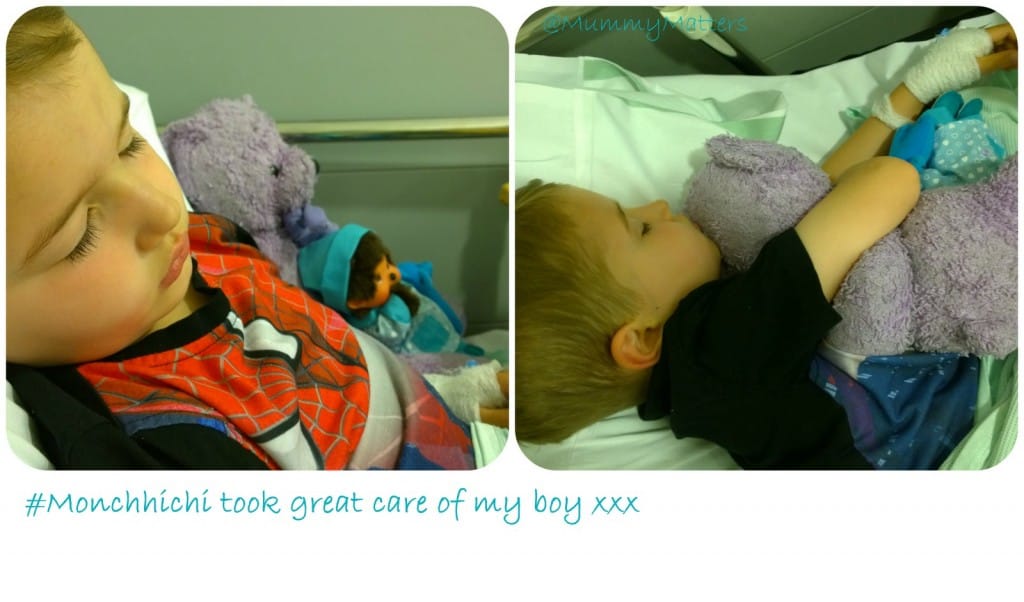 Jelly Bean has a baby Monchhichi which is attached to a keyring so I attached that to his pushchair since he insisted on taking it out with us every time we left the house. You wouldn't believe the amount of attention his 'Cheeky' as he has now named him gets when we are out and about. The number of people who say "oh my, I used to have one of those" or as one of BB's ladies at preschool said "I've still got one of those somewhere". Automatically you are transported back to a happy place in childhood and the smile on people's faces is infectious.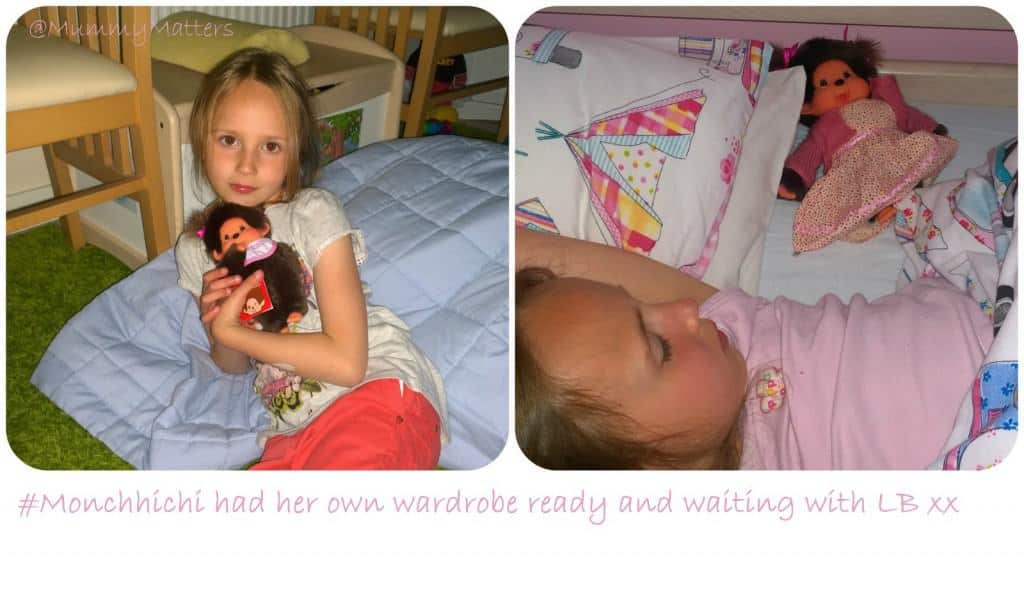 Little Bean has a very cute little girl Monchhichi who she took no time in dressing up with some of her other dolls' clothes. Little Bean is a typical little girl who loves 'dressing up' so she has a box full of dolls clothes and spends hours trying different outfits on them all. I had to smile when on her first night with Monchhichi I found hers wearing a pretty dress and cardigan.
I do have one little grumble though, the Beans won't share theirs with me so it looks like I'm going to have to get one myself!
DISCLAIMER: We were sent the Monchhichi's and was not expected to write a post at all but I wanted to share these cute little creatures with you all.