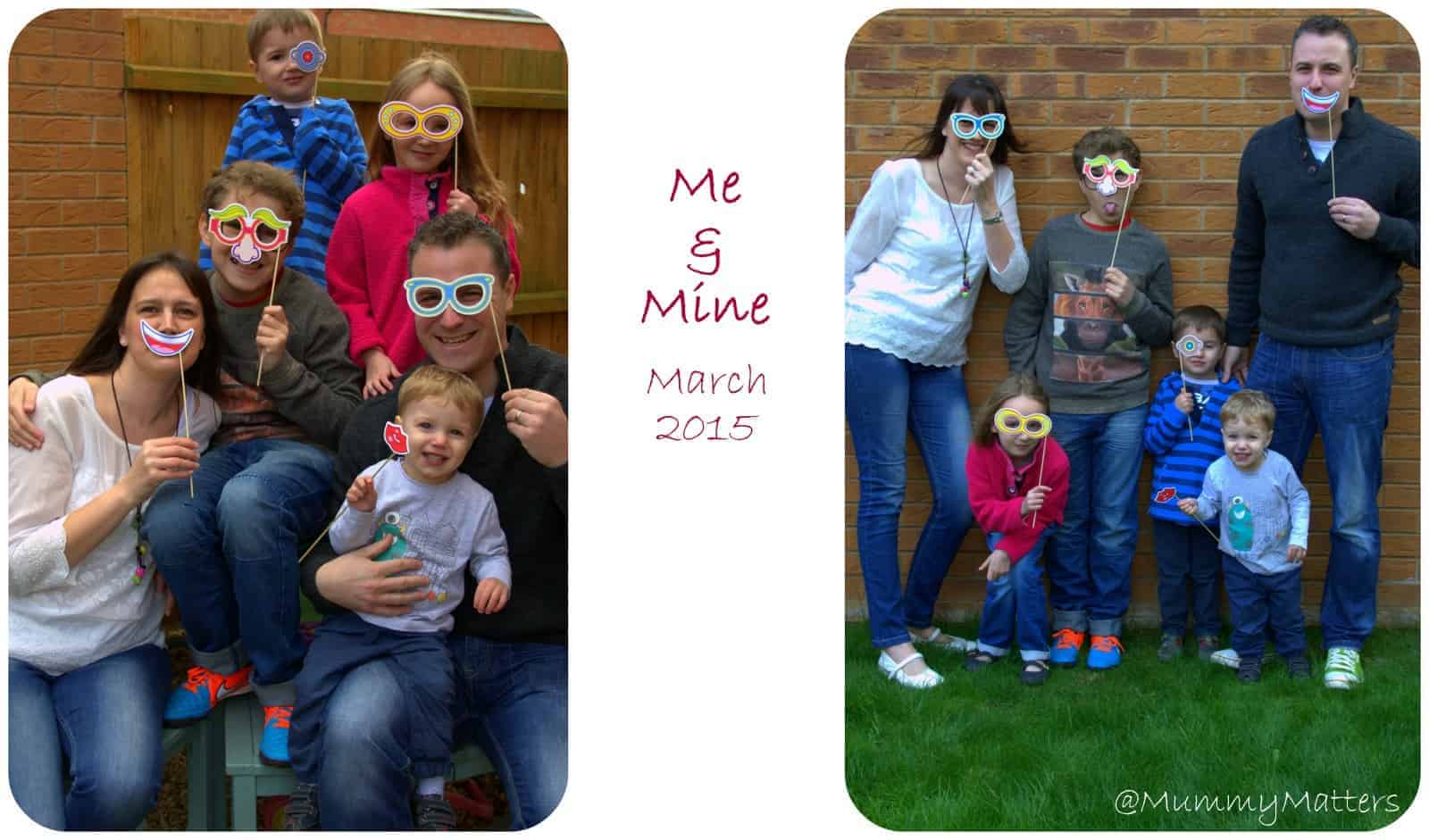 Me & Mine – March 2015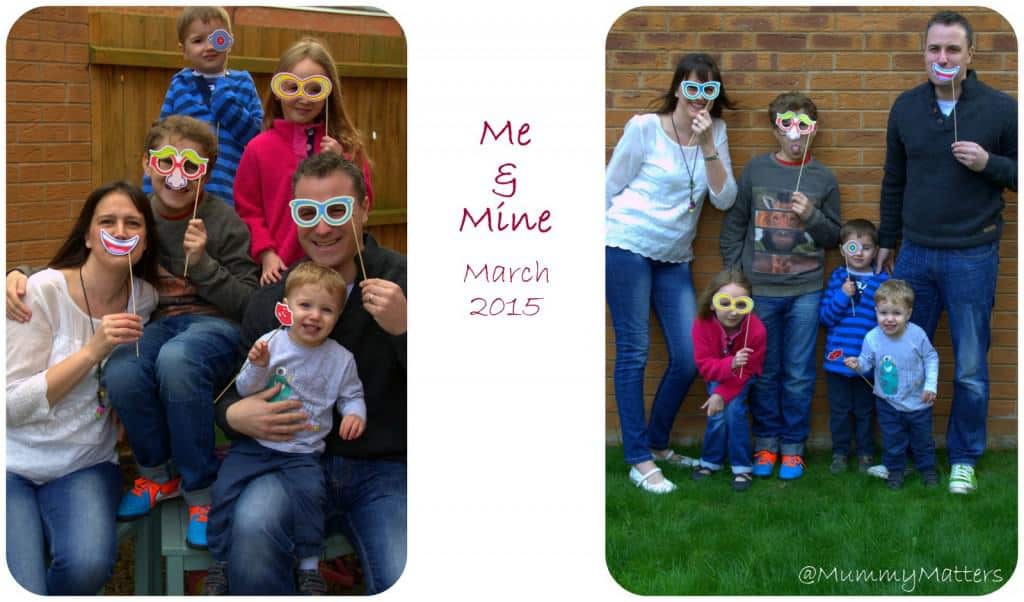 I'm a little later than planned with this month's Me & Mine, we had every good intention but then life kind of got in the way. This morning we decided to get out in the garden and have some fun with these little photo props which were left over from our trip to Lollibop last year. I think these photographs capture us all quite accurately really, we like to have a giggle together and the Beans all have a wicked sense of humour, they are quite the jokers and take very much after Hubby and myself.
March has been a busy old month so far, Hubby and I seem to be meeting ourselves coming back and we are both very tired. We are finally on track to getting our master bedroom finished which feels great to have somewhere to retreat to. Hubby has been having a stressful time at work of late and I have been trying to find a better way to organise myself. Before the Beans I was THE most organised person ever but sadly that part of me has taken a battering and I've tended to fly by the seat of my pants. I have been spending the past couple of weeks trying to find a bit of the old me and to put the right systems in place to keep on top of things. It's definitely working with the house but I still need to work on the 'work' side of my life.
The Beans have all be working hard at school, it hasn't all been great reports for Curly and Little Bean but we are all working on it together. Beanie Boy has had quite an 'accidental' month where he could fall over his own shadow without even trying!! Fingers crossed this period will pass by quickly without further incident. Jelly Bean continues to be quite the character. He has been struggling with a cold for the last few days. He's definitely showing more 'terrible twos' traits which can be hard to handle at times but I'm trying my hardest to remain consistent with him. March has also been a month where we have all felt very close as a family. The Beans all have their moments but on the whole they play together well and they love each other really. I can't imagine that any family is perfect all of the time, we all make mistakes but being able to say sorry and move forward is a very honourable trait and I think we are all getting better at that.