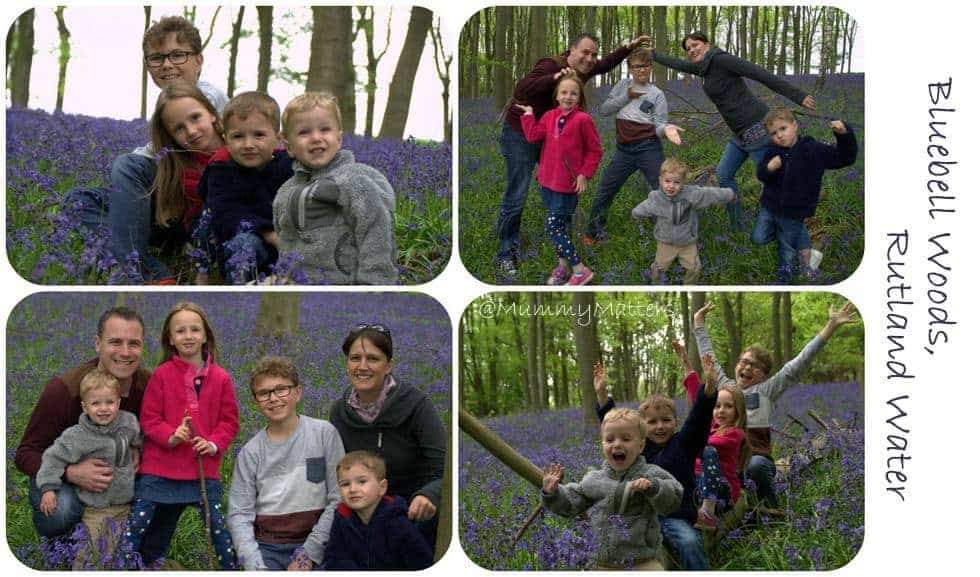 Me & Mine – A walk through the Bluebells (Rutland Water)
Spring is perhaps my most favourite of seasons, new life is springing, new flowers are growing and even in the darkness of a woodland floor you can see a carpet of bluebells which look so beautiful. I have been so busy just recently with one thing or another I haven't had a chance to share all of my beautiful photographs with you. A few weeks ago the boys and I enjoyed a lovely walk in the gardens at Springfields to see the Tulips but I still haven't got around to sharing those with you, I'll see if I can get them posted by the end of the week . . .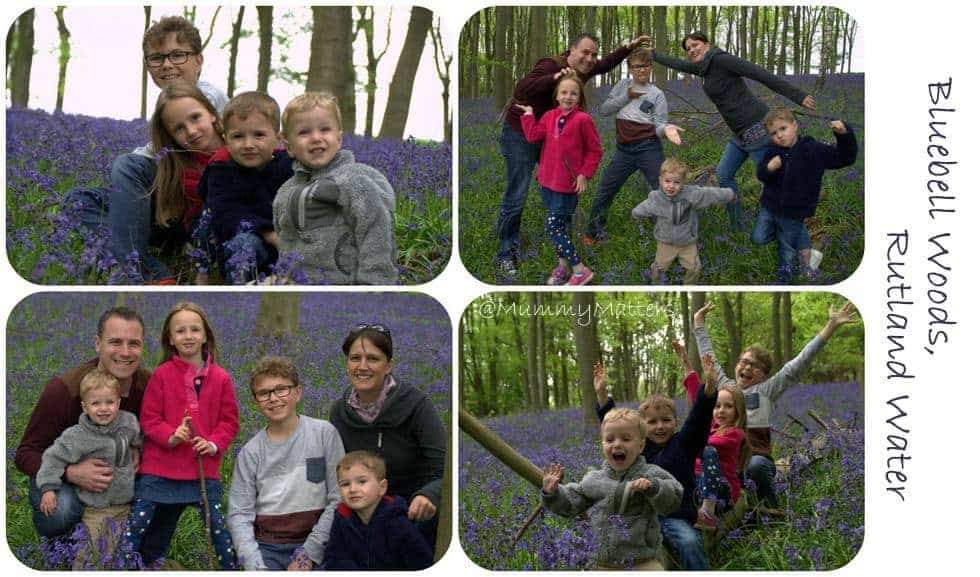 We didn't get around to doing a Me & Mine in April unfortunately, the timing just never quite worked out for when we had Curly with us as he had to leave early on a few of his weekends to attend family functions at his Mums but it's nice to get us all in the frame again for May.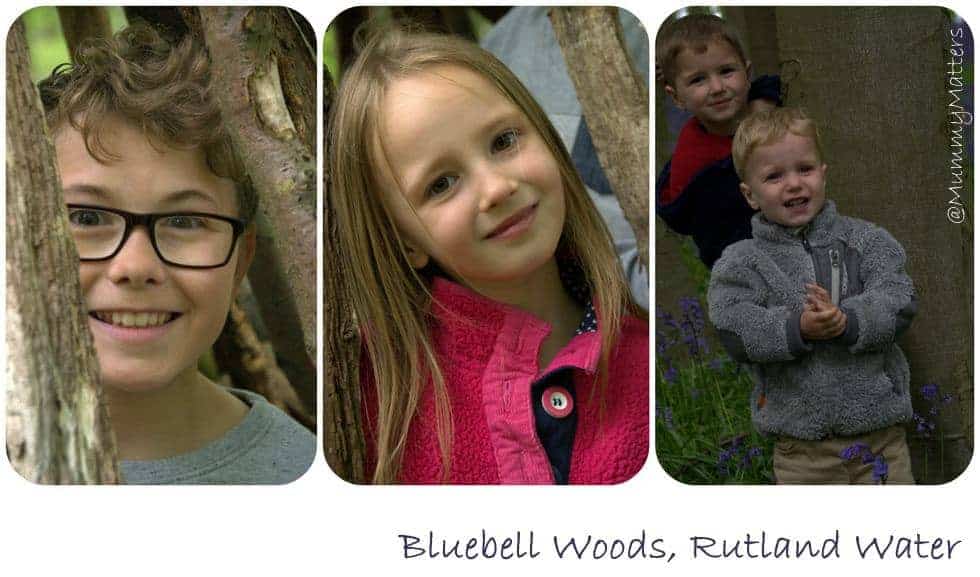 I knew exactly where I wanted to take our photographs this month, it had to be the Bluebell Woods at Rutland Water. We went there last year but didn't have Curly with us so I was desperate to take some Bluebell photographs that included him this year.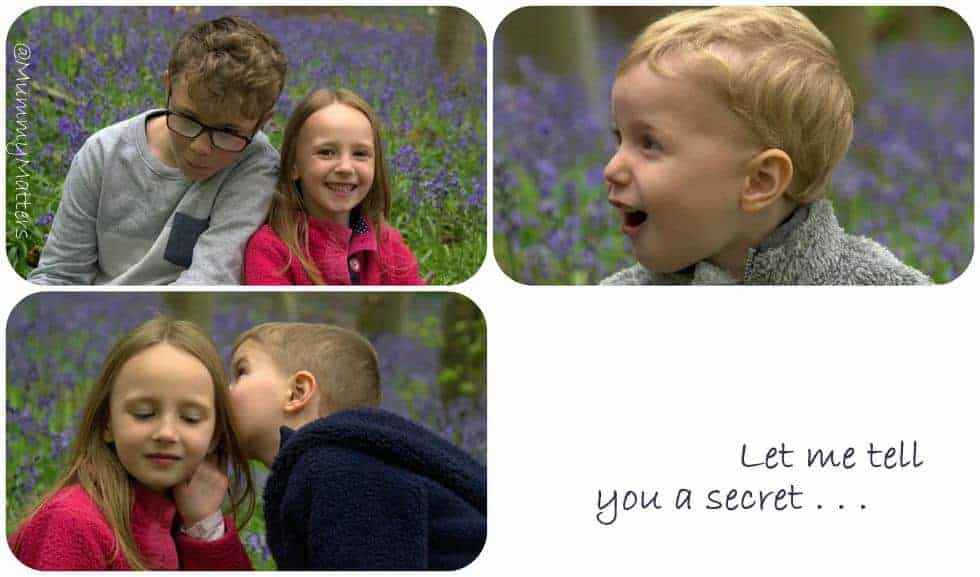 Before we left for Rutland Water at the weekend I watched a video on on how to get natural poses out of children and I loved it. I especially liked these ones of them whispering to each other. I asked them afterwards what they were saying – Beanie Boy said he told Little Bean "you are very beautiful and I love you very much" awwww!!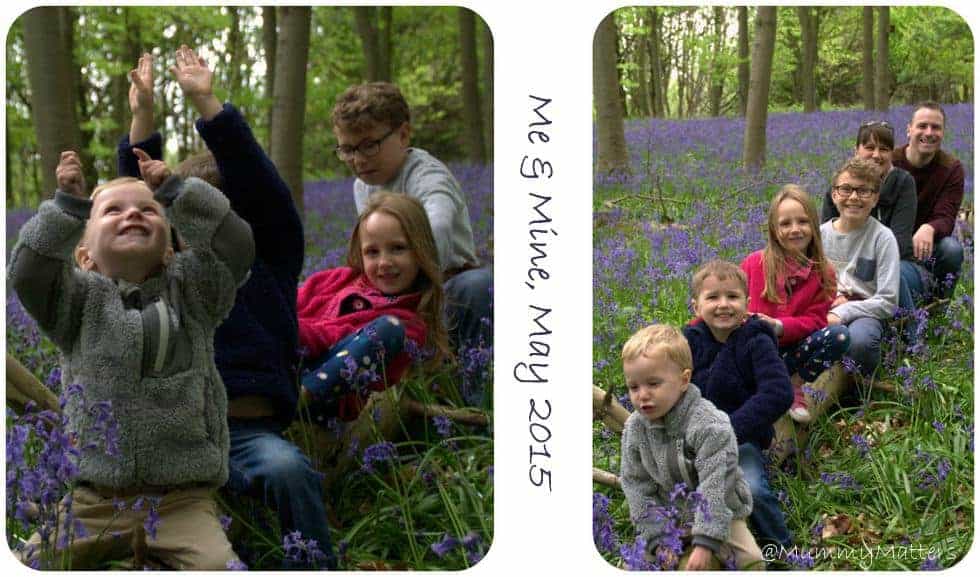 We found this really long fallen tree trunk laying on a hill which looked the perfect place to seat all 6 of us, the Beans were initially pretending they were on a rollercoaster ride, hence Jelly Bean's rather cute expression.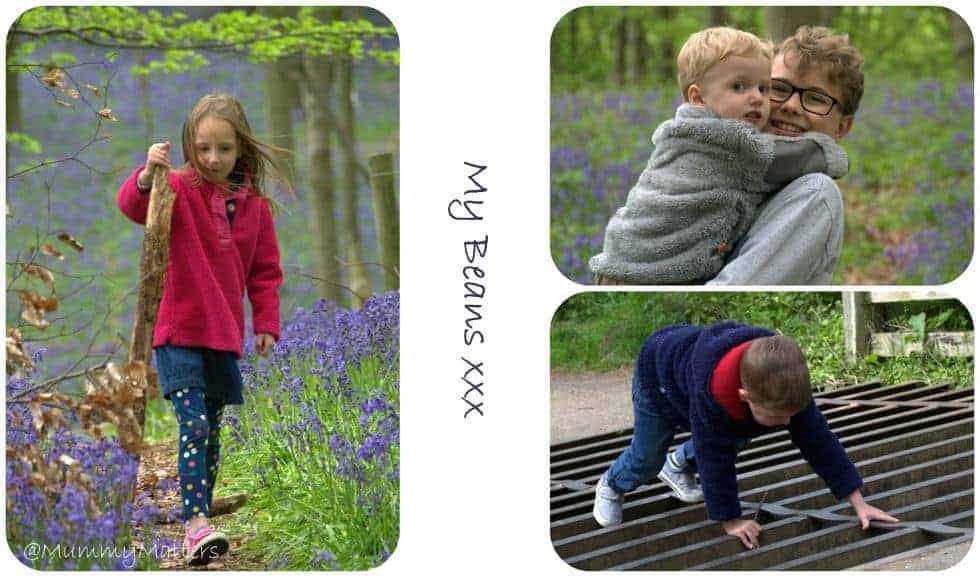 Beanie Boy copies everything that his big brother and sister do so he was adamant he could walk over the cattle grid as they had done, half way he decided this would be easier!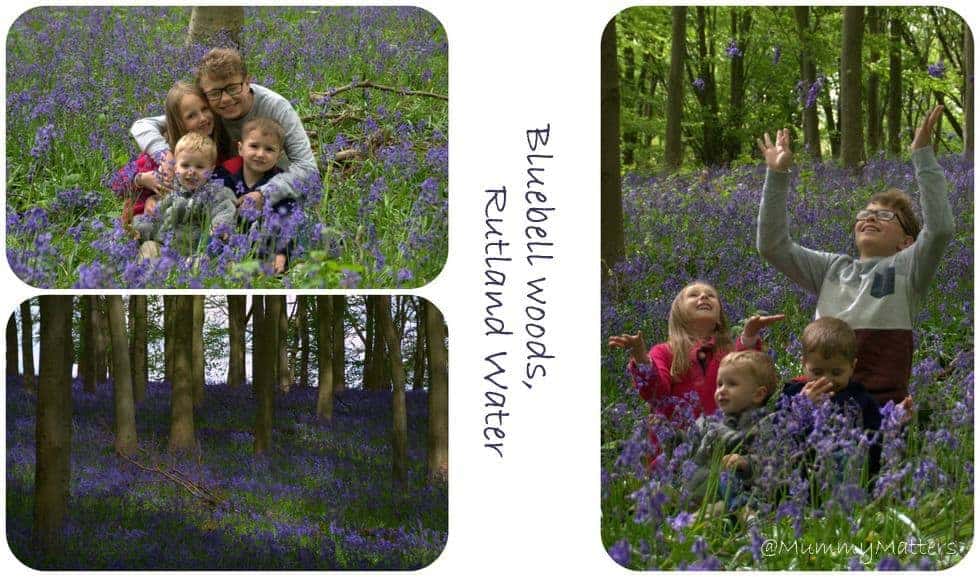 I realised when taking these pictures that it is nearly impossible to get a nice photograph of Curly because he insists on pulling silly faces ALL.THE.TIME!!!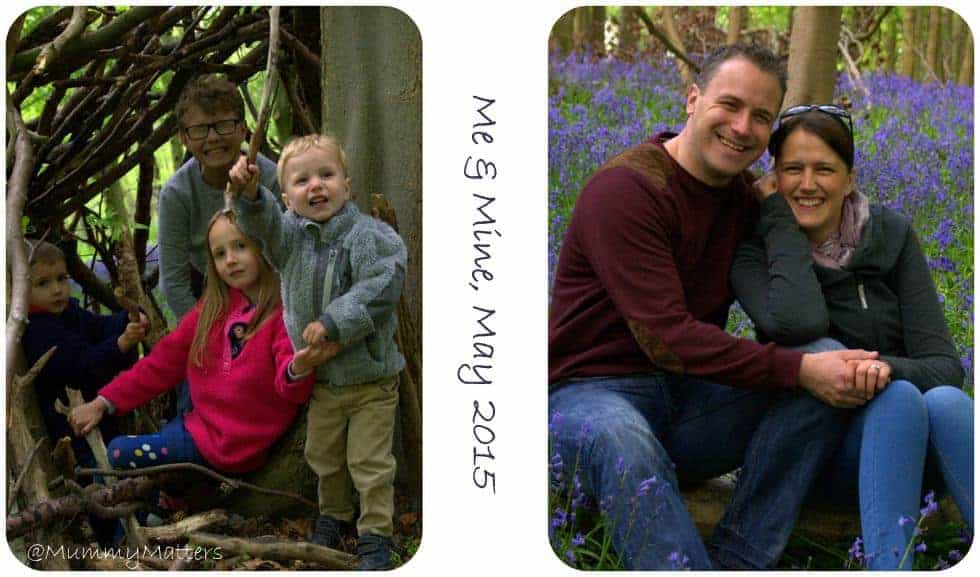 We can't take credit for these cool dens in the woods as they were already there but the Beans certainly had lots of fun playing in them. We handed the camera over to Curly and Little Bean to gets some pics of just Hubby and I, they both took great shots but these one is my favourite taken by Curly.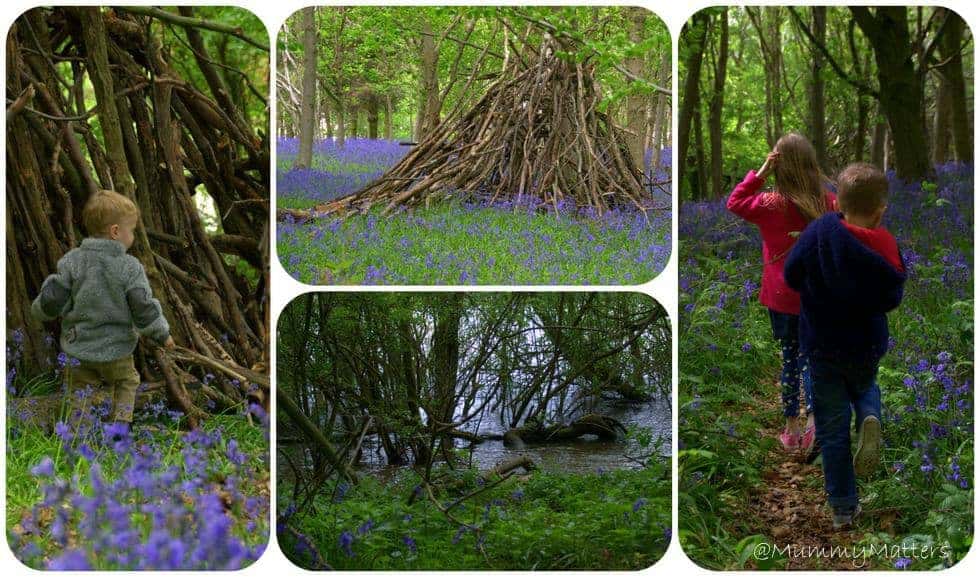 It's great to get the Beans outdoors, it is most definitely where they are happiest and at Rutland Water there is soooo much to explore with so many different environments. It's one of my favourite places for sure.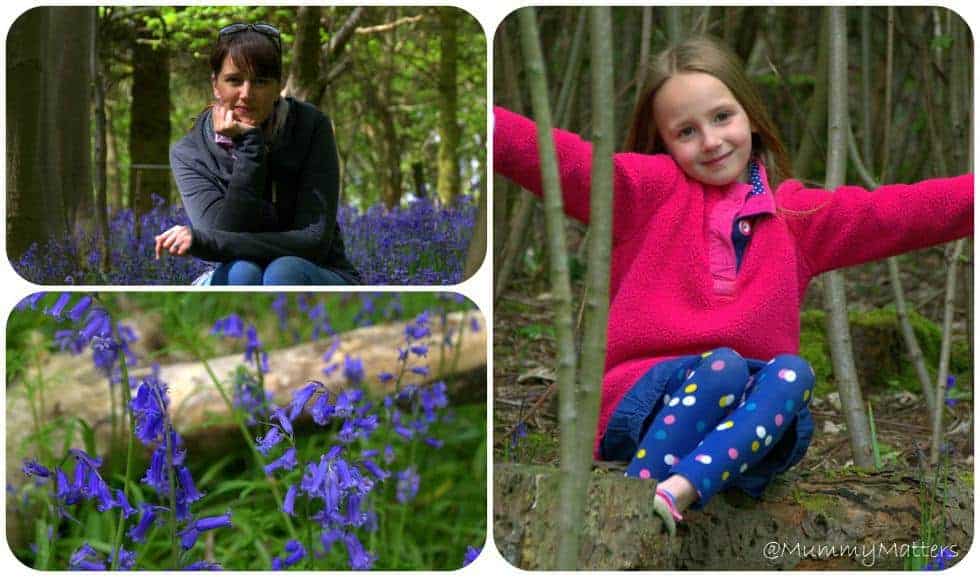 Little Bean has been rather, erm, TESTING of late. She is cutting her last molars and I don't know if that is affecting her sleep but she seems overtired and fractious much of the time. She has had a stinking attitude for weeks and has caused more than her fair share of family arguments. This picture of her above looking like butter wouldn't melt was taken as she had stalked off into a hollow by herself after throwing a tantrum at her brothers as she had tried to knock one of them over and instead slipped and fell over herself, of course this meant it was 'their fault' not hers. As the saying goes . . . "this too shall pass" I just hope this phase passes quickly because when she is lovely, she is amazing but when she's bad, she's awful!!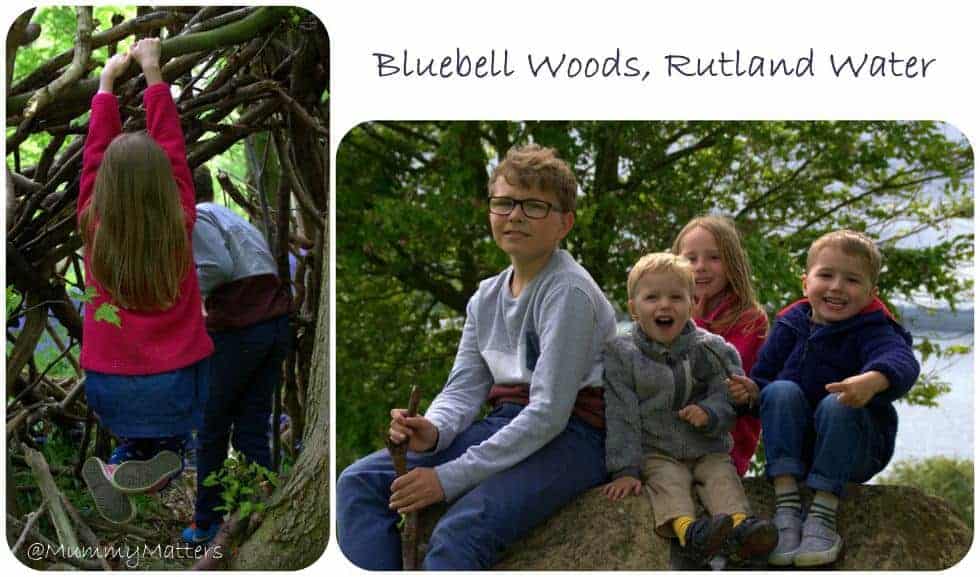 I've got to hand it to them, when the Beans are on top form they all have a wicked sense of humour and know how to make each other and everyone around them laugh. Cheeky little monkeys that they are.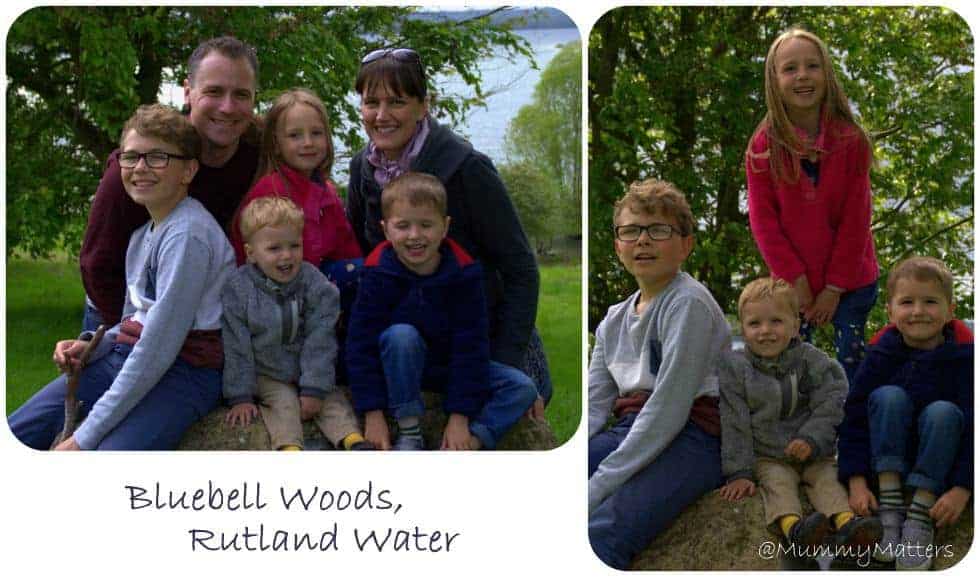 I took photographs of the three younger Beans on this rock at the same time last year, they don't seem to have changed at all.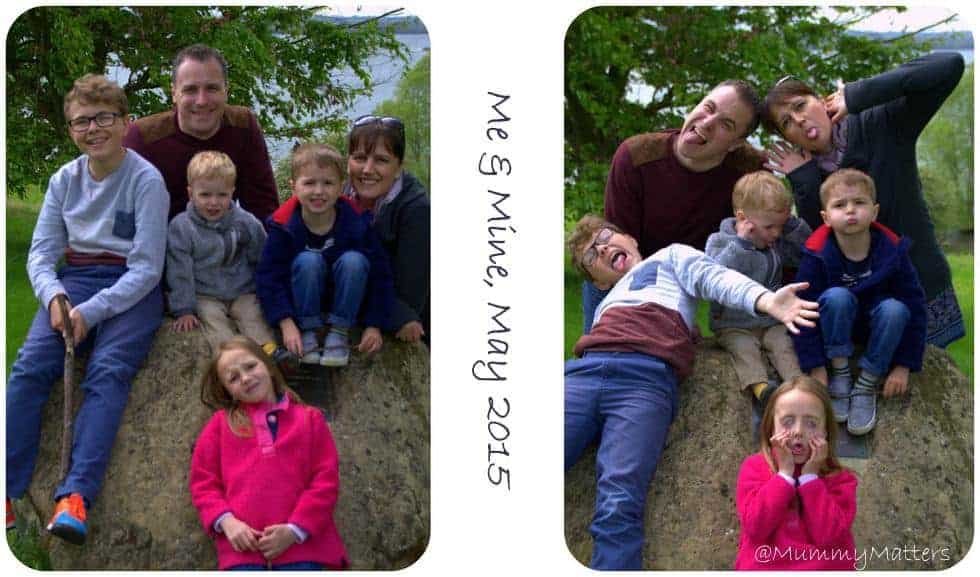 The obligatory 'odd squad' pose is something that I use as a promise for the Beans. If they smile for enough photographs then we do a few odd squad pics and they love it.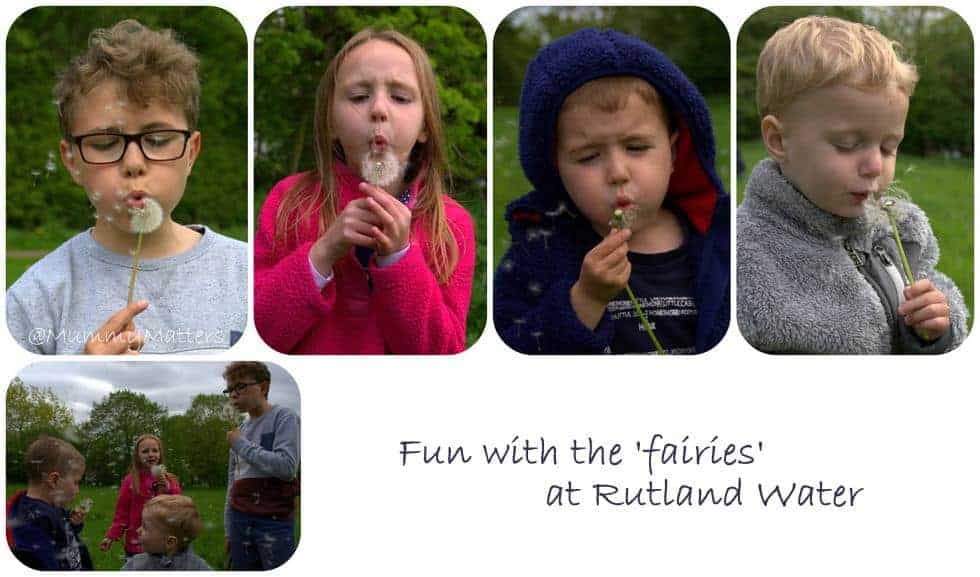 In the last meadow before the car park we spotted hundreds of dandelions so we had fun telling the younger ones they had to blow them to watch the fairies fly away. I ended up with the majority of them in my hair though!!
What's your favourite season?