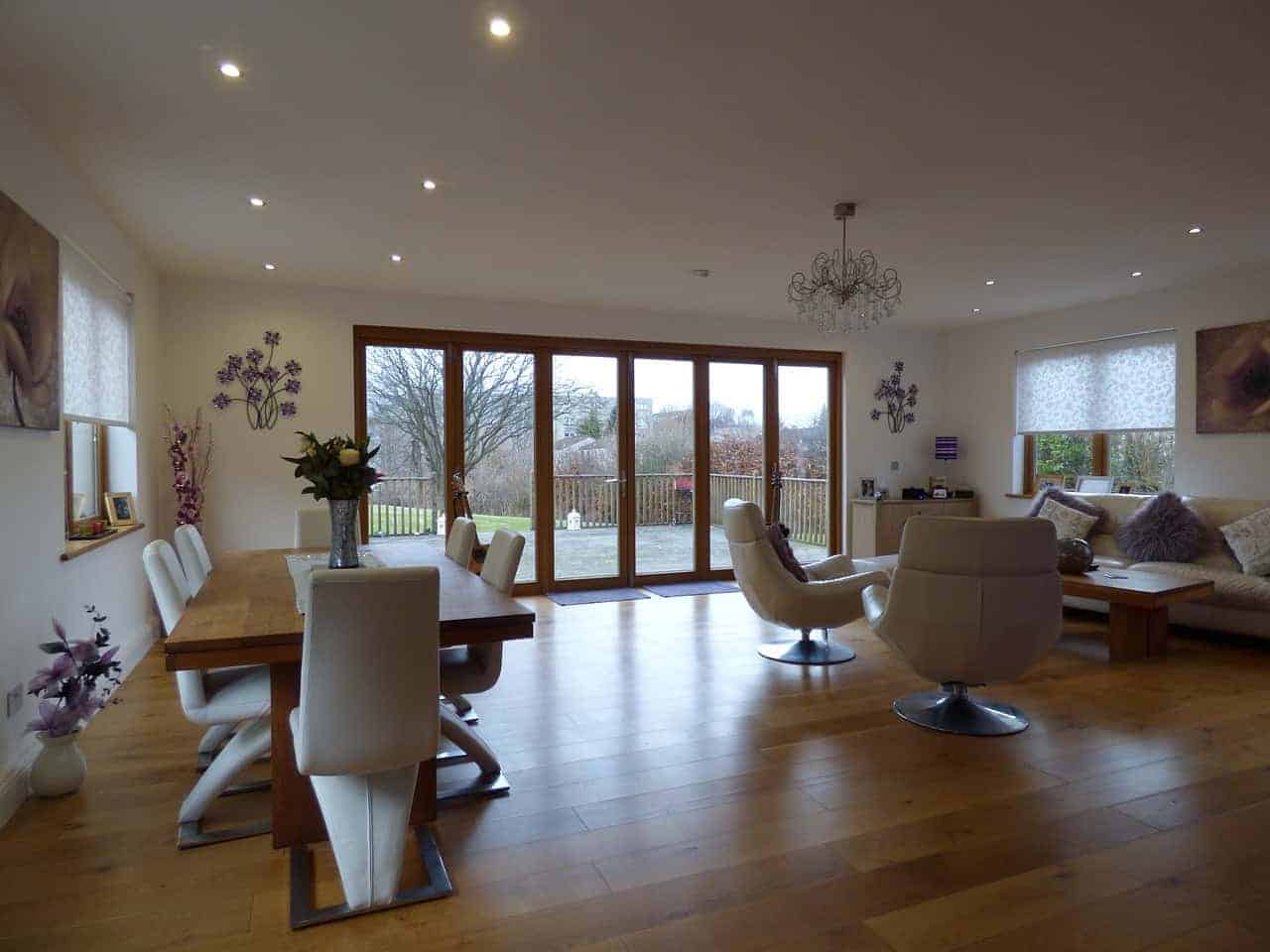 Making your kitchen a family zone
Summer means one thing for families – the school summer holidays. Six whole weeks of entertaining your children. As family spaces change and we embrace open-plan living, we are tending to spend more time together in one room, and that room is often a multi-purpose kitchen/dining/living room, preferably with access straight on to the garden. Especially when you have children running around, parents want to ensure that the family zone is as safe and 'child friendly' as possible.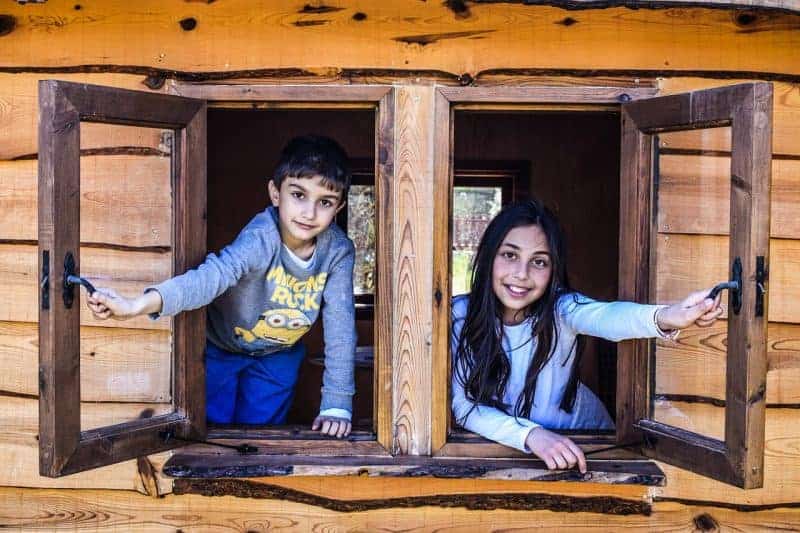 A child-safe zone
A popular addition to many kitchens right now is a central table or island that can act as space for people to gather around. It's a great addition for children to sit safely whilst you cook in the kitchen. You can keep an eye on them whilst they work on their summer holiday projects or just sit and chat to you – it's a great way to make the most of your time together. If you do want to include a hob on your island but also want it to be a place where children can perch, then think carefully about the island's arrangement and the kind of power you choose for your hob. A breakfast bar that's placed at a slightly higher level than the rest of the island will guard against small fingers creeping close to an exposed flame or boiling pans, while an induction hob with no exposed flame and safety indicators that flash to indicate if a zone is still hot is a good choice. A table at a slightly lower area but attached to one side of the island is also a clever option. Just make sure there's plenty of room for chairs to be pushed back without being in the way of any kitchen traffic. For more info visit velovision.co.uk's review about pans for induction hob.
It's near enough impossible to put a stop to kids running and playing around the house, especially the kitchen if that is where you are. Kids often want to be around you. A layout that encourages children to stay out of the cooking and prep areas is best to keep them out of harms' way. Think about placing your fridge to one side out of the main body of the kitchen so they can safely access it to get their own drinks or ice-creams, for instance. If you want them to help you lay the table in time for tea, then it's also worth placing a china cupboard on the rear side of an island or to store things in a dresser near the table so they can help without getting under your feet as you dish up.
In addition, adding gently curved profiles to worksurfaces on islands and end runs near entrances and exits to the room takes away the risk of a nasty sharp knock. Not only will it protect little ones' heads, but it's also handy for protecting adult hips, too! Making sure all areas of the kitchen are well-lit to avoid dark corners where accidents might occur is also a good precaution.
Inside out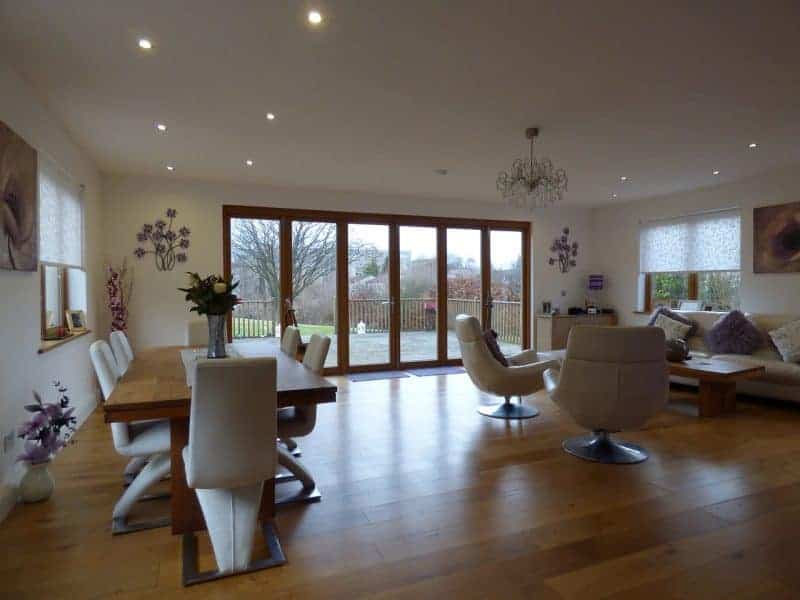 Despite our best intentions, no one can guarantee great weather throughout all of the summer holidays. The summer tends to be a time where parents manage to attempt to tear children away from the computer or games console and get them outside in some fresh air once in a while. A kitchen that flows onto the garden, with bi-fold doors and flooring that sieges seamlessly from one space to another, avoiding any trip hazard, is a great way to encourage your small ones to venture into the great outdoors.
Lighting is key for any kitchen – it can create a particular mood or atmosphere. It can also create an illusion of more space. An effective kitchen lighting scheme is an integral part of any kitchen design and that goes for outside as well as in. If you have bi-fold doors, think carefully about how they might look both during the day and as dusk falls, to avoid that 'wall of black' that is often the result of large expanses of glass. Ensuring the garden is illuminated, both by directional spots inside and specialist garden lighting outside, is one way to keep the garden feeling part of the space whatever the time of day. If you have decking, then placing spots around the edge will not only show where it ends but can also add a little sparkle to you night-time dining.
Keep it clean and tidy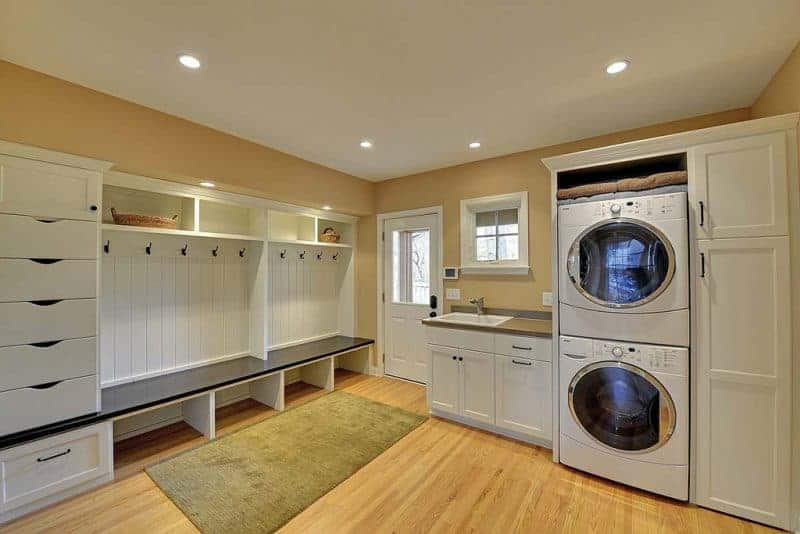 With little ones running around all day, it can be difficult to keep on top of your housework. Adding a utility room close to your kitchen creates a convenient place to install washing appliances and laundry, but it's also a useful place to store the inevitable wellies and raincoats that are an integral part of a great British summer day, ensuring your kitchen is as clutter-free as possible. If you have space, then adding a sink will mean you can wash off muddy shoes and pets, too, so there's no risk of traipsing mess through the kitchen. If a utility room isn't an option because you don't have space, then a good alternative is to incorporate a cloakroom-style tall cupboard close to the garden entrance. You can use this to hold outdoor paraphernalia, including shoes and coats, as well as for storing outdoor games – balls, skittles and deflated paddling pools, for instance.