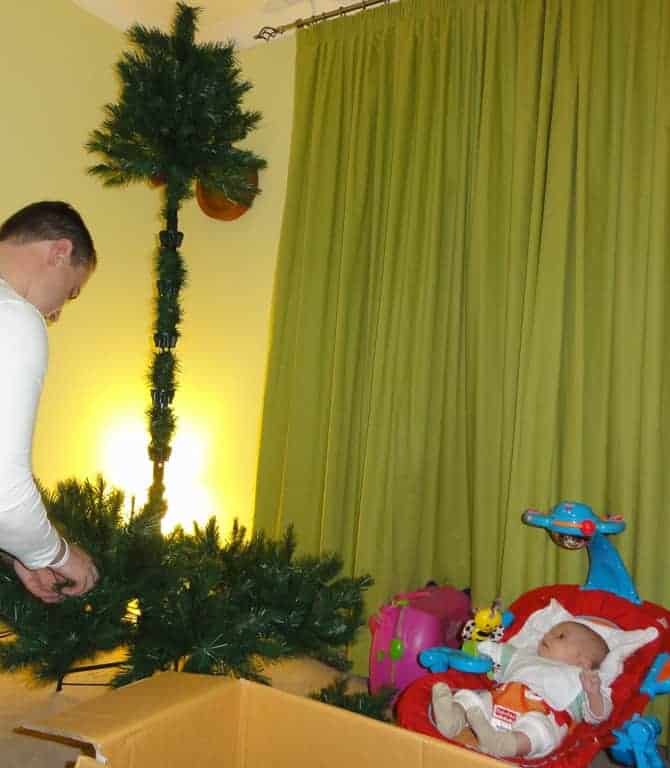 Making Baby's First Christmas Extra Special
There are many magical firsts to experience during your baby's first year, and you should try to capture and savor them all. One of the most memorable firsts in your new life as a parent is your baby's very first Christmas. Although they are too young to remember the day, even if they are a January baby, you can make it extra special and create some memories you will treasure forever. Here are some ways to make incredible memories with your baby this Christmas.
Photos
Your little one won't be able to remember their first Christmas, but it would be wonderful if you could sit down with them when they're older and show them pictures of it. They are also great for those days you want to reminisce about all the good times past. In this digital age physical photos are a rarity, but there's something really special about flicking through a photo album over scrolling through images on a computer. Put all the special photos together in a book, and make it into a scrapbook if there are other things you want to keep.
Outfits
There are some outfits you dress your baby in that you will never forget. The outfit you bring them home in, what they wear on their first birthday, and their Christmas day clothes are all on that list. You can find some super cute festive outfits at George, who have great value newborn baby clothes to see them through their first Christmas in style.
Traditions
There will be certain things that you will remember from Christmases in your own childhood. Your baby's first Christmas is the ultimate time to start creating your own family traditions that they will remember well into adulthood. A nice idea is to buy a special bauble each year so your collection grows as your child does. You could also have a Christmas eve present to get into the spirit. New pyjamas works well for this as your little one can wake up on Christmas morning in new PJs (great for the photos!).
Wrapping paper
As your baby will be too young to really appreciate any of the normal festivities it is nice to give them something they will really enjoy. Often small children are more excited by the wrapping paper than the presents themselves, so don't chuck the paper straight in the bin – let your little ones enjoy the noises and colours in a pile of paper.
Keepsakes
Babies will probably be inundated with gifts from friends and family, and buying more toys for your little one is probably unnecessary. Instead why not give them a trinket or keepsake they can have when they are older as a memento of their first Christmas?
You will never forget your baby's first Christmas. Try and enjoy every second as it will be over before you know it. Plan some things to do in advance so you are extra prepared for the day, and don't forget to charge your camera!
Guest Post