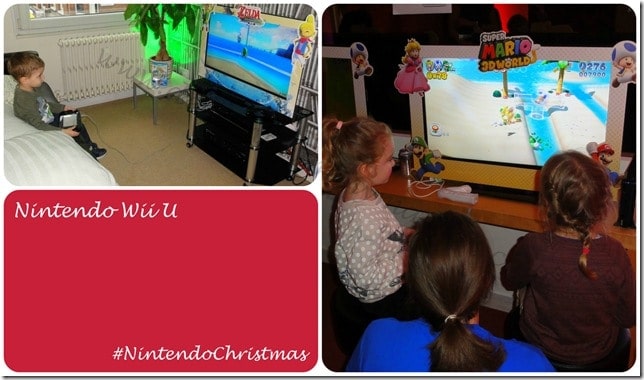 Make it a #NintendoChristmas
Unless you have stacks of money to spend on buying lots of gaming equipment then you tend to stick to one particular brand. For our family it has always been Nintendo, ever since I was given my Nintendo DS Lite when I was pregnant with Little Bean, then we bought ourselves a Nintendo Wii and so it continued until we had various different Nintendo gaming consoles throughout the house.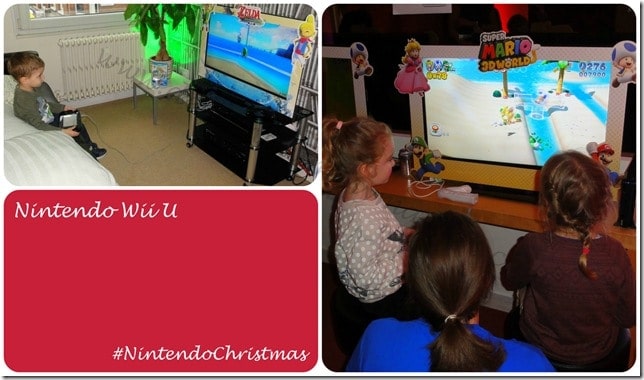 On Saturday we all popped down to London to spend time at #NintendoChristmas where we were able to play with the Nintendo Wii U and the Nintendo 2DS. We borrowed an extra tiddler for the day in the form my cousin's gorgeous little girl L who fitted right in. It's good to tell that my tiddlers take these blog events in their stride. No sooner had we arrived than Beanie Boy had taken himself to one room to play Zelda on the Wii U and Little Bean had found her place in the kitchen to decorate cupcakes and get her face painted before finding her way to another Wii U console to play Nintendo Land.
Despite us having our own consoles at home, up until a few weeks ago the tiddlers haven't really played on them very much because they just don't seem to have had the hand/eye coordination for it. We have played all the dancing games but nothing much more than that. Then a few weeks ago I tried Little Bean again with the Disney Princesses Enchanted Fairytale game and everything seemed to click into place – she is now hooked!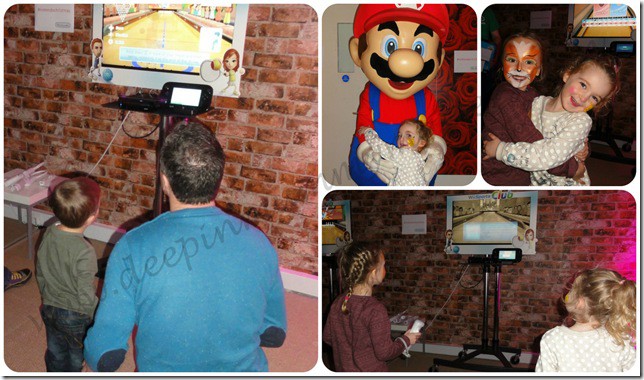 Hubby isn't generally a gamer but even he managed to disappear off for a game or two of Super Bowling on Wii Sports Club where you have to knock down 100 pins (he didn't find that so easy to get a Strike on every turn!!). When Beanie Boy came along to play against Daddy we found a very cool new feature which put a smile on Beanie Boy's face. He has always struggled to get to grips with holding the 'B' button and letting go at the right time when playing bowling on the Wii but on Wii Sports Club you can set the ball release to Automatic so he can just swing the remote to let go of his bowling ball – big smiles all round!
Nintendo Wii U
At this point, I should say that we have been sent a Nintendo Wii U console and a Nintendo 2DS but apart from plugging the Wii U in and attempting to run the software updates and creating our Miis we haven't done very much else with it. We have a pretty rubbish internet connection and have struggled to get the updates to complete without interruption. I spoke to one of the Nintendo guys on hand and he said that I would be better to do this with the console hard-wired to the router rather than over the Wi-Fi so I will be trying to sort that out this weekend. I also mentioned to him that I hadn't really grasped the idea behind the Wii U, I couldn't understand why you would want a hand-held screen as well as playing on the main TV but then he showed me how much more interactive you can be when playing on the Wii U. Whilst Beanie Boy was playing Zelda he could look all around his character using the mini joysticks on the Wii U hand-held, the motion sensors also improve game play so you can have more control and the graphics have all been improved for greater effects. The other great feature of the Wii U is that if Curly were playing on the Wii U on the main TV in the house but there was a program about to start that we wanted to watch, he can now continue playing his game on the Wii U handheld whilst we watched the TV and then gameplay could continue once our program has finished. We will definitely be getting our Wii U up and running now, I'm looking forward to lots of family fun and games over the festive period.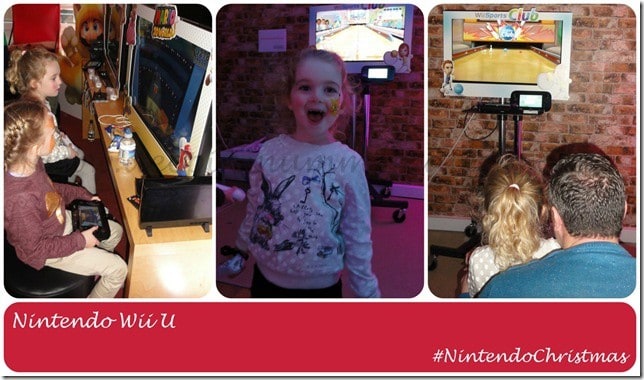 Nintendo 2DS
The Nintendo 2DS is the newest member of the 3DS family. Even Jelly Bean decided to give it a try!! It is noticeably different to its predecessors in that it is unhinged. Personally I quite like the new shape but then I'm not an avid gamer since I became a Mum (I don't have the time anymore!). I gave the 2DS to Curly to get his thoughts since he is hardly ever more than an arm's length away from his Nintendo DSi. He said that initially it felt a bit strange to hold because the buttons were in slightly different places but he soon got to grips with it and was reluctant to put it down.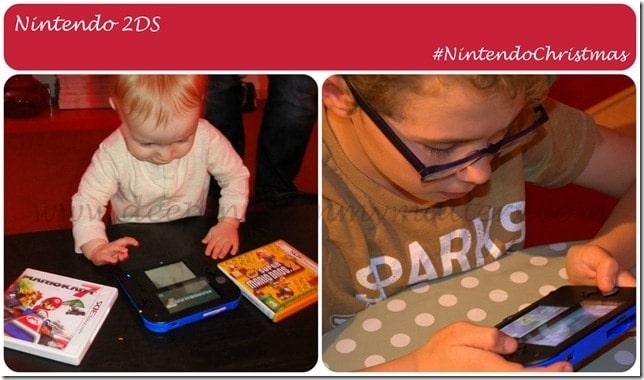 The Nintendo 2DS plays the full back-catalogue of Nintendo DS games so there are plenty to choose from, although it will only play in 2D even if you are playing 3D games. There are currently two colourways to choose from Black/Blue and White/Red. We were impressed to find a 4GB SDHC card in the box as well as the AC adaptor so we were good to go from the off. We are still getting to grips with StreetPass which is a way of swapping game data with friends' devices and SpotPass which enables you to receive new game content, videos, trailers and news as well as play against friends online.
My favourite button is the Sleep Mode switch since my biggest gripe with Curly has been leaving his DSi playing merrily to itself whilst he stops to eat, drink or go to the bathroom and draining the battery. With the Sleep Mode switch the battery lasts longer and StreePass means you can still exchange data with other consoles.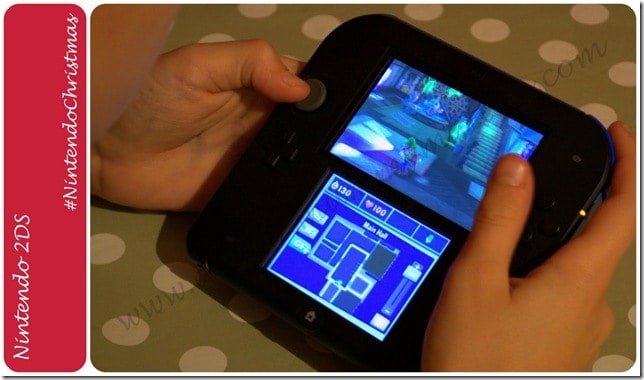 As you would expect of Nintendo the screens offer vibrant graphics, responsive touch screen controls and now gyro sensors, motion sensors and augmented reality. Curly has been very impressed when he didn't expect to be.
DISCLAIMER: We attended a blog event in London where we received lunch and a goodie bag. We were sent a Nintendo Wii U and a Nintendo 2DS Console for the purpose of this post. All words, opinions and images are my own and may not be copied without my permission. I have not been instructed what to write.