Make learning fun with Books2Door plus a 10% Discount
One quick look around our house and you'll see that we are a big advocate for books. We have bookshelves in virtually every room in the house and we have books on just about any subject you can imagine.
10% Discount at Books2Door for Mummy Matters readers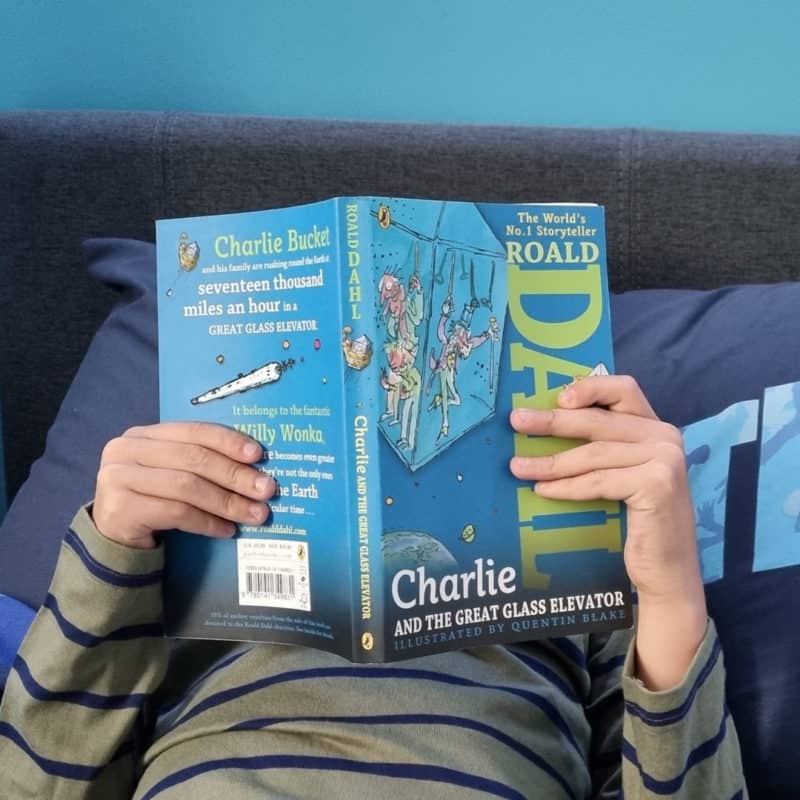 Today I am delighted to be able to offer Mummy Matters readers a 10% discount on their purchases through one of our favourite online bookstores – Books2Door. Not only that but you can earn Book Points (read below for details) to make savings on future purchases too. For every £1 spent you receive 10 points, so if you spent £100 it would be £10 off your next purchase.
Enter 'MummyMatters10' promo code when prompted at the checkout
Why books?
The thing about books is they can be a way to escape from the world around you, away from the stresses and strains of daily life. In a few moments, you can be transported from your sofa to a desert island or even flying around the moon. You can also learn a lot from reading a book no matter what your age.
A book can travel with you wherever you go and it doesn't need charging up when it runs out of batteries. It will be your constant companion ready and waiting for your next chance for time out.
A Horrible Selection
One of the first collections to really grab my children's attention were the Horrible Histories which followed on from the children's TV series. Even I have learnt a thing or two as a result of Horrible Histories and I have done my fair share of historical reading.
Until recently I had no idea that there were other horrible collections available too. Let me introduce you to Horrible Geography and Horrible Science.
Horrible Geography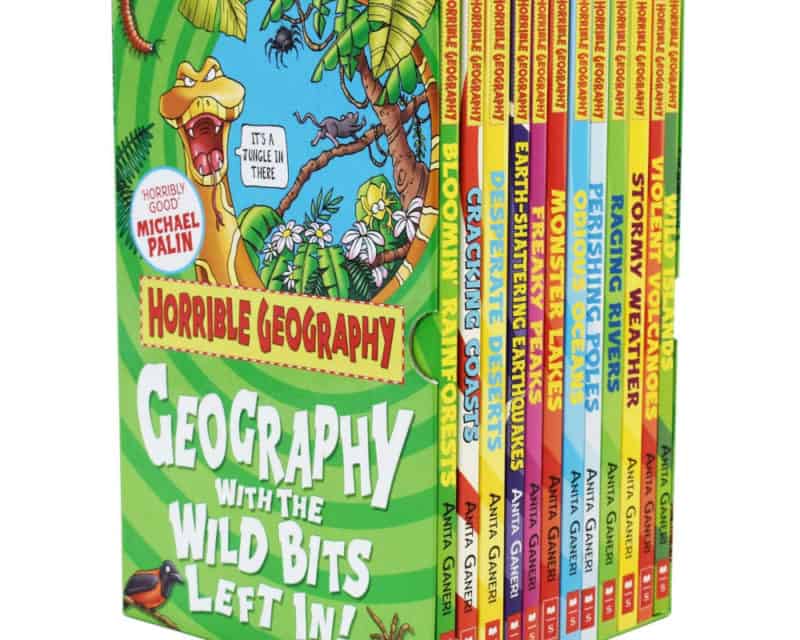 The Horrible Geography collection consists of 12 books aimed at 9-14-year-olds
This award-winning series is written by Royal Geographical Society member Anita Ganeri, and illustrated by Mike Phillips (Horrible Histories: Gruesome Guides). For over twenty years Horrible Geography has taken the boring out of geological surveys, the dull out of drafting a map, and tedium out of tide tables.
Horrible Geography will have you laughing out loud as you learn a thing or two at the same time. Packed with hilarious illustrations and great facts that will have you rushing to share them with others, this is the book to help you laugh at the world around you. Whether you want to find out about far-flung places, or a little more about your own patch, Horrible Geography drops facts as quickly as jokes. This fantastic series of books brings geography to life, while quizzes, puzzles and activities keep boredom at bay.
This twelve book set features some of the best books in the series, from Odious Oceans to Cracking Coasts. Each is written by prolific children's non-fiction author Anita Ganeri, and illustrated by the hilarious Mike Phillips. It's the perfect collection to support your child's learning, and for children who haven't previously gotten on with the subject. If you're after more books that will make you laugh while you learn, check out the Murderous Maths series by Kjartan Poskitt.
Titles in this collection:
Odious Oceans
Stormy Weather
Violent Volcanoes
Desperate Deserts
Earth-Shattering Earthquakes
Raging Rivers
Bloomin' Rainforests
Freaky Peaks
Perishing Poles
Wild Islands
Monster Lakes
Cracking Coasts
Horrible Science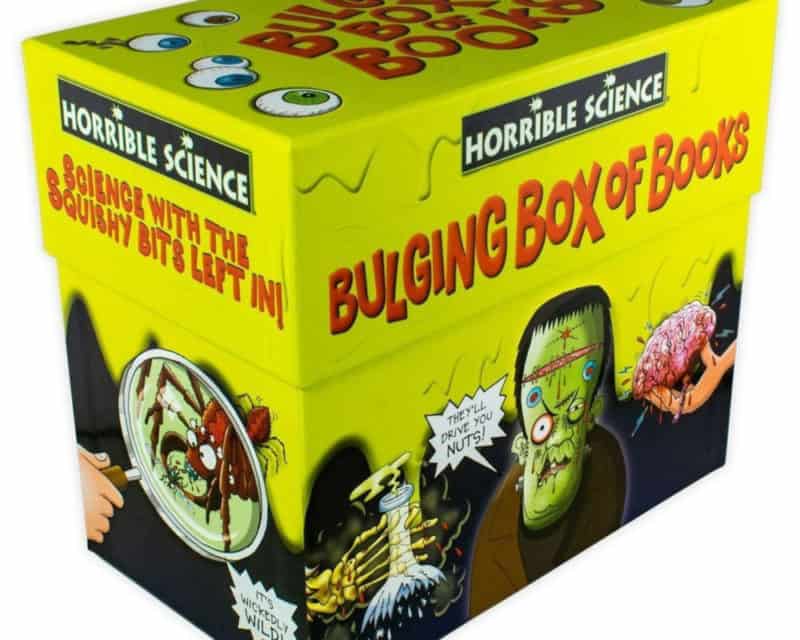 This mega-box is packed with 20 books for children aged 9-14 years by Nick Arnold.
If you think science is boring, you're dead wrong. Horrible Science lets you in on all the most gruesome secrets and is ideal for readers aged 7 and up. These books will tell you about exploding eyeballs, slimy slugs, and killer energy, and demonstrate why science is so exciting. Packed with fact files, quizzes cartoons, and great experiments you can do at home, dare you to discover Horrible Science?
Author Nick Arnold and illustrator Tony de Saulles have been making Horrible Science books together for 25 years. They cover all the most disgusting bits of biology, chemistry, and physics they can find, and this box set is a full curriculum of their work. From Bulging Brains to Fatal Forces, Ugly Bugs to The Terrible Truth About Time, you'll find out all the most embarrassing bits of science your teacher doesn't want to tell you about!
The Horrible Science series has been continuously published since 1996. In 2013, the book House of Horrors won the Blue Peter Prize for Best Book With Facts. Nick Arnold is the lead author of the Horrible Science books, starting from the very first, Ugly Bugs. A former editor, in 2004, he became the first British writer to tour China. Tony De Saulles is the illustrator of the Horrible Science and Bee Boy series, and regularly hosts cartooning workshops up and down the country.
This great value collection celebrates the first decade of Horrible Science, featuring twenty books originally published between 1996 and 2006. Also included is a collectable box, perfect for storing and displaying the series.
Titles in this collection:
Angry Animals
Blood, Bones and Body Bits
Bulging Brains
Chemical Chaos
Deadly Diseases
Disgusting Digestion
Evolve or Die
Fatal Forces
Frightening Light
Killer Energy
Microscopic Monsters
Nasty Nature
Painful Poison
Shocking Electricity
Sounds Dreadful
Space, Stars and Slimy Aliens
The Fight for Flight
The Terrible Truth About Time
Ugly Bugs
Vicious Veg
Earn Book Points with every purchase
Every time you buy your books online with Books2Door you'll earn book points