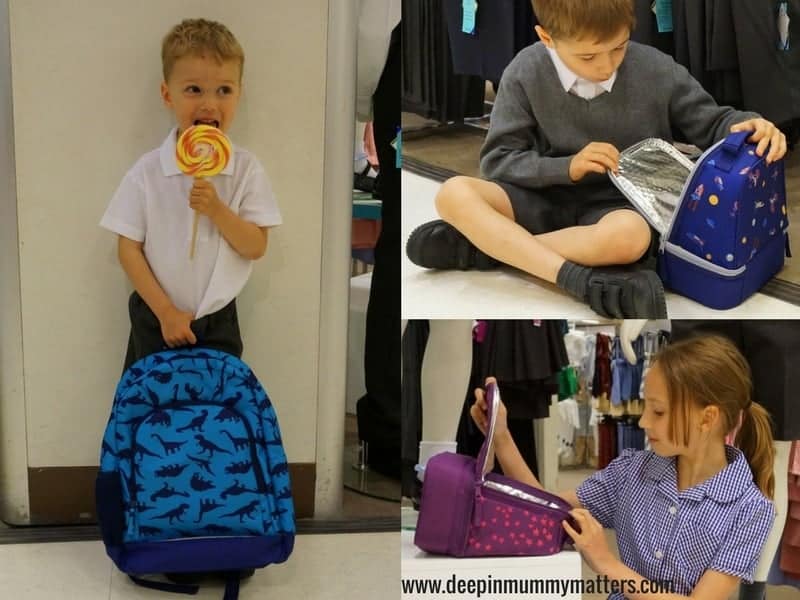 #BacktoSchool is a breeze with John Lewis school uniform fitting service
The school's haven't even broken up yet for the Summer and I have already started getting school uniform ready for #BacktoSchool. I don't know about you, but I always find that 6 weeks sounds like a long time until the holidays start and then they are over in the blink of an eye. If I don't get all of the Back to School shopping done early, I forget and have to rush around in the last few days when I could be making the most of time with the children.
Take the stress out of 'Back to School'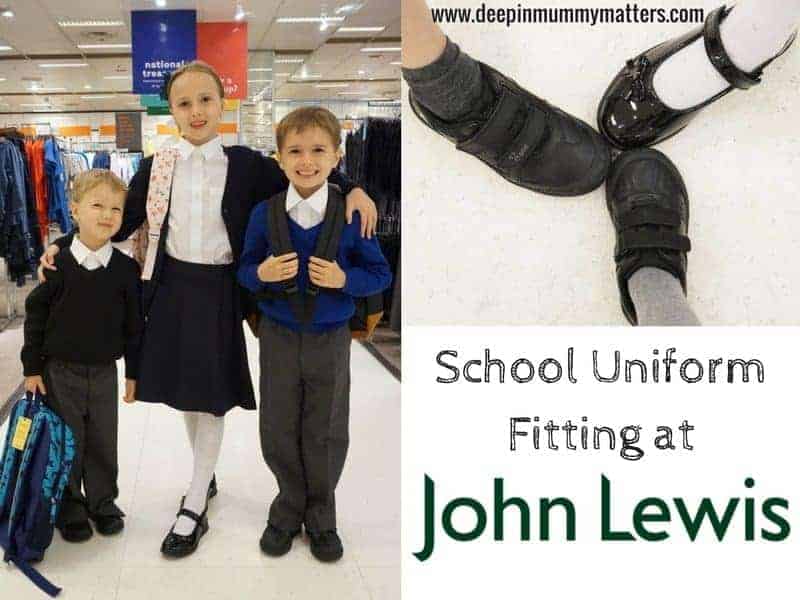 John Lewis in Peterborough are trialing a School Uniform fitting service to take the stress out of Back to School shopping for parents. The service will operate over the course of four weeks on a Friday evening, with a parent and 1-2 children taking approximately 1 hour and a parent with 2 or more children would be up to 2 hours. The fitting service would also include shoe fitting.
School Uniform for all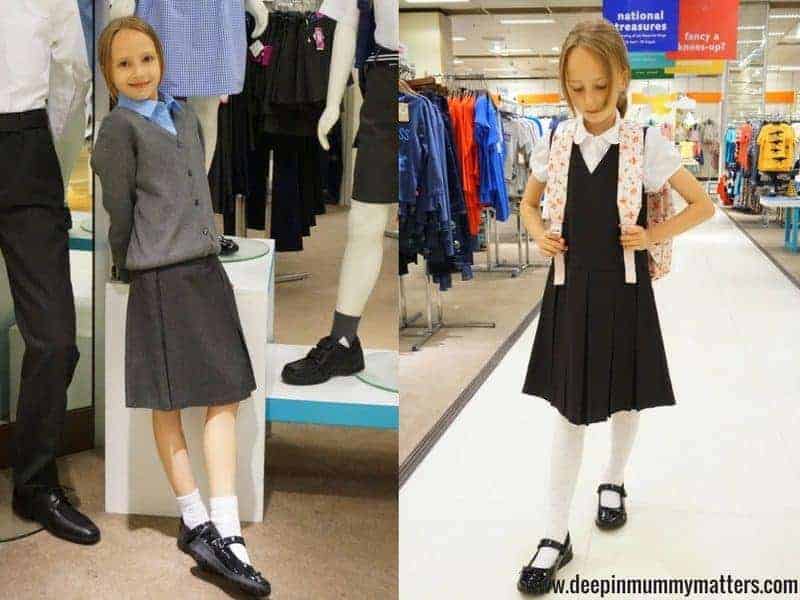 As part of my role as a #Qblogger we were invited to trial the service so Lillie, Ollie, Albie and myself popped along to John Lewis in Queensgate after school one Friday evening and tried on a selection of school uniform.
All colours covered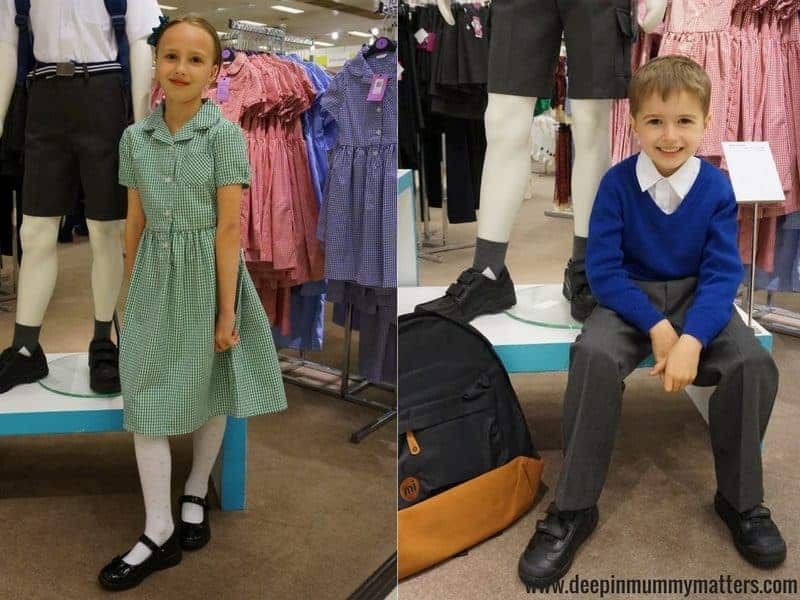 John Lewis has a vast selection of uniforms to suit girls and boys for all schools, in all shapes and sizes. The girls Summer dresses are available in red, yellow, blue, green and lilac and a range of styles. Sadly, Lillie has now reached the age where she refuses to wear the Summer dresses because none of her friends wear them but I still like to see them.
Full colour choices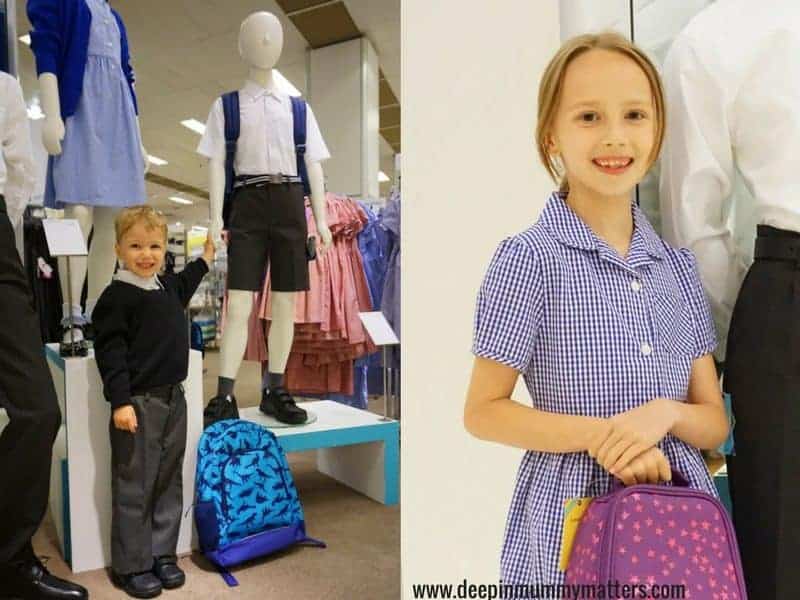 All of the staple items of uniform; skirts, trousers, blazers, shorts and pinafore dresses are available in black, grey and navy blue; shirts and blouses in white and blue; sweatshirts, knitwear and fleeces in red, navy, royal blue, grey, black, green and maroon.
Our last school starter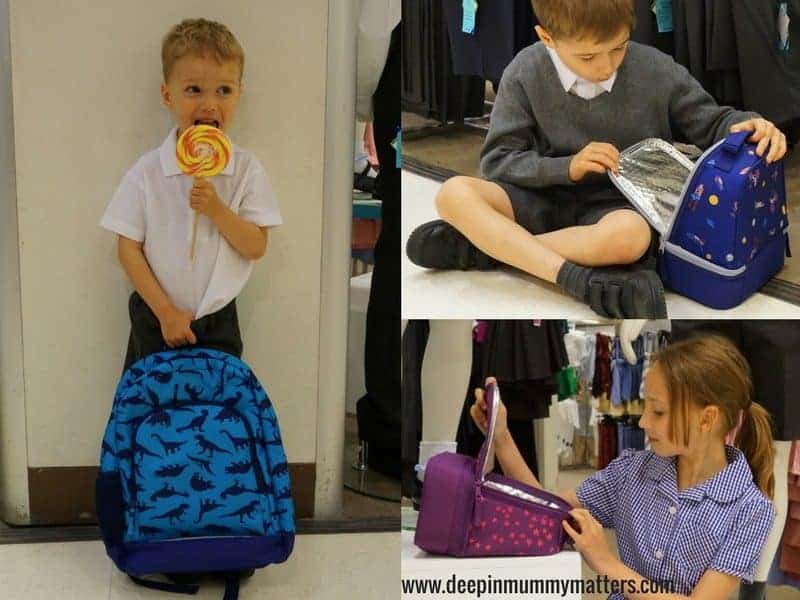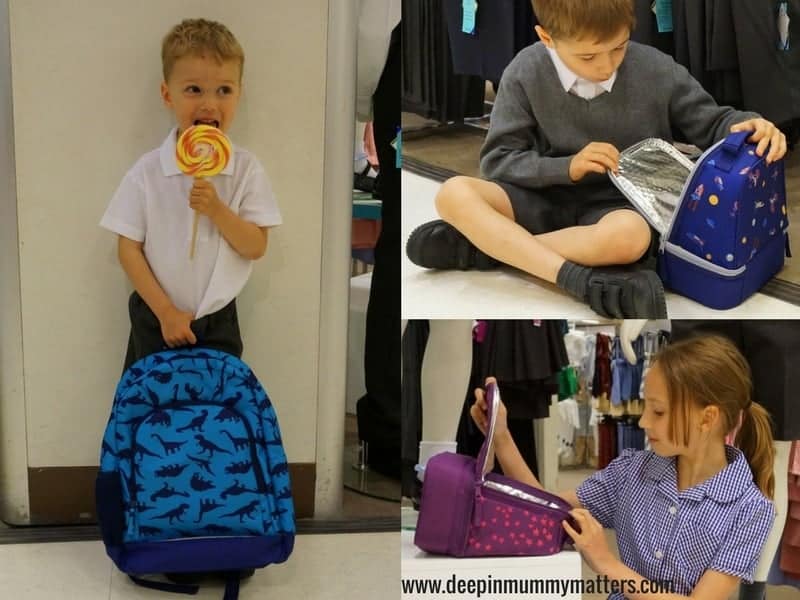 It's hard to believe that in September Albie will be starting school, seeing him in school uniform is quite the eye-opener but it's clear to see, he is still a cheeky little monkey so I hope school are ready for him! He was quite taken with the Dinosaur Backpack and both Lillie and Ollie loved the lunch bags.
Beautiful ballerina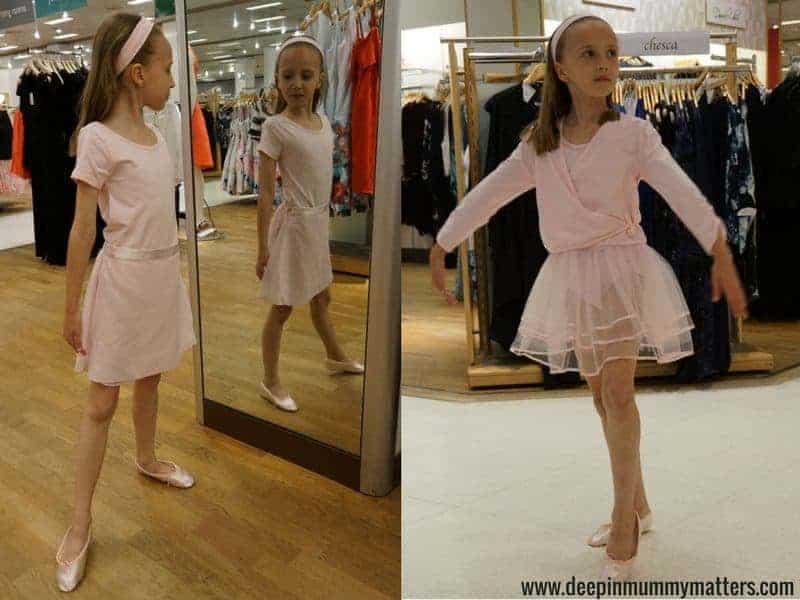 Unsurprisingly, the uniform which made Lillie squeal with delight the most was the ballet outfit, I swear she turned into a Prima Ballerina. She was performing arabesques, jetes and plies through the aisles and practicing basic positions in front of the mirror.
Pick out a PE Kit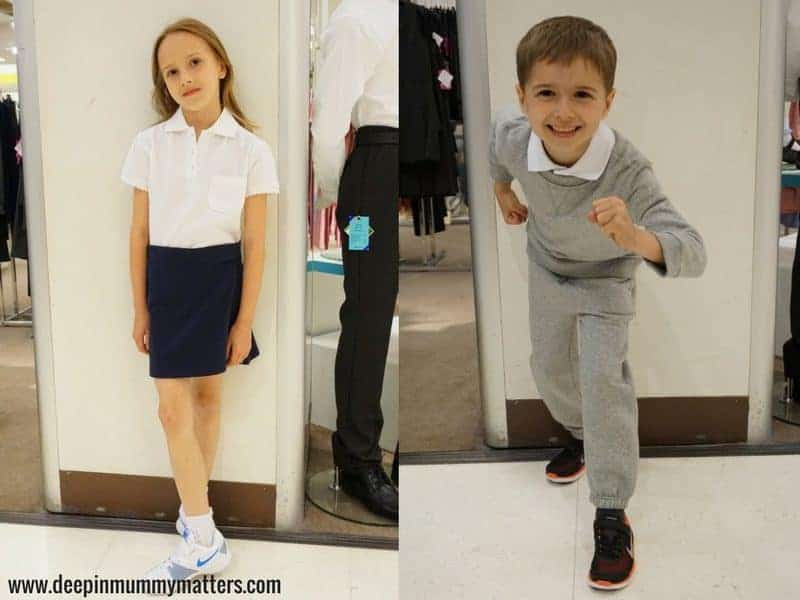 Whether you are looking for gym kits, ballet kits, swimming or PE kit, John Lewis have everything for your needs. Lillie was quite taken with the skorts and the boys both loved their trainers, especially Albie because his had light up dinosaurs on the sides. The boy is easily swayed!
Dates for your diary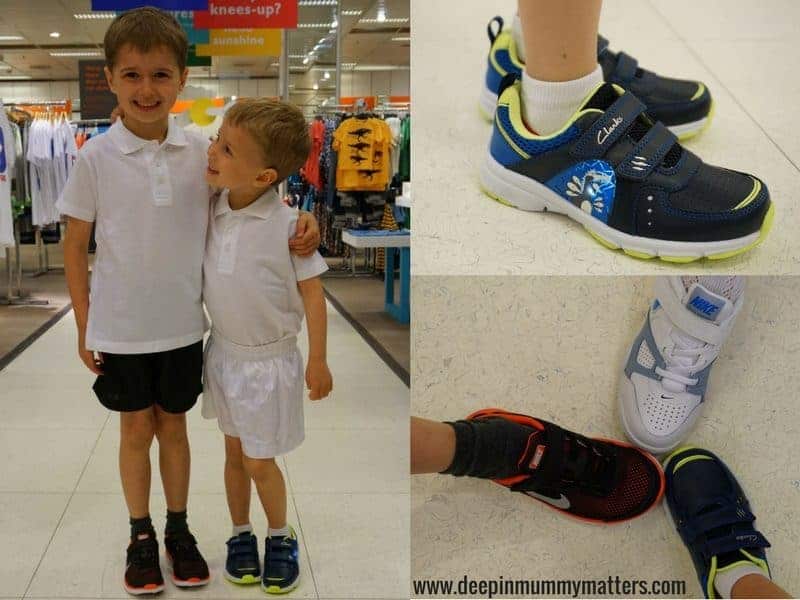 Friday 28th July 2017 – 6-7pm or 7-8pm
Friday 4th August 2017 – 6-7pm or 7-8pm
Friday 11th August 2017 – 6-7pm or 7-8pm
Friday 18th August 2017 – 6-7pm or 7-8pm
If you would like to book an appointment with the John Lewis fitting service then you need to book your appointment by popping into the store or giving them a call on – 01733 344 644 and ask to speak to the childrenswear department.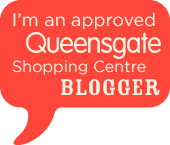 The full gallery of photographs from this shoot can be see on the Mummy Matters Facebook Page.