The Magic of Christmas when they still believe
Even though I have tipped the scale of 40 years of age I still remember clearly the magic of Christmas as a child. The excitement of Christmas day in the lead up to it, helping my family to decorate the Christmas trees and the anticipation wait for my Aunts, Uncles and Cousins to arrive.
Memories of Childhood Christmas Past
Christmas was always a big family affair when I was a child which made it feel even more special. At bedtime, my cousins and I would leave a pillowcase on the ends of our beds and then see who could stay awake the longest to catch a glimpse of Father Christmas.
Of course, we never managed to stay awake long enough and as an adult, I now know that it meant that the adults in our family had to wait until we were fast asleep to be able to fill our pillowcases with presents ready for the morning.
Waking up in the morning to see our pillowcases overflowing was the best feeling ever and no matter what the time, my cousins and I would wake each other and our parents with "he's been".
Keeping Alive the Magic of Christmas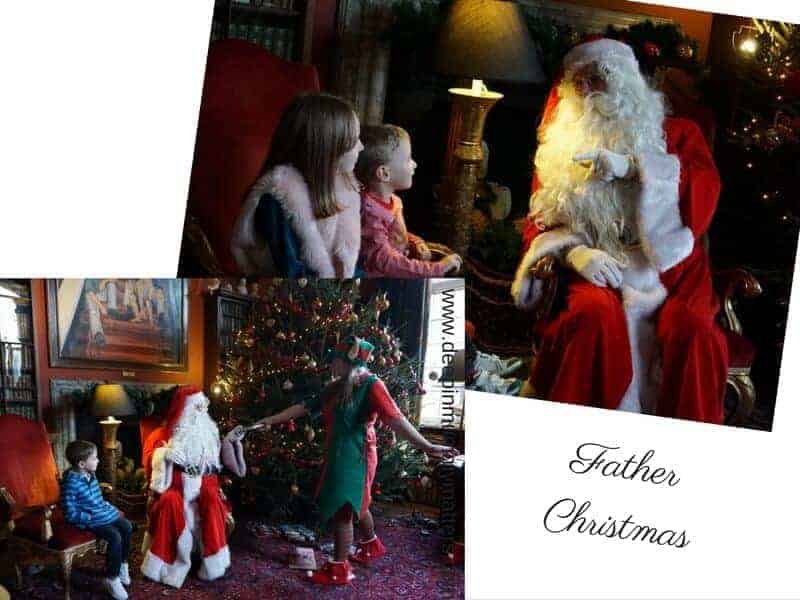 Now that I am the Mummy, the magic of Christmas is even more magical. I love to watch my Bean's faces light up when they see Christmas lights on houses as we drive around at night or when their Christmas Elf moves from place to place around the house (there was no such thing as a Christmas Elf when I was a child).
A few nights ago I showed the Beans their PNP videos which they look forward to every year. Beanie Boy and Jelly Bean completely buy into the magic of it. Little Bean always gets quite nervous about watching her video because she is worried she will be on the not nice list but luckily for her this year she made it onto the nice list the first time.
Doubts creeping in . . .
She has started to notice similarities in the video to other years so I am a little worried that her belief is starting to wane. She has questioned a few things but so far hasn't asked 'the' question and never seems to question whether Finley the Elf is real or not. I know that there will be children at her school that no longer believe so it's only a matter of time. I just hope that when she does realise she will be like Curly and will help us to keep the magic for her younger brothers.
I have seen some great explanations online about what to tell your children when they start to question Father Christmas and I have committed them to memory for future retrieval.
Doddington Hall – Fairytale Christmas
Every year we do something special for Christmas with our friends MumtoC and her family, this year we went to Doddington Hall near Lincoln for their Fairytale Christmas which was just beautiful and we all loved it.
The thing that I hope the Beans will realise about Christmas as they grow older is that Christmas isn't just about Father Christmas and presents but all the magical things that you do in the build-up to it; Christmas crafts, panto, spending time with friends and family, watching Christmas movies after school, baking, playing games and of course decorating the Christmas tree together.
Our house has been plagued with illness in the run-up to Christmas this year but I'm still hopeful that all will be well in time for the Christmas break.
I would like to take this opportunity to say thank you to all my loyal readers for coming back post after post, reading my thoughts and commenting. Without you, my blog would just be an online notebook to myself. I wish you all a very Merry Christmas and a healthy, happy and prosperous New Year.
Lots of love, Sabina, Simon and the Beans xxx