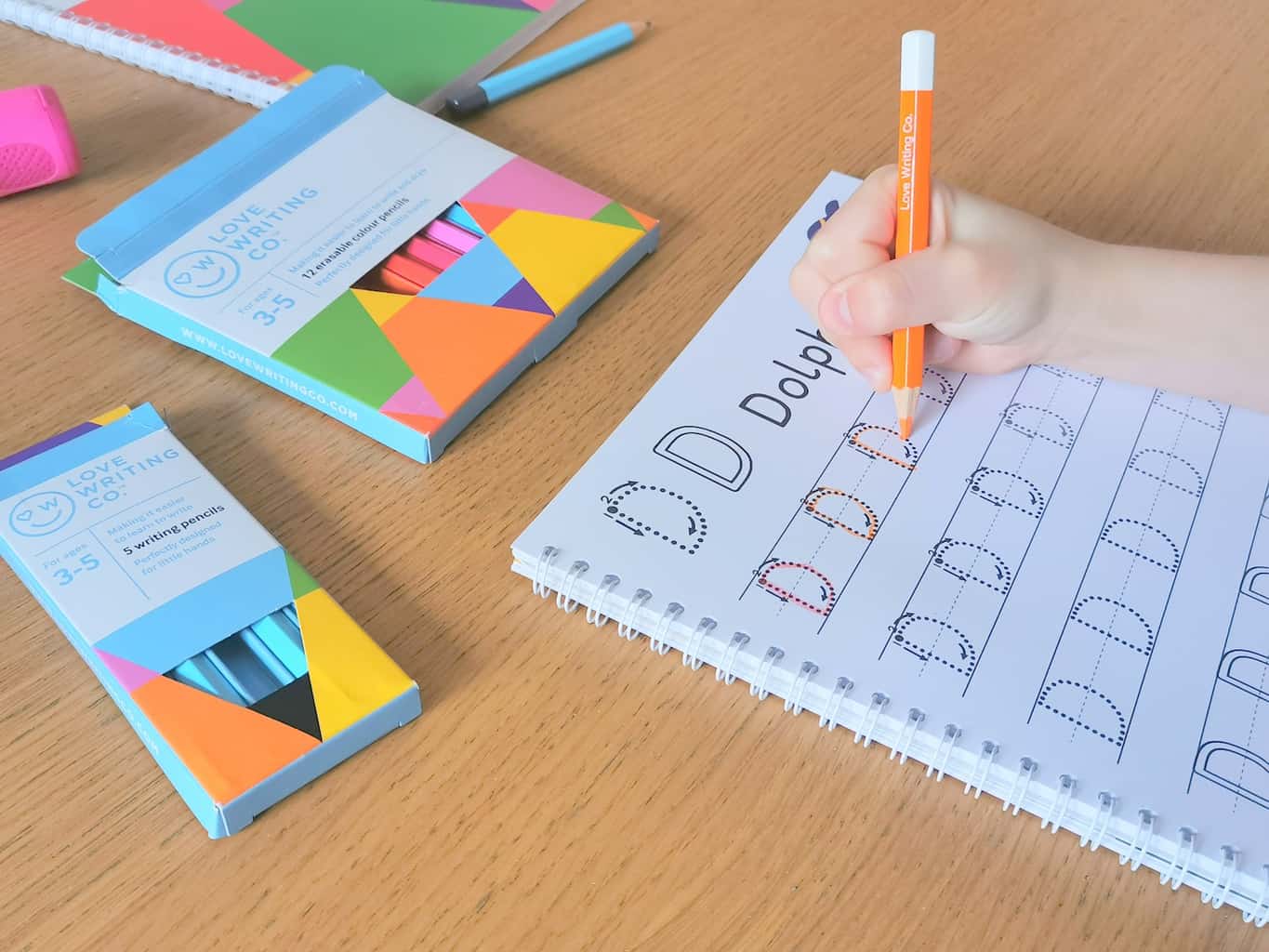 #ad
Learning to write doesn't come naturally for all children and I personally feel that the teaching of cursive writing at school makes the process even more complicated and messy.
Introducing Love Writing Co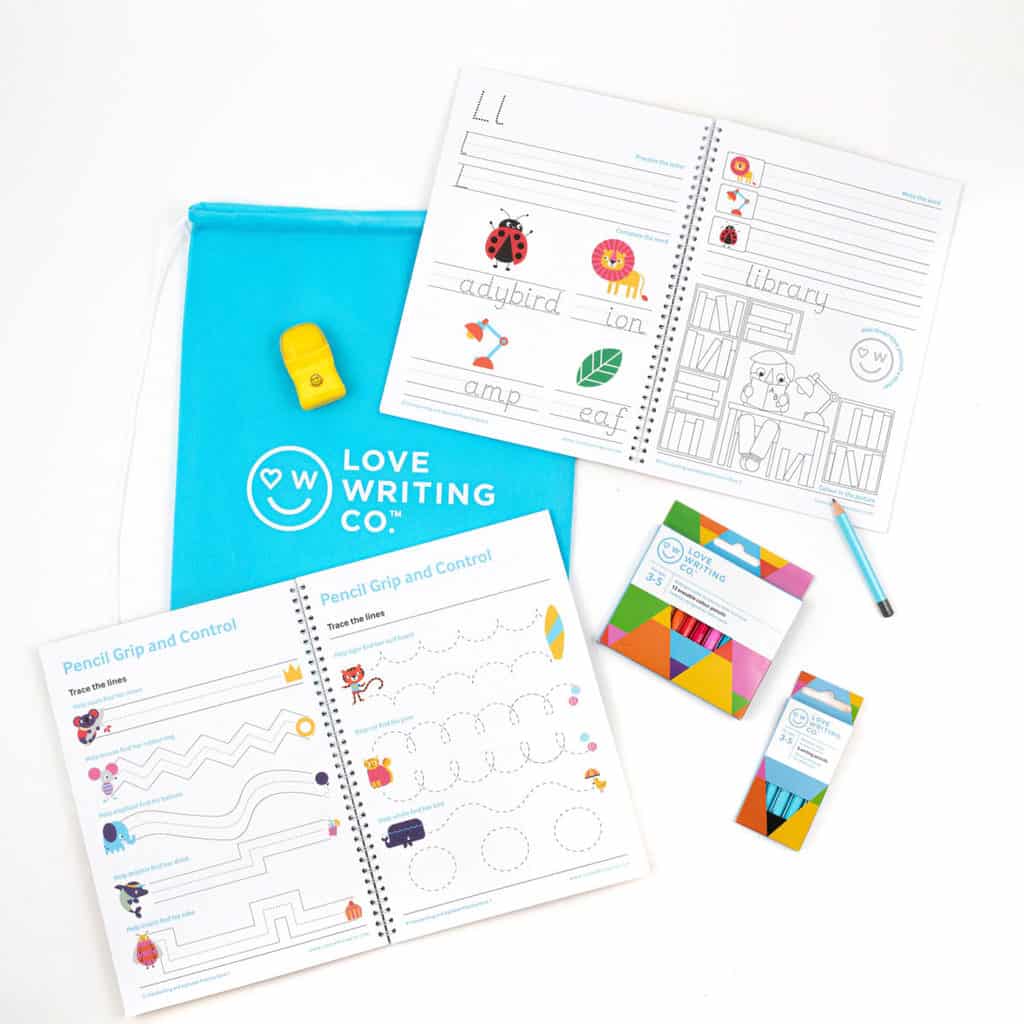 Albie has been sent a beginner's pack of Love Writing Co stationery and handwriting practice books to help improve his writing skills.
As a parent, I naturally want to help all of my children to be the very best they can in all aspects of their life.  When Love Writing Co approached me to review their products I chose Albie to put them to the test.  Albie's teachers have said for a long time that Albie has beautiful handwriting for his age but he struggles to keep his sizing consistent so hopefully, Love Writing Co will help with this.
How can Love Writing Co help?
Tests have shown that using the Love Writing Co tools and books will:
Improve writing ability by 95%
Increase writing speed by 80%
Improve grip and control by 87%
Designed with Children in Mind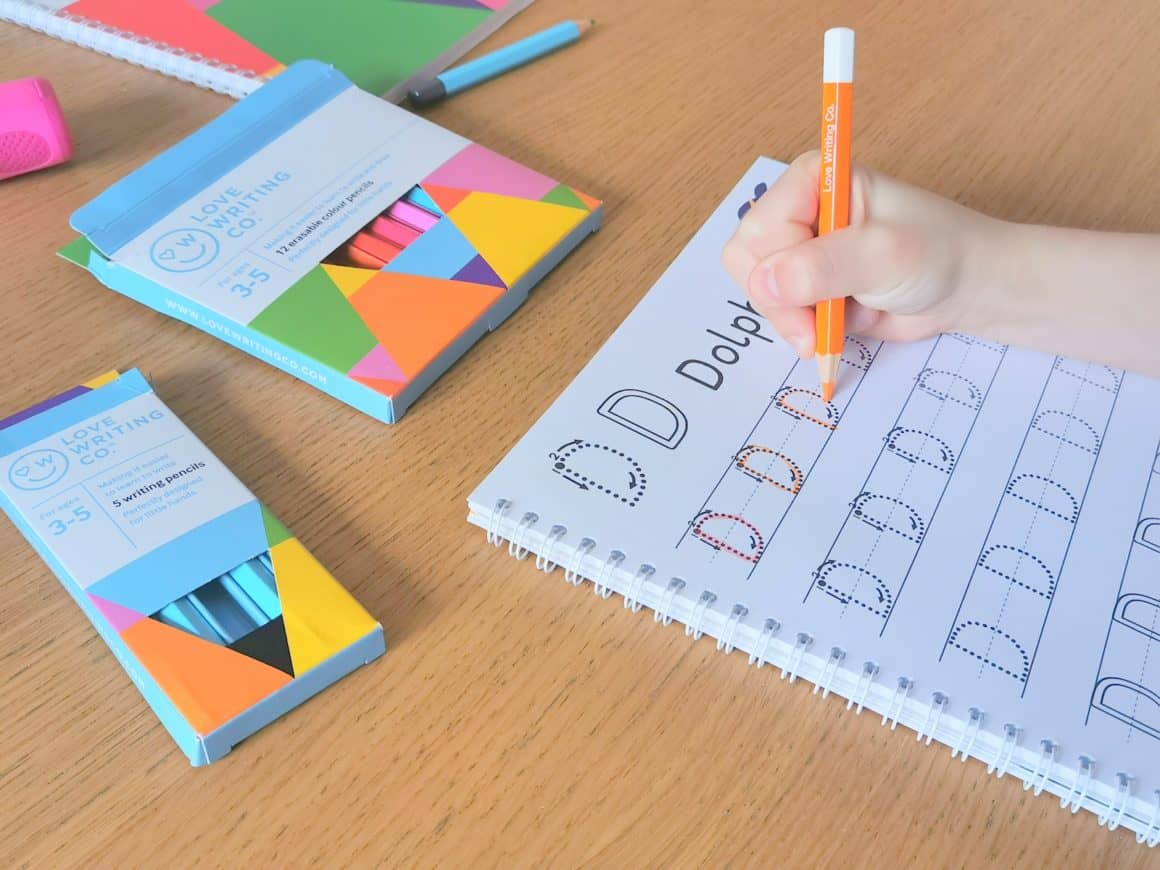 Love Writing Co has age-appropriate pencils and erasable coloured pencils which have been specifically designed to be wider than a standard pencil so they fit comfortably in a child's hand to increase grip and they are shorter which helps the child to have better pencil control. Just these two adjustments alone really help to improve a child's writing and increase confidence in their own abilities.
What's in the complete learning to write pack?
Albie received the learning to write pack for age 3-5 years which includes a pack of 5 writing pencils, 12 erasable colouring pencils, eraser/sharpener, 2 unique alphabet and letter writing practice books and a Love Writing Co gym-style bag to keep everything together.
A bit about Albie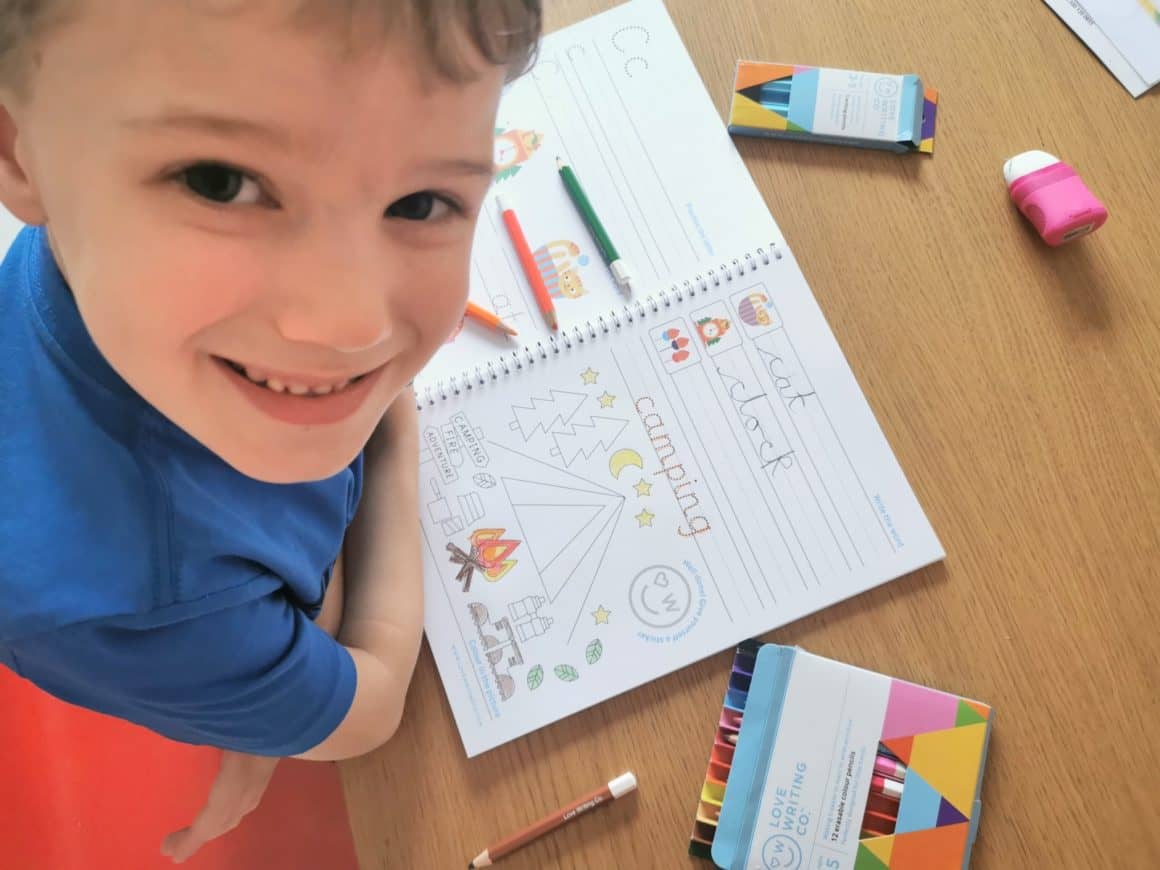 At 7 years old, Albie loves going to school and always wants to do better, he can be quite hard on himself when it comes to his schoolwork despite him doing very well according to his teachers.  For this reason, we encourage him to do extra schoolwork at home so that he can keep pushing himself otherwise he can become a distraction to others when he gets fed up or feels dejected.
Albie LOVES to write, he will often sit after breakfast writing letters to friends or making cards to take to school so being given the Love Writing Co pack has been perfect for him.
Using Love Writing Co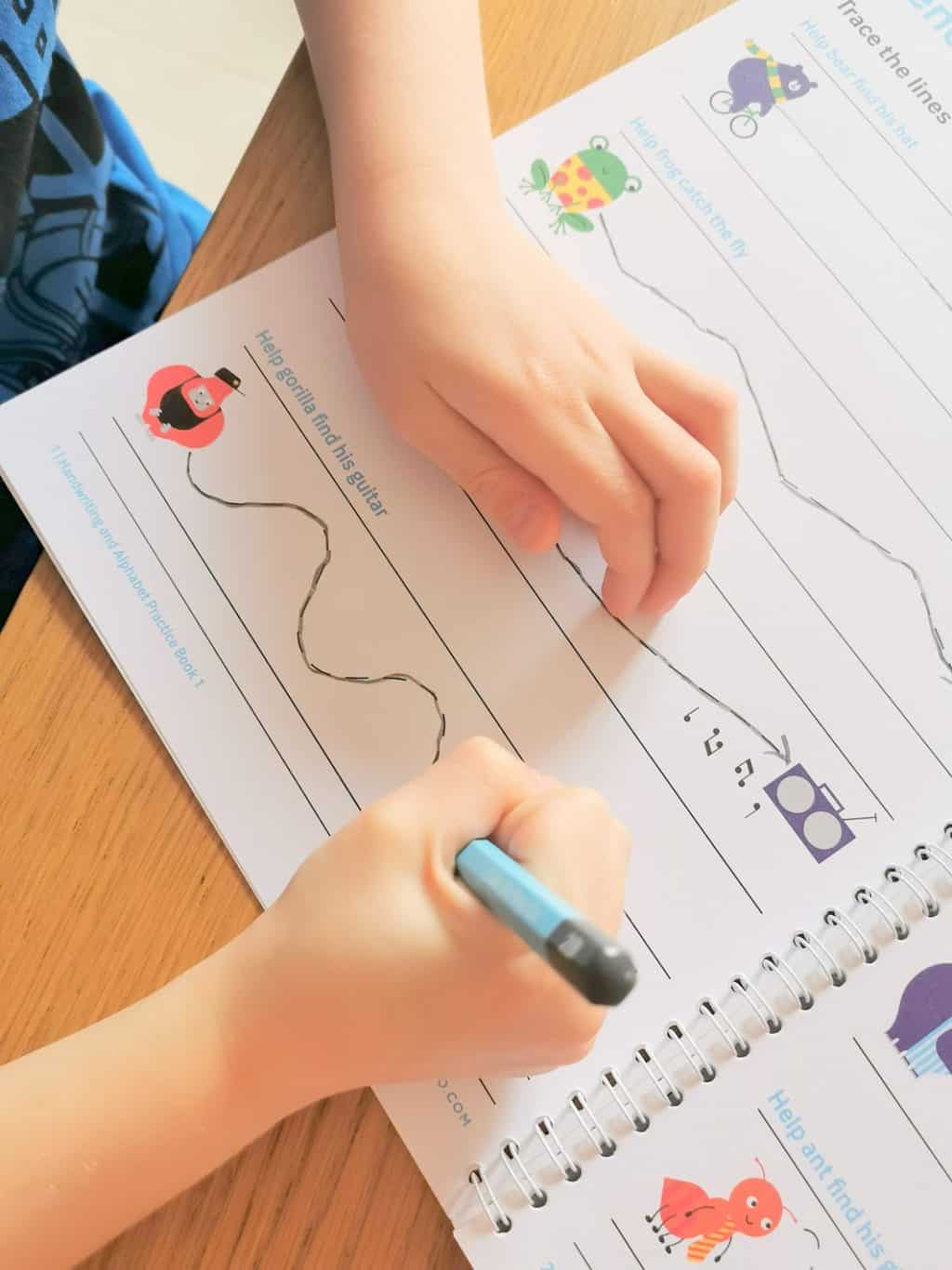 There are two books in the pack, one which focuses on pencil control, the alphabet and simple letter formation and one which develops the pencil control further with colouring exercises, letter and word formation and phonics knowledge.  Of the two books, Albie has been more inclined to pick up the second book because he likes writing the words and colouring the pictures.
When they have successfully completed a section you can give them reward stickers to say well done.  We all know how much children love a sticker!
How we use the Love Writing Co pack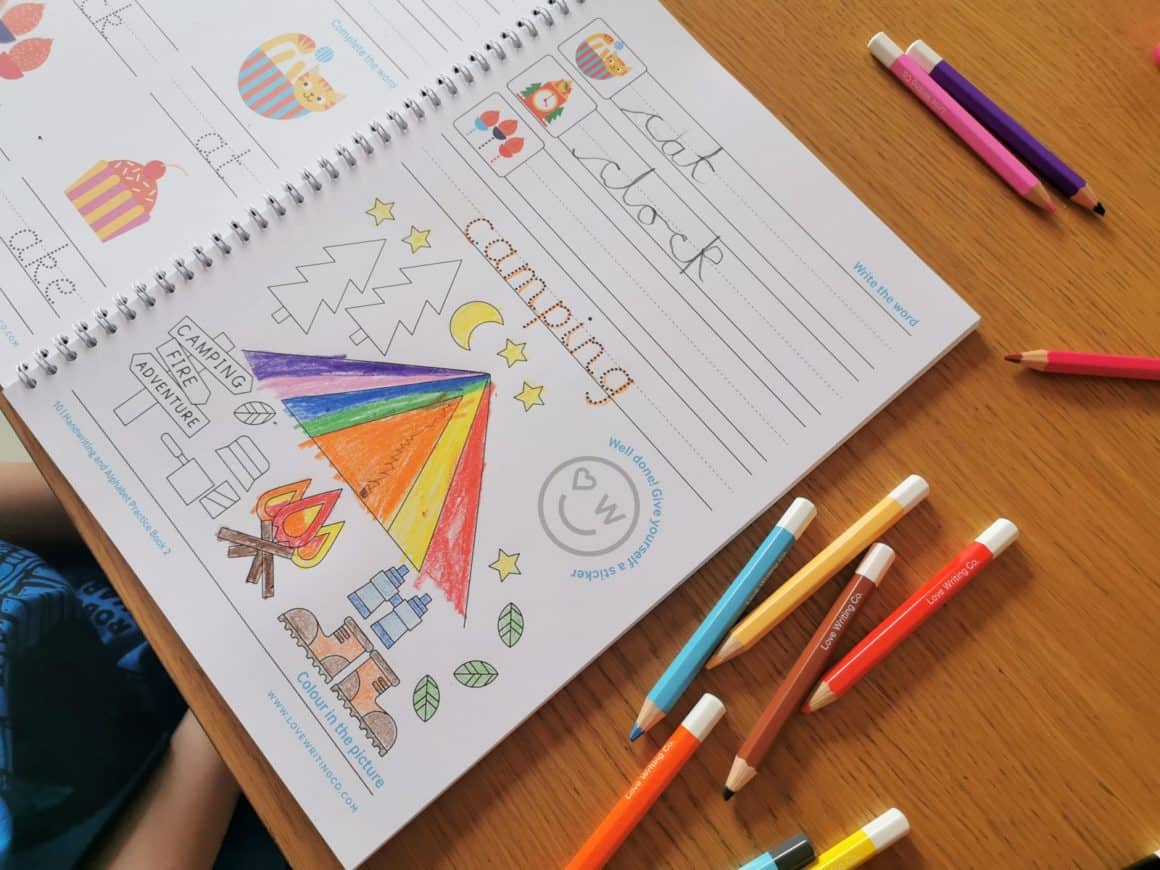 Although I allow Albie to pick up the pack and practice his writing whenever he chooses to, I have also been encouraging him to try to do one page per day either in the morning before school (it saves me reams of paper on all the cards and letters he sends) or straight after school.  Just 10 minutes of focussed writing per day has had a huge impact on his handwriting and I am pleased to say that his school have commented to this effect.
Follow Love Writing Co
To stay up to date with all the latest news and information from Love Writing Co you can follow them online by clicking on the below links:
Facebook |  Twitter  |  Instagram  |  Pinterest