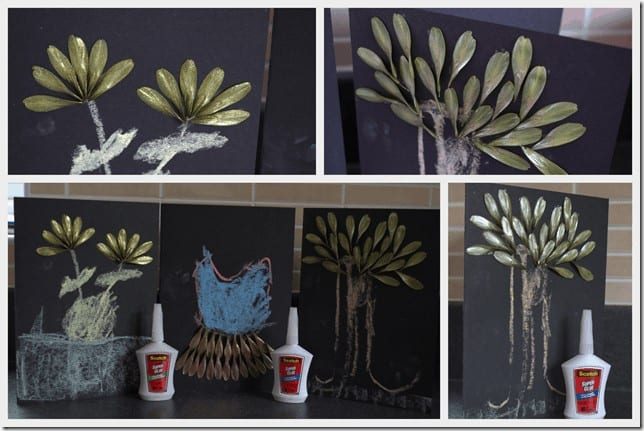 Little Bean's Thank You Teacher Cards
Little Bean takes after me when it comes to crafts, she loves nothing more than to make a crafty item for someone special. When I saw this post on Domestic Goddesque recently I knew it would be the perfect craft for Little Bean to try out and whilst walking home from school last week I spotted some Ash Tree seeds which I thought would work just as well.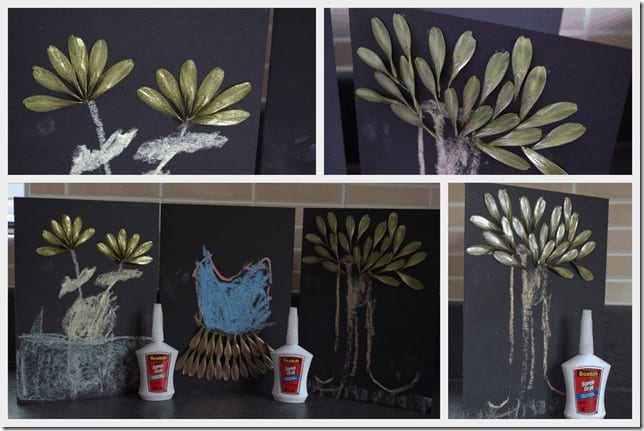 I let the seeds dry out and then painted them with nail varnish to give them a metallic finish and then left Little Bean to get creative with some chalk and then together we used 3M Scotch Super Glue to stick the seeds to the card (Little Bean glued, I helped with positioning) and we were both really pleased with the outcome, hopefully her teachers will be too!
I was provided with the Super Glue which couldn't have come at a better time. We are big on crafts and for many of the crafts which I do, I need something which can be applied very precisely so the applicator on the new bottles and allows 60% less mess than with standard metal tubes and has a clog resistant bottle.
DISCLAIMER: I was sent the Super Glue for the purpose of this post. All words, opinions and images are my own and may not be copied without my permission.