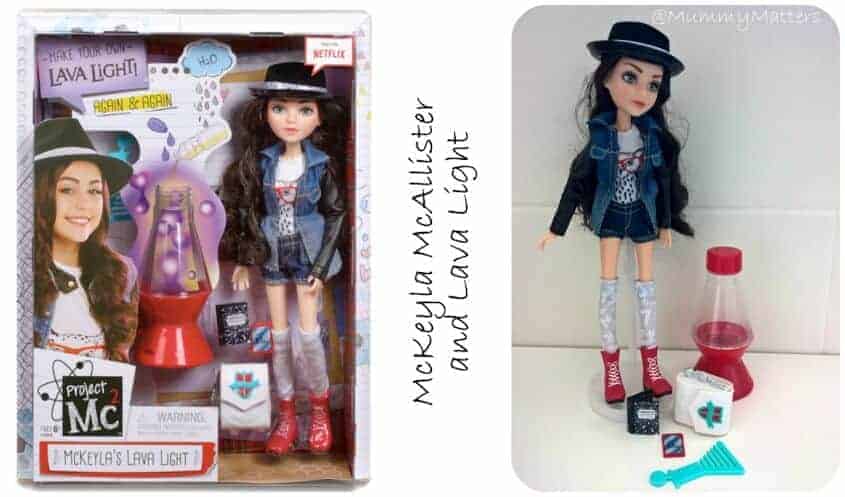 Little Bean gets her 'Geek On' with Project Mc2
These days being a bit of a 'geek' can actually be considered to be cool, oh how times have changed! Little Bean has been getting her geek on recently with fab new doll McKeyla McAllister from the cool range of Project MC2 dolls by MGA Entertainment.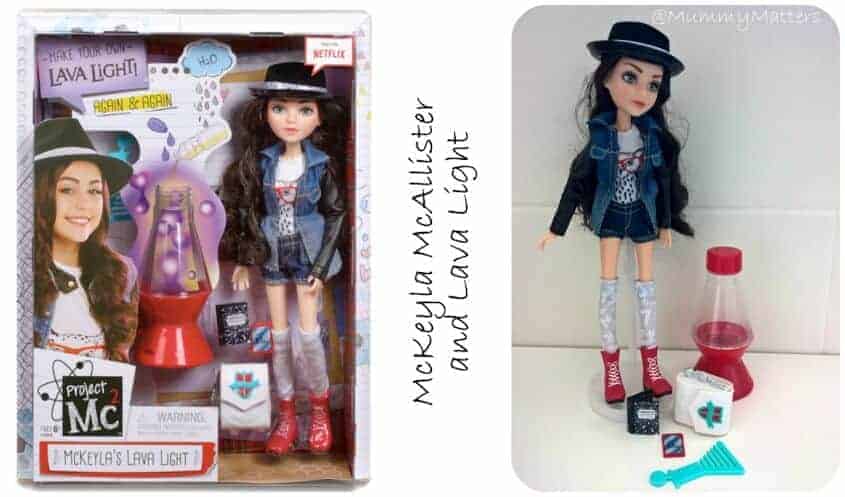 The range of dolls has been created to accompany the hit TV show on Netflix about a group of girls who are smart, sassy and happen to love science. When I was at Grammar School Science (Chemistry and Physics) was amongst my favourite subjects, I LOVED doing all the fun experiments. The dolls are based on the STEM system and are a great way to introduce the fun aspects of science to young girls.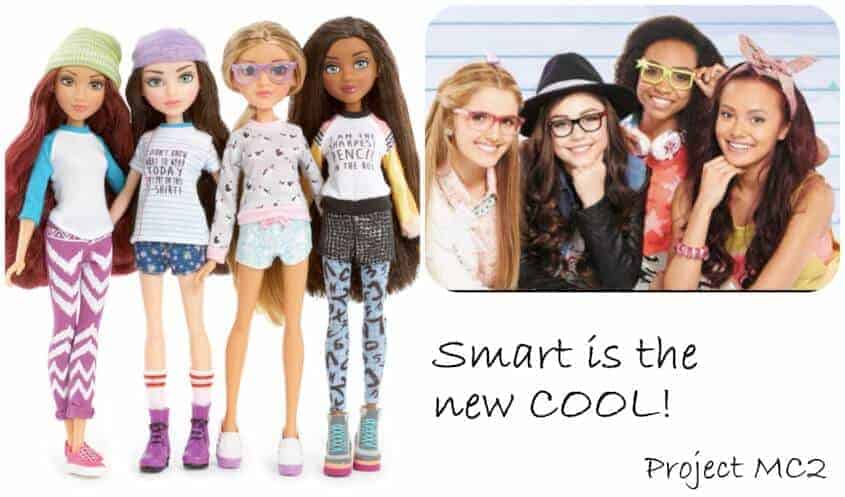 Meet the gang!
There are four characters to choose from, each with their own unique character and skills from coding to chemistry and digital technology. Each doll comes with her own experiment kit which includes making your own light up lava lamp, glow stick, volcano and skateboard.
McKeyla McAlister (Mc2) – Writer, hipster and undercover spy! When McKeyla isn't writing in her journal, you'll find her reading a Sir Arthur Conan Doyle novel, upcycling or saving the world! Her catch phrase is "I'm smart. Get over it!"
Adrienne Attoms (A2) – Made of a more complex recipe than sugar and spice. Adrienne is a culinary chemist! Originally from Spain (her father is a diplomat), she just loves to host dinner parties. Her catch phrase is "Pretty Brilliant"
Bryden Bandweth (B2) – Bryden loves tweeting, digital photography, streaming music and anything tech! Just don't ask her to go camping in the wilderness or anywhere without a hotspot! She's a 24/7 #digitaldarling. Her catch phrase? "Stand Back, I'm Trending"
Camryn Coyle (C2) – Known for her high IQ, Camryn's real genius comes out in the garage – especially when it comes to her souped up skateboard! Her catch phrase is "Nailed It"
What Little Bean thought?
Little Bean was over the moon with her doll when she arrived. I hadn't told her anything about her at all because I wanted to gauge her reaction; the first thing she said was "it's McKeyla from Project MC2 wicked!"

We had to wait for a time when her brothers were out of the way otherwise they would have been right there with her trying to take over her experiment. That didn't stop her playing with McKeyla straight away, she said that McKeyla is her favourite of the friends because she loves her style and wears her shorts over her leggings like Little Bean does. Little Bean is very similar to me, in that she generally has a notebook and pen around somewhere and loves to write. This is something that she recognises in McKeyla too.

With the boys out of the way for a morning Little Bean was quick to get out her science experiment and had lots of fun creating her Lava Lamp. Following the instructions herself she was able to create the Lava Lamp with ease however she didn't quite get the results we were expecting. She was under the impression that the bubbles would be the colour of the food colouring she had chosen for her water. I asked her why she thought that was and she replied that perhaps the effervescent tablet wasn't pushing up bubbles of water but was in fact pushing up 'air bubbles' and air doesn't have a colour so that's why her bubbles weren't coloured and I am inclined to agree with her. It certainly didn't spoil her fun at all and it was great that it got her brain thinking in a scientific way. Since playing with McKeyla I have noticed that Little Bean is now more interested in watching science experiments and loves the blog Science Sparks which I have pointed her in the direction of a few times.
Get Involved!
Do you have what it takes? Visit www.ProjectMc2.com to become an honorary member of NOV8 and 'ladder up' through the organisation through a series of fun Ops tests. You can play games, take quizzes, watch videos, learn more about the girls from Project Mc2 and even ask them questions!
Download the free app, Project Mc2 Case Files, from the App Store to go on missions for NOV8. Collect evidence, analyse the clues and solve the case! If you're playing on a smart phone, you can pop your device into the A.D.I.S.N. Notebook for added secret spy mission play, just like you're McKeyla McAlister. Use the key code in the back on the booklet included with A.D.I.S.N. to unlock even more clues. With over 1,000 missions to play on the app, NOV8 will be keeping you busy.
Watch exclusive content with AwesomenessTV (youtube.com/awesomenesstv) and on Dreamworks TV (youtube.com/dreamworkstv)
Follow on Facebook (Project Mc2 UK), twitter (@ProjectMc2UK) and Instagram (Project_Mc2UK) for exclusive news, competitions and more!
DISCLAIMER: We were sent the doll featured above for the purpose of this post. All words, images and opinions are our own and may not be copied without our permission. We have not been instructed what to write.