List Of Materials That Are Good For A Bodycon Dress
Looking for the perfect bodycon dress that will hug your curves in all the right places? Well, it's not just about finding the right fit and style. The material of your dress is just as important! Choosing the wrong fabric can be a fashion nightmare, causing unflattering bulges and wrinkles. But don't worry – we've got you covered with this list of materials that are guaranteed to make you look amazing in a bodycon dress. So get ready to slay in style!
Polyester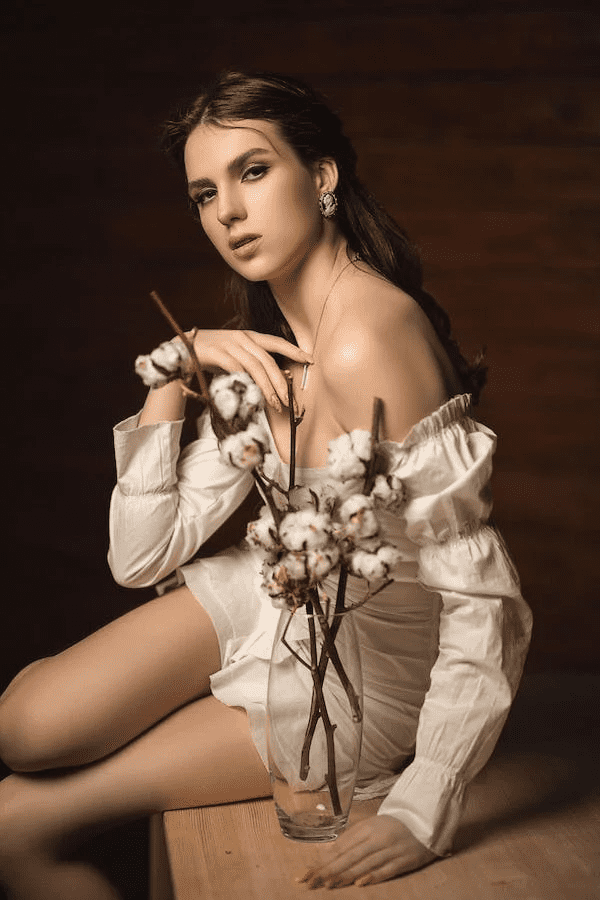 Polyester is a synthetic material that has become increasingly popular in recent years. It's known for its durability and resistance to wrinkles and shrinking, as well as being easy to care for. But did you know that it's also a great choice for bodycon dresses?
One of the reasons polyester makes such a good fabric for bodycon dresses is that it has excellent stretch and recovery properties. This means that your dress will not only fit snugly against your curves but will also retain its shape over time.
If you're looking for a comfortable and stylish bodycon dress that won't break the bank, consider choosing one made from polyester!
Spandex
Spandex has become a popular material for bodycon dresses due to its stretch and flexibility. It is also known as elastane or Lycra, which is a synthetic fibre that can stretch up to 500% of its original size without losing its shape.
Spandex is also durable and long-lasting, making it an excellent investment piece for your wardrobe. It resists wear and tear from washing and everyday use while maintaining its elasticity over time.
Spandex has become one of the most popular materials used in creating bodycon dresses due to its comfort, durability & flexibility factors!
Nylon
Nylon is a synthetic fabric that was first introduced in the 1930s by DuPont. It quickly became popular due to its durability, versatility, and affordability. Nylon fibres are made from petrochemicals and can be woven into various textures, ranging from silky smooth to coarse.
Nylon also has great moisture-wicking properties, which makes it perfect for use in activewear like bodycon dresses. The ability to absorb sweat away from the skin helps keep you cool and dry during physical activities like dancing or exercising.
Furthermore, nylon is easy to care for – it's machine washable and dries quickly, so you don't have to worry about spending hours waiting for your dress to dry before wearing it again.
Nylon is a fantastic fabric choice for bodycon dresses thanks to its strength, elasticity, moisture-wicking properties and ease of care.
Cotton
Cotton is a popular material used for making bodycon dresses. It is known for its softness, breathability and versatility. Many people prefer cotton as it is gentle on the skin and provides comfort throughout the day.
Cotton can be either lightweight or heavy, depending on its quality. High-quality cotton fabric will have a smoother texture compared to low-quality cotton, which tends to feel rougher. The good thing about cotton fabrics is that they are easy to care for by washing in cold water and drying them flat.
Moreover, cotton materials come in various colours, patterns and designs, so you can choose one that suits your style preference. You can also experiment with different textures, like ribbed or knitted cotton fabrics, to add an extra dimension to your outfit.
If you're looking for a comfortable fabric that's perfect for any season, then choosing a bodycon dress made of 100% pure cotton would be an excellent choice!
Rayon
Rayon is a versatile and comfortable fabric that is commonly used in the fashion industry. It's made from wood pulp, which gives it a soft and silky texture that feels great against the skin. Rayon drapes well, making it an ideal choice for bodycon dresses.
When shopping for a bodycon dress, keep an eye out for styles made with rayon fabric blends such as viscose or modal. These will offer all the benefits of pure rayon while being more affordable than other fabrics like silk.
Rayon is an excellent choice if you are looking for comfort and versatility in your bodycon dress selection!
Lycra
Lycra, also known as spandex or elastane, is a synthetic fibre that was first developed in the late 1950s. It has since become a popular material for bodycon dresses and other form-fitting garments because of its stretchy properties.
Lycra is also incredibly lightweight and breathable, which means you won't feel weighed down or stifled when wearing a bodycon dress made from this material. It's perfect for events where you'll be moving around a lot or dancing all night long.
Lycra is an excellent choice for anyone looking for a comfortable, flattering bodycon dress that will hold up well over time.
Conclusion
To sum up, a bodycon dress is all about showcasing your curves and highlighting your figure. And to make sure you feel comfortable in it, choosing the right fabric for it is crucial. The materials we listed – polyester, spandex, nylon, cotton, rayon and Lycra – are some of the best options for creating a flattering look that you can wear with confidence.
Remember that not every fabric will work well for a bodycon dress. It's important to choose one that has enough stretch and support to keep everything in place without feeling too tight or uncomfortable. With these materials as your guide, you'll be able to find the perfect dress that flatters your shape while also providing comfort and style.
So go ahead and experiment with different fabrics until you find the one that works best for you. With so many great options available out there today, there's no reason why anyone should have trouble finding their perfect bodycon dress!