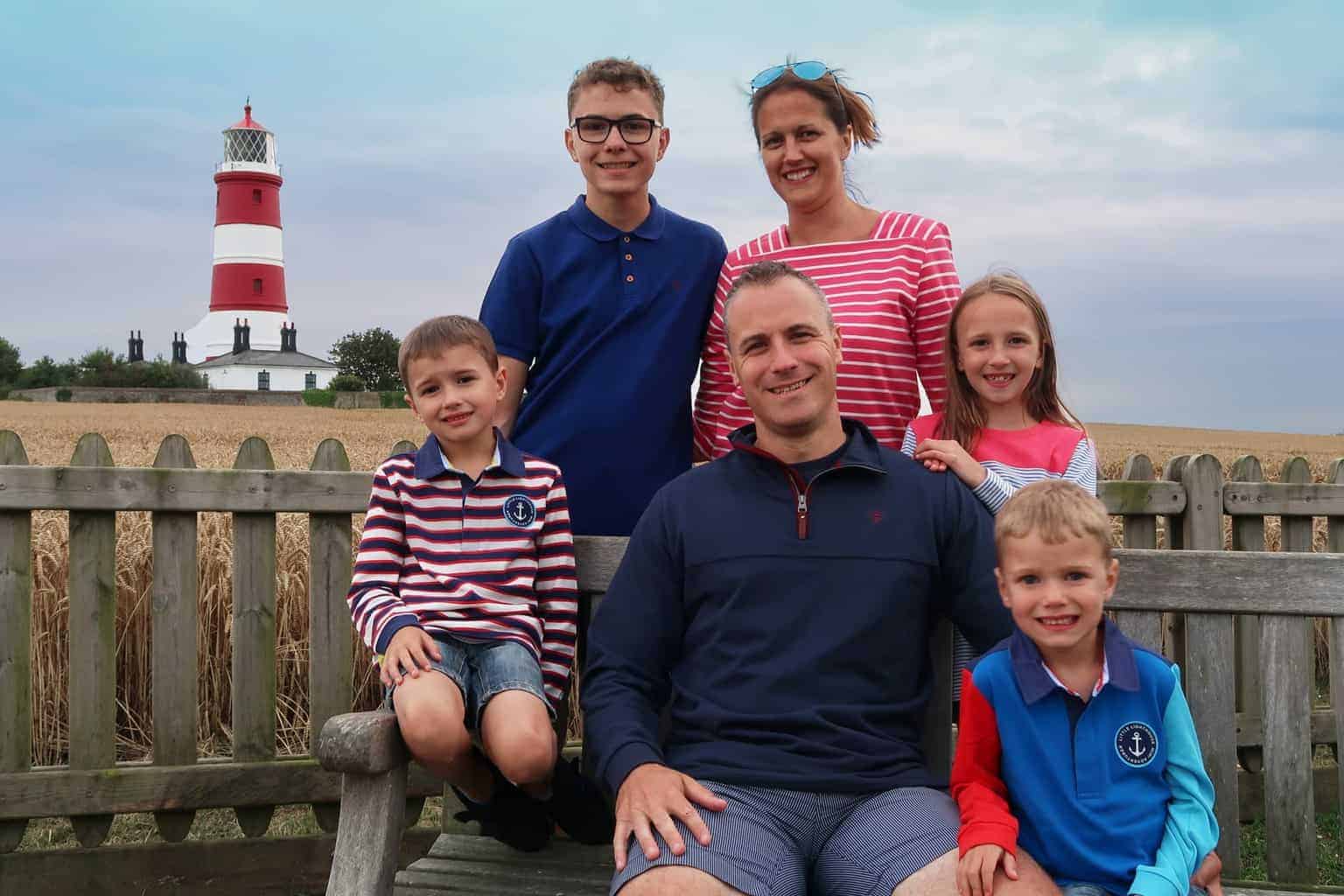 Lighthouse Clothing at Happisburgh Lighthouse plus GIVEAWAY!
Over the Summer, we were contacted by Lighthouse Clothing to see if I would be interested in reviewing a selection of their clothing and items for each of the family. It was a no-brainer; one look on their gorgeous website, and I knew that I would easily find something we all liked. The problem might be sticking to the budget and not wanting to order the entire collection.
About Lighthouse Clothing
Lighthouse Clothing is based in Belfast and born of the philosophy that our family can wholly recognise;
. . . the most memorable moments in life are often the simplest ones!
In a blog post a very long time ago, I said that of all the toys the children have spilling from the shelves in our playroom, the ones they get the most fun from are the simplest, the wooden building blocks, the Lego or even just the pens and pencils. This carried through to life; we have lovely days out when we visit theme parks and the like. Still, on a recent camping trip, the children asked: "today, can we just do nothing, perhaps just go to the park or the beach" because they are happiest outside with their own imagination and the world as their springboard.
With the right clothing, you can do whatever you want to do, go wherever you want to go, and that's what Lighthouse Clothing is designed for, to explore and to embrace the outdoors – whilst looking stylish and feeling comfortable at the same time.
Lighthouse at Happisburgh Lighthouse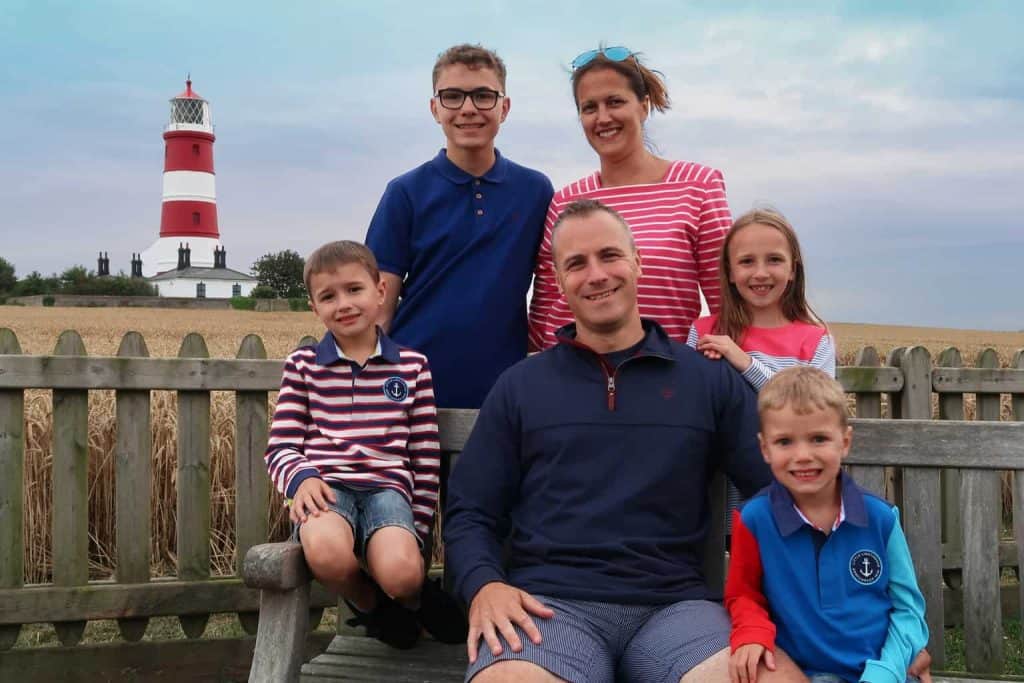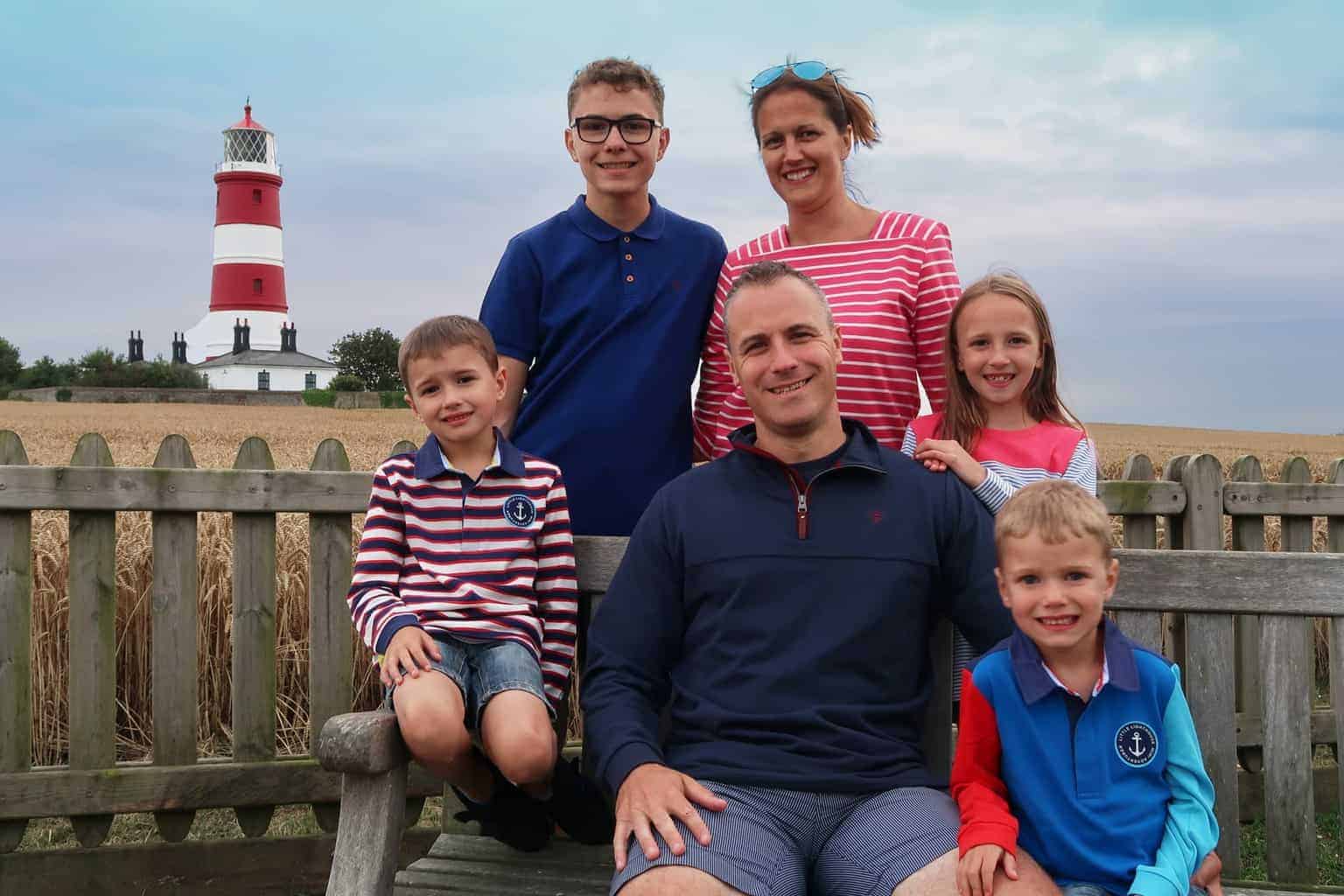 Ok, so it might seem a bit cliche to do a photoshoot at a Lighthouse for a brand of the same name, but since we are camping just down the road, it seemed daft to ignore it. We visited Happisburgh Lighthouse in Norfolk towards the end of the day when we figured there would be fewer people around to wonder what our strange family were doing with several cameras and a tripod. There is a lovely play area next to the car park at Happisburgh, or you can take a walk down to the beach, the children on this occasion chose the play area.
Boyswear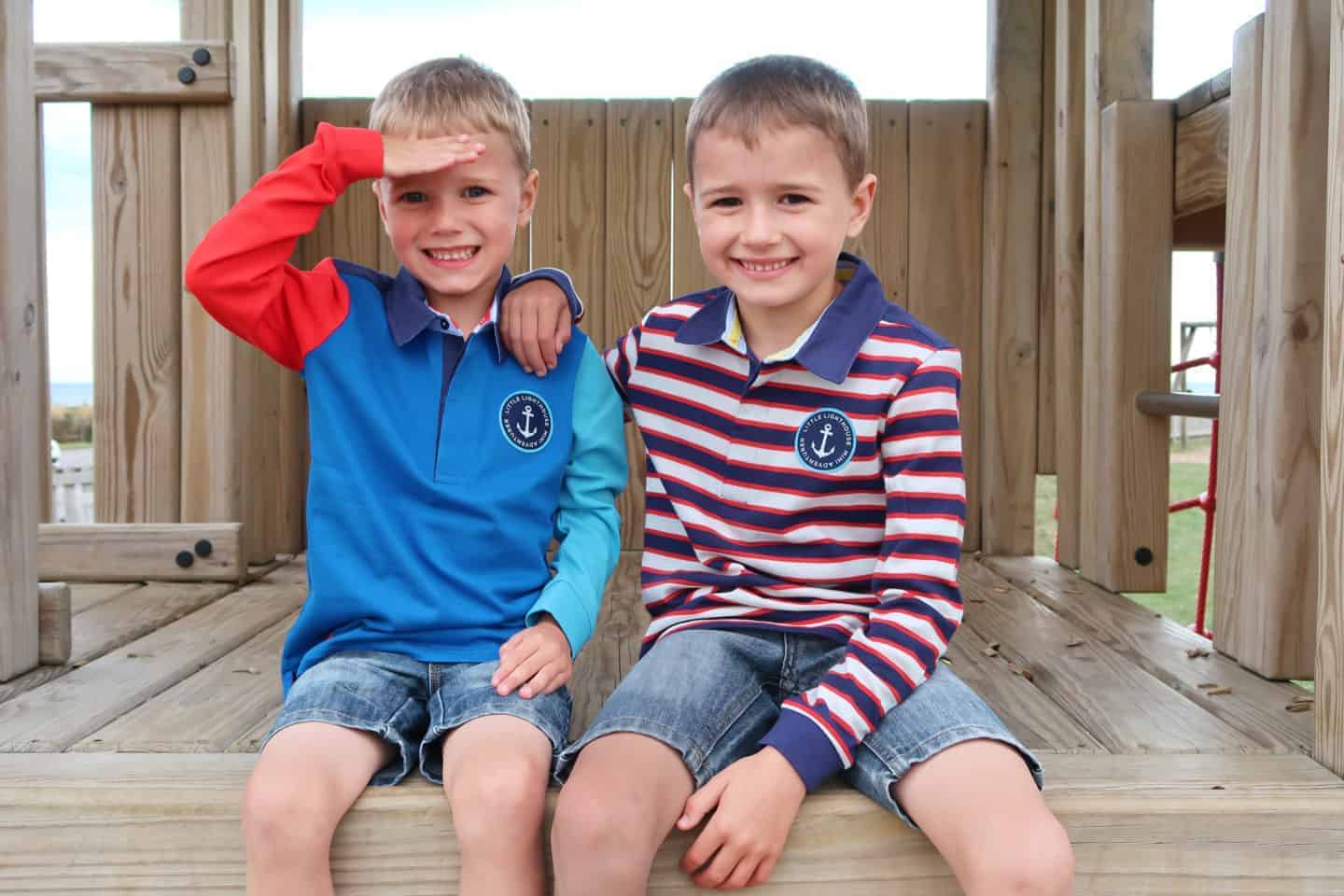 Our boys have always looked lovely in rugby style shirts, and thankfully they love to wear them. We looked through the website together, and the boys chose these shirts; I love the stripe of Ollie's Alfie Rugby Shirt in Eclipse Stripe. He said he loves it because it feels soft to wear and doesn't have any 'scratchy bits', and he loves the stripes because it looks fun. Albie didn't surprise me at all when he chose the Ocean Blue Alfie Rugby Shirt; it's bright and vibrant, just like his personality. I love it because I can see them both at a distance – a prerequisite for a day out with these speedy boys!
Little Ladies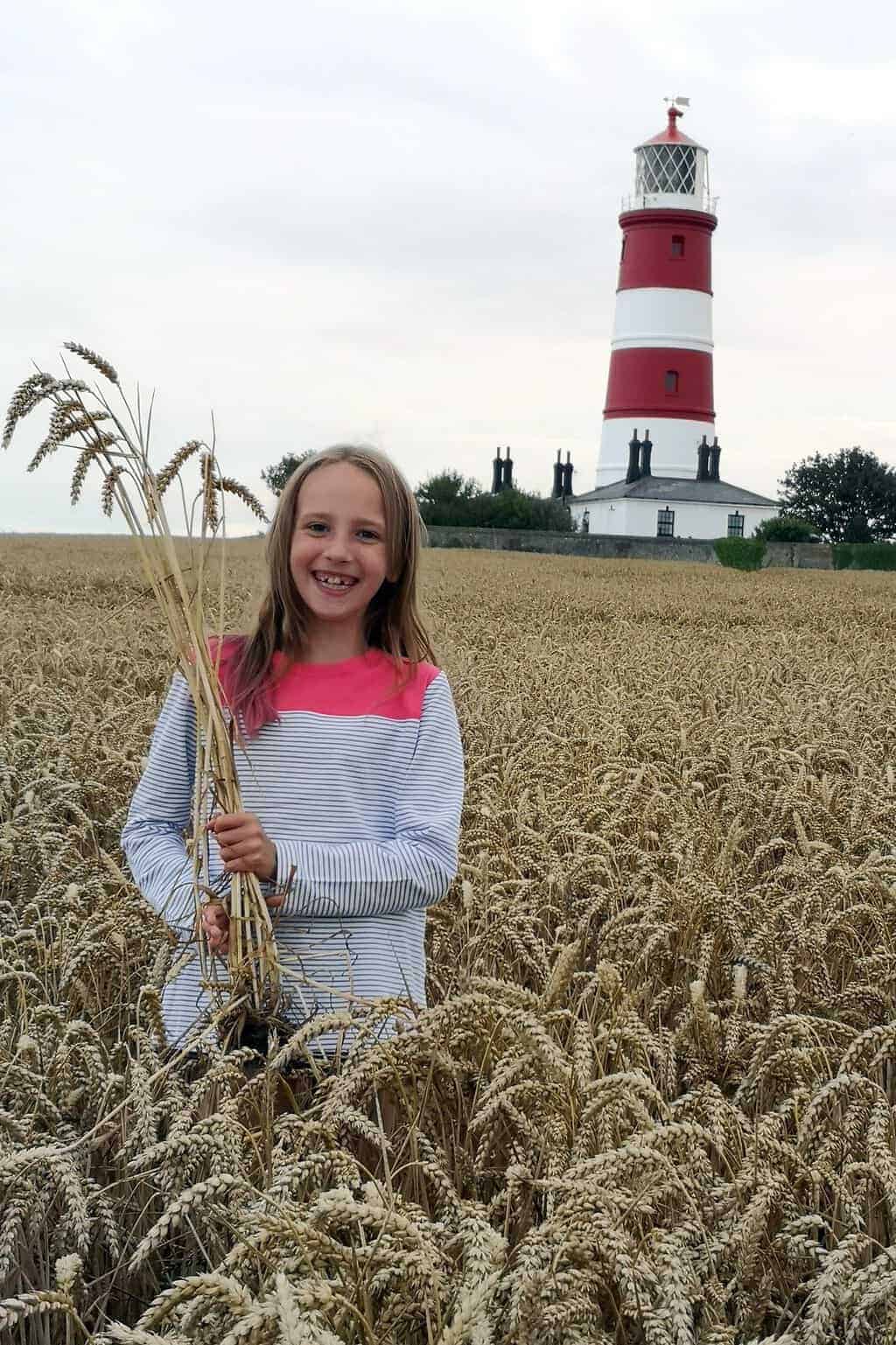 Over the past year, I have begun to notice that Lillie has begun to mirror my style; she will often look to see what I am wearing and then look to her wardrobe and choose items similar to mine adds her own twist. She wasn't with me when I was choosing from the site, but I saw the Daisy Top in Parma Violet Stripe and instinctively felt that she would love it. I was right, and the first thing she said was, "oh, it's just like yours, Mummy". She has worn this top so much over the Summer with shorts, skirts and dungarees, and it has washed and worn perfectly.
Menswear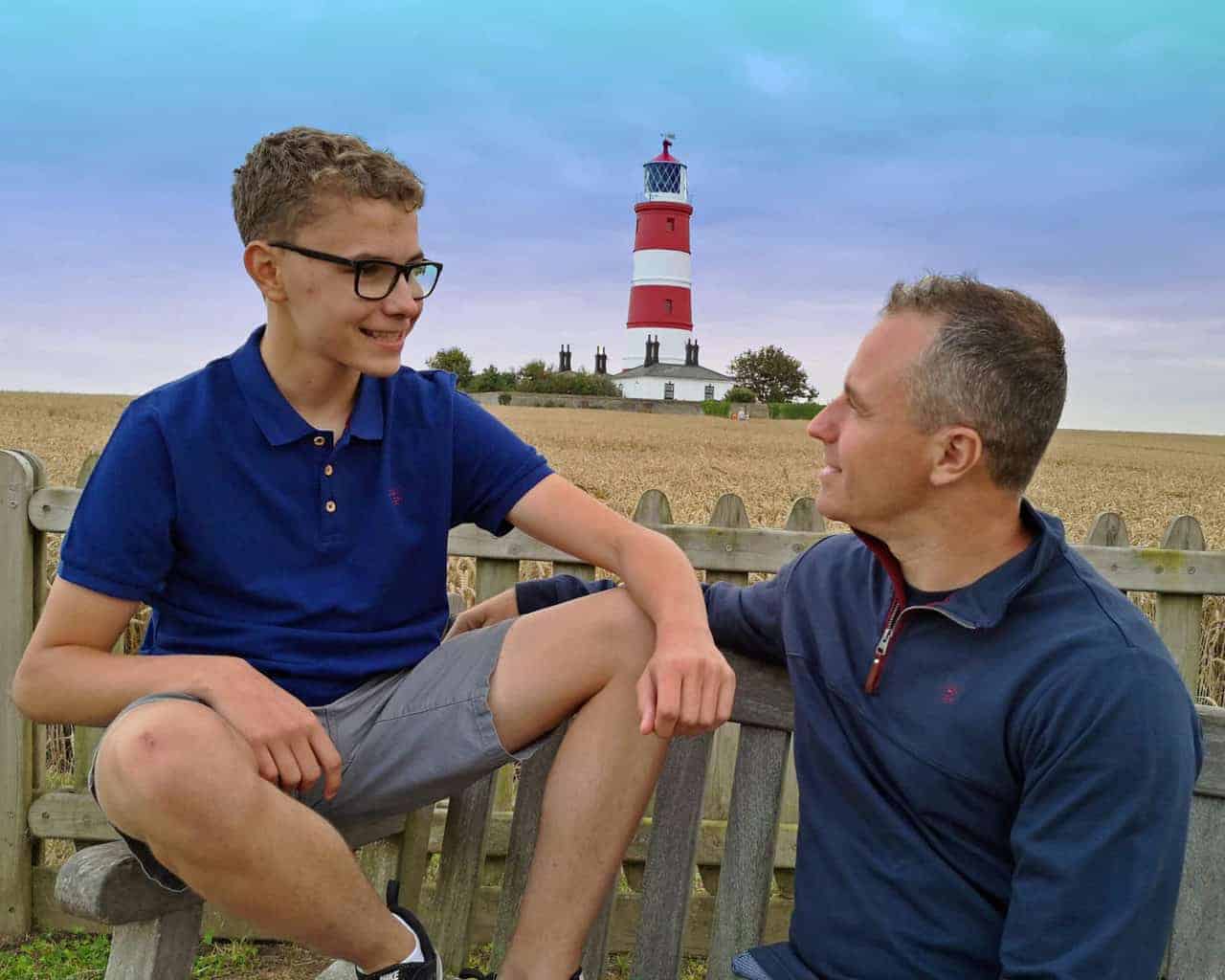 It feels wrong to be talking about menswear with Will in the picture, but he is nearly 17 and now wears men's size small – scary times! Will is wearing the Pier Polo Shirt in indigo blue and looks super smart in it too. Will particularly liked the wooden button detail.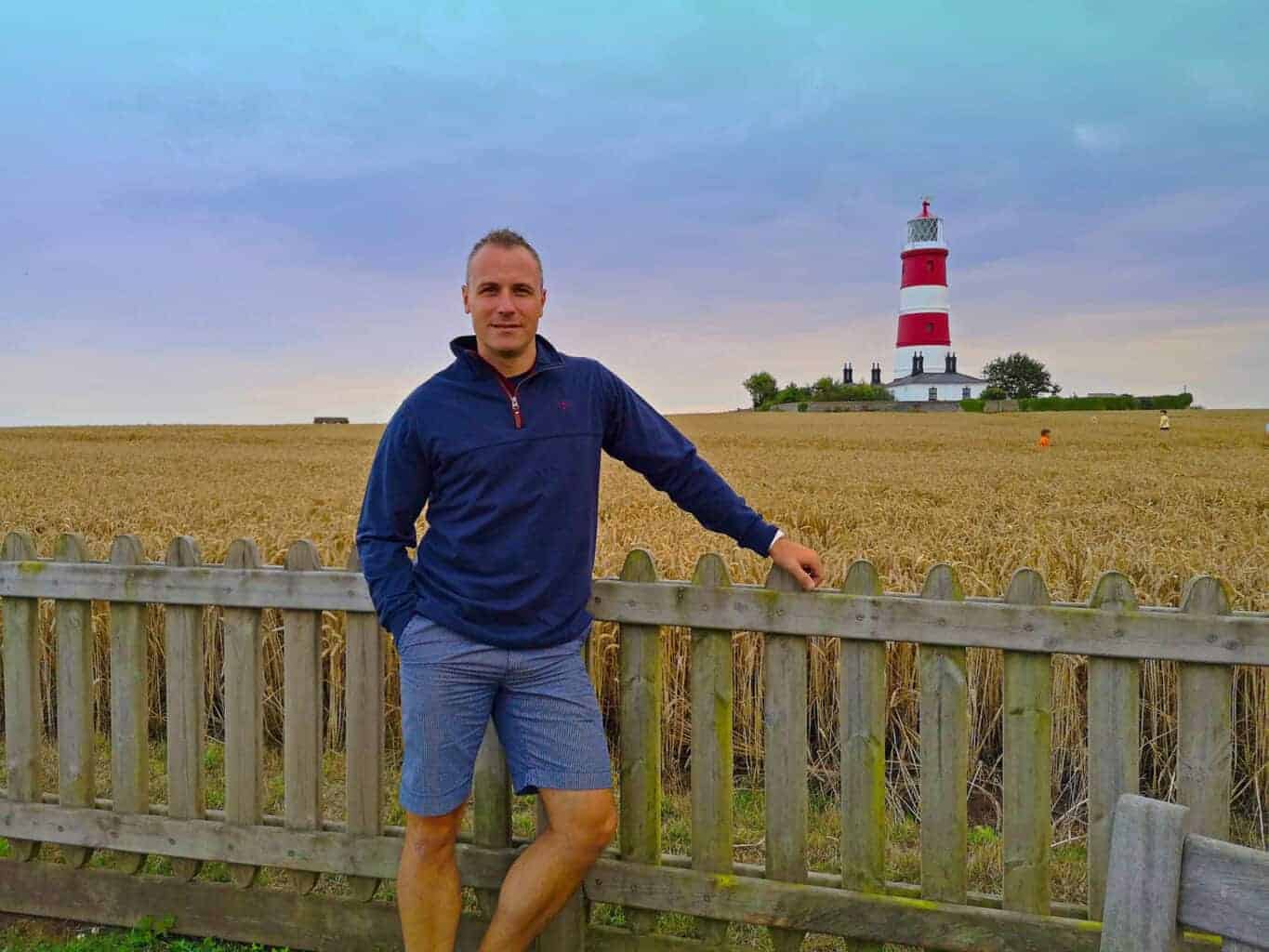 Simon is wearing the Seafarer Sweater in Navy Solid. This is very much his style of clothing, and it suits him and his lifestyle. Simon is a sporty guy but prefers to dress smartly in light layers.
Womenswear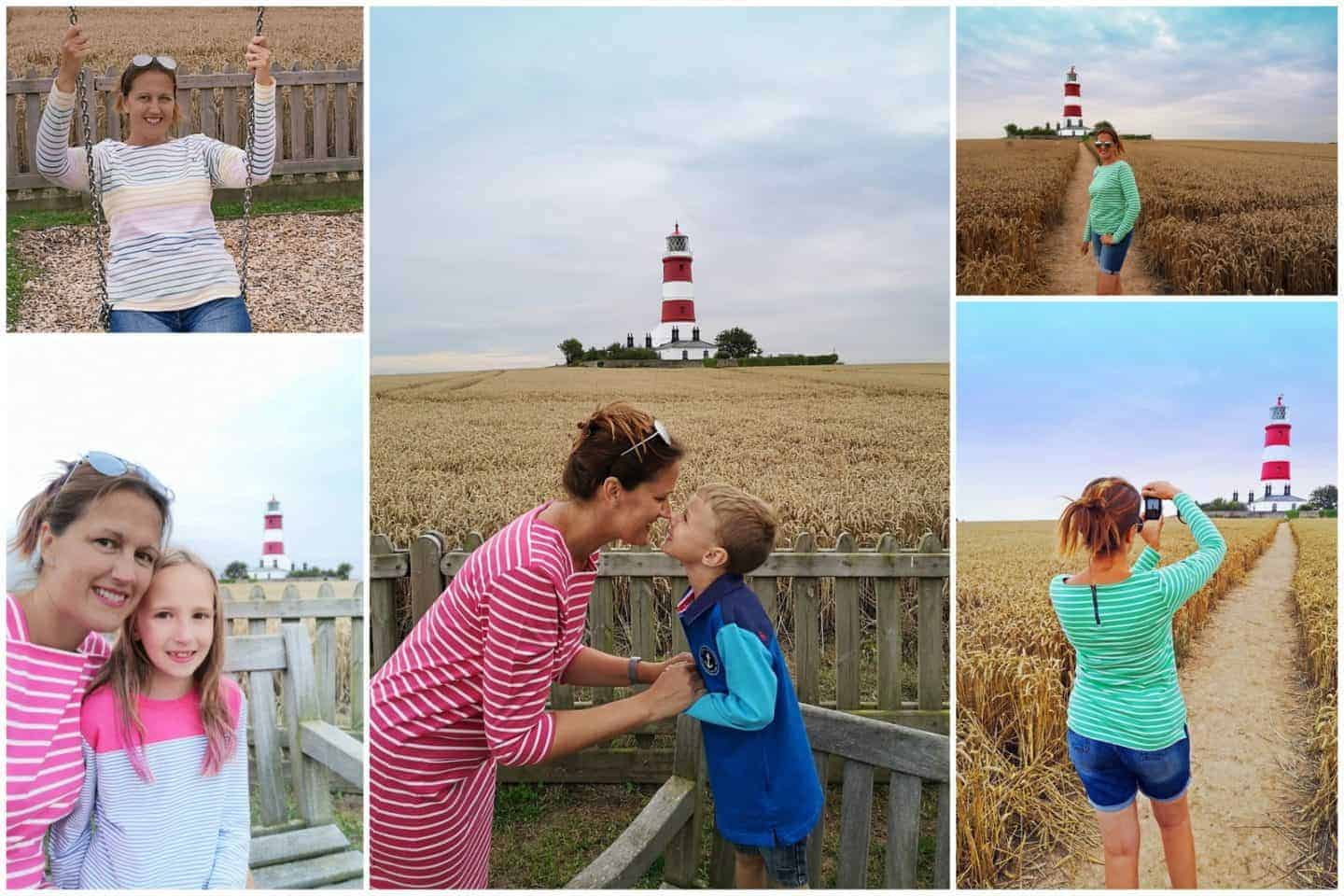 This was pretty much my Summer wardrobe for our camping trips. The weather was hit and miss, so shorts and a long sleeve tee worked perfectly for our outdoor lifestyle. I chose the Causeway Breton Top in Pistachio Stripe and Multistripe. I love the zip detail on the back of the neck because it adds a bit of interest, and for someone who has long arms, I loved that the sleeves came all the way down to my wrists. The Annabelle Dress is another big win for me. After my personal styling session earlier this year, I was told to wear more tunic style dresses as they flatter my shape and are easy to wear because you can dress them up or down. This is such a comfortable dress and has granted me many compliments from friends and strangers.
Outerwear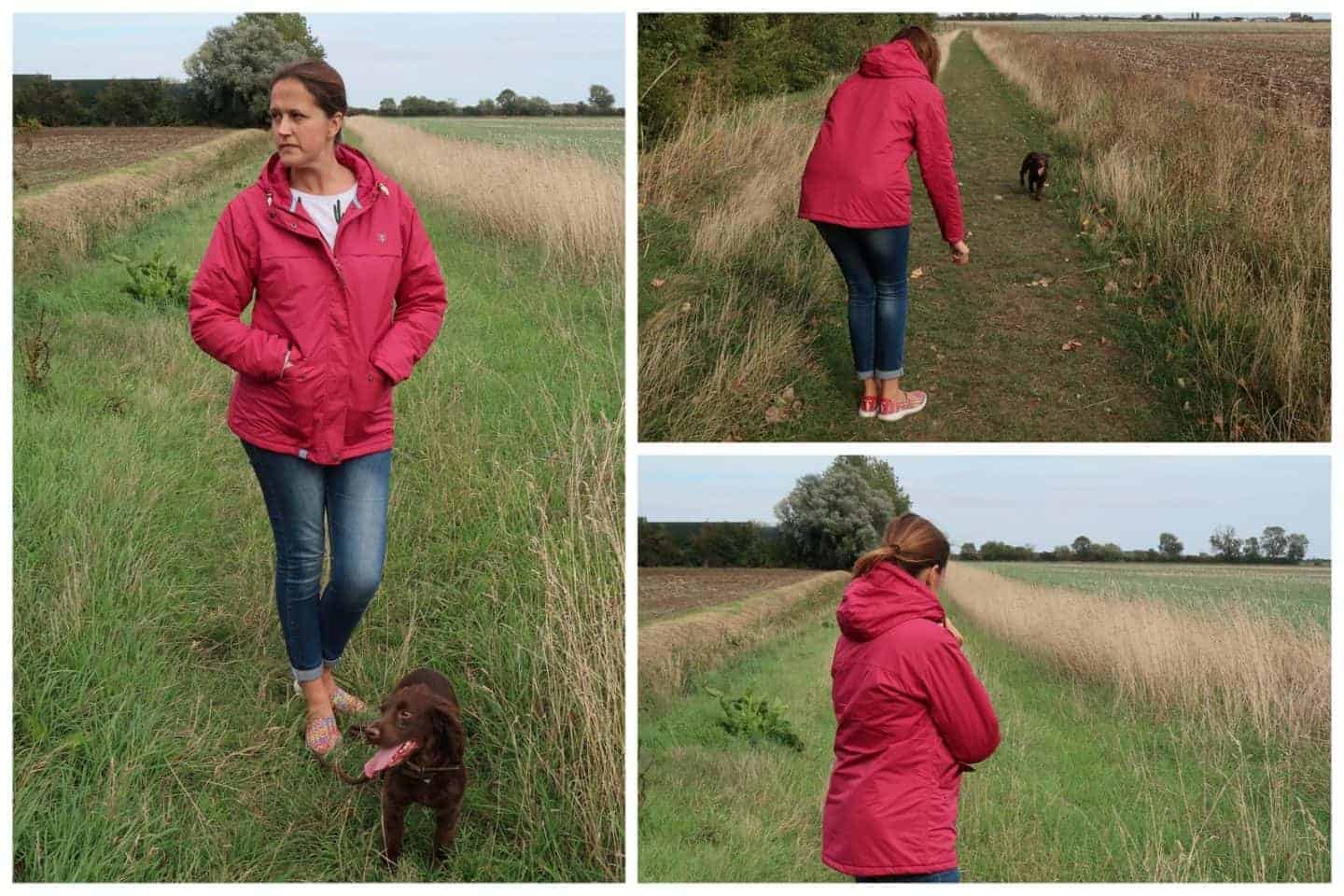 The outerwear at Lighthouse Clothing is designed to see you through your day without having to worry about getting cold and wet. You'll look just as good walking the kids to school, exercising the dog or letting off steam at the beach. They have a dedicated team of designers who test and develop their fabrics to ensure they meet your every need and bank balance. I am currently coveting the NEW IN Harper Coat in Urban Grey. I was lucky enough to grab one of the remaining Beaufort Jackets in Bramble before they sold out; it has been perfect for walking Bramble across the fields or standing on the sideline watching Ollie play football (now I know why footy Mums say 'get a good coat').
Win £100 to spend at Lighthouse Clothing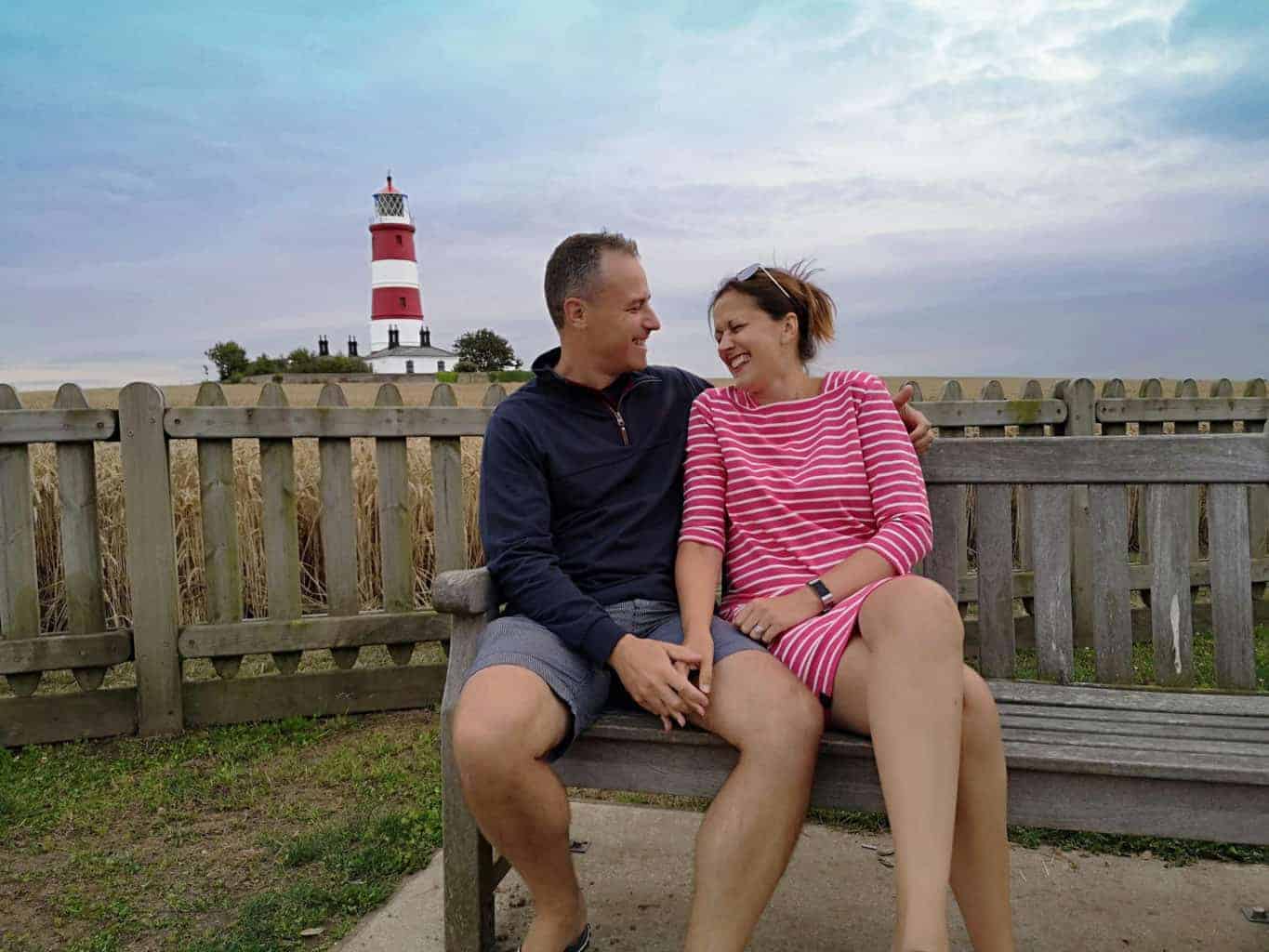 The generous people at Lighthouse Clothing are now giving you the chance to get your hands on £100 to spend at Lighthouse Clothing. All you have to do to enter is complete the Gleam entry form below.