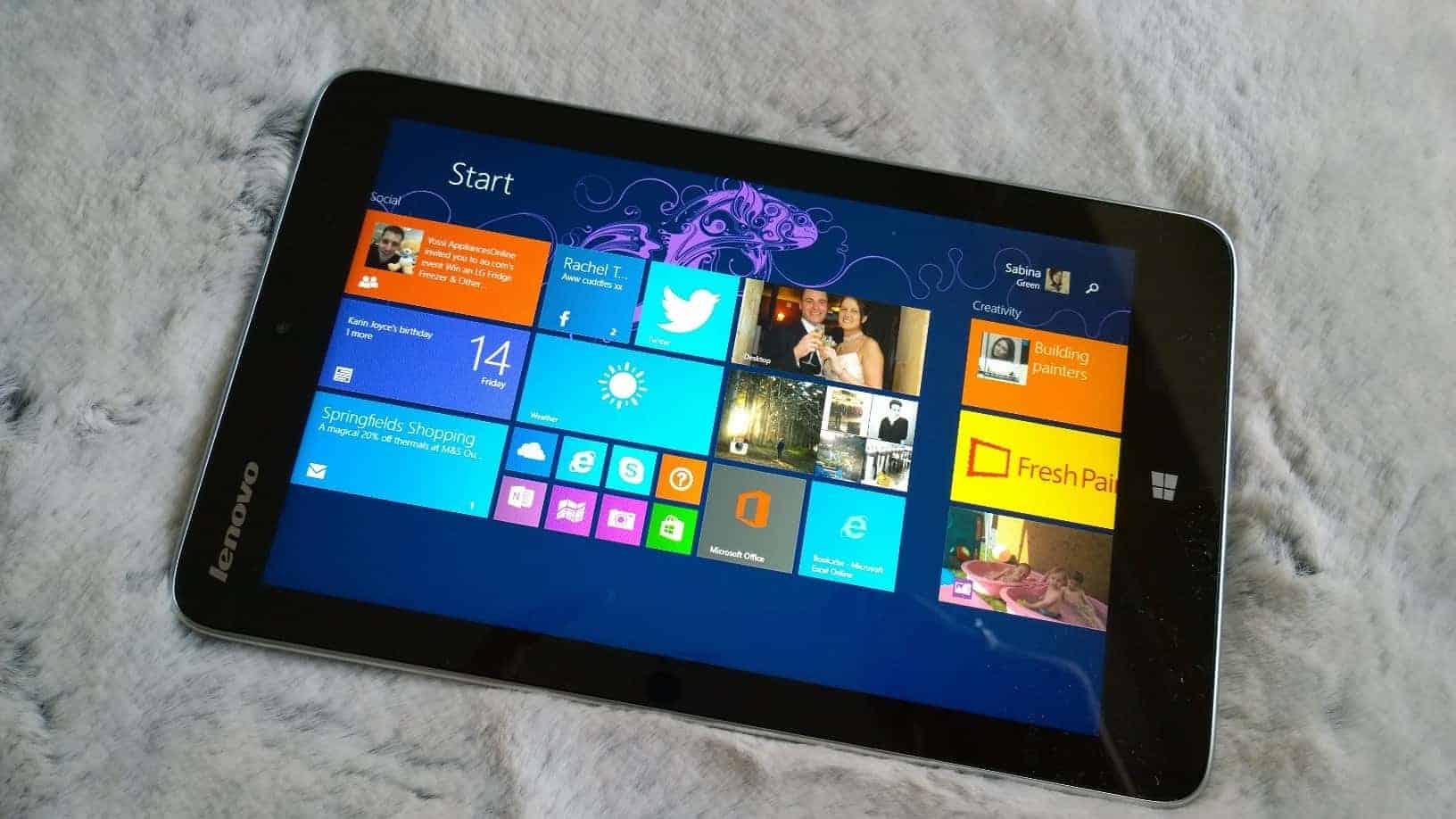 We do love our tablet PC's in the Mummy Matters household. Personally I think they are a great starting point for the whole family from young to old because of their ease of access and handy size.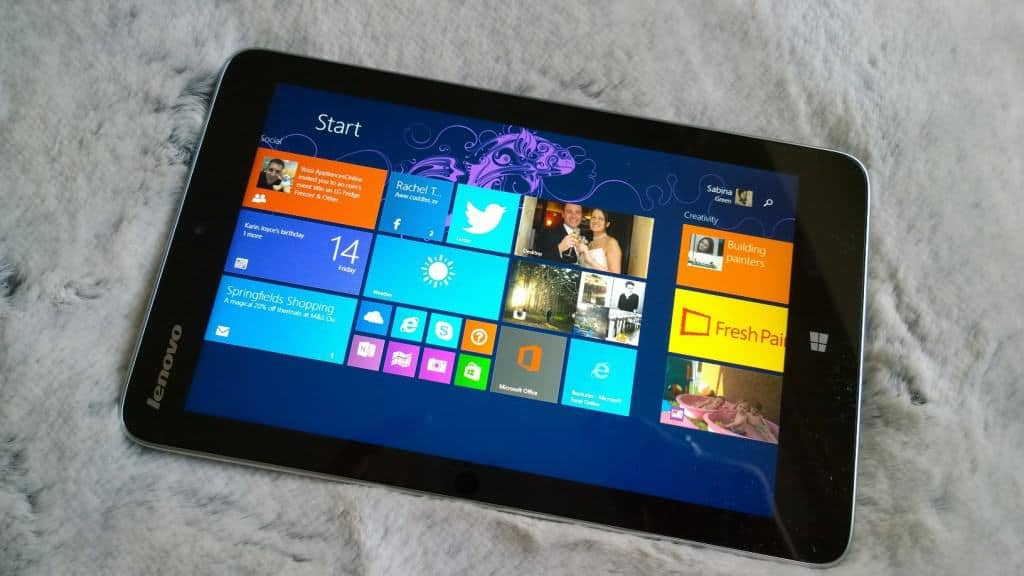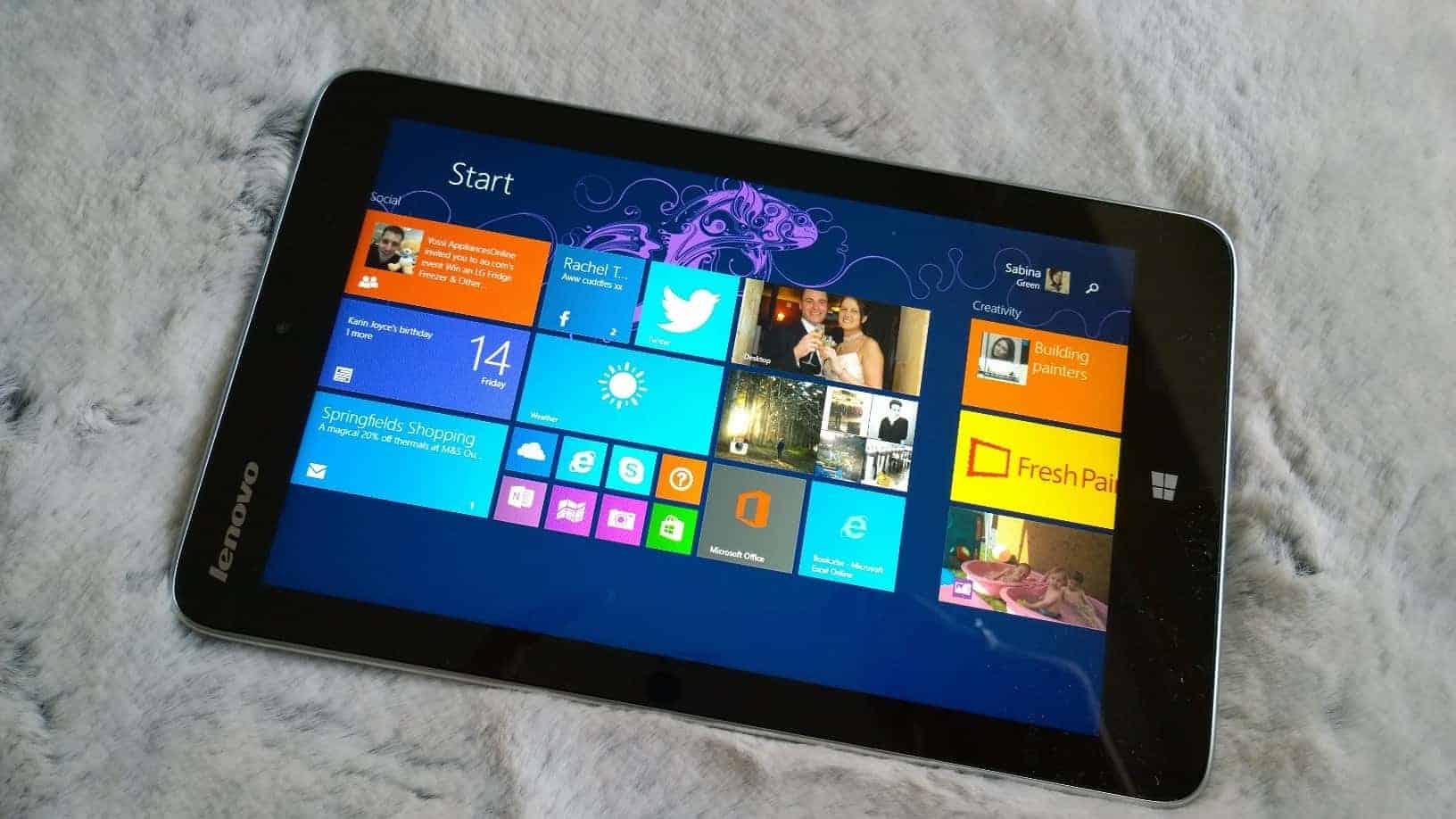 My new best friend is the Lenovo Miix2 which runs Windows 8.1. I know there are mixed feelings around Windows 8 but I guess it's a bit like Marmite, you either love it or you hate it and I for one love it. Running a Windows 8 Phone, a Windows 8 PC, Windows 8 Laptop, Windows 8 Surface AND the Lenovo Miix2 means that I can swap from one device to another and they will all be exactly the same set up (if I so choose) and I can carry on from where I left off. In the real world, I know that I am lucky to run the devices that I do but they each have a purpose;
my Nokia Lumia 1020 is my 'right arm' it barely leaves my side and keeps my life and that of my family running smoothly
the PC is ancient in PC terms, we bought it when Little Bean was 6 months old so that I would be able to work from home and look after her instead of returning to work. At the time I think it was running Windows Vista but I have since upgraded it to Windows 8 to suit my needs. The PC is the 'family PC' so the Beans can sit down in a quite room away from the hustle and bustle of the rest of our family to do their homework.
my laptop is my main work device. It means that I can work wherever in the house suits my needs the best.
my Surface is my go anywhere device. Whenever I am away from home my Surface comes with me, with it's back-lit soft touch keyboard it's just like having a small laptop by my side AND I can work in the dark if I need to. Eventually I would like to swap my Surface and Laptop for a Surface Pro so that I have only the one device instead of two but I need to save up some pennies first (as I'm pretty sure Hubby will steal my Surface if I upgrade).
my Lenovo Miix2 is my little piece of luxury just for me.
At just 8 inches the Lenovo Miix2 is perfect for holding in my hand so it has become my 'leisure' tablet. I don't allow myself to use it for 'work related' stuff as I felt I needed that cut off to have some 'me' time. I use my Lenovo to read books, magazines, catch up on the news, listen to music, play games, chat to friends on Facebook and through my social channels, catch up on TV or watch a movie. It has a great little camera on it which I love. The screen resolution is brilliant too, very clear and totally responsive.
I have heard people complaining that they don't feel there is enough choice for Apps on Windows devices but I get along just fine. Obviously I'm not a complete tech geek so I perhaps don't have the same needs for Apps as others. My initial complaint was the lack of Instagram but this is now available in Beta form. I didn't like that either and have since discovered 6tag which works perfectly.
Since I only use my Lenovo as a leisure tablet I find the battery life suits me just fine, I perhaps only charge it once or twice a week and whilst I might not be the biggest tech expert out there from a real persons point of view, I am very happy with the Lenovo Miix2. I have had many other cheaper versions of tablets which really don't cut the mustard. I have had an iPad2 since they first came out and apart from the App choices I think this performs just as good as the iPad.
RRP £269.99 currently available on Amazon for £184.06
(prices correct at time of publication)
DISCLAIMER: I was gifted the Lenovo Miix2 as a member of the Microsoft Loop. I was under no obligation to review the item, I have chosen to of my own free will. All words, images and opinions are my own and may not be copied without my opinion.