Leather Craft Kits by Artisans
Disclaimer: The Leather Crafts Kits were sent free of charge in exchange for our honest opinion.
As I grew up, I always remembered the craft kits that my Mum would buy for my birthdays. Crafts have always been a way for me to relax because, at that moment when you are engrossed in crafting, the rest of the world slows down and fades into the background, taking all the stresses and strains with it.
Artisans Leathercraft Kits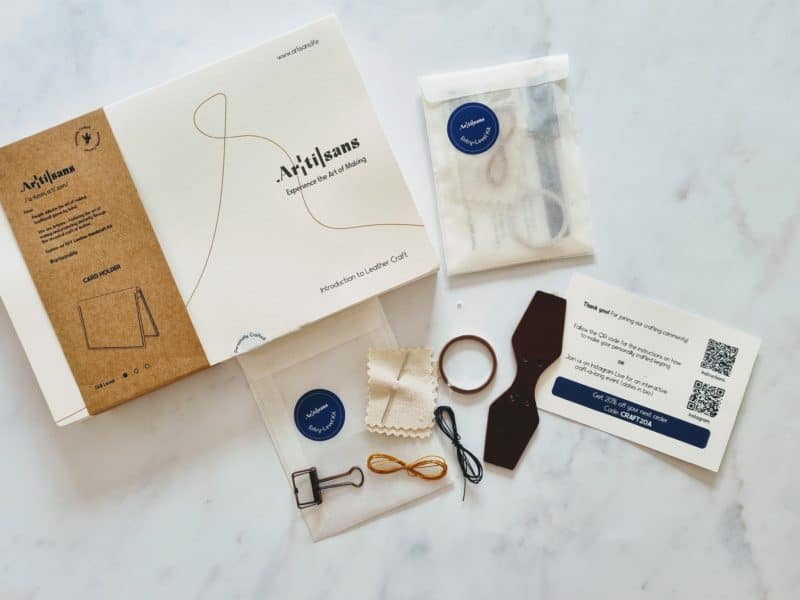 Artisans is a creative team of leather artisans from a small lab in the heart of East London where all their beautiful products are designed and made.
The team at Artisans creating leather products that can easily be made at home and used in everyday life without specialist tools and equipment.
Leather Keyring Kit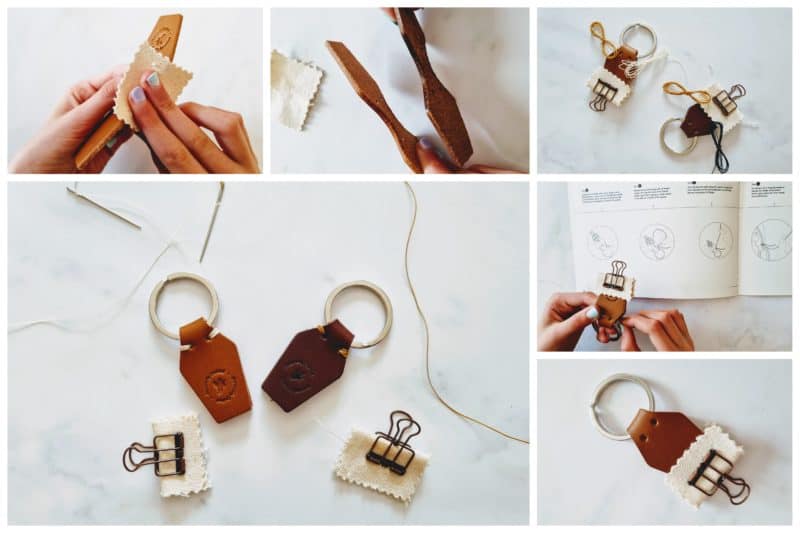 When I first spoke with the Artisans team I told them about a leather keyring that Lillie created for me years ago that I still use today. Plastic and metal keyrings have come and gone over the years because they have become tattered or broken, but my leather keyring looks better each year, and I still love it as much today as I did the day she made it.
They loved how much this keyring meant to me, so they sent two Leather Keyring Kits so that Lillie and I could create new keyrings together. We had so much fun sitting together when she had to be at home self-isolating from school creating our keyrings, and it was easier than you might think.
What's in the kit?
Pre-Cut Italian Vegetable Tanned Cowhide
1 Binder Clips
2 Colour Options of Handmade Waxed Thread
1 Leather Stitching Needles
2 Canvas Cloths
1 Silver Keyring Loop
Instruction booklet
The kits are available in three colourways; tan, dark brown or black leather, and can be personalised before dispatch with your choice of text in no colour, gold or silver embossing.
The instruction booklet details exactly how to create your leather keyring with step by step pictures and written instructions, making it easy to understand no matter your learning style.
Leather Cardholder Kit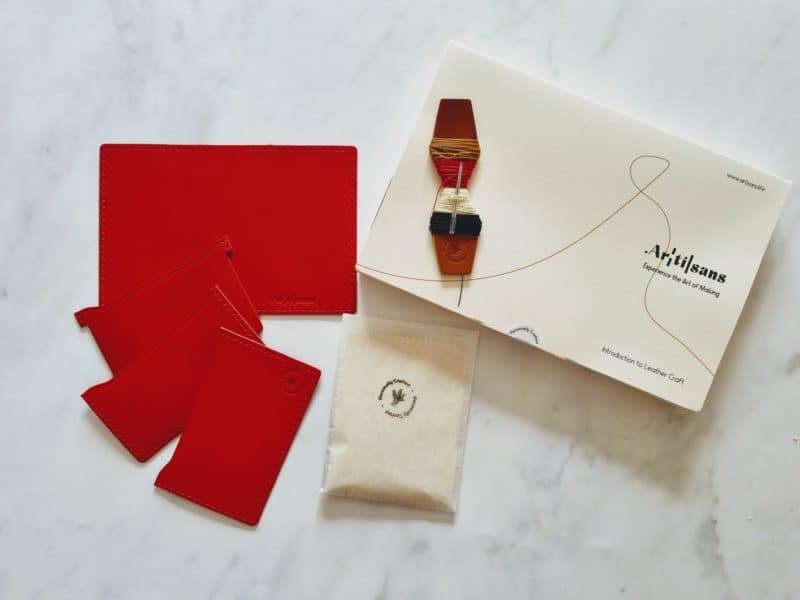 The leather cardholder kit is available in tan, ivory or red and contains everything you need to create a stunning leather cardholder. Whether you are someone who enjoys the opportunity to craft so that you can gift the finished product to someone special, or you want to craft something of beauty for yourself, the cardholder is something that can be used and admired every day.
Kit contains
Pre-Cut Italian Vegetable Tanned Cowhide
2 Binder Clips
4 Colour Options of Handmade Waxed Thread
2 Leather Stitching Needles
3 Canvas Cloths
1 Silver Keyring Loop
An Illustrated Learner Guide Booklet
Surprise project in each kit
Like the keyring, the cardholder can be personalised before dispatch with text up to 7 characters perfect for short names or initials in no colour, gold or silver embossing.
Once completed the kit will hold 6 or more bank cards, business cards or notes.
What we thought to our Artisans kits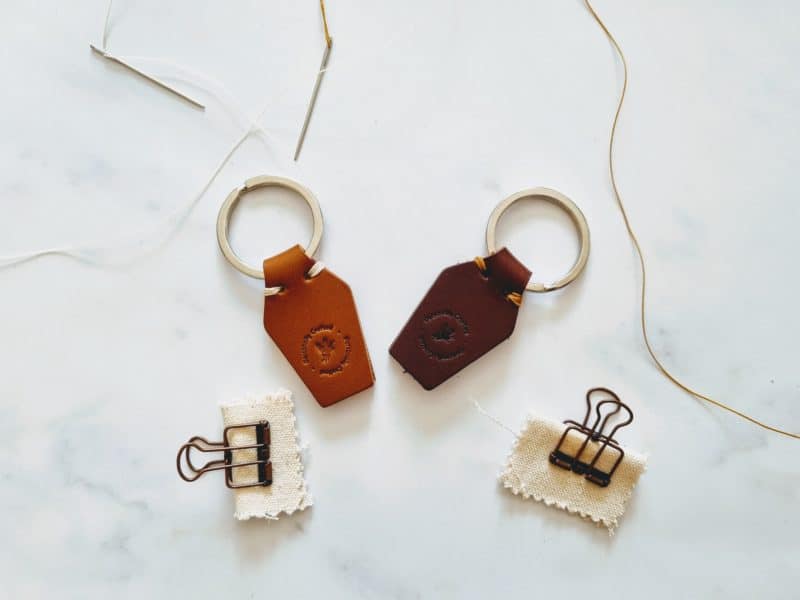 Lillie and I found the kits easy to understand and fun to do. The keyring probably took 30 minutes to an hour to complete and have become a prized possession as we have matching keyrings. I have ordered leather stamping tools so that we can personalise our keyrings with our own embossing.
More about Ar:ti|sans
Artisans host events and workshops to engage more people from all backgrounds in DIY and leathercraft. They do this because they believe that Education is Self-awareness, Exploration and D.I.Y (Do It Yourself).
I still remember how much pride I felt as a child when I completed a craft project, and it is something that has always stuck with me, so I completely understand their ethos and approach to helping others feel this way.
Artisans are keen to promote the benefits of crafting since working with your hands helps reduce stress and anxiety and improve long-term brain functioning. Their goal is to share the art of making with 1 billion people worldwide by 2030. You can follow them on Instagram to join their cause and help spread the art.