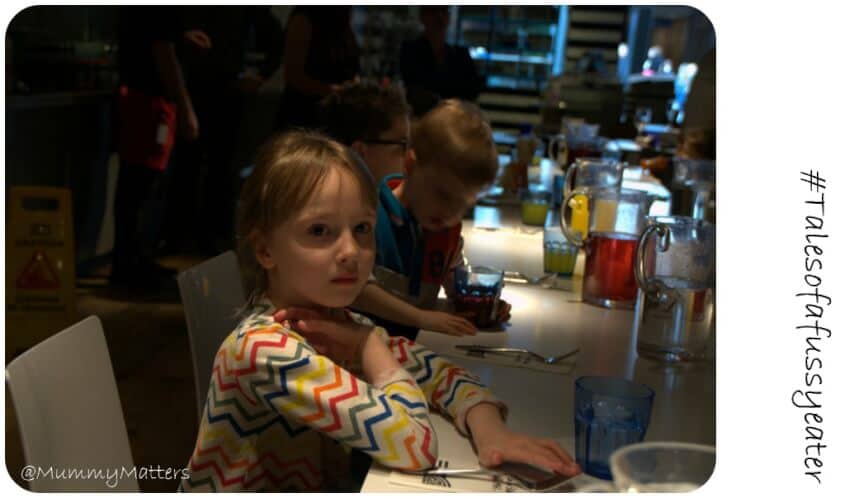 Kindly keep your opinions to yourself #Talesofafussyeater
Our issues with Little Bean's difficult eating have been well reported here on Mummy Matters and friends who know me in the 'real' world know all-too-well the troubles that we have had with her.
I know that people who do not know me or Little Bean will not know of our issues but I do get sick to the back teeth of people telling me "you should just cook her a meal and tell her that's what she is eating". It gets my back up like you wouldn't believe because, honestly, if only it were that cut and dried.
Hubby and I class Beanie Boy and Jelly Bean as 'picky eaters'. They WILL eat when they are in the right mood but if they are feeling awkward then their stubborn side comes out and there isn't a cat in hell's chance of getting them to eat what has been placed before them.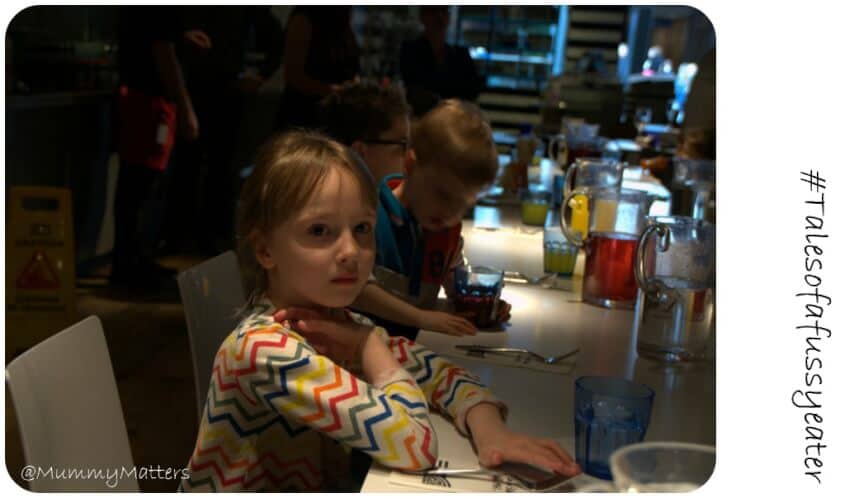 Little Bean, however, is a completely different kettle of fish. If I were to tell her that the only food she was going to get that day was a meal of my choosing then she would shake with the fear of trying this food. If I told her about it in the morning before taking her to school, she would worry about it all day long because she isn't fussy, she has a fear of trying new foods and her issues are very much to do with textures of food. She likes crunchy, almost dry foods. She doesn't like sloppy, grainy foods. Little Bean has had this relationship with food since I began weaning her onto solids at 6 months old. She didn't 'accept' stage one foods until she was 10 months old. She tells us herself that she 'wants' to eat better food, she 'wants' to try new foods but she is just too frightened to do it. The fear of trying new food is very real for her, the look on her face when presented with certain foods is rather like we have placed a plate of live mealworms or spiders in front of her and told her to eat them.
I am so tired of people telling me "I blame the parents" or "you've made a rod for your own back" because do you know what, I haven't done anything different at all with the boys to what I did with Little Bean and they WILL eat a range of healthy foods when they want to. Beanie Boy in particular can't get enough fruit, he loves the stuff. Jelly Bean will eat some vegetables and will eat plates of cooked chicken if he feels like it..
People can only talk from their own experiences of raising children, so unless they have been faced with a child who has this fear of food, please don't start offering up your opinions or dishing out your disgust because this isn't a choice for our children or ourselves. It's something that we have to live with every single day, it is something that causes upset amongst the family and makes mealtimes very stressful.
I have recently been having regular meetings with Little Bean's Headmaster because Hubby and I were worried about how little of her packed lunch she was eating. Packed lunches are particularly difficult for us because the only filling she likes in a sandwich is chocolate spread or peanut butter, both of which are banned at school because of nut allergies. She doesn't like butter, cheese, ham, jam or pretty much any other filling you can think of. She doesn't eat fruit or vegetables so that's the healthy meal options out of the window. We send her what we can but most days she will come home having eaten only one waffle or half a sandwich and a few crisps or a couple of plain cream crackers. When we ask her why, she says it's because she needs to get to this club or that club or because she wants to go out to play with her friends. Little Bean is an extremely slow eater, she has to chew her food over and over and over again until she feels able to swallow it. This means meals with her can easily take over an hour. Initially, the Headmaster kept on at Little Bean to finish her lunch or would have the daytime supervisors check her lunchbox when she had finished to see if she had eaten enough food. For two to three weeks this worked, she was eating the majority of her food but now that they have stopped checking, she has stopped eating. I mentioned it to her Headmaster again and he told me "it's a matter of choice for her, she can eat if she wants to but she obviously chooses not to". I spoke to a few parents of her classmates, the ones who do eat a healthy range of food and they said that their children also come home having hardly eaten any lunch because they are rushing to get out and play. I just don't understand why the school doesn't have a duty of care to ensure that these children are eating their lunches?
I have resigned myself to the fact that this is how things will be for us until, hopefully, Little Bean matures and feels strong enough to try new foods but in the meantime, if you happen to stumble across me, your support is welcome but negative opinions are not.