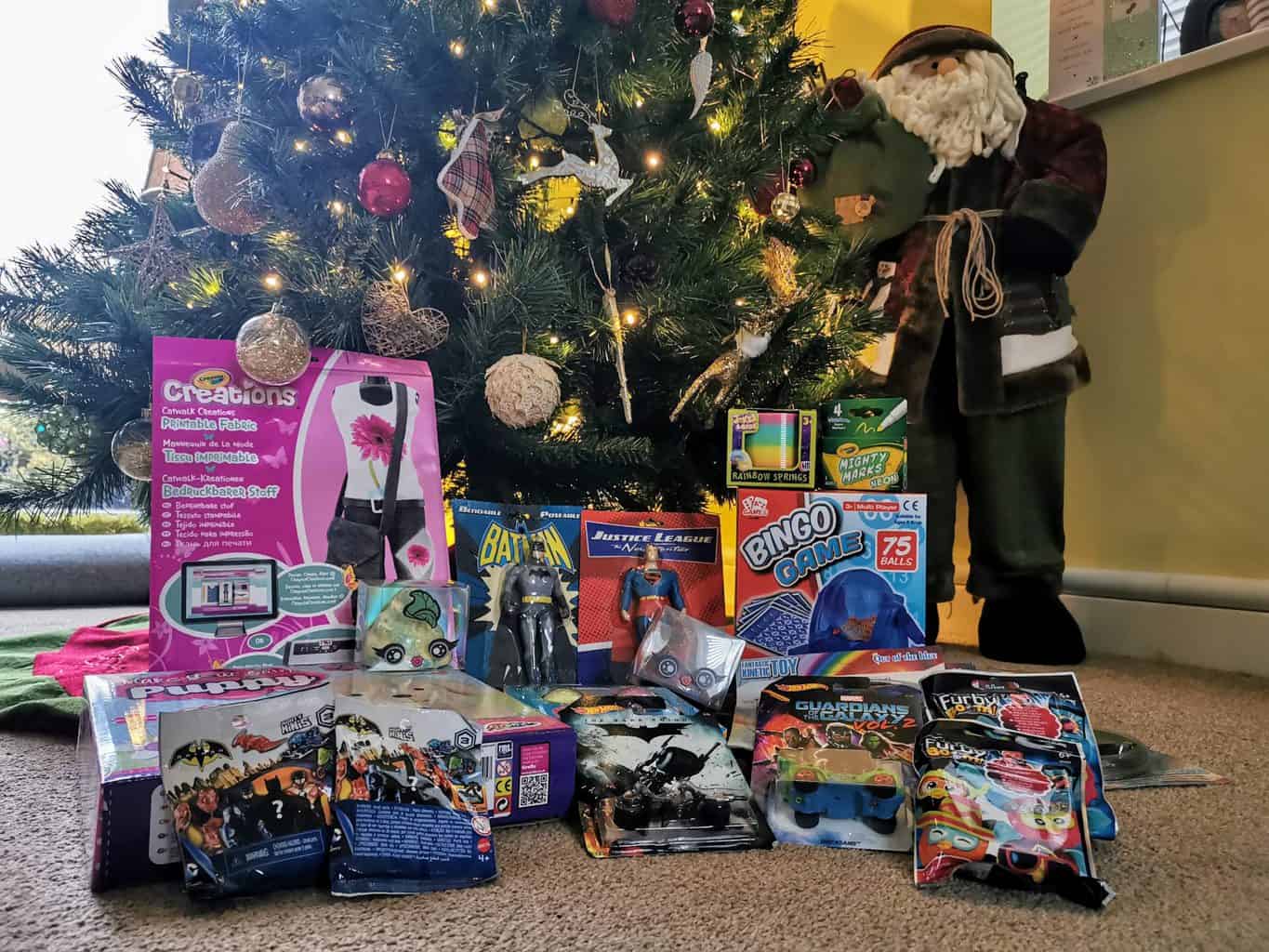 Kids Stocking Filler Ideas from PoundToy
DISCLOSURE: We were given £50 to spend at PoundToy on Kids Stocking Fillersto see what we could find.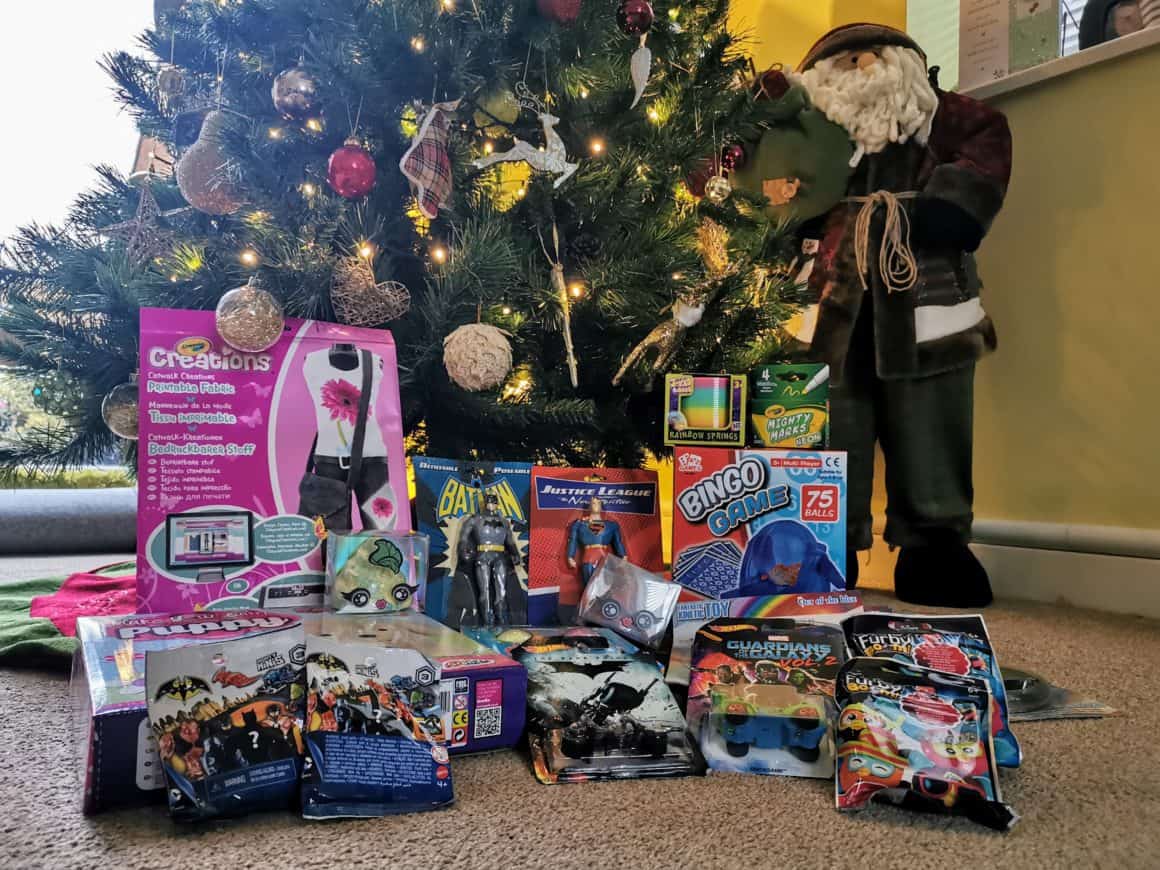 Our Christmas morning always begins with Christmas Stockings, the children excitedly tiptoe down the stairs to see whether Santa has been.  This is perhaps my most favourite part of the day, hearing them whisper to each other as they creep out of their bedrooms.  Lillie is always the first one up and will then wake her brothers.  After the whispers, we hear the gasps as they see their stockings bulging on the stairs, followed by the shrieks and thuds as a herd of baby elephants chase up to our bedroom declaring "he's been, he's been – it's Christmas Day!".
What goes in their Stockings?
We always put a selection of the children's favourite sweets and chocolates, maybe a few small blind bag toys if they are collecting any that year.  We also add novelty bath foam bottles or bath bombs, pens and pencils and perhaps a small toy or two.  Just enough to keep them entertained whilst we eat our breakfast and drink our coffee bleary-eyed!
Stocking Fillers from PoundToy
We first discovered PoundToy way back in the Easter holidays and was so thankful we did because it helped to keep them entertained and out of trouble.  PoundToy is the perfect online shop when looking for stocking fillers because their toys and gifts start from as little as £1 with some big brand names.
Crayola Mighty Marks – Neon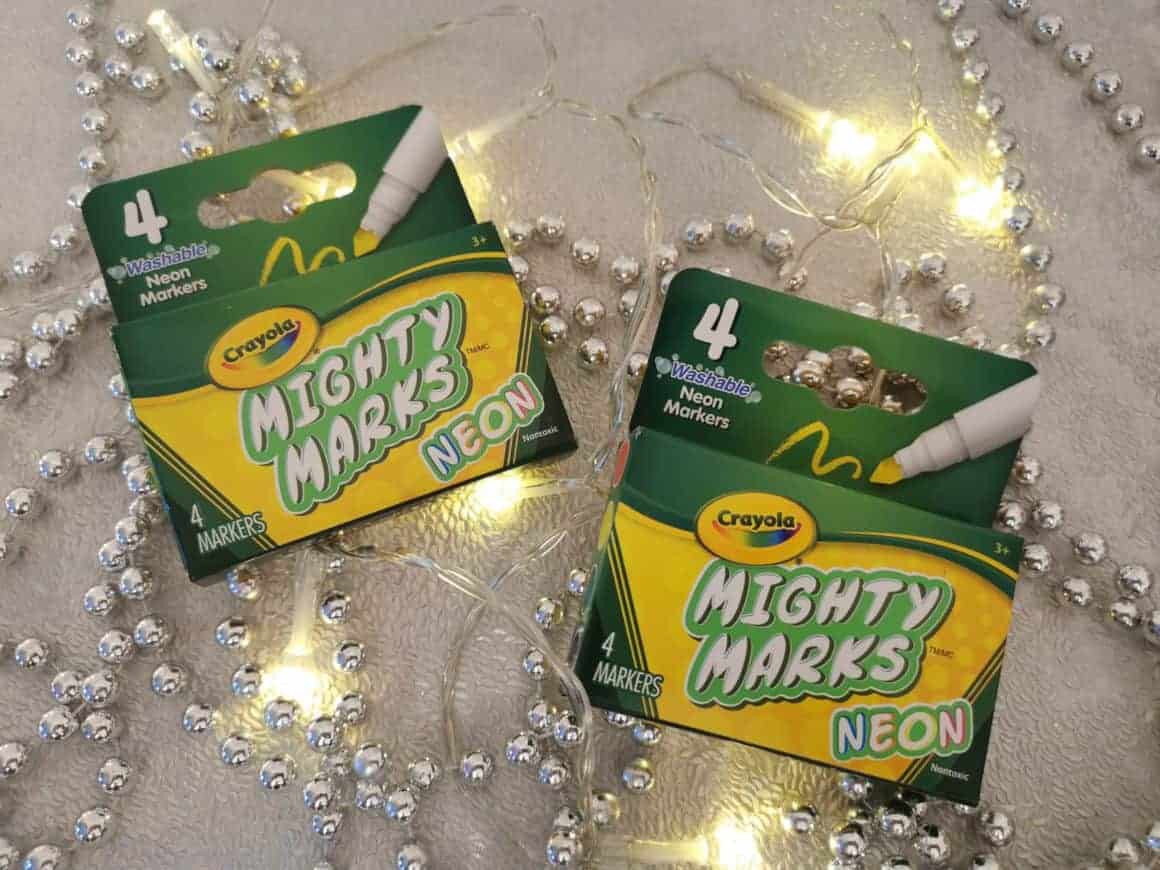 The Crayola Mighty Marks Neon Markers are great for endless hours of fun for any craft lovers! Draw and colour all day long with these awesome bright markers, coming up with you very own Crayola creations has never been so easy. The Mighty Marks Neon Markers include orange, green, blue and pink, perfect for fun at home or on the go. All the marker pens are washable, making playtime extra easy for parents to manage.
Kinetic Flow Rings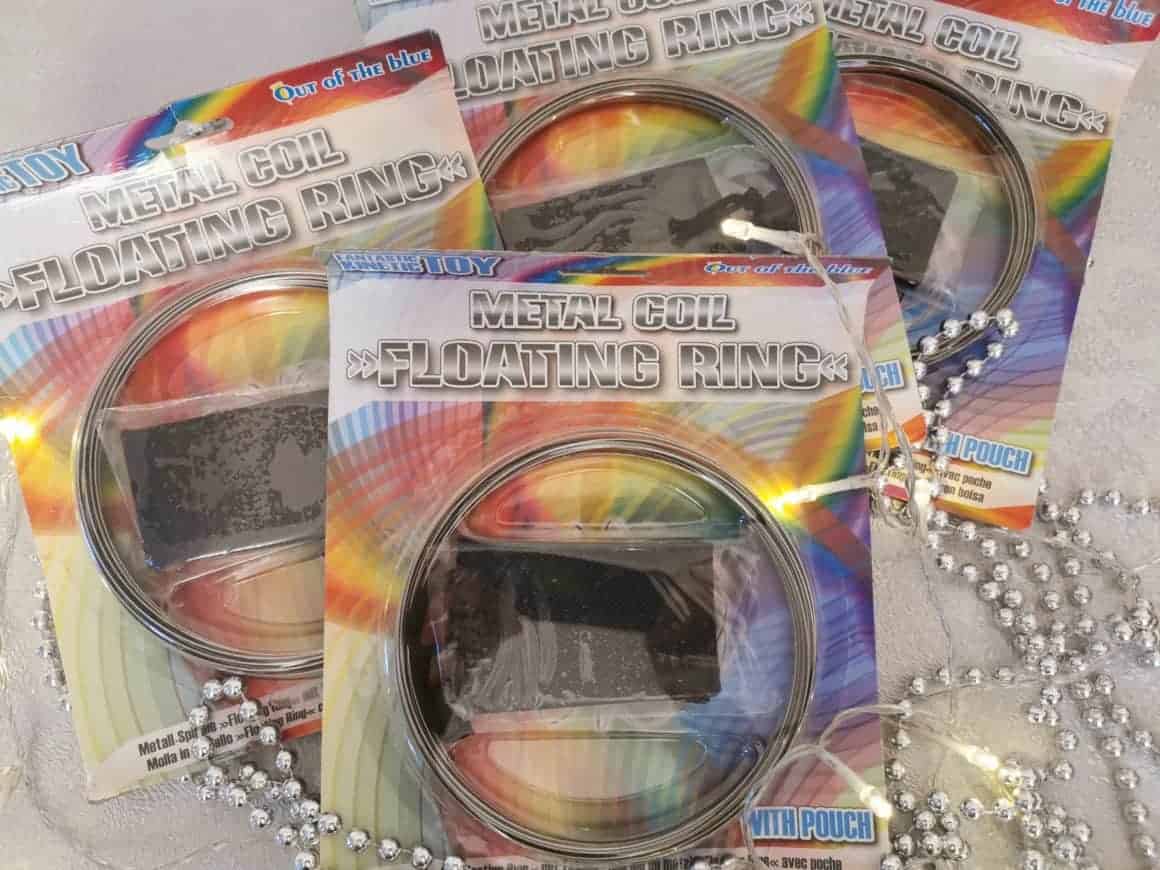 Kinetic Flow Rings are made from a single strand of thin flexible metal. They slip on to your arms so you can perform spinning tricks and illusions using centripetal force. It's said to be a good sensory toy and is meant to be great for stress relief. Suitable for age 3+
Crayola Creations Printable Fabric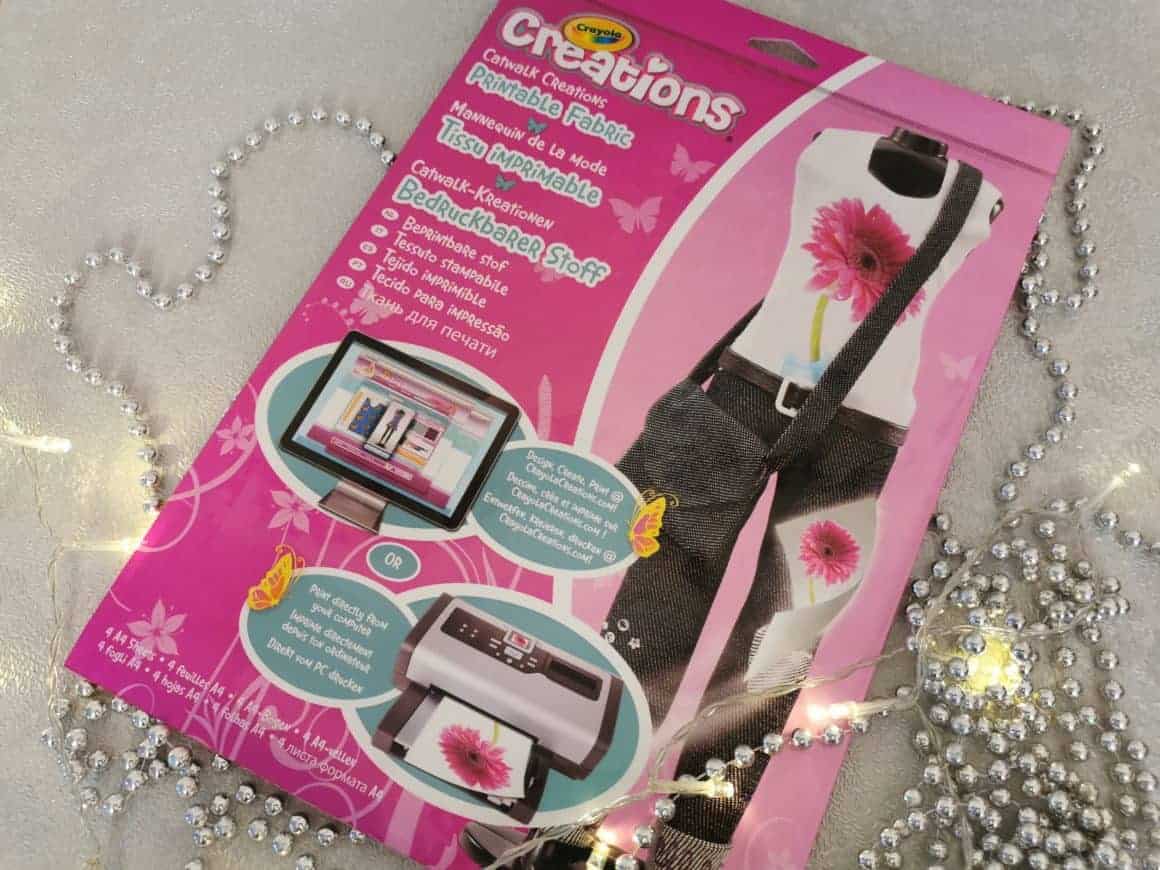 Print your very own stylish fabric with the Crayola Catwalk Creations Printable Fabric. This fabric is perfect to use with the Crayola Catwalk Creations to show off your fantastic designs. Head over to CrayolaCreations.com to design, create and print your own fabric to show off to your friends. Be your own trendsetter and the click of a button!
Grafix Make Your Own Puppy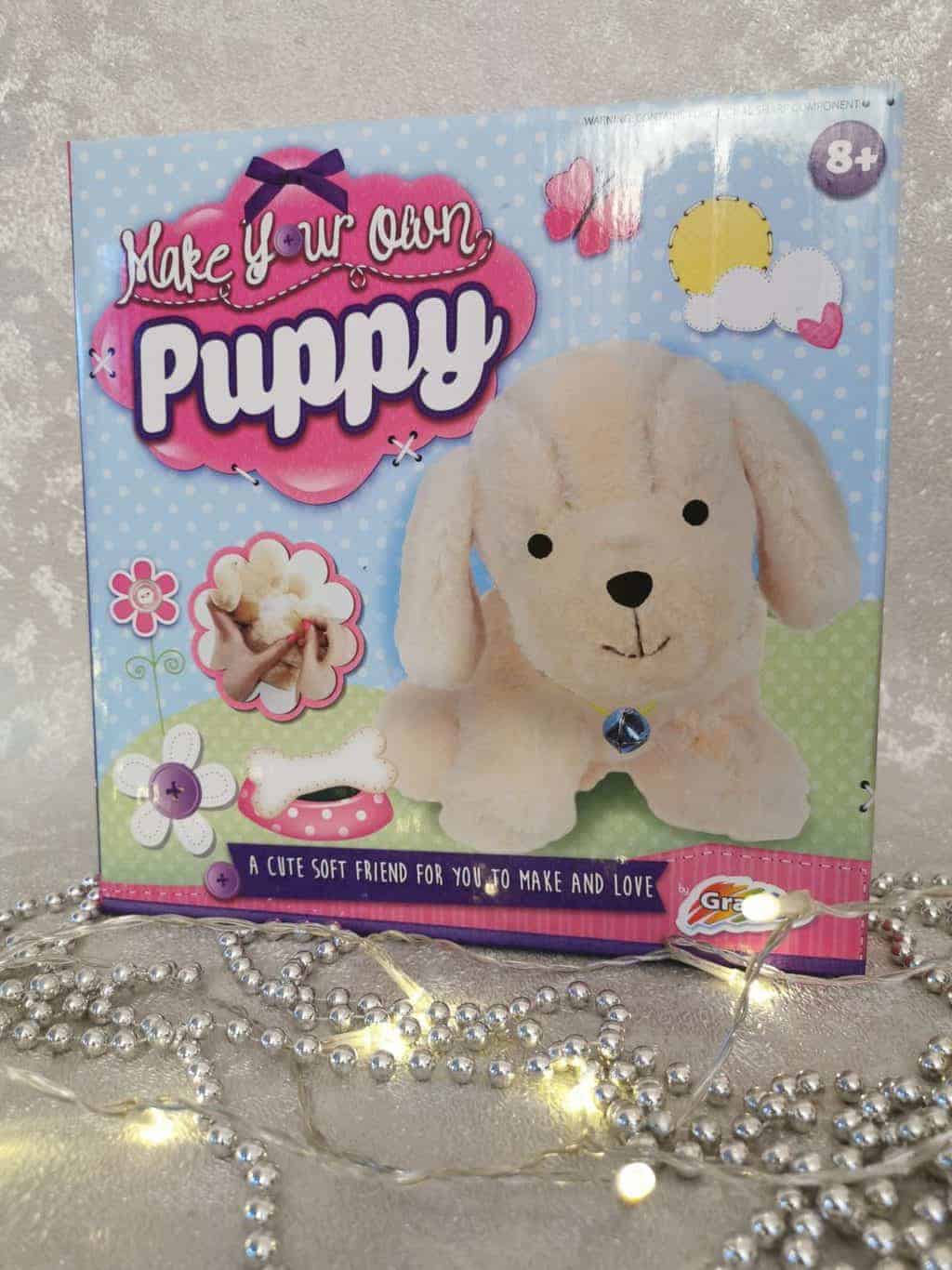 Sit down and create your future best friend, use the plush fabric to Make Your Own Puppy. Spend time carefully putting together your new furry friend, once you're done no other cuddly toy will ever compare to the soft plush teddy. Team it up with the rest of your soft toys and continue building your collection. It also includes a name tag which allows you to add a personal touch to the puppy.
HTI Rainbow Springs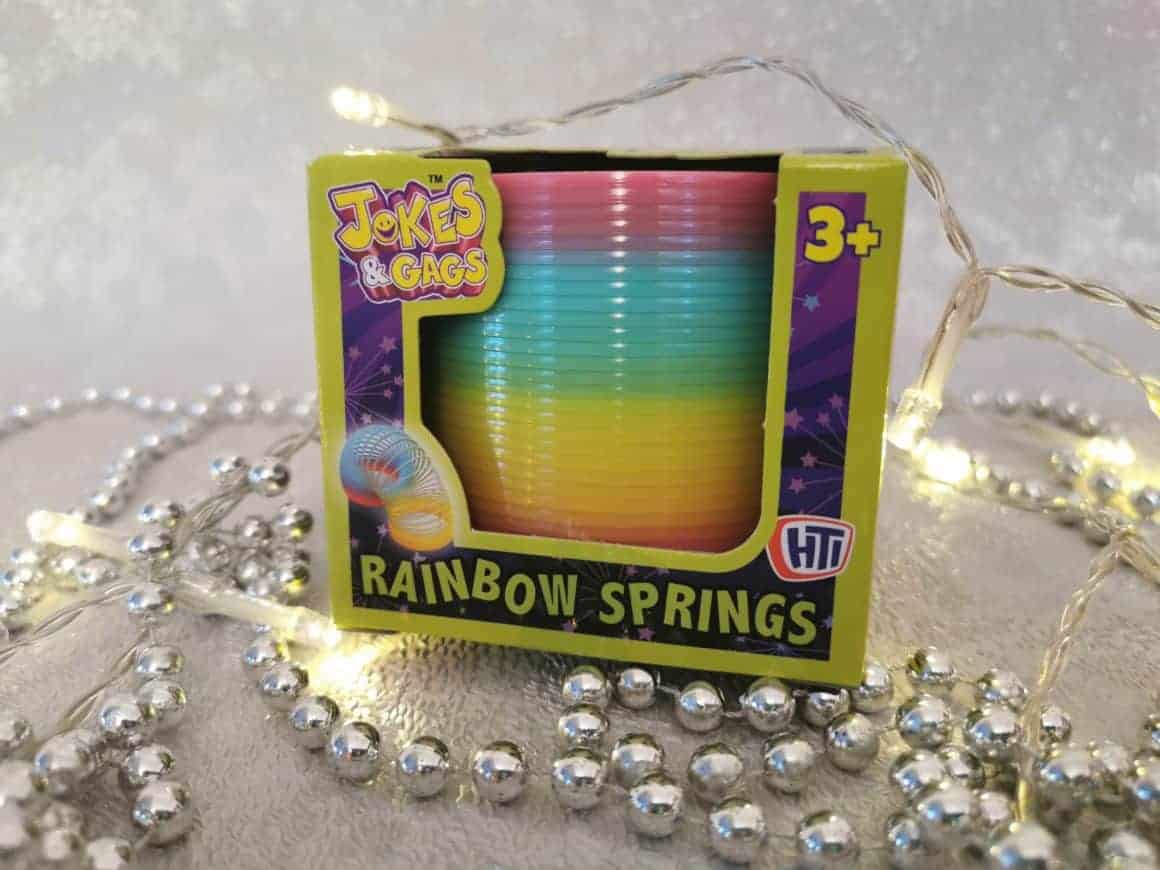 Go retro and join all your friends on a wonderfully slinky adventure with this Multicoloured Magic Rainbow Slinky. Toss and juggle the slinky spring and have hours of springy fun all day long! This Slinky Spring has a retro multicoloured design, making it great fun for everyone involved. Show off all your slinky skills to all your friends.
Hot Wheels Cars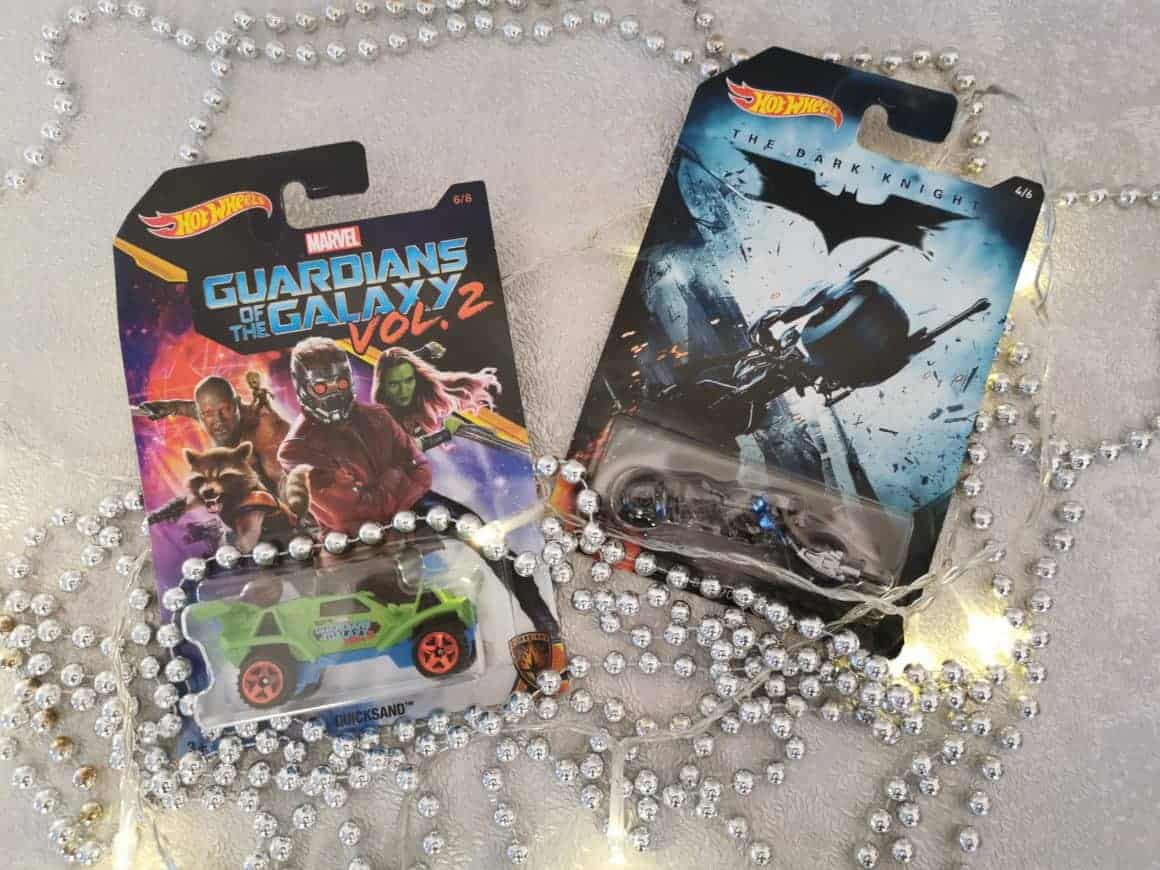 MARVEL – Save the day in style with the Guardians of the Galaxy Hot Wheels. Star-Lord, the head of the Guardians and his team are all kitted out in super cool Hot Wheels racers. The Guardians of the Galaxy Hot Wheels Set are must-haves for any fan of the Marvel Universe.
Each Hot Wheels car is a 1:64 scale and features realistic details from the Vol. 2 film. There's 8 to collect, including Star-Lord, Groot, Drax, Rocket Raccoon and Gamora.
THE DARK KNIGHT – Hit the streets of Gotham and help take down baddies such as the Joker and the Riddler with the legendary Hot Wheels vehicles driven by Batman. Relive the classic films, TV series and games which include: Batman Classic TV series, Batman, Batman Begins, The Dark Knight, The Dark Knight Rises and Arkham Knight (sold individually).
Tackle the unexpected adventures with Batman Hot Wheels vehicles (sold individually) like the original Batmobile, the Batman Batmobile, Batman Begins Batmobile, The Dark Knight Bat-Pod and The Dark Knight Rises – The Bat.
Blind Bags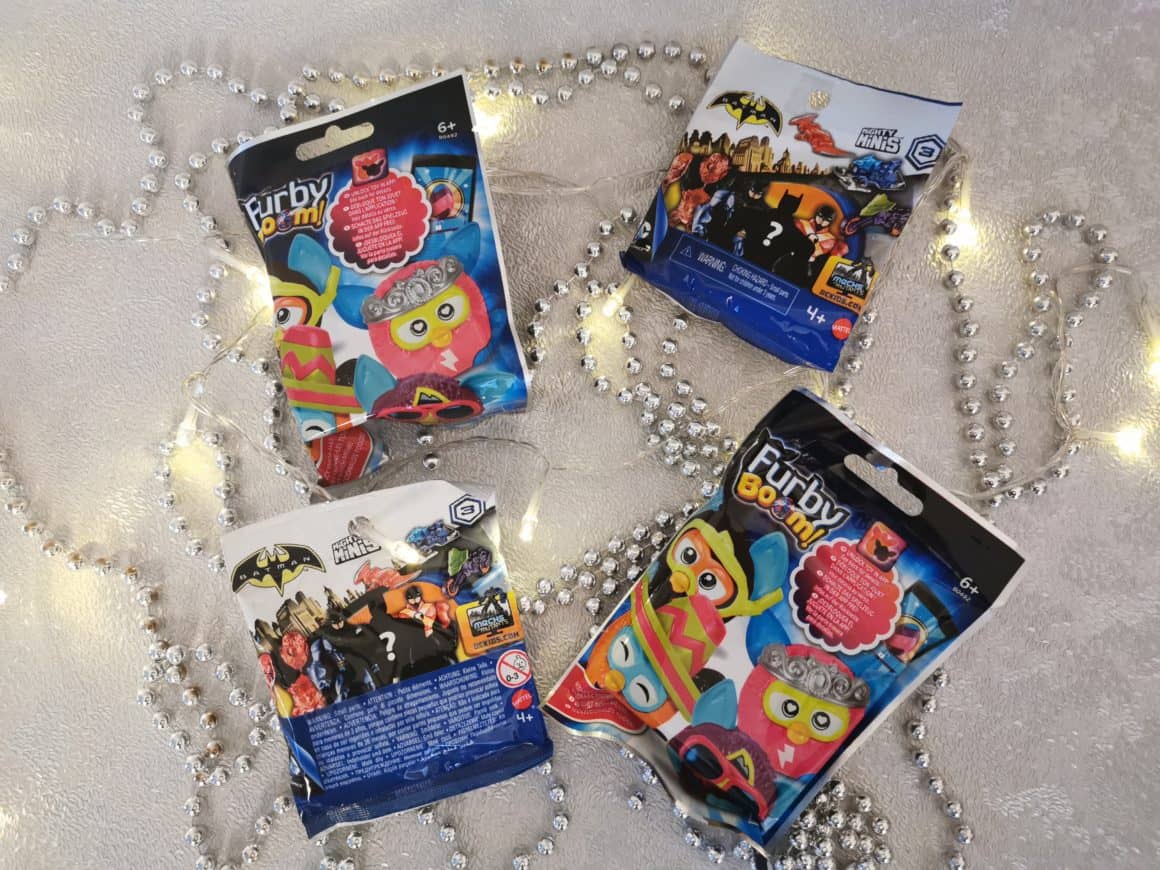 Get a mystery Furby with the Furby Mini Furbling Blind Bags. Each bag contains 1 mini Furby and each creature has glasses or a hat that matches its funky personality! Join Furby on a new adventure, scan your toy and virtually upload it onto the free Furby Boom app! Collect them all and show off to your friends!
Recreate favourite Batman stories with mighty mini-figures, featuring pop joints for mix and match play. They are the perfect size for on the go DC Comics action! Collect the full assortment of favourite characters for epic battle fun in Gotham City. Which one will you get? Suitable from Ages 3 years +
Bendable Superhero Figures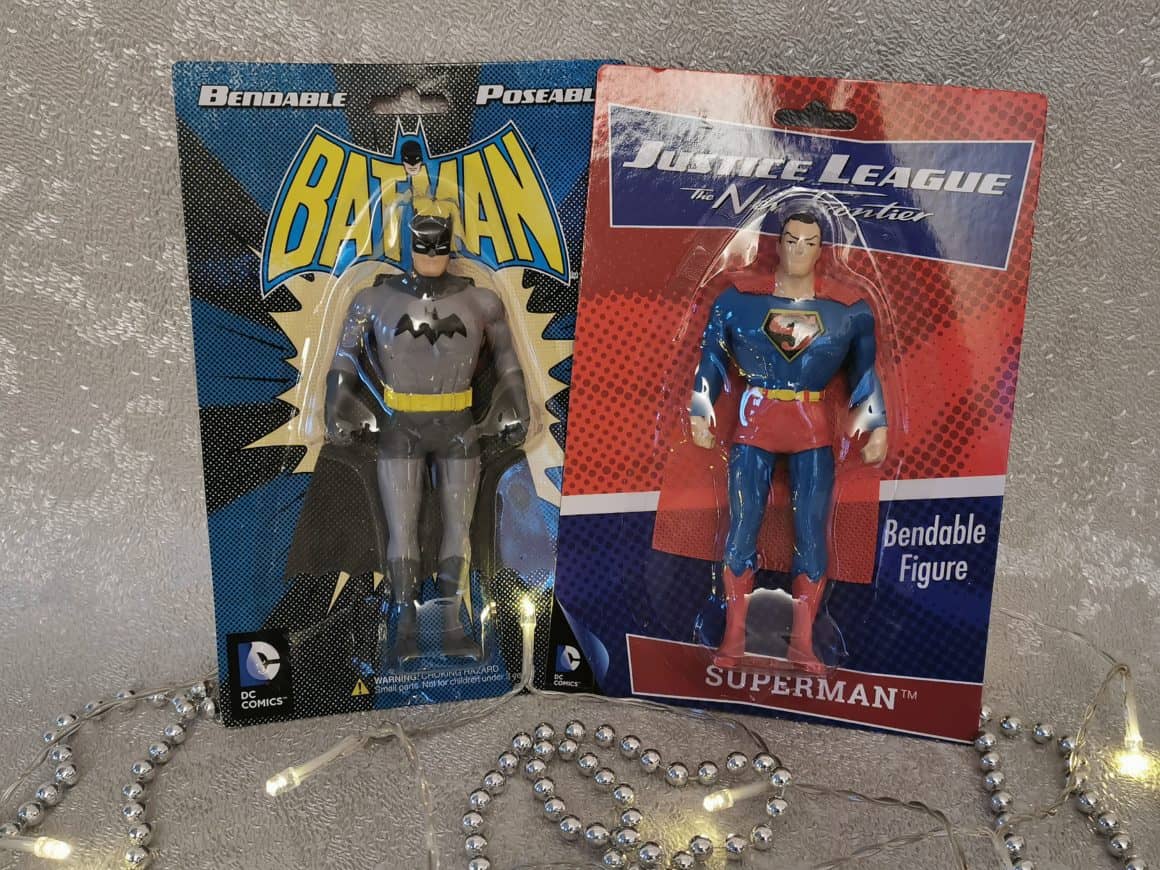 Be the best and fight crime like a true superhero with the Batman or Superman Bendable Action Figures. Made with bendable and poseable plastic so you can make up your very own crime-fighting stance! Perfect for aspiring superheroes or fans of the Batman and Spiderman series to spark their imagination and create hours of fun.
Bingo Game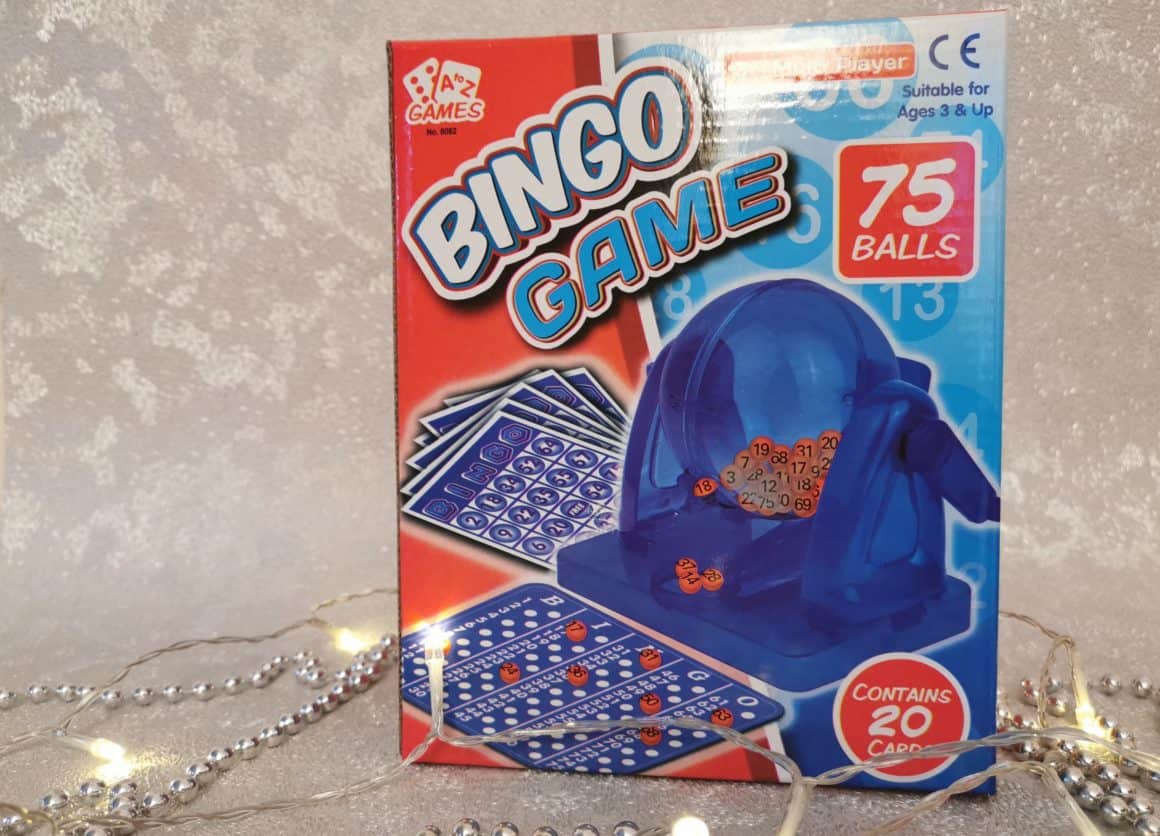 With this awesome Bingo Family Game, you can bring the fun of the bingo hall into your own home! Invite your friends and family to take part in a bingo tournament and see who gets the lucky card.
Bath Bombs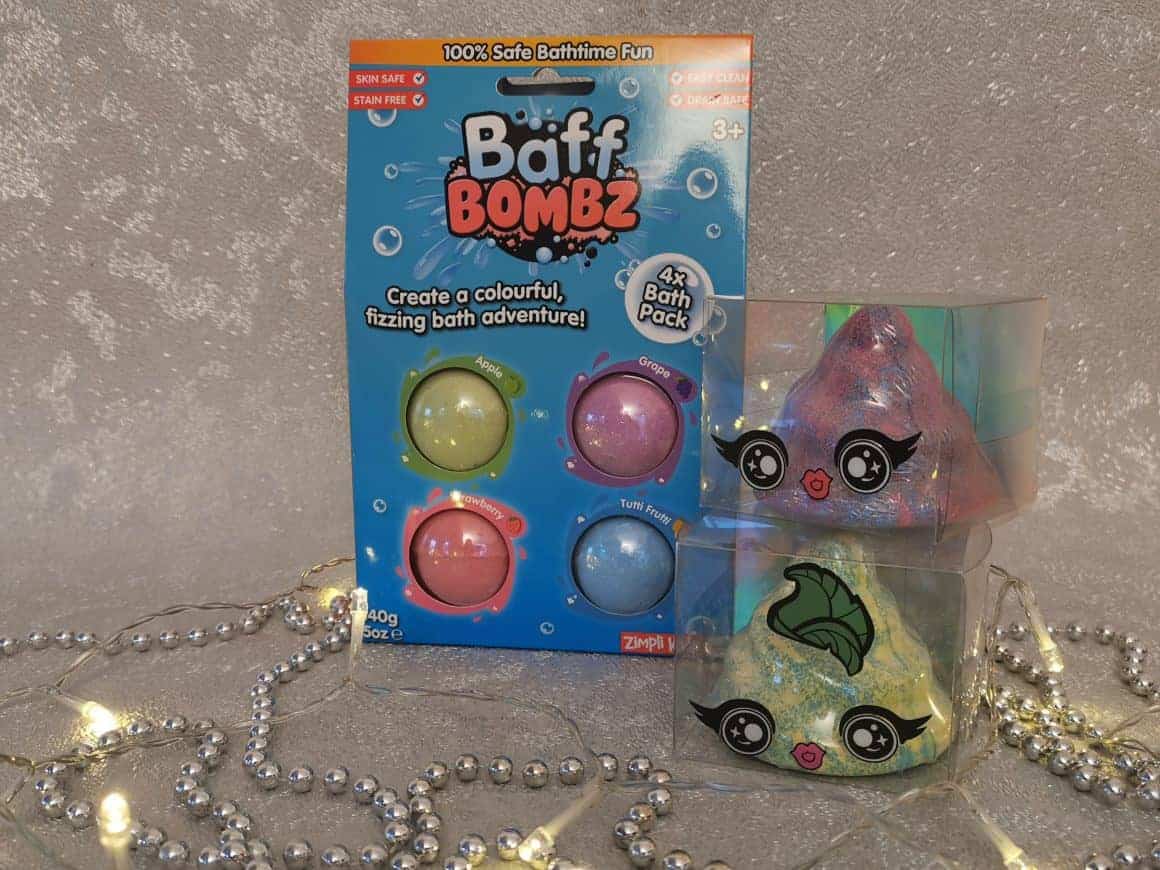 You might think bath bombs are strictly for adults, all of that will change as soon as you get your hands on the Baff Bombz 4 Pack. Create an exciting bath time adventure for your little ones with one of the deliciously scented bombs, you can choose from apple, grape, strawberry and tutti frutti.
Give them the chance to indulge in 100% safe bath time fun, the bath bombs are skin and drain safe, easy to clean and stain free. Just drop your choice of Baff Bomb into a warm bath and watch the water fizz and change colour once finished drain the water as you normally would. Drop, play, drain, it's as easy as ABC!
The Poopsie Slime Surprise Bath Bomb is perfect for endless hours of bath time fun! Girls and boys alike won't be able to wait to jump into the bath every night, this awesome bath bomb comes in several colours, collect them all! The Slime Surprise Bath Bomb by Poopsie is a must-have for anyone who loves Poopsie. Featuring 1 x 100g bath bomb.