Kids One Stop Shop and B-Scene Girls Duffle Coat
The first time I heard about Kids One Stop Shop was when I attended CyberMummy last year and they presented me with a bag as I walked in the door. Kids One Stop Shop is exactly what it says it is, a one stop shop for everything relating to children from the moment you find out you are pregnant right through to the fun-filled teenage years.

One thing I have noticed since becoming a parent is just how much 'stuff' comes with children and how much of it doesn't get used but just gathers dust in the corner of the bedroom, playroom, wardrobe or in our case the garage. I have tried selling some items on eBay or in the local newspapers but I have been looking for somewhere different and I think that Kids One Stop Shop could be that certain somewhere.
In order sell your unwanted goods you need to set yourself up an account but it is free to do and takes just a matter of minutes before you are ready to start selling. And of course, if you're selling that means other people are too so you can do lots of buying with all the pennies you make from your unwanted gear and everyone is happy. But if you're not interested in pre-loved goods then don't worry because there are pages packed with brand new products from some of the best brands available.
As well as buying and selling, Kids One Stop Shop gives you the latest news and trends, events, parent advice, competitions and reviews and what's even better is that it is all local to you.
B-Scene Girls Duffle Coat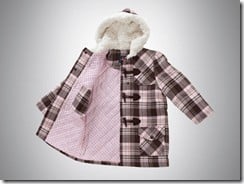 We were sent a B-Scene Girls Duffle Coat to review which looks like a normal girl's pretty brown and pink checked duffle coat but actually contains high visibility safety features to ensure that the wearer can be easily seen by driver's at night. The coat is very stylish and pretty with the chunky buttons you associate with a duffle coat. The hood is beautifully thick with the softest fleece lining to keep those ears warm on a cold winter's day. The lining of the coat is pink and padded with a pocket on the inside for a mobile phone or iPod although at 3 years old Little Bean won't be having either of those any time soon. The coat is also available is a boys style called the Kurbie and both are available in ages 3-4, 5-6, 7-8 and 9-10. Unfortunately the 3-4 is too big for Little Bean at the moment but that is the case with the majority of clothes for her age group, perhaps when she starts eating properly she will be able to wear the right age clothing!

At only £22.50 I think the B-Scene Coats are brilliant when you consider that they are a safety feature as well as a functional item of clothing. Most hi-vis coats aren't very 'pretty' so it's nice to see that someone is thinking of fashion and safety in the same context.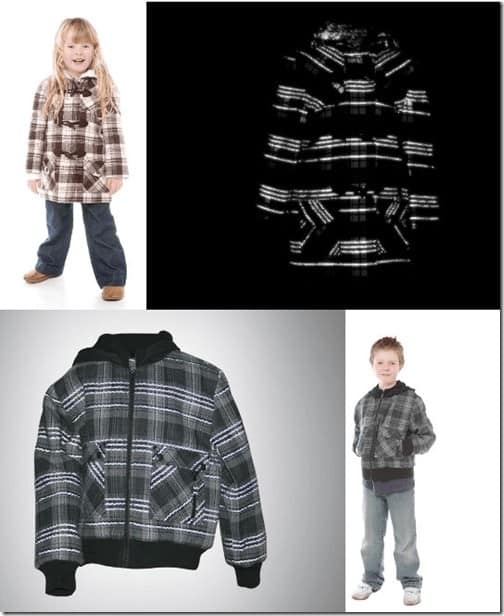 DISCLAIMER: We were sent the B-Scene Girls Duffle Coat for the purpose of this post. All words and opinions are my own.