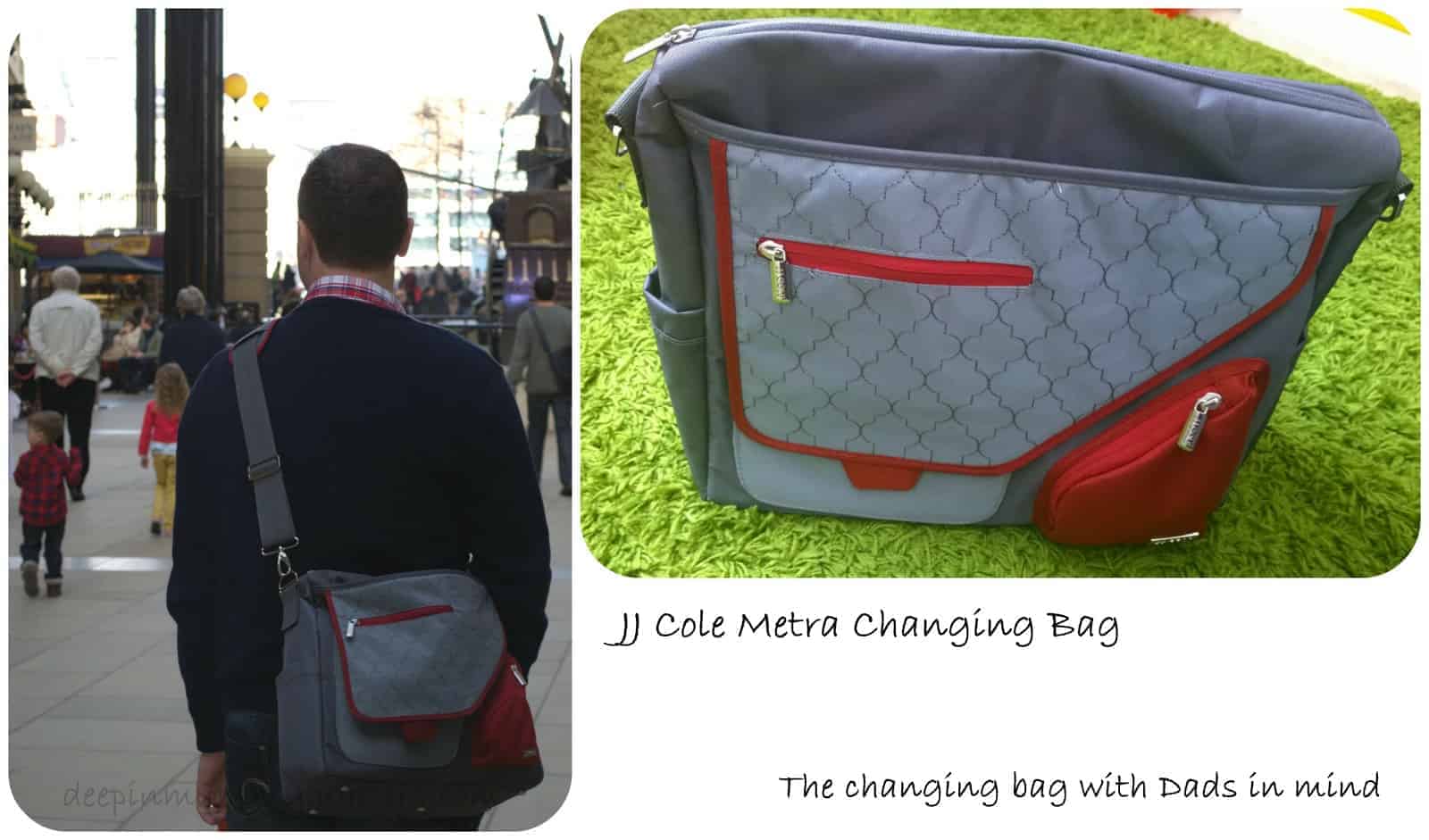 JJ Cole Metra Changing Bag – Great for Dads
When you have young children it's pretty much impossible to leave the house without some form of changing bag because you need nappies, wipes, bottles, food and most likely a change of clothes as well as toys for entertainment in case you are caught on the hop and need to keep them amused to avoid a meltdown.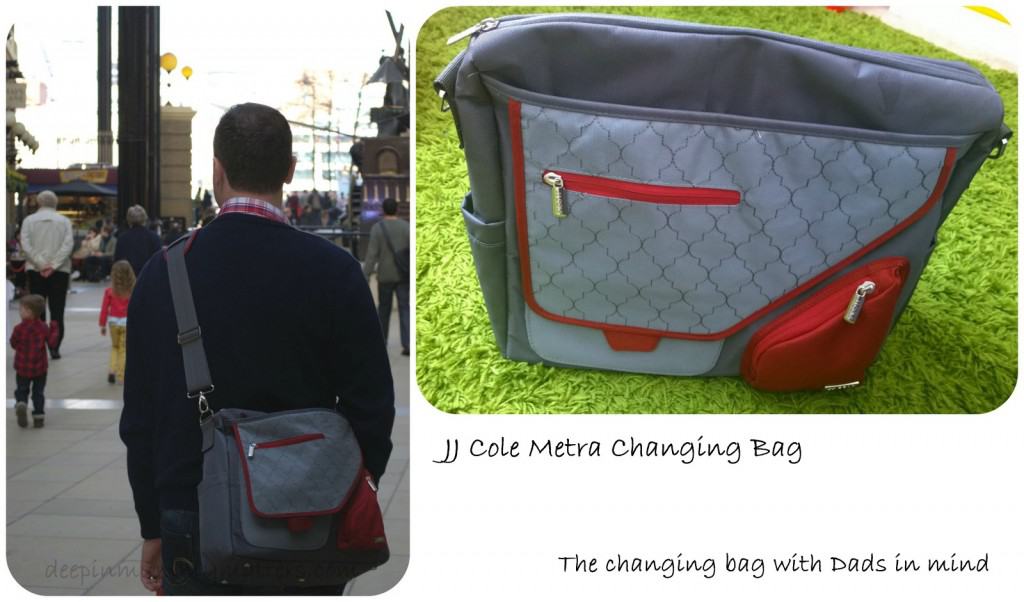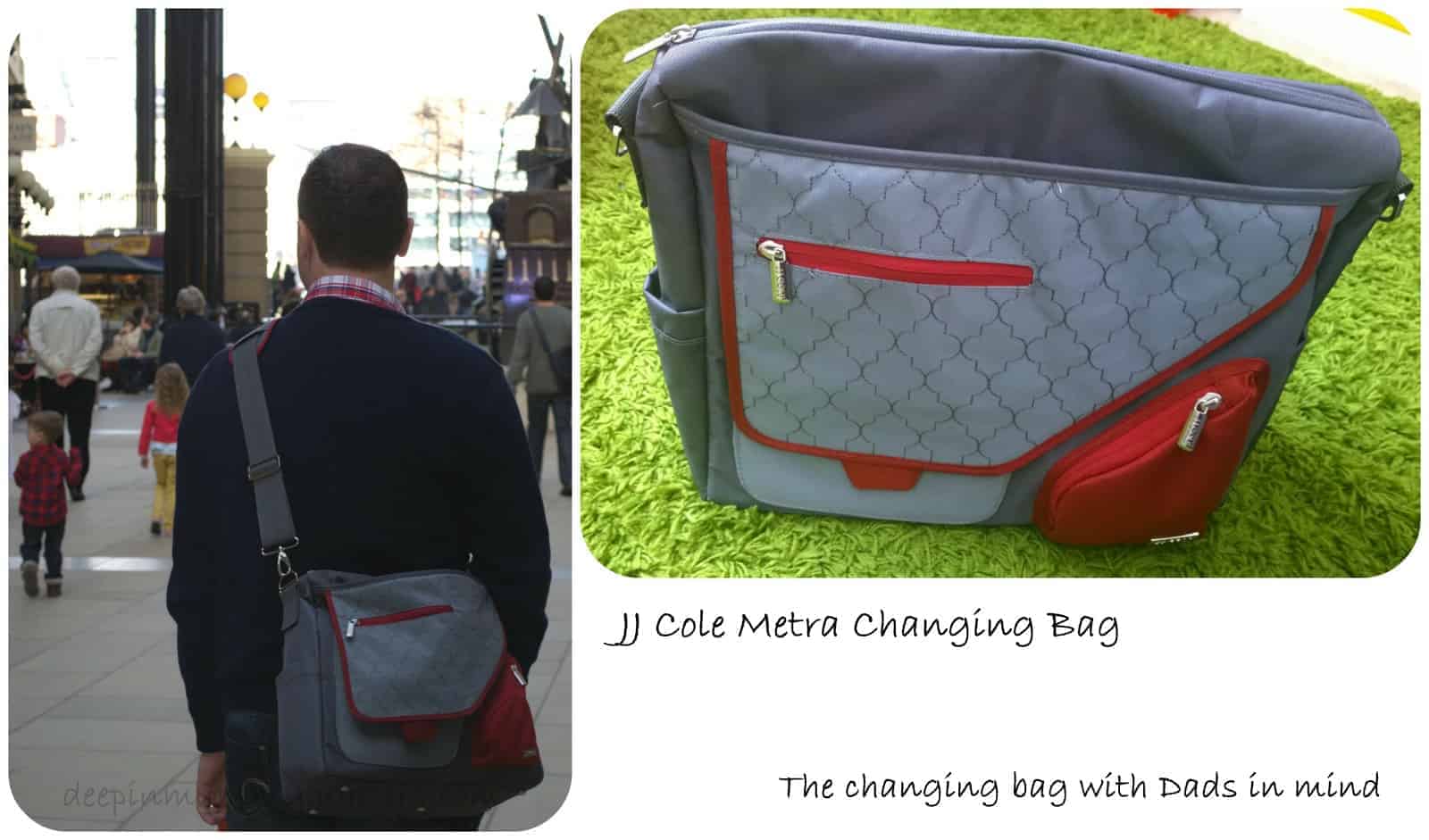 When choosing prams, pushchairs and changing bags Mums often go for bags to compliment their pushchair or to suit their own taste but of course, it's not always going to be Mum who is in control for the day. Dads like to have days out with their little ones for quality time, to give Mums a break or perhaps if Mum is at work, so do they really want to carry around the latest pretty flowery bag? Probably not! And from a Mum's point of view, I carry my life around in my changing bag so when I hand the little ones over to Dad for the day I don't always want him taking my changing bag with him because you can guarantee I will want something out of it when he is gone, so we have our own changing bags. I have my 'daily' changing bag, I have a 'travel' changing bag for when I want to travel lighter or we are leaving the little ones with a Grandparent for the day and we have a 'Dad' bag for when Daddy is in the driving seat.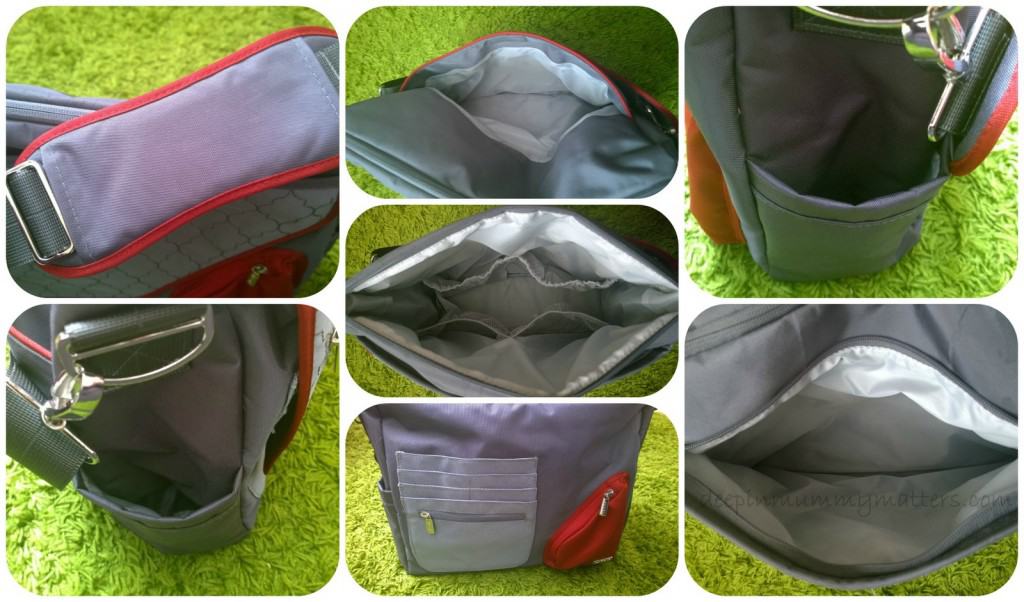 As it turns out, our 'travel' bag and our 'Dad' bag are both JJ Cole changing bags because they are so versatile and a bit more masculine because they have been designed with men in mind. They are packed with pockets to house everything from mobile phone, credit cards, coins and keys to feeding bottles, nappies, wipes, change of clothes and everything else that the little one needs but yet the bag is more slimline, has a really comfortable (detachable) shoulder strap, handy changing mat with separate carry handle and pouch inside to store nappy and wipes as well as a pacifier pouch which can be attached to the outside of the bag for easy access when attending to a baby in distress. Finally, the JJ Cole Bags also come with their own buggy clips which attach the bag securely to the pushchair.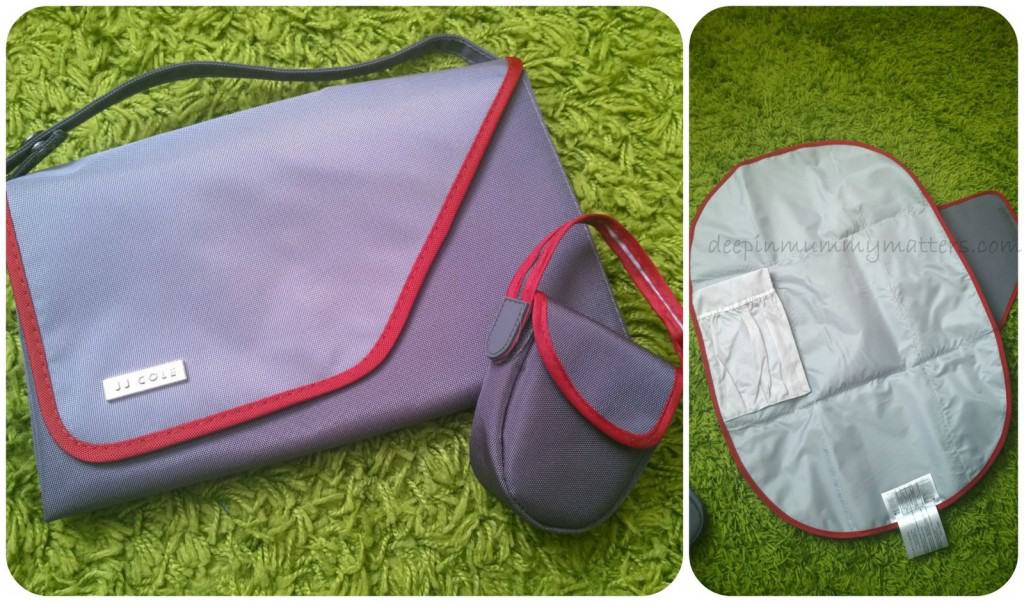 The 'Dad' bags come in a choice of two colours (although I personally think that a number of the JJ Cole bags are Dad-friendly designs) Grey and Blue or Grey and Red. We took our Dad bag to London on our recent trip to The Shard which Dad was happy to carry for the day because it wasn't intrusive, it wasn't girly, it was comfortable and it held everything that we needed.
DISCLAIMER: We were sent the above changing bag free of charge for the purpose of this post. All words, images and opinions are my own and may not be copied without my permission. I have not been instructed what to write.