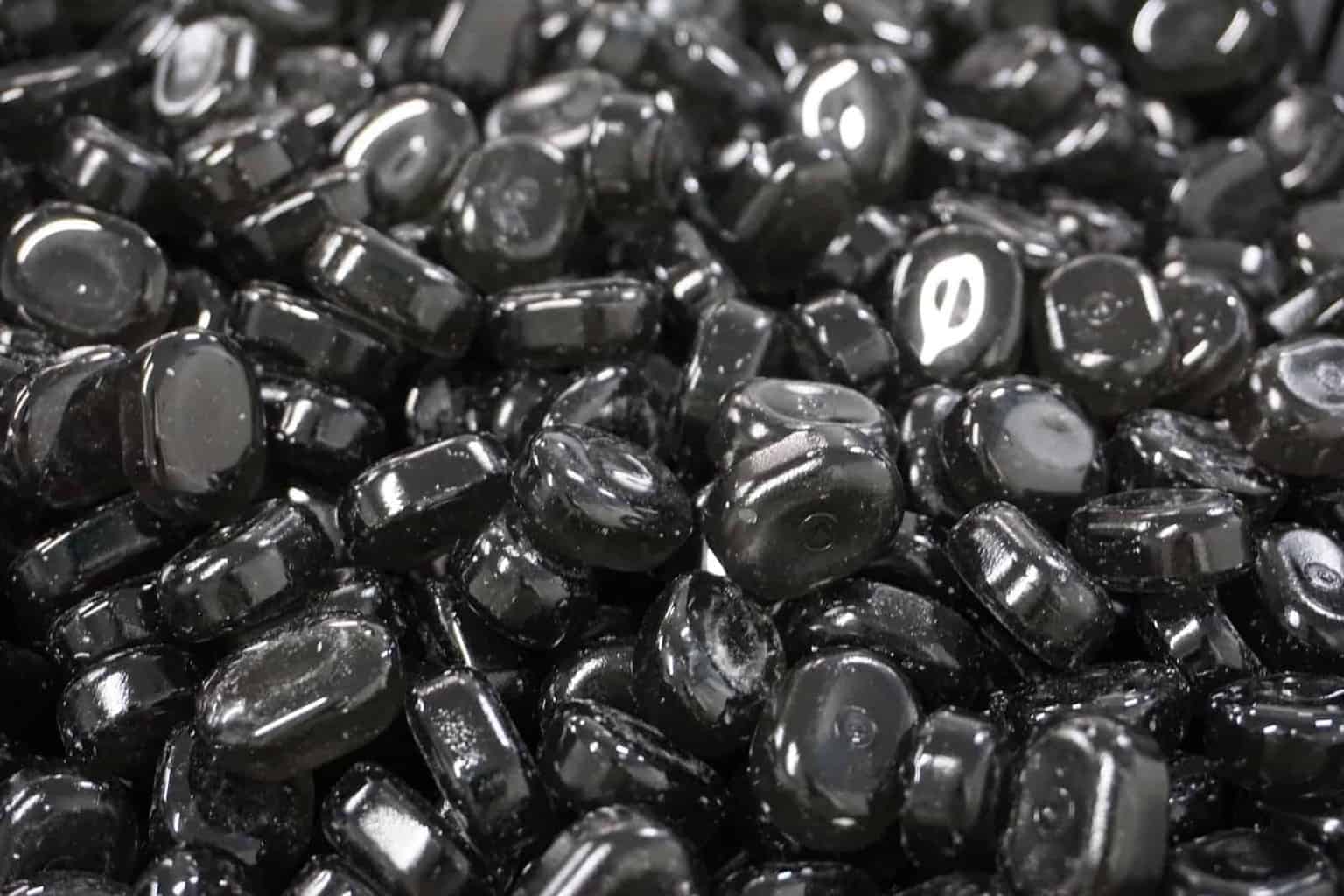 Jakemans Factory Tour
Jakemans is the sore throat menthol sweet that I remember from my childhood, my Grandad was a fan of the black original flavour so he always had a bag to hand. Last week, my Grandad was firmly in my thoughts as I had been invited to Jakemans near Boston for a tour of their factory along with fellow bloggers Sarah and Claire.
Humble beginnings
There was no question as to whether I was heading in the right direction as I approached Sutterton Enterprise Park, the menthol aroma hit me as I turned onto Endeavour Way. Jakemans started out life as a family run business in a small shop in Wormgate, Boston in 1907, over 100 years later they are the second largest menthol confectionary brand in the UK and is a thriving global export business. Jakemans are proud to still be a family run business today.
A brief history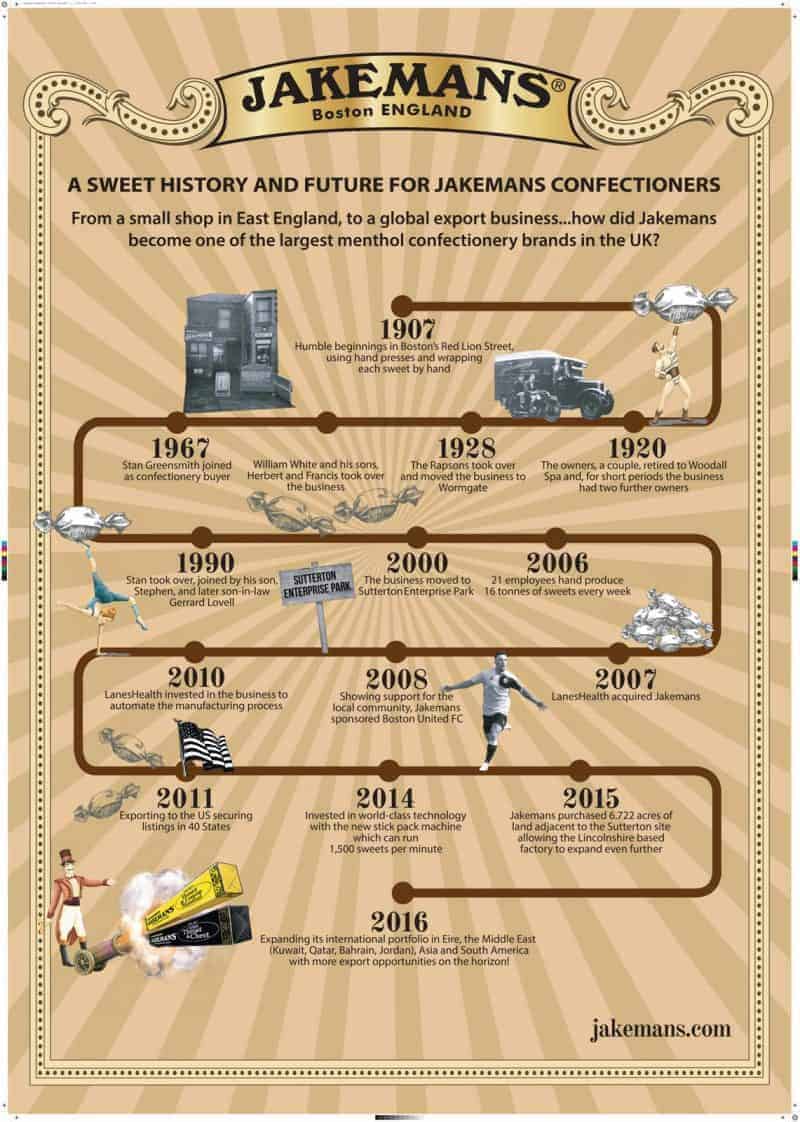 We were greeted at Jakemans by Operations Manager, Tony Bradshaw, who has been with the company since 2007. Tony talked us through the history of Jakemans and said that back in 2007 they were still pressing sweets by hand at 16 tonnes per week. They were taken over by another family run company, LanesHealth, in 2007 and in 2010 introduced automation of the manufacturing process. With the introduction of automation you might have expected them to reduce their workforce but actually Jakemans have doubled their team since 2010 and now produce 17 tonnes of menthol sweets daily (around 2.5 million sweets per day).
Looking sweet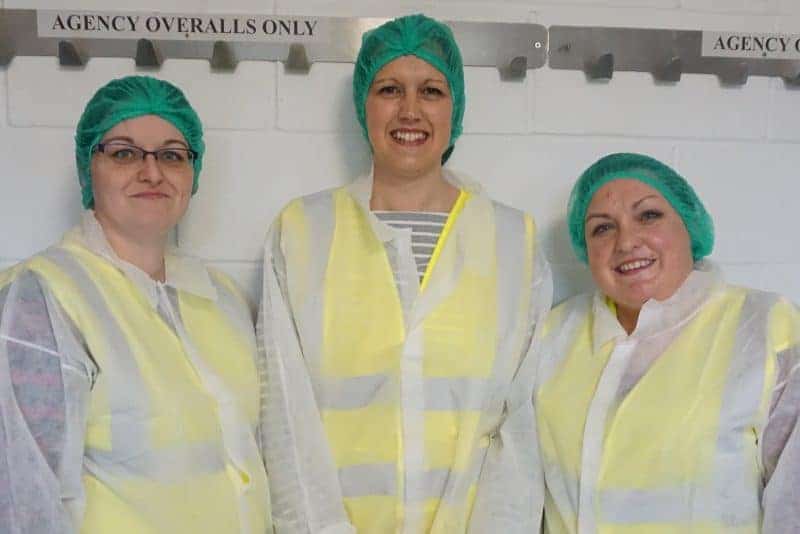 No we aren't auditioning to be extras on Casualty, this is Sarah, myself and Claire all kitted up ready to begin the factory tour. Obviously health and safety is of the highest importance in the confectionary industry so after popping on our overshoes, donning our hair nets and overalls, it was time for a hand scrub and then onto the factory floor to see where the magic happens.
The process makes perfect!
Over the years I have been lucky enough to attend a number of different factory tours across a variety of industries and it always fascinates me to see how efficiently things are made.
The Jakemans factory currently sits in three large buildings, although they have now purchased 6.7 acres of land adjacent to Sutterton location which means they will be able to expand much further in coming years.
Before lunch we were introduced to Ian, who took us through the factory process from start to finish. Ian explained that they make only one flavour per day and at the end of each flavour the machines are taken apart and washed through ready for the next batch to begin. Everywhere you looked was spotless with super shiny stainless steel, if you didn't know better you would have thought it had all been built yesterday.
Pause for lunch
We were treated to a banquet for lunch made our eyes stand out on stalks! Sadly, we were so blown away by it all and drooling at the mouth that we turned into the worst bloggers in history . . . we forgot to take a photo of our lunch!! Will we ever blog again? Well, yeah, we will actually.
Over lunch we were joined by members of the Management Team who told us how, as a business, they are making a conscious effort to reduce waste in the factory, they recycle as much as possible. It was nice to hear that they listen to their workforce too, so when it was suggested that lifting one of the ramps slightly slow down the flow of the sweets coming off the conveyor to prevent sweets cracking and breaking, they did so and it worked.
The main feeling that I took away from Jakemans was that they were a team, they listen and appreciate everyone who works there, it was a really friendly atmosphere. After working in mostly family businesses myself over the years, this is something that I have come to recognise and love.
No rest for the bloggers
Well, the saying goes that there's no such thing as a free lunch so next we were taken through to the Stick Pack line to see how the stick packs are created. This whole process is completed in one room with around 5-6 members of staff and one very big machine. The trays of sweets are placed at the start of the process so that a bucket scoops up the sweets and tips them in ready for sorting.
As the sweets travel along any which are broken will fall through the bottom ready for disposal. The sweets are individually wrapped in biodegradable wax paper and then stacks them ready for wrapping into a stick pack. At the end of the line the stick packs are boxed by hand. The team slowed the machine down so that Sarah, Claire and I could have a go at packing and it was far more difficult than it looked. It didn't help that I got a fit of the giggles once I started.
Quality is key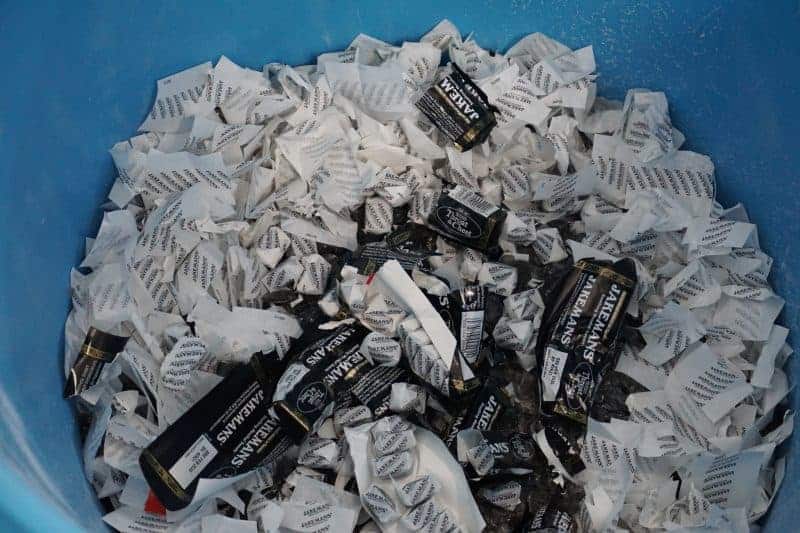 Ian explained that as with all machinery a number of things can go wrong. Some days the machines will stop time and time again but then might not have issues for a few days. Typically, on the day that we visited the machine stopped 2-3 times. Each time the machine stops, all sweets within the machine have to be cleared out, packets snapped and destroyed. This is because Jakemans want to ensure that their product only ever reaches their customers in 100% perfect condition. If the sweets sit for too long next to the warmer parts of the machine, the sweets can melt and crack.
The Future
With the purchase of the land next door, Jakemans have an exciting future ahead of them which will enable them to make more sweets and reach more people far and wide. This is good news for them and great news for everyone else.