Uncategorised
It's #NationalTeddyBearDay on Saturday 9th September
All of our Beans had their first Teddy Bear before they even took their first breaths and they still love their bears as much today as they did when they were little. Each one of the Beans has quite the collection of teddy bears but each bear holds it's own special relationship with them and has their own memories and stories; like the Bears that I bought them from Harrods the first time I left them with Nanna whilst we went away for a night in London, visits to the Zoo, birthdays, Christenings and family holidays or days out.
My own teddy bear memories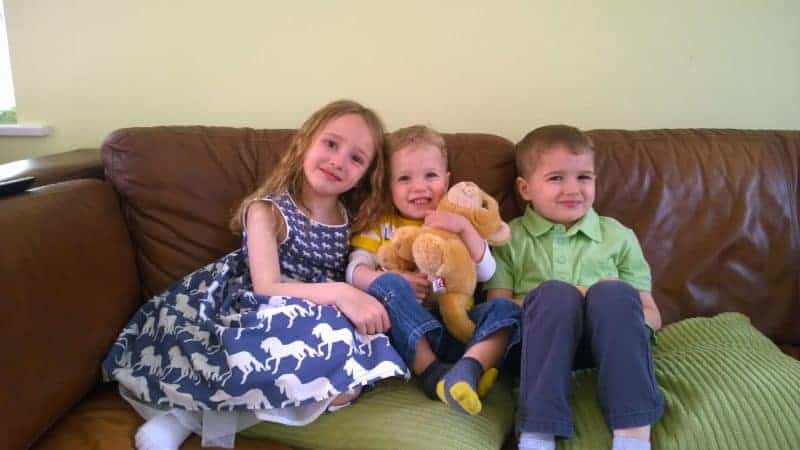 I still have my own teddy bear from when I was a baby, he is completely threadbare and looks like a he has been bullied by the other toys in the nursery but he was my bear and he went everywhere with me. My Grandad even had to run after a bus once to save him when I left him behind by accident!
National Teddy Bear Day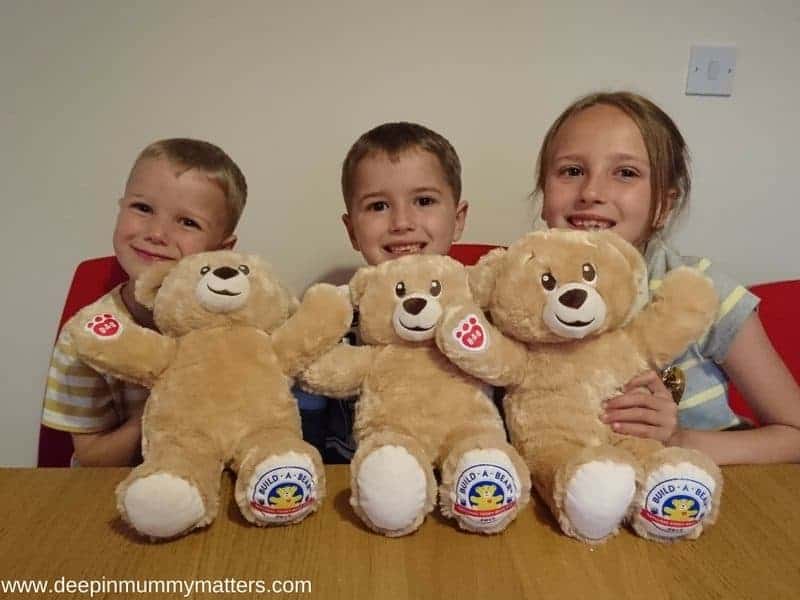 This Saturday is #NationalTeddyBearDay, a day to celebrate all teddy bears and make special memories with them. Yesterday the Beans each received a Limited Edition National Teddy Bear Day bear from Build-a-Bear Workshop together with a gift card to buy accessories and a special hamper full of goodies so they can hold their own Teddy Bear's picnic.
How to host a Teddy Bear's Picnic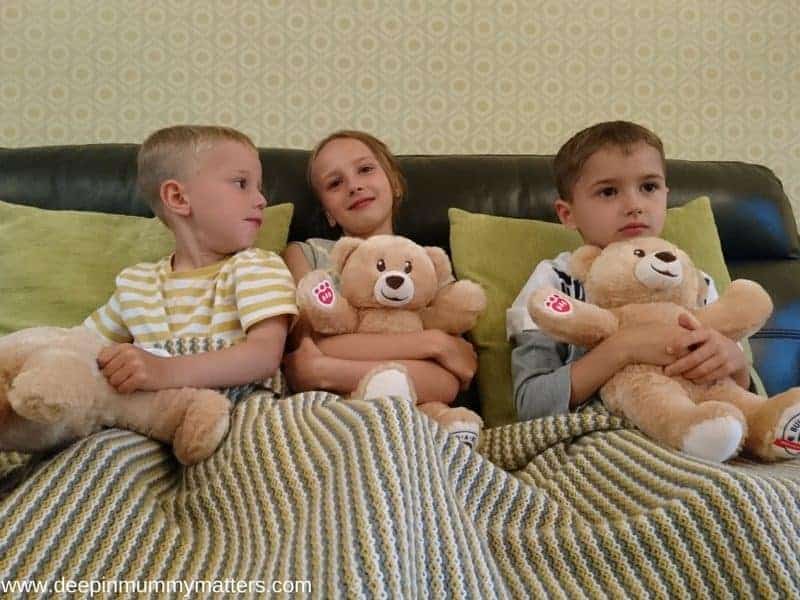 First thing's first, you'll need to invite your friends and their favourite teddy bear so that you can all have a bear-y special day together.
Host a glamour fashion show for your teddies. We only received our gift cards and bears today but we shall be paying a visit to Build-a-Bear Workshop very soon to buy some new outfits for our bears.
Challenge your friends and their bears to a 'Teddy Bear Race'.
Snuggle up under a blanket and watch a movie together.
No 'Teddy Bear's Picnic' would be complete without singing the song of the same name so head out into the garden singing and enjoying adventures together. Why not plan a treasure hunt?
Make Rice Krispie Cakes (and eat them) – we shall be making ours over the weekend when we have more time.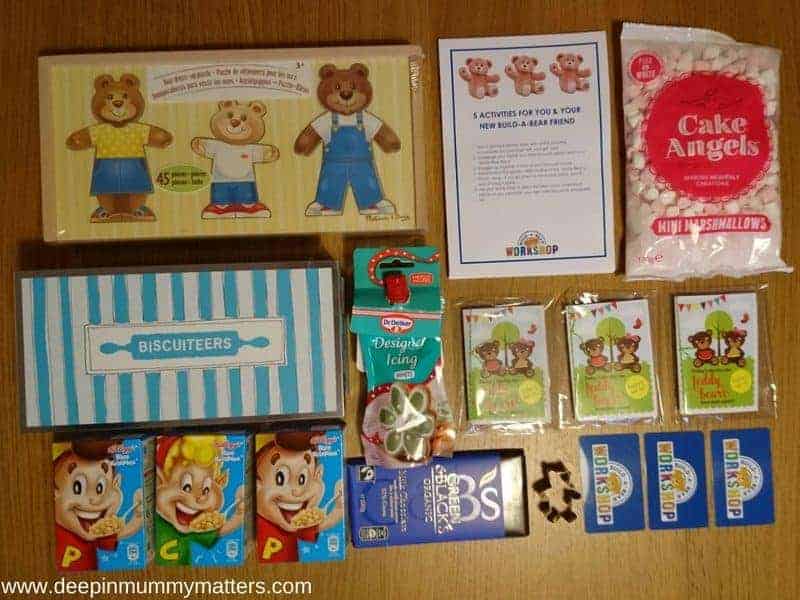 Rice Krispie Cake Recipe
Ingredients
100g Green & Black's Organic Milk Chocolate
170g Mini Marshmallows
60g Rice Krispies
White designer icing (for decoration)
Method
Melt your chocolate and marshmallows (with the help of a grown-up).
Stir in your Rice Krispies – try not to nibble on too much of the mixture whilst stirring.
Pour mixture onto a baking sheet and chill for 15 minutes.
Cut out teddy bear shapes with a bear cookie cutter.
Create a face for your teddy bear with the white designer icing.
Place the teddy bears back in the fridge to chill until they are ready to eat.
Get your Limited Edition #NationalTeddyBearDay Bear TODAY!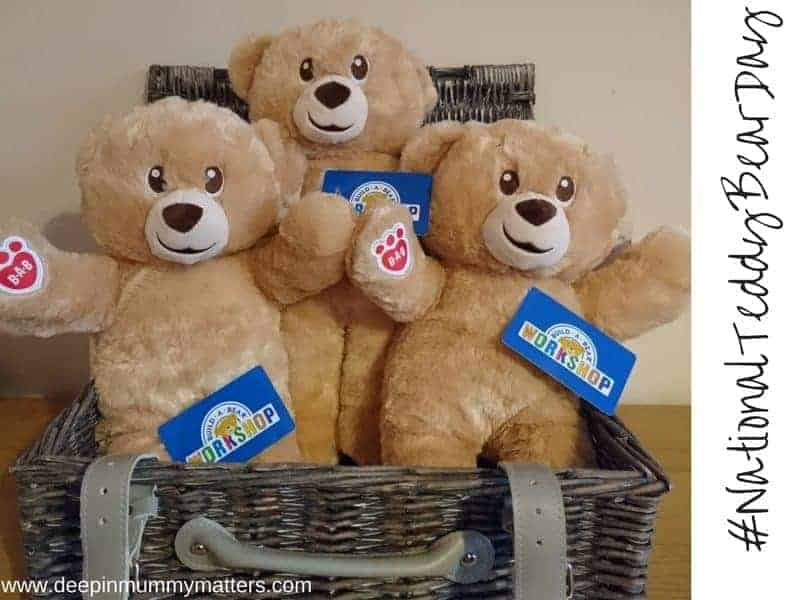 To celebrate National Teddy Bear Day, Build-A-Bear Workshop will be offering a limited-edition National Teddy Bear Day Bear for just £5.50 today (Friday 8th September) and tomorrow. Build-A-Bear Workshop will also be offering the Traditional Cocoa Bear online (www.buildabear.co.uk) for just £10.50.
Teddy Bear fun and games
As well as their National Teddy Bear Day bears the Beans also received a hamper of goodies and got stuck straight in eating the AMAZING Teddy Bear biscuits from Biscuiteers (yes I may have had one myself too). Lillie got so stuck in with hers that her wobbly tooth came out on the first bite (don't worry it was VERY wobbly).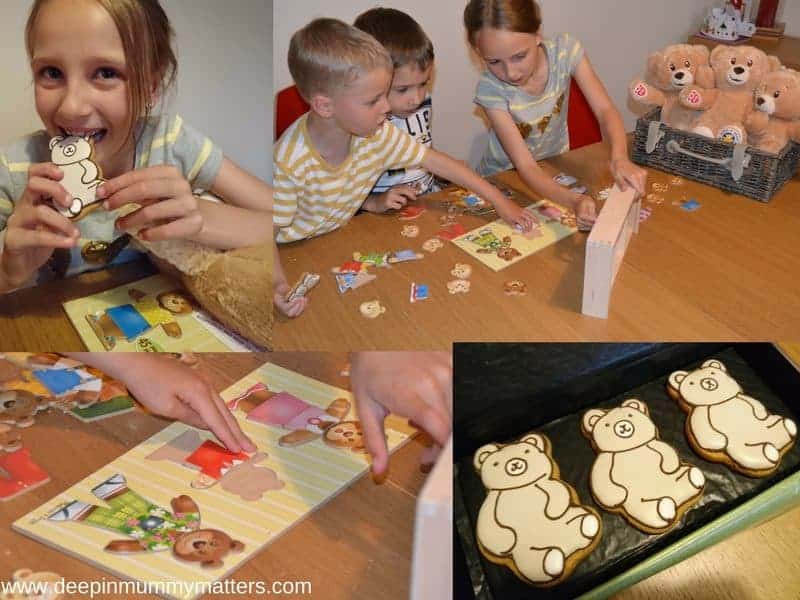 The Melissa & Doug Teddy Bear dress-up puzzle game was a big hit with all three who had lots of fun creating outfits and mixing them up. They made matching outfits, clashing outfits and the funniest outfits.
DISCLAIMER: We were sent the above Bears and hamper for the purpose of this post. All words, images and opinions are my own and may not be copied without my permission. I have not been instructed what to write.