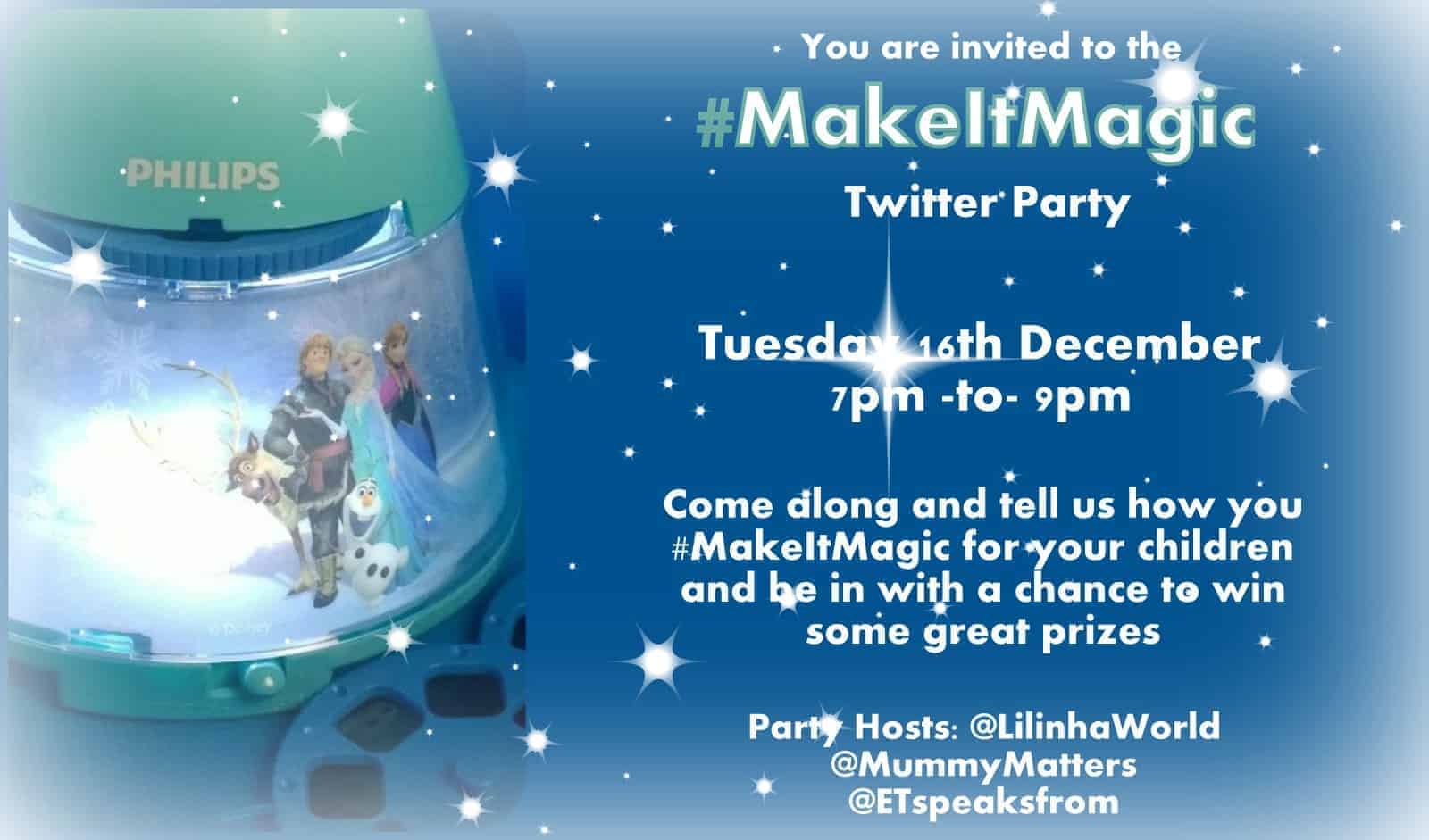 You are invited to Philips #MakeItMagic Twitter Party on Tuesday 16th December
Do you remember my post a couple of weeks ago where I told you how lucky I had been to be invited on set to the shoot of the new Philips #MakeItMagic Festive Video? Well the campaign has been such a huge success that Philips want to share a little more of their magic with you my loyal readers and the Great British Twitterverse. If you haven't already seen the Festive Video then you can watch it here, it's beautiful and shows just how easy it is to ignite your children's imagination and how adding a little light to playtime can enhance it.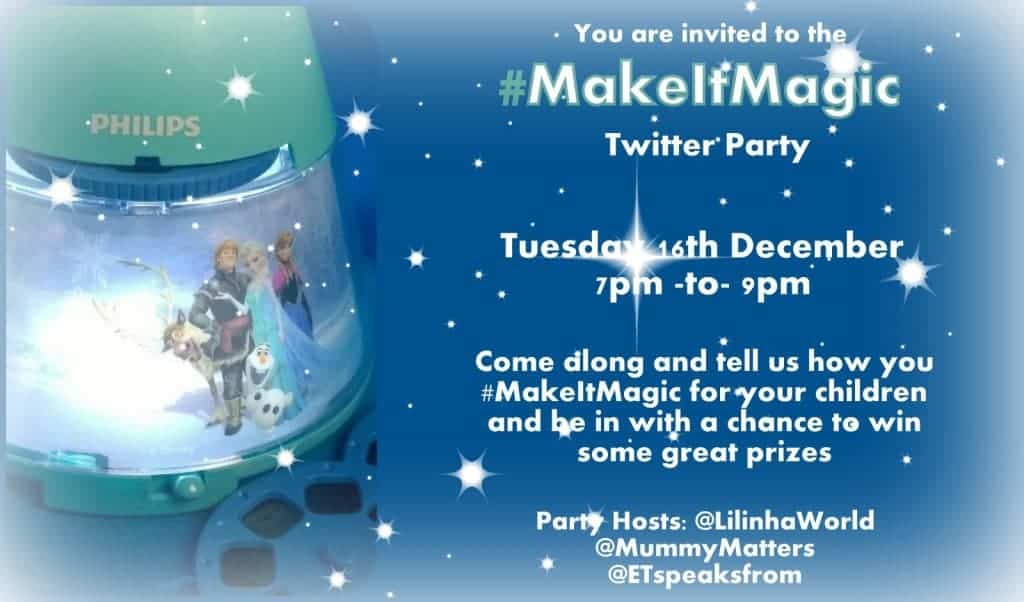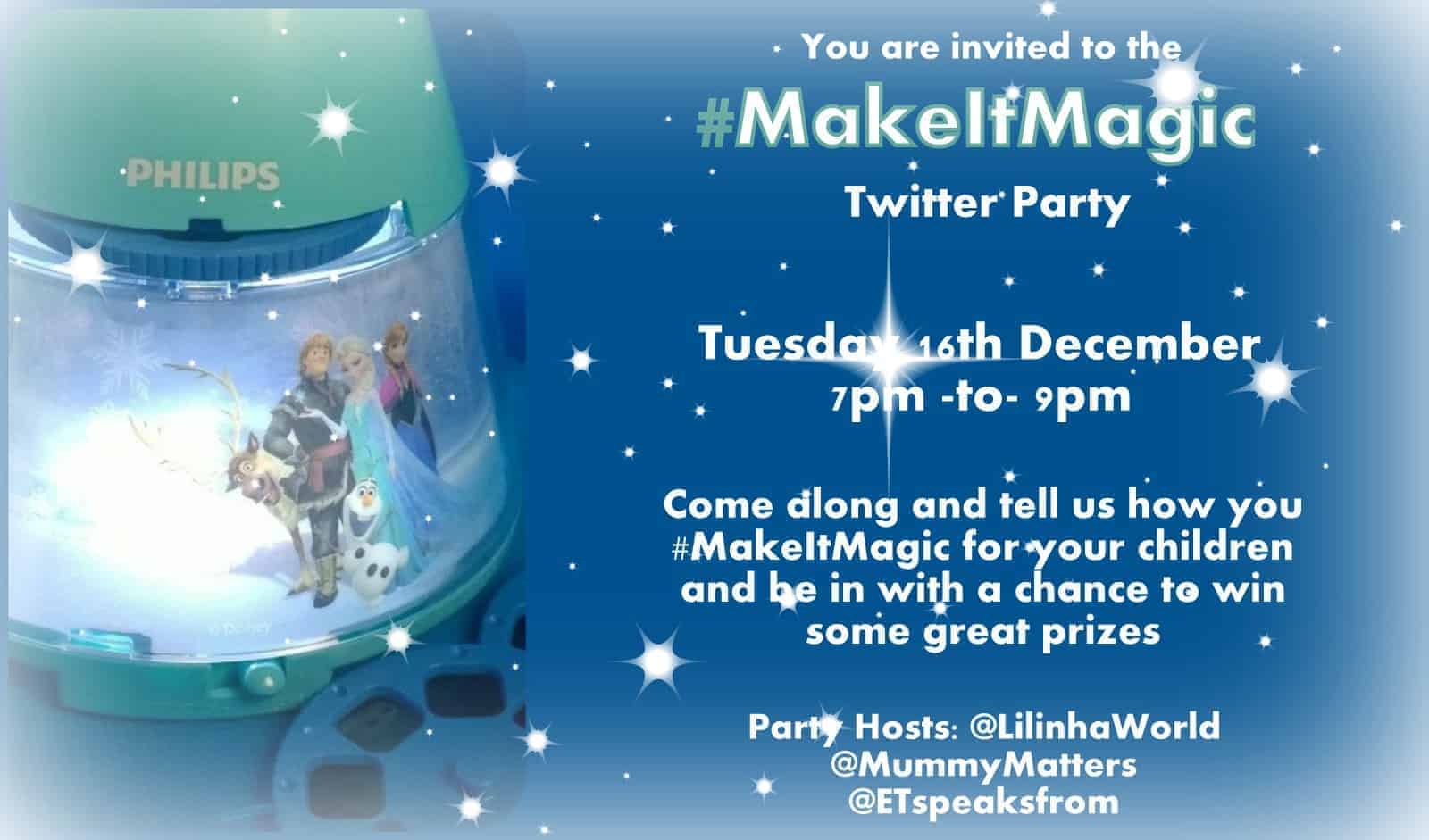 So join us on Tuesday and let us know your tips for a Magical Christmas with a simple tweet like this;
'@MummyMatters @PhilipsLights We #MakeItMagic by playing festive party games'
OR
'@MummyMatters @PhilipsLights Our favourite #MakeItMagic moment was when dad surprised us dressed up as Father Christmas!!'.
At the end of the party each host will select their favourite tweet to win the exclusive range of Disney Frozen products, as featured in the video:
2-in-1 projector and flash light, 2-in-1 projector and night light, Sensor night light, torch
NOTE: Since publishing this post I have been informed that the Twitter Party will be 7-8pm and not 7-9pm as I was previously told and Lilinha will be tweeting from @LilinhaAngel NOT @LilinhaWorld  Apologies for the confusion!!