Introducing prAna – clothing with a conscience #WhereDoYouprAna
When it comes to me and my wardrobe, I will not class myself as a style queen or a dedicated follower of fashion. I have always shopped purely on the way that an item looks and feels. I like clothes that move with me and don't make me feel like I am wearing a straight jacket. I am as happy in jeans and a top as I am in a posh frock; it's all about the individual item.
My education into sustainable clothing
I have recently become aware of sustainable fashion brands thanks to my fellow blogger and #UKMumSquad pal Karen at N4Mummy, whose style I love. Karen's education has shown me that some amazing brands out there support clothing with a conscience, so when I was contacted by prAna to ask if I would be interested in trying out an item from their range, I jumped at the chance.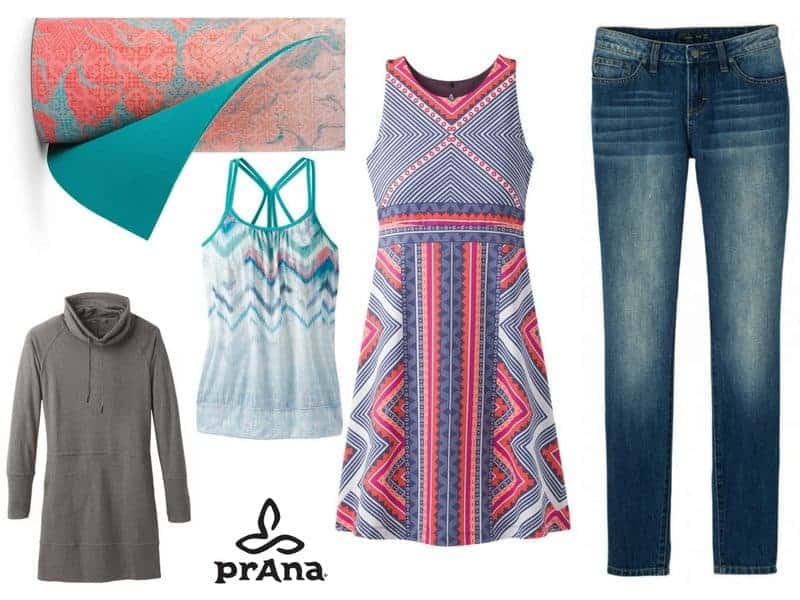 Who is prAna?
prAna is an online store who deliver worldwide. To quote their brand statement, prAna;
. . . create versatile, stylish, and sustainable clothing and accessories that you can wear during every activity, every adventure, every day. How do we know? Because we base our designs on our own experiences. You see we're more than makers, we're doers—yogis, climbers, and world travelers—and we use our knowledge to make adventurous, free-spirited clothes that look good and play hard.
Clothing with a conscience
In recent years I have re-discovered my love for yoga, mindfulness and the great outdoors. As a result, I want clothing that will support me and keep me comfortable throughout my activities. At the same time, I want clothing that has been made in an eco-friendly manner using sustainably grown fibre crops and recycled materials. It's like the icing on the cake. It definitely makes me feel like a better person as a result. I want this world to be here for as long as possible so that my family can continue to live and grow; this is my little link in the chain.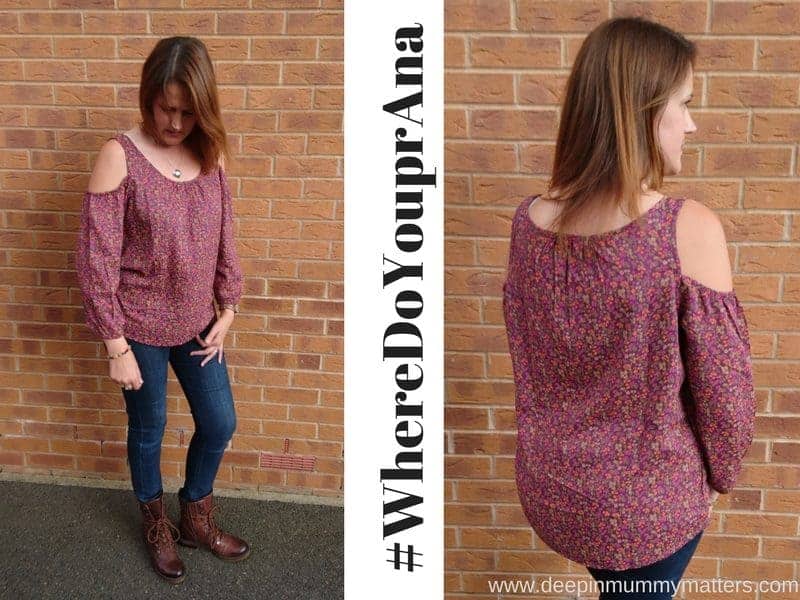 What's a girl to choose?
Asking me to choose an item from a whole catalogue of beautiful items is like sending a child into a sweet shop. Before clicking on that link, I had no idea that prAna would have so many articles of clothing that I would WANT to own. It was almost as though someone had hand-picked them, especially for me. In the end, I chose the Ivana Top in Plum. From the moment I took it out of the packaging, I knew it would be perfect for me; it is soft and lightweight, just how I like my tops. The scoop neck and cold shoulder detail show off enough flesh to be feminine without going over the top, and the standard-fit skims my hips nicely. I wore this top for a day out with the family and received lots of amazing compliments throughout the day.
Grab this prAna Discount Code to see for yourself
Now I don't want to keep all this prAna goodness all to myself; I want to share it with you, my readers. So below, you will see a special discount code that will give you a 15% discount online until 10th October 2017. If you use it, I would love for you to pop back and comment below telling me what you bought and #WhereDoYouprAna or tag me on social media @MummyMatters.
prAna Social Media
The guys at prAna love to talk, so follow their social media channels below to keep the conversation going and to find out about special offers as they are released. Don't forget to use #WhereDoYouprAna.
Facebook | Twitter | Pinterest | Instagram | Youtube | Google+