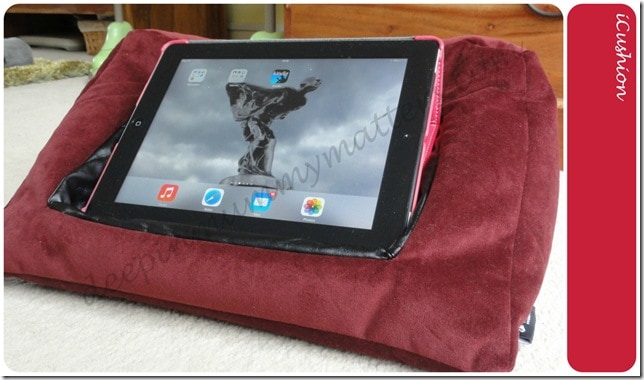 iCushion – how will you use yours?
What do you think to this nifty little product then? It's the iCushion from MobileToyz.co.uk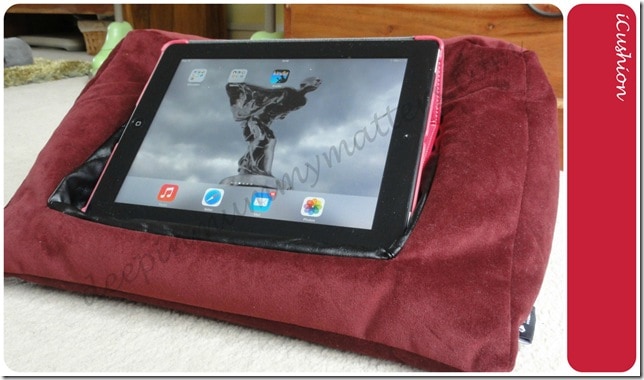 How often do you find yourself sitting with your iPad complaining about wrist-ache or neck-ache from having to hold it at funny angles or to lay uncomfortably on the bed to watch films or to read? As convenient as an iPad is, they do become quite weighty after a while and for that reason the iCushion has been created to make your iPad enjoyment even better. The iCushion is a wedge-shaped bean bag with a leatherette area to keep the iPad cool and to stop it from sliding around whilst keeping it at the optimum operating/viewing angle.
But I like products to do more than one thing, I like to get value for money so I had a think about all the other uses for an iCushion and found it could be quite handy for other things too . . .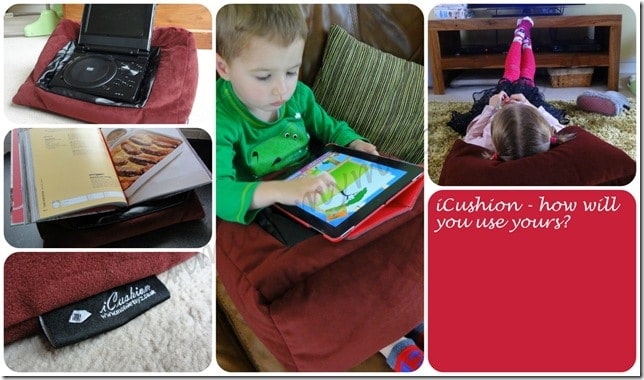 Beanie Boy often moans that his portable DVD isn't at the right height for him if he wants to watch it in his room so we have tried popping the DVD player on the iCushion, Little Bean likes to use it as a pillow when laying on the floor in the louge after a hard day at school. Beanie Boy uses it for it's original intention, I use it for my laptop when sitting on the sofa and I have found it to be a handy book rest for my cookery books in the kitchen.
So how would you use yours?
RRP £24.95
DISCLAIMER: We were sent an iCushion free of charge for the purpose of this post. All words, opinions and images are my own and may not be used without my permission. I have not been instructed what to write.