I Don't Know How She Does It – Allison Pearson
This Friday sees the launch of the new movie featuring Sarah Jessica Parker, I Don't Know How She Does It – based on the international bestselling book by the same name from author Allison Pearson. The book, originally published in 2002 has sold over 3.5 million copies with translations in 32 countries.
It was re-released with the movie cover on 1st September 2011 by Vintage books. The movie was filmed in New York and has an outstanding cast including Christina Hendricks, Pierce Brosnan, Greg Kinnear and Kelsey Grammar.
I don't know how she does it – The Movie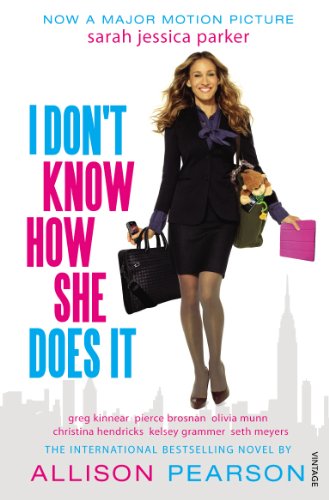 "Sarah Jessica Parker plays the role of Kate Reddy, mother of two and successful businesswoman. A victim of time famine, Kate counts seconds like other women count calories. Factor in a manipulative nanny, an Australian boss who looks at Kate's breasts as if they're on special offer, a long-suffering husband, her quietly aghast in-laws, two needy children and an e-mail lover, and you have a woman juggling so many balls that someday soon something's going to hit the ground".
The Book
I have been reading the book for the past week and it's been one of those hard to put down books with lines that stood out for me like "a mother of a one-year-old boy is a movie star in a world without critics" and ". . . men think about childcare with their wallets, women feel it in their wombs. Phones may have become cordless, but mothers never will".
My thoughts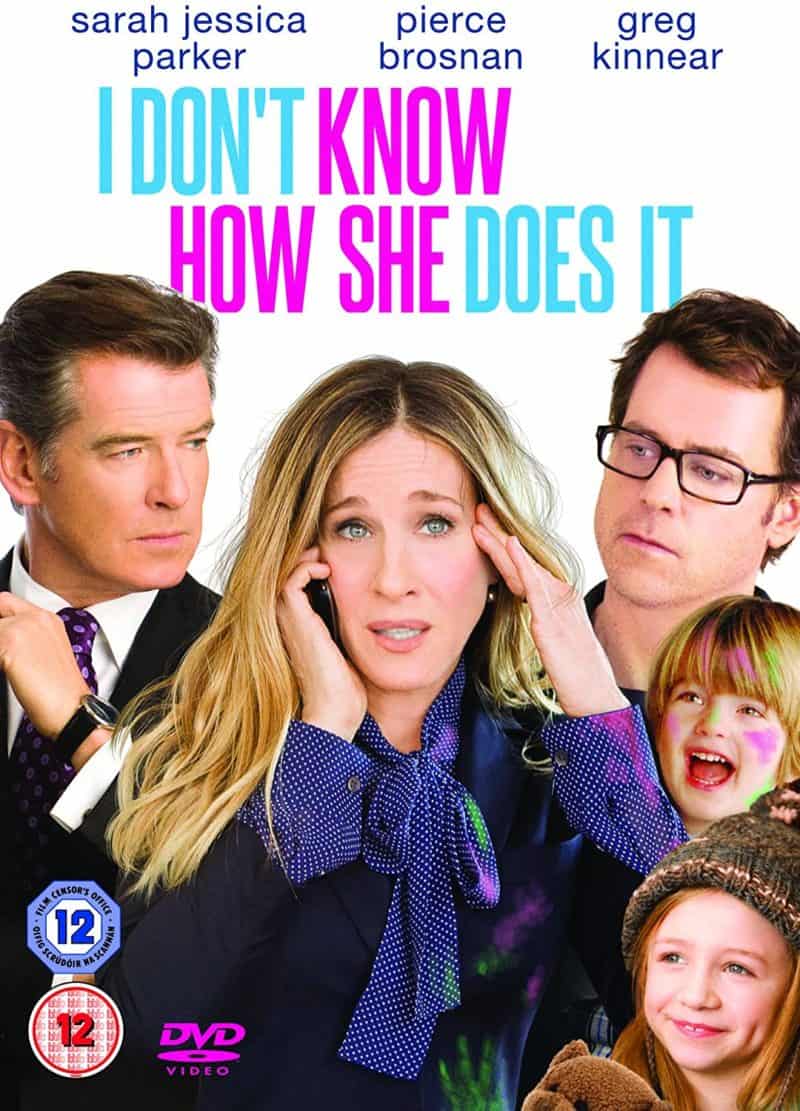 As a Mum there are so many aspects of Kate that I could relate to; trying to always be there for her children but being pulled in so many directions, worrying about what the "muffia" (Mums in the school playground) will think of her so she fakes the mince pies for the School Christmas Party because she doesn't have time to bake them. Walking around the house and seeing the nagging things which need fixing, mentally make a note of them but then forget them until the next time she spots them (I do this one a lot!). She has lists upon lists of things to do and remember, even reminders to make more time for her Husband (yes I'm ashamed to say I even recognise this one!). The book is funny, witty and even sad in places, every woman should read it if they haven't already.
As a result of the book I personally can't wait to see the movie, I just know I won't be disappointed and I think that Sarah Jessica Parker will fit the bill perfectly.