Humf Touch & Feel Books by Igloo Books
If there is one activity which I am always keen to encourage my children to do it is read, books are such a great way to lose yourself for a time and you can learn so much. For that reason I began reading to Little Bean and Beanie Boy whilst I was still pregnant. I would find a quiet time each day and just read short children's books to them. I think it worked because they are both very keen on books already, Little Bean will squeeze as many bedtime stories out of us as she can and very often you can find her sitting quietly in a corner 'reading' a book to herself.
Beanie Boy is currently on the Touch & Feel stage of books which I love and personally find hilarious with Beanie Boy because he doesn't just feel with his hands, he always like to 'taste' too by licking the tactile patches! Anyway, we were sent one of the new Touch & Feel Humf books and it has been very well received by Beanie Boy himself. The character Humf is so cute to look at you'd be hard pushed to find anyone who doesn't love him instantly.
We received Humf – Fun in the Bubbles which again could have been more suited to Beanie Boy if we had tried as Beanie Boy's favourite place is splashing in the bath.
The books are really strong and sturdy, perfect for the not-so-gentle toddler age group and the pictures are really bright and cheerful with happy, smiling characters which appeal to small children. There aren't too many words on the page that Beanie Boy gets bored and starts turning the pages for me and he likes exploring the touchy feely pages with his fingers.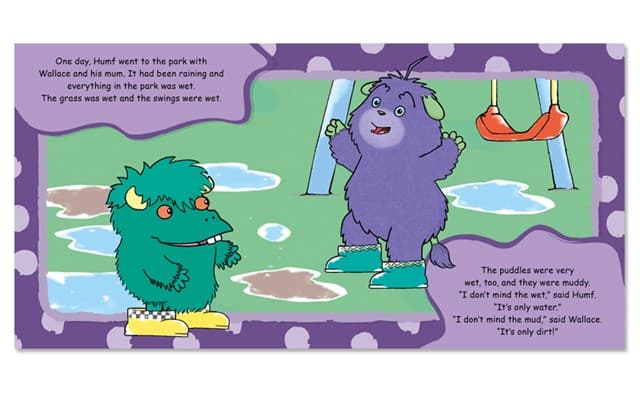 Humf is a really lovable character whose stories are based around friendship and fun, great books to get your little ones started on a hobby which could last a lifetime. These books are also a perfect size for stocking filler gifts and can be found on Igloo Books website along with other great books for the whole family.