Green People Organic Children's Shampoo and Conditioner
#ad
As parents don't we just want to be able to give our children the best of everything? When it comes to me, I don't mind buying the supermarket's own brand of certain products but for my children, I want to know that everything that they use to take care of themselves is of the best quality and will keep them as perfect as the day they were born (we're not talking behaviour here though!).
A little while ago I was asked by Green People if we would like to review the Organic Children Lavender Shampoo and Conditioner. Most importantly for us, the Shampoo and Conditioner are non-irritating for sensitive scalps and they are free from SLS which is something which many people are keen to avoid. Ever since Little Bean was a baby she has had very sensitive skin and is prone to eczema but thanks to being very careful about what products we use for her she hasn't had a skin flare-up in a very long time and I am keen to keep it that way.
All the ingredients used are organic and fairly traded, they are suitable for vegans and vegetarians so they tick all the boxes. The Lavender scent is very subtle and perfect for bedtime bathing as it helps to calm the little tikes ready for a restful sleep.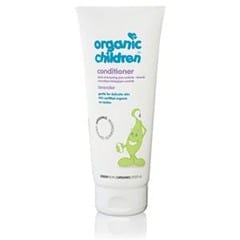 The Shampoo and Conditioner are concentrated so you only need a very small amount which is then worked up into a rich lather. Little Bean has very fine hair which gets tangled very easily, especially with how much she tosses and turns in her sleep so we always use the Conditioner too which leaves her hair beautifully soft and easy to comb without any tears!
There are some beautiful ranges of skincare and toiletries available from Green People all made with organic and fairly traded ingredients and just in time for Christmas, there are some beautifully packaged gifts for the whole family starting at just £5. Why not pop over and have a look?