How To Set Up And Successfully Run Your Own Barber Shop
Are you a barber, hair stylist, or beauty specialist looking to open your shop? Setting up and running a thriving barbershop is an exciting undertaking. Not only do you get the opportunity to be your boss, but it also offers freedom of creativity in creating different haircuts and styles that reflect your personality. That said, developing plans for achieving success can take some time. With this guide on setting up and successfully run your own barber shop, we'll provide you with all the tips and advice necessary to ensure you get off on the right foot from day one.
1. Invest in Quality Equipment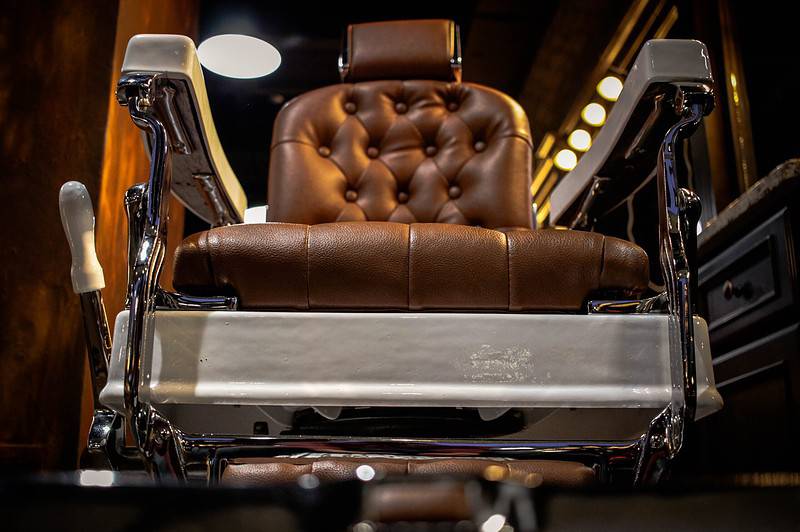 High-quality equipment will not only improve the quality of your service and, ultimately, the satisfaction of your customers, but it also helps ensure that your employees have all the necessary tools to do their jobs right. Quality Japanese steel hair shears help to ensure precision cuts and a wide range of styling options. Also, the right combination of clippers, brushes, combs, and other accessories allows your staff to create diverse looks.
Finally, having the right chairs and mirrors is vital for comfort and practicality. Ensure each station has enough room for tools and supplies to be stored nearby and comfortable chairs for customers.
2. Create a Business Plan
When creating this document, it is crucial to focus on outlining the goals and objectives of your shop. To do so, you should consider such realities as profitability, operational feasibility, budgeting, staffing, and marketing strategies. By focusing on these key elements of a business plan, you can ensure you have a roadmap for what it takes to make your venture successful.
The best way to approach the process is by breaking down each of these factors into manageable tasks – once each phase is complete, the overall plan takes shape, and the result is achievable goals that can be measured and monitored over time. Taking the time upfront to build out this document will put you miles ahead when eventually getting off the ground with your barber shop.
3. Establish A Primary Location
Location is vital when setting up a barbershop. The ideal spot should be situated in an area with plenty of foot traffic and parking for customers. Additionally, consider the area's demographic and how it might impact your business's success. Proximity to other companies can also be beneficial when forming relationships with local shop owners.
4. Hire the Right Employees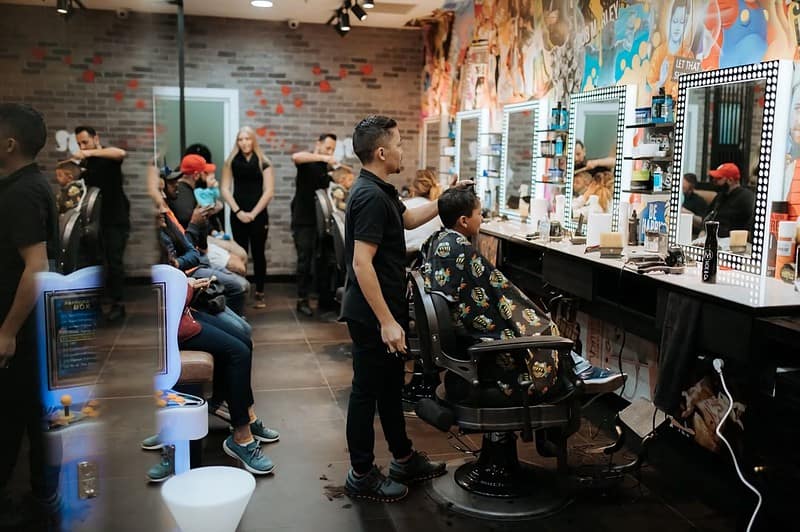 The success of any business starts with its people – and barber shops are no exception. That is why hiring the right employees for your shop is vital. You want to bring in talented individuals who can provide excellent services, have a passion for the industry, and have a genuine interest in helping customers look and feel their best.
Investing time and effort into seeking out the right employees is essential for setting up your shop for success. Make sure to take advantage of any available resources like job fairs or social media outlets and conduct thorough interviews before making final decisions. Your barber shop will be off to a great start with the right staff.
5. Market Your Business
Marketing is an essential component of any business; the same goes for barber shops. After all, you need people to know about your services for them to use them. There are many ways to get the word out about your business, such as setting up a website or launching social media campaigns.
Another great way to market your barber shop is by participating in local events or gatherings. This will get people talking about you and your services and provide a great opportunity for networking with other like-minded individuals in the industry.
6. Ensure Customer Satisfaction
When running a successful barber shop, customer satisfaction is critical. Ensure that you have measures in place to ensure that your customers consistently have a positive experience when they enter the salon. This could include offering special promotions or discounts, flexible scheduling options, or an easy-to-navigate website with clear contact information.
In addition, it's also essential to ensure that your employees are friendly, helpful, and knowledgeable about the services they provide. Taking care of these small details can go a long way in ensuring customer satisfaction – and ultimately setting up your barber shop for success.
Opening a barber shop is no easy feat, but with the proper preparations and strategies, it can be very rewarding. From choosing the perfect location to investing in quality equipment to hiring the right employees and marketing your business effectively, there are several steps you need to take to ensure that yours will be a success. Most importantly, remember to ensure customers are always satisfied with their experiences in your shop.