3 Tips for Taking Your Kids to Disney's Animal Kingdom for the First Time
Disney is a company that really knows how to create a compelling resort and amusement park experience for visitors of all ages.
However, if you're planning a trip to its Animal Kingdom location within Walt Disney World, and you've never taken your little ones along with you before, taking time to plan is sensible. As part of this, make the most of the following tips, and you'll have the best possible time on your upcoming excursion.
Which Rides are the Best at Animal Kingdom?
Whether it's your first time or not, there are plenty of exciting rides to experience, and knowing which ones you want to prioritize will help avoid disappointment on the day.
For the thrill-seekers in the family, take a spin on Avatar Flight of Passage, an exhilarating 3D flight simulator where you soar through Pandora and feel every breath-taking dip and turn. This is regularly ranked as one of the top rides at Animal Kingdom, and for a good reason.
For something more relaxed, hop aboard Kilimanjaro Safaris, which is an open vehicle tour that takes you across 110 acres of savannahs filled with exotic animals. And don't forget Expedition Everest – Legend of The Forbidden Mountain. This roller coaster is sure to get any heart racing as it travels backwards through a mysterious peak.
If water activities sound like fun, then head over to Kali River Rapids, where everyone can join together for some white water rafting, or check out Splash Mountain, which offers winding flumes and gentle rapids perfect for cooling off during those hot summer days.
Whatever you decide to do, Animal Kingdom is sure to be an unforgettable experience for the entire family. Just be conscious that queue times for the more popular attractions can be long, so plan accordingly.
How To Have a Magical Time Without Breaking The Bank
Visiting Disney's Animal Kingdom doesn't have to mean pushing your budget to the limit. There are plenty of ways you can save money while still having a magical time.
First, take advantage of discounts available when you book in advance, as well as any promotional offers offered by Disney directly. Check with your credit card provider, too, because many offer cashback rewards when spending at Disney Parks and Resorts.
You could also make use of free activities once you arrive, such as interactive shows and live music performances that take place throughout the park from early morning through late evening. These will keep everyone entertained for hours at no extra cost.
Consider bringing your own healthy snacks too. There are designated picnicking areas in all four parks of Walt Disney World, where you can get together with family and enjoy lunch al fresco rather than paying for food from the stalls or restaurants.
What You Need To Know About Seeing Wildlife Up Close and Personal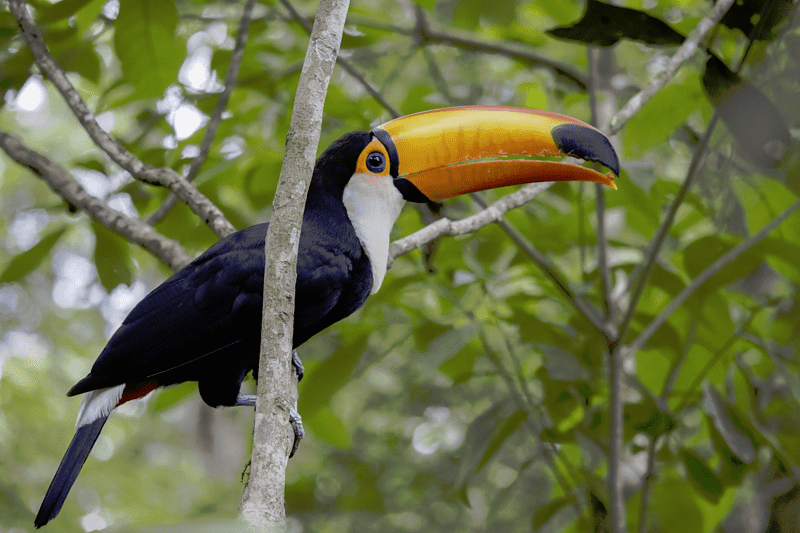 Animals are everywhere at Disney's Animal Kingdom, so you should get ready for an up-close and personal look at some of the most beautiful wildlife from around the world.
Start your day by heading to The Oasis exhibits, where you can take a leisurely stroll with your family past flamingos, otters and macaws. Be sure to keep an eye out for any animal encounters along the way!
Also, head towards Discovery Island Trails, where you can wander through lush forests teeming with all kinds of creatures, such as tortoises, toucans and kookaburras. This is perfect for inspiring young minds with the wonders of the natural world.
Final Thoughts
The main thing to remember is that the more research and planning you put in ahead of your Animal Kingdom visit, the better it will be on the day, so don't leave this to the last minute.