How to Properly Plan a Family Trip to the UAE
Are you considering a family trip to the UAE? With its golden deserts, vibrant cities, and legendary hospitality, it's no wonder that this gorgeous country has become an increasingly popular destination for travellers of all ages. If you're looking for things to do and places to explore in the United Arab Emirates, then you've come to the right place! From booking flights and hotels to creating an itinerary full of exciting activities, proper planning is key when it comes to having a successful family vacation – read on for some useful tips on how to properly plan your Dubai adventure!
Research the UAE Visa Requirements for Your Family Before Planning the Trip
Before planning your family trip to the UAE, it's essential to research the visa requirements beforehand – as each country has its own rules and processes. This can vary from obtaining a tourist visa through the Embassy in advance to simply presenting your passport and purchasing a visa on arrival. Whatever option you choose, ensure you are familiar with all the necessary paperwork and requirements beforehand. It's best to double-check with your consulate, airline, or travel agency for further guidance on specific visa requirements and information about any special regulations that may apply to citizens from your country. That way, you can be assured that everyone in your family is ready for a hassle-free journey that will get them off to an awesome start in discovering all the cultural treasures that the UAE has to offer!
Choose a Hotel that Meets all the Necessary Criteria for a Family Stay
When planning a family trip to the UAE, thoroughly researching and choosing a hotel is essential. You'll want to look for amenities such as comfortable rooms, access to public transportation, good restaurants, and services such as laundry facilities. It's also helpful to find out what activities are nearby – perhaps you'd like a swimming pool or sports centre within walking distance. Additionally, if travelling with kids, age-appropriate entertainment can make all the difference – think kid's clubs and activities catered towards children of your group's ages. To save time and ensure you've got it all covered, have many options on hand. Take the time to read guest reviews and weigh up features against price tags for an ideal solution for everyone in your family's accommodation needs.
Think About Transport
When planning a family trip to the United Arab Emirates, it is important to properly plan your transportation. Air travel will usually be the fastest way to get there, but there are plenty of other options. Driving can be an excellent way to explore the area and take in everything it has to offer; however, you will want to consider factors such as cost and availability of rental cars. The folks at UAE Driving note that there are many different car rental companies and you should do your research to find one that suits your needs. Additionally, public transport – such as buses, shuttles, and trains – can be an economical choice if they are available where you want to go. Taking into consideration these different transportation options is essential for creating a successful vacation itinerary. Also, many UAE roads are multi-lane highways, so it's important to adjust your driving skills safely and comfortably navigate them.
Make a Budget and Set Aside Money for Souvenirs and Activities to Do While in the UAE
Creating a budget and setting aside money for souvenirs and activities is one important planning step when preparing for a family trip to the UAE. Saving up in advance allows you to enjoy everything that the country has to offer without worrying about running out of funds halfway through the trip. Consider allocating enough money for attractions, meals, transportation, and other expenses, with room left over for interesting souvenirs or thrilling last-minute excursions. Setting up a budget may not be as exciting as booking tickets or packing, but it will ensure that everyone can have an unforgettable trip while staying within your desired budget.
Look into Which Landmarks You Would Like to Visit in Advance so You Can Plan Out an Itinerary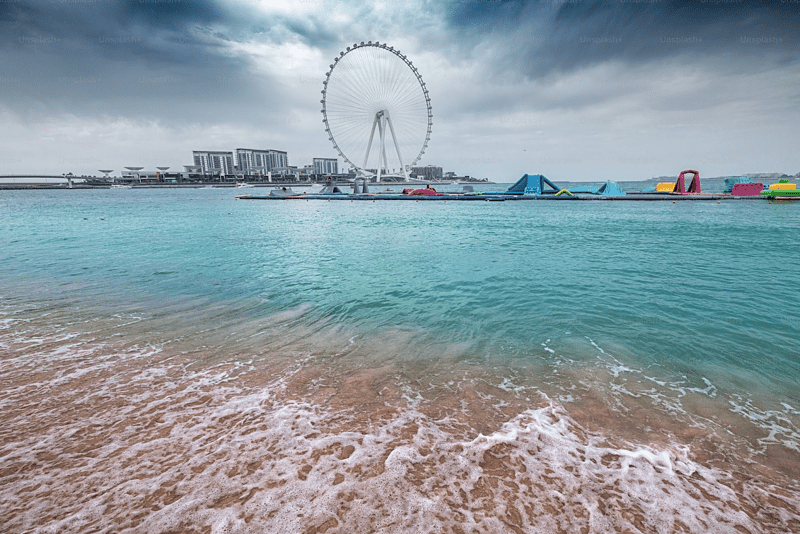 Planning a family trip to the UAE can be an exciting adventure, but taking the time to look into the landmarks you would like to visit in advance is key to making sure you don't miss out. Doing your research beforehand will ensure that once you arrive, you have a clear hitch-free plan of where and when to visit different locations. This can also give you time to figure out which parts of the legendary United Arab Emirates are most appealing for you and your family.
These are some tips for planning a successful family trip to the UAE. By following these steps, you can ensure that you and your family have a hassle-free and enjoyable experience while exploring this fascinating country.