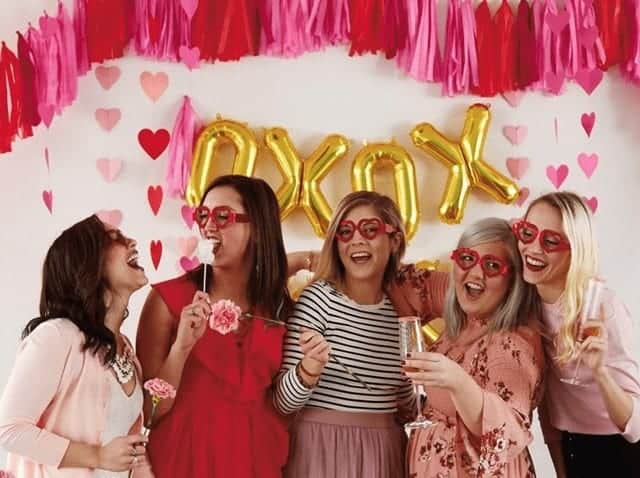 How to Plan the Perfect Valentine's Day
Valentine's Day: the day of love, appreciation and admiration towards our loved ones. Whether you're single, coupled up, or somewhere in between, ensure your V-day festivities are clear of clichés and provide a good time for all involved. What matters the most about this holiday is that you spend it with people you love and who love you back. To help inspire your own plans, here are some ideas below.
Single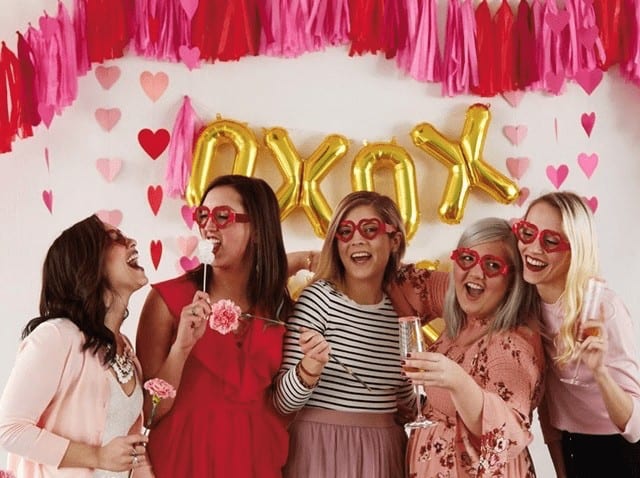 Who says you can't have a date on Valentine's Day if you're single? Just because you don't have a significant other at the moment, doesn't mean you can't celebrate this festive day of love– you've got your girlfriends! In fact, Galentine's Day has been the biggest craze for singles over the past couple of years–it's essentially the friendship version of Valentine's Day! Now, friends celebrate the day by sending fond messages, meeting up and exchanging gifts with their girlfriends.
Some fun ways to host a Galentine's Day bash with your besties are:
Host a dinner with all of your favourite yummy treats. Have each girlfriend bring over their favourite dish, whether it be a main course or dessert, so you can feast like the queens you are!
Plan a craft night where you put your creativity to the test. Get together and hold your own "painting with a twist". Creating crafts while sipping your favourite wines sounds like a recipe for making more memories to last a lifetime.
Old fashioned sleepover where you watch movies and gossip all night long! Set up a comfy barricade of pillows and blankets on the floor and cosy up with your besties while you snack and sip away on chocolates and wine.
The possibilities are endless when you think about it. Just remember the most important thing is to celebrate being with your gal pals who will always have a place in your heart.
Dating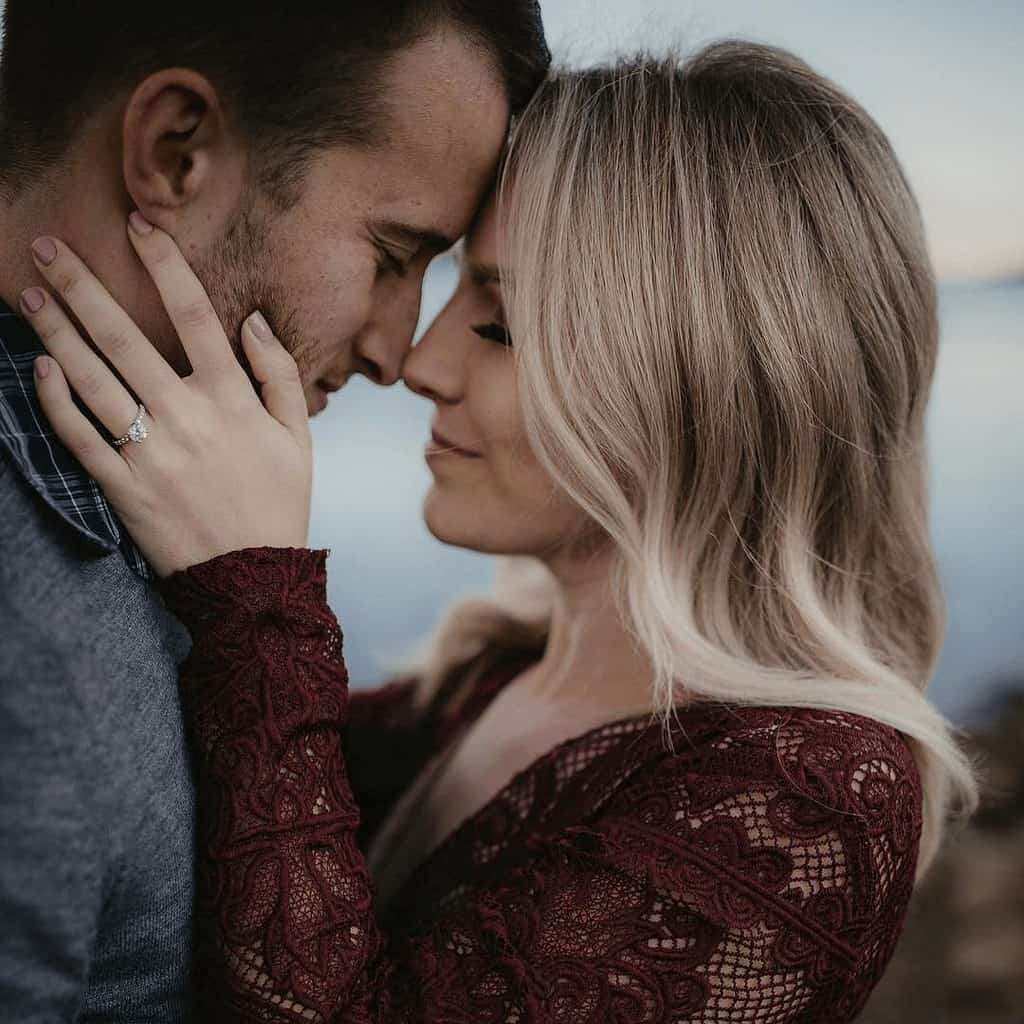 Whether you've been dating for a couple of months or several years, surprising your partner with a memorable moment on Valentine's Day will score you brownie points. I get it, becoming more creative as the years pass can be tricky and you don't want to keep recycling the same old gifts and ideas each year. To continue winning your lover's heart each year, try incorporating these ideas into your v-day plans:
Ice Skating. There is a reason why this activity is featured in most rom-coms- it is romantic! Whether you're holding on to your significant other the entire time, or gliding on the ice while holding hands, it is pretty much a guarantee you will be getting close. Once you've had your fun, dive into some hard-earned drinks to warm you back up!
A second first date. For those of you who have found the love of your life, the one who you can't live without and want to spend the rest of your life with, this idea is for you. If you are ready to pop the question to your significant other, consider re-creating your first date. From the place where you first met to the exact spot, you shared your first kiss- every little detail counts! If you're planning to propose on the special date, you will need a glistening diamond ring to propose with and it will need to be perfect. Browsing sites like Blue Nile can provide inspiration when choosing the most ideal engagement ring for your special someone.
Karaoke night. What better way to spend your V-Day night then belting out love songs with your loved one? From Celine Dion's, 'My Heart Will Go On' to Sonny and Cher's 'I Got You Babe', singing these classics will be sure to give you all the feels as well as some laughs along the way.
Married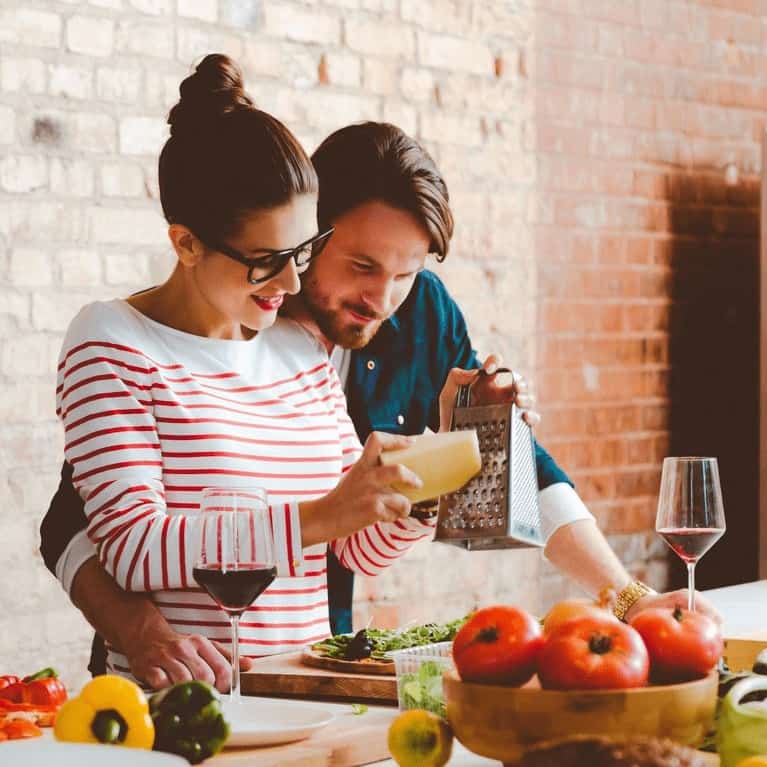 By now, you both are experts at all things Valentine's Day. You've done the whole fancy dinner and flowers and chocolates. However, just because you're married doesn't mean you have to approach Valentine's Day any differently than others. In fact, to keep the spark and appreciation in your marriage alive, consider these ideas.
Scavenger Hunt. Take your spouse on a romantic scavenger hunt. Ask them to answer riddles to find the clues to items that you placed somewhere around the house or even the town. The last item should give instructions that lead to your Valentine's Day activities. This idea will create a fun bonding moment between the two of you.
Jar of treats. Fill a jar with your spouse's favourite candy and some love notes, which you can purchase from khan-alasal.com. Some examples of notes could be: 'Good for a foot rub, 10 kisses, etc.' Your notes can also express your love and respect for your partner, such as: "I am so blessed to have such an amazing partner like you." Want to add an even sweeter touch? Take the time to individually roll each note and tie it with a ribbon. This will make each message that much special.
Take a vacation day from work. Surprise each other by taking the day off from work and enjoy Valentine's Day together at home. Enjoy a relaxing morning together on the porch drinking your coffee, then head to one of your favourite restaurants for lunch. Once dinner time hits, relish in making a delicious meal together that you can enjoy fireside with a nice bottle of wine. Taking an entire day to enjoy one another gives you the chance to show your love and appreciation on another level.
Regardless of what your Valentine's Day plans are, just remember that it isn't about what you do, but who are with. Revel in the love you have for your friends, significant other or life partner and your day should go off with a hitch!