How to make your home feel suitably festive in time for Christmas
Can you hear the sleigh bells ringing? Christmas is coming, so you need to start preparing your home to look and feel festive for the Christmas season. Of course, a Christmas tree is a must, but here are some creative and innovative ways to decorate your house in the Christmas spirit this year.
Simply does it – small decor here and there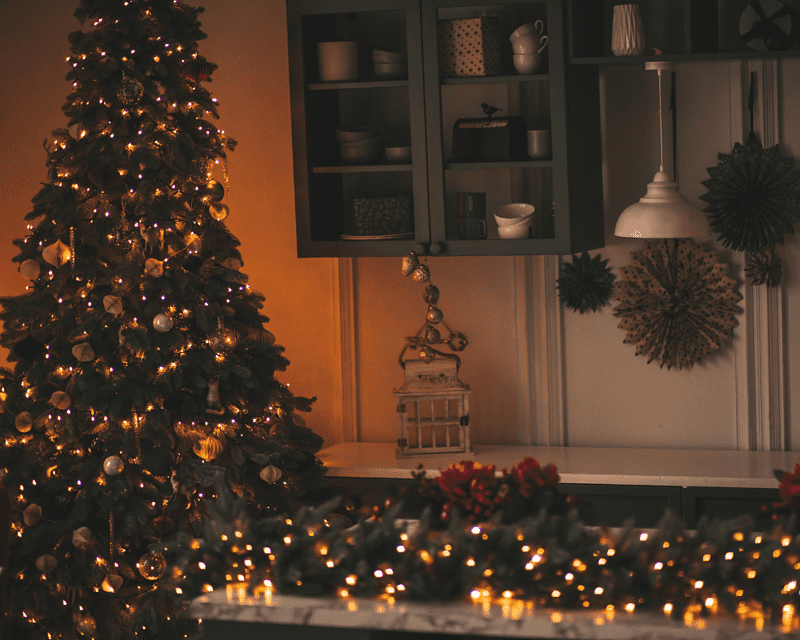 One survey revealed that 30% of consumers plan to spend less on Christmas shopping than the previous year. This may be due to the current cost of the living crisis affecting many households and the after-effects of the COVID-19 pandemic.
As a result, simple and cheap, but not flimsy, decorations may be more suitable for your home this Christmas. This can include things such as Christmas-themed ornaments or simply wood or brass ornaments that evoke a sense of relaxation, which can be used as decor all year round.
Cosy and leisurely
Of course, it would not feel like Christmas without snug blankets and pillows. Aim for large, fluffy blankets and oversized pillows to incite the Christmas spirit and an overall cosy aesthetic. For some variation, they can also be of different textures, such as knit or fur. Place them over chairs, sofas, and even your bed, so they are easily accessible for everyone.
Opt for blankets and pillows with neutral or earthy colours and muted Christmas colours of red and green. Patterns like plaid and gingham are also great for a Christmas aesthetic or simply Christmas-themed blankets or pillow covers with a reindeer or other Christmas symbol.
Warmth for a cold winter
The winter months are cold and long, and whilst Christmas makes up for it, you still want to keep warm during this season. An electric fireplace is a good place to start if you have the funds to invest in one – it is the perfect addition to your home to invoke festive feelings and is much safer than a wood-burning fireplace.
Lighting up your home
Christmas lights are great for making your home feel more festive and merry for Christmas. Although you will probably put them on your Christmas tree, we suggest entwining them on stair bannisters or railings across hanging pictures or paintings. This can add an extra dimension to the interior of your home.
To save on energy bills this Christmas, it would be best to turn these off during the evenings when everyone goes to bed.
Essences of nature
We mean garlands, wreaths of foliage, and dried fruit for a homely touch. Hang these on doors, walls, stair bannisters, railings, or the mantelpiece. You could even purchase faux pinecones or holly as a centrepiece for the dining table. In addition, you may want to consider scented candles of earthy tones that remind you of Christmas – woodsy scents, for example. These can help incorporate a Christmas cabin look and feel into your home.
And there you have it – just a few ideas for giving your home a festive makeover in time for the holiday season.