How To Choose and Wear Fashion Jewellery to be a Party Queen
Aside from your clothes, jewellery is one of the most important things that you should know how to style up. Knowing which fashion jewellery to pick for a certain occasion will definitely make your outfit shine the best and save you from the most embarrassing fashion faux pas ever to be committed.
For someone new to fashion jewellery, this might come off as an intimidating learning process, but trust us; we'll get you through it easily enough to go out and be confident in every accessory you wear!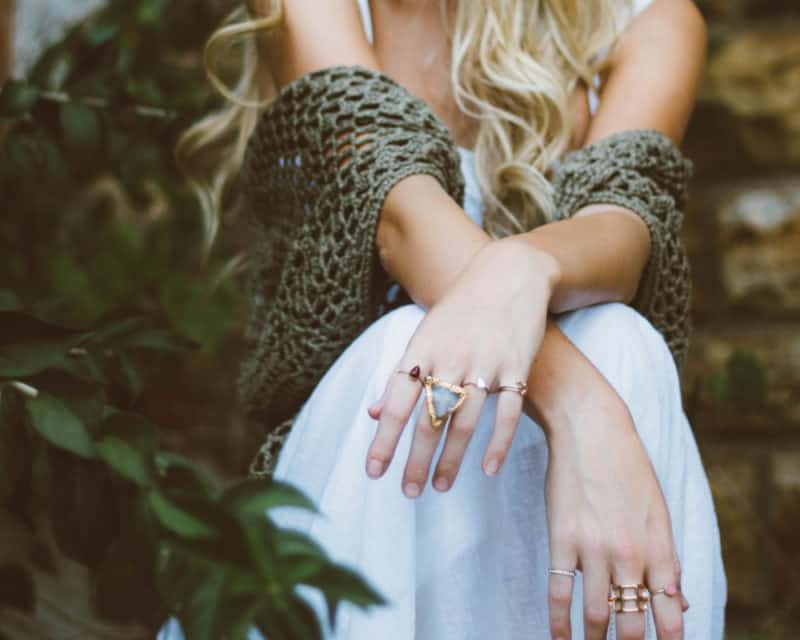 First off, your party outfit. Most women think on the lines of their trusty LBD and high heels, but what about your jewellery?
Well, we got you covered. From choosing which metal goes best with your outfit to fashion jewellery no-no's, here's a crash course on how to choose and wear fashion jewelry wholesale that will guarantee you to become the life of the party in a fast way.
1. Wear something that is Everything-Proof
We all know that when you go out and party, you have to look good effortlessly. However, you can't be constantly conscious of how your clothes would look like during a night of dancing —the same goes with your jewellery.
So always plan and wear a fashion jewellery piece that is everything-proof. We're talking about excessive sweat, liquids, and accidental bumps and scratches. Since not all fashion jewellery pieces are made the same, make sure to pick the right quality to wear for a night out.
Because trust us, you won't have much fun if you find out that your finger is turning a shade of green because someone accidentally spilt a drink on your ring.
If you're unsure if your fashion jewellery pieces are water-proof or sweat-proof, you can buy a jewellery protectant spray online to remedy this problem.
2. Throw All The Jewellery Rules Out Of The Window
At another time, jewellery is such a strict subject that everything is policed on what's acceptable or not. For example, you can't wear different metal shades; it's a horror to wear a ring on your hand if you're not married and don't even mention wearing faux pieces.
But now, all rules are thrown out of the window. Modern fashion is over with what's good to wear and what's not. More so when it's time to party.
Don't be afraid to break the boundaries when it comes to fashion jewellery. Embrace your quirky side, and who knows? You might become a fashion trailblazer.
So wear that pearls to a club or be dolled up with the shiniest and most outrageous pieces in your collection! Our favourite choice? You can never go wrong with the latest fashion jewellery trends on the runway. So take inspiration from the leading fashion design houses and make the party your very own runway!
3. Choose Your Fashion Jewellery Strategically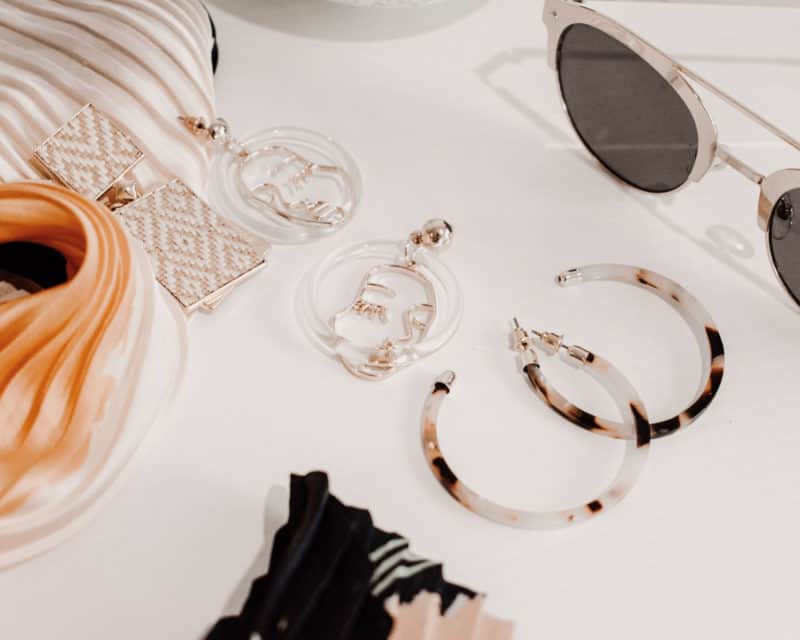 When you wear gold dainty jewellery, you want people actually to notice that you're wearing it. So there's no point if everything is going to get lost under your clothes.
This tip is even more in effect when you're partying. If it's a night out in a club, you want to choose something that will pick up the lights and are big enough to be seen even with dimmed lights. So not only you're giving your fashion jewellery pieces a chance to shine on their own, but it's also giving a better silhouette and an interesting look to your outfit.
For formal parties, your jewellery will depend on the nature of the event. For example, you can't be wearing the flashiest chandelier necklace if you're going to a solemn mixer or not wearing any jewellery piece at all if it's a celebratory event. Always remember that jewellery conveys a specific impression on people, so choose wisely!
P.S. If you're not unsure which goes with which, it's still acceptable to wear matching jewellery. The modern take on these fashion jewellery sets makes every piece work together without looking too repetitive.
4. Take Advantage of "Opposites Attract"
The notion of opposites attract isn't just applicable to science. It can also be used in the art of fashion, especially on your jewellery.
The principle is simple enough. If your outfit is flashy, then choose a jewellery piece that is a little bit understated such as a beautiful piece of crystal healing jewellery and the other way around. This also goes for picking each piece that you'll wear. If your earrings are quite large and attention-grabbing, hold back on your necklace or don't wear one at all. If you plan to wear some newly bought cheap statement necklaces in bold and chunky fashion, you will want to match them with a pair of Korean fashion elegant small-sized stud earrings.
This also works pretty well with layering fashion jewellery pieces. Long-chained necklaces pair well with chokers. Your average thick-cut bangles can be spiced up with the thin and dainty ones. Not only it will bring balance to your look, but it'll also help soften things up.
While you're free to go crazy and above-and-beyond on your outfits, you don't want to go overboard with everything and stick out like a sore thumb. That's not the kind of attention that we want!
So practice restraint on some occasions and don't hesitate to take a step back if you feel like you're going in too much.
5. Don't Wear Something That You're Not Comfortable With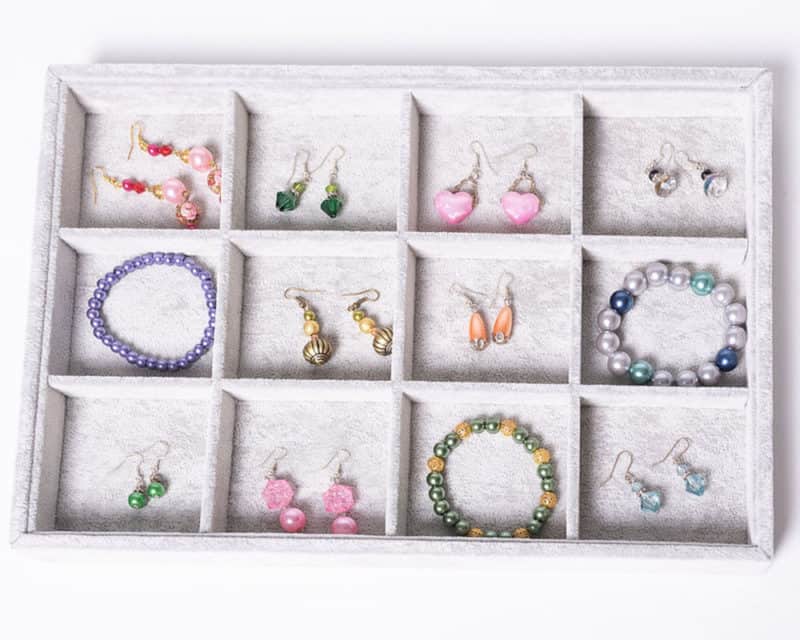 We are the number one advocate for going out of your comfort zones and trying out new styles, but we also believe that your comfort and enjoyment should matter in your jewellery.
For example, trying out a shoulder-length earring is a blast, especially during parties. Such a peculiar piece like that would definitely get curious and awed looks. But the question remains is it practical at that specific moment?
You don't want that earring whipping across your face every time you dance. More so, you don't want that getting caught on other people's hair when you're in a crowd and just accidentally ripping the whole thing off.
The night is long, and the party continues afterwards. So make sure that you're wearing something that will survive you throughout the whole ordeal. If it means lowering the loudness of your style and not compromising your comfortability, then we think that it's totally worth it.