How to Choose a New Front Door
Your front door is the first thing your visitors see and it sets the tone for what's inside. It's also the main point of entry from the outside world, so it must be functional, durable and secure.
With several different materials now available on the market, along with countless styles, finishes and door furnishing options, it should be easier than ever to choose a door that suits your needs while complementing the exterior of your home. But if you find that the dizzying array of options just makes deciding more difficult, keep reading…
Which material is best?
What's best for your home depends on preference, your requirements and your budget. Many people who can afford the latest GRP composite door design still have a traditional hardwood timber door as they prefer the aesthetic, despite the drawbacks associated with timber.
uPVC front door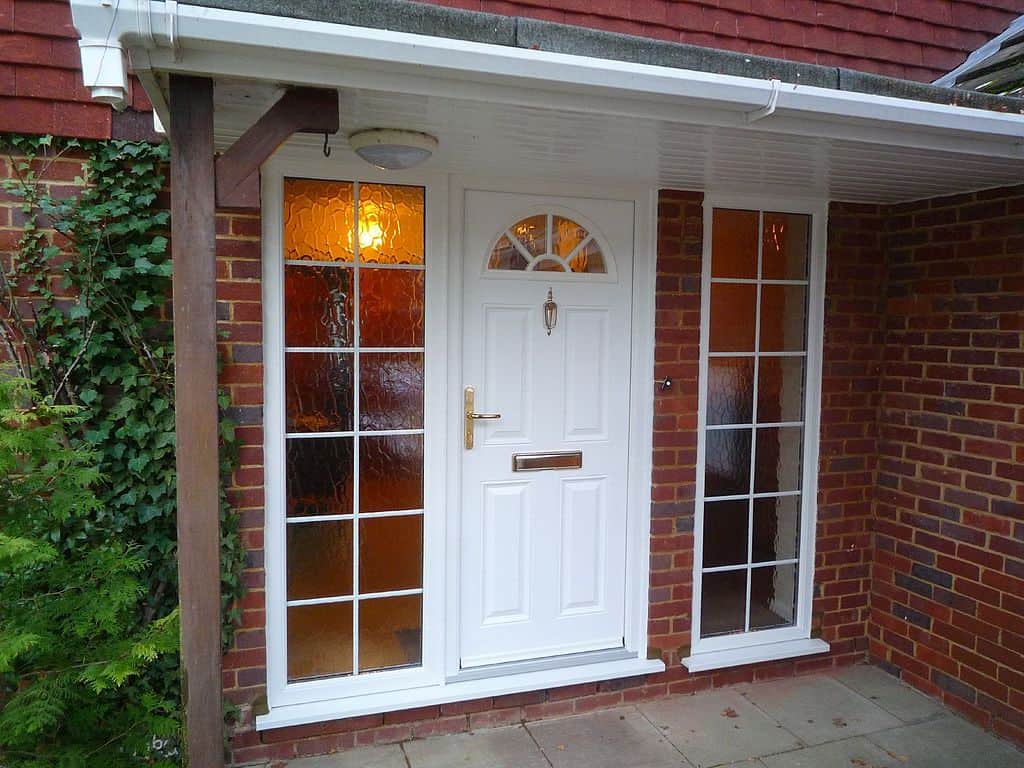 The fortunes of uPVC (or PVCu) have ebbed and flowed over the years. While the heady days of the 1980s are long gone, uPVC technology has continued to improve – not just in terms of durability but also the quality of the finishes available. It's now possible to buy a relatively inexpensive uPVC door that unless examined closely, looks much like a composite or even a timber door due to the improvement in textured woodgrain finishes.
That said, the typical 28mm steel-reinforced uPVC door still won't be as tough as a 44mm composite door, for example. Nor will it be as thermally efficient. But a decent uPVC door can be fitted for as little as £450 and may offer the perfect compromise solution to those limited by budget.
GRP or timber core composite front door
While composite door technology continues to improve, its popularity soars – a 2017 report found that composite doors now account for 54% of the market and this figure is forecast to increase.
The differences between the different composite door constructions – i.e. uPVC, timber core or GRP – are fairly subtle. At 44-48mm they're thicker than the typical uPVC door, they offer a significant improvement in terms of durability and security, and are much more thermally efficient than a traditional timber door, for example. Nor do they swell in wet weather and get stuck in the doorframe in the way that timber can.
Due to the nature of their construction, they also make effective flood doors (PAS 1188), with flooding a growing concern in the UK. However, it may be necessary to work with a trusted local builder to ensure the rest of your home is flood-resilient.
Available in countless designs, styles and finishes, with an array of door furnishings and glass options available, the only downside is cost. Expect to pay at least £900 to have a decent composite door fitted, with some designs costing in excess of £2000.
Veneered timber or solid hardwood front door
The ideal solution for the keen DIYer on a budget, veneered timber doors are available at most DIY stores, are inexpensive and are straightforward to fit. They're typically supplied untreated, so you'd have to stain, varnish or paint the door depending on your preference. Then repeat this process every few years to protect the door from the elements. Sadly, veneered timber is prone to swelling in wet conditions and even if you stay on top of the maintenance, these doors usually need replacing sooner than those made from uPVC or composite materials.
A bespoke hardwood door can make for a beautiful entrance to a period home, but are usually very expensive (from £2000 fitted) and suffer some of the same drawbacks as doors constructed of veneered timber. They'll swell in the frame when conditions are wet, they require regular maintenance to ensure they're weather-sealed, and they can rot if moisture enters the wood – typically from the bottom or wherever the finished surface has deteriorated.
Which design to choose?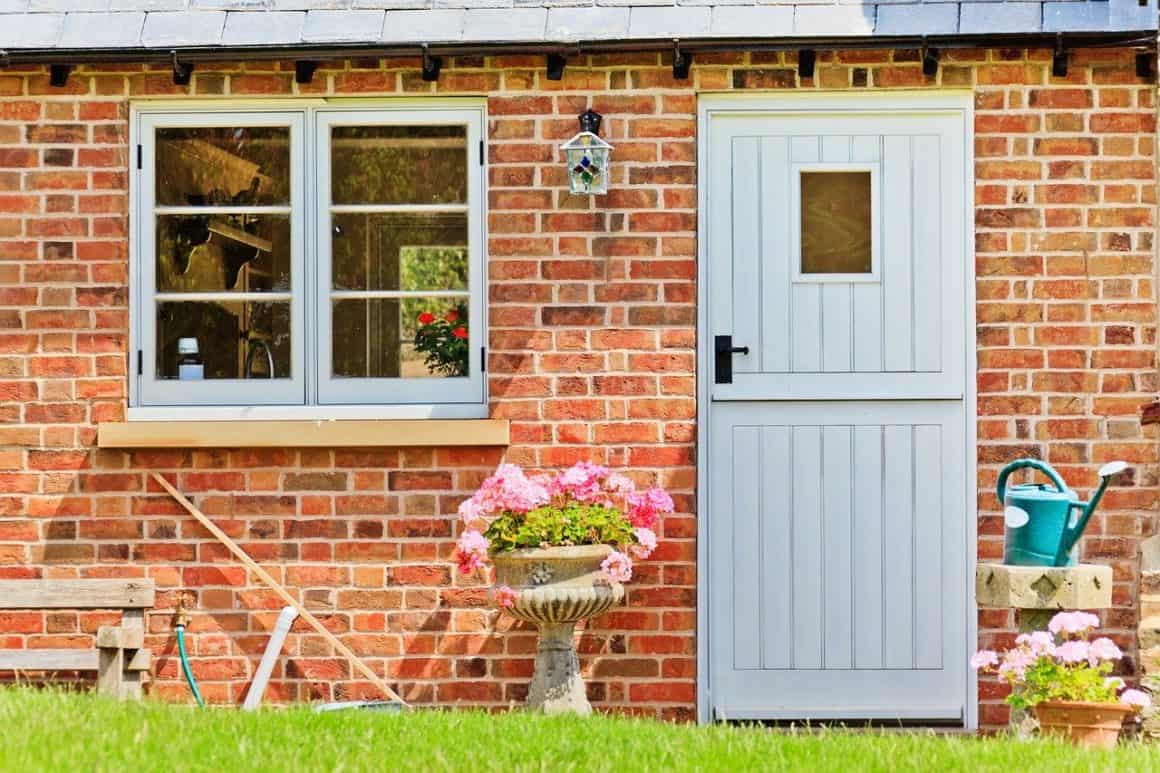 Stable door, contemporary with a metallic finish, traditional in Chartwell green… the possibilities are endless and many manufacturers allow you to build a door to suit your specific needs and preferences.
A stable door would normally suit a back door better but may work great if you live in a cottage in a rural context. A contemporary design paired with a period home might look odd, so it's important to consider carefully how the door will look in situ. Likewise, consider the colour of your window frames when picking out a finish for your front door.
You'll also be faced with a multitude of glass and door furnishing options, some of which will suit the door and the rest of your home better than others.
Don't skimp on door locks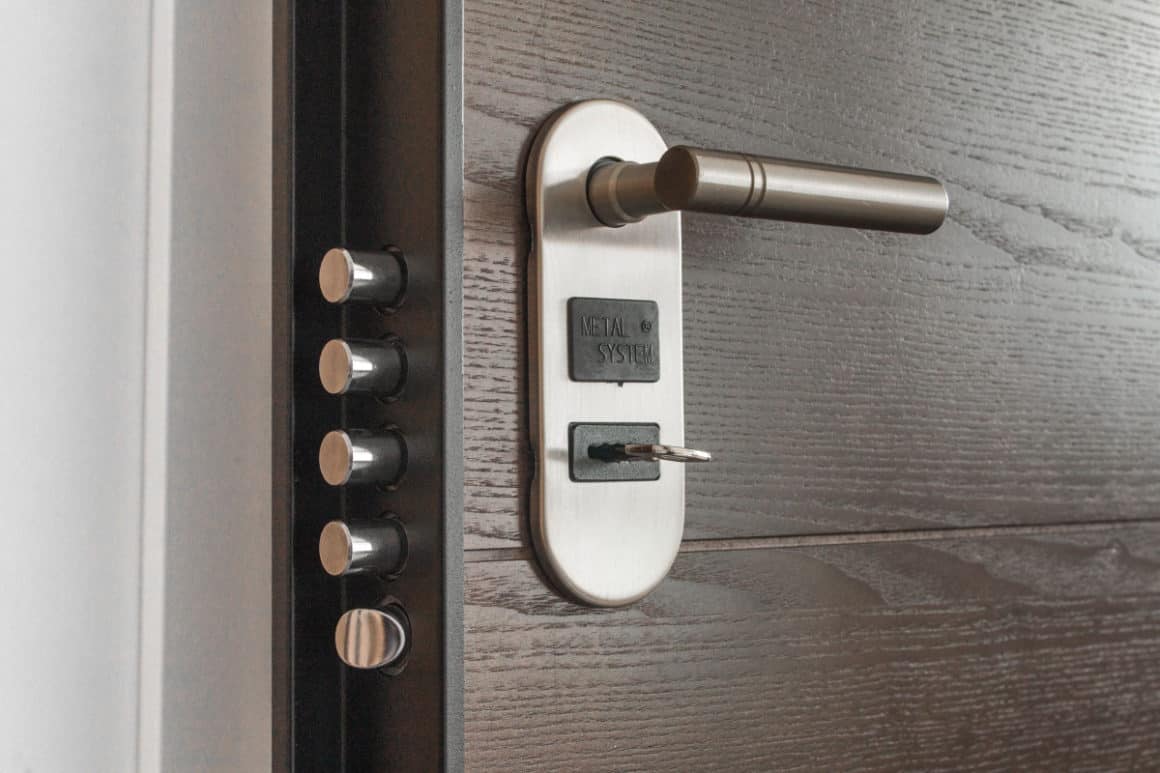 It's important that you feel safe in your home. If your new front door is Secured by Design, PAS 23/24 and Part Q compliant, that covers the door construction itself, the locking mechanisms and also any glazing installed in the door.
We've already spoken about how steel-reinforced uPVC doors are more secure than those of 20 or 30 years ago, but if your new uPVC door is supplied with a cheap barrel lock then all that extra steel serves no purpose. Some euro cylinder locks can be snapped by burglars in just a few seconds. Make sure your door has an anti-snap lock and a multi-point locking system. You can also increase security by installing sash jammers and hinge bolts.
A number of door manufacturers supply front doors with smart locks as standard, allowing access to your home via your smartphone. You could also source smart locks separately and upgrade existing hardware if you wish.