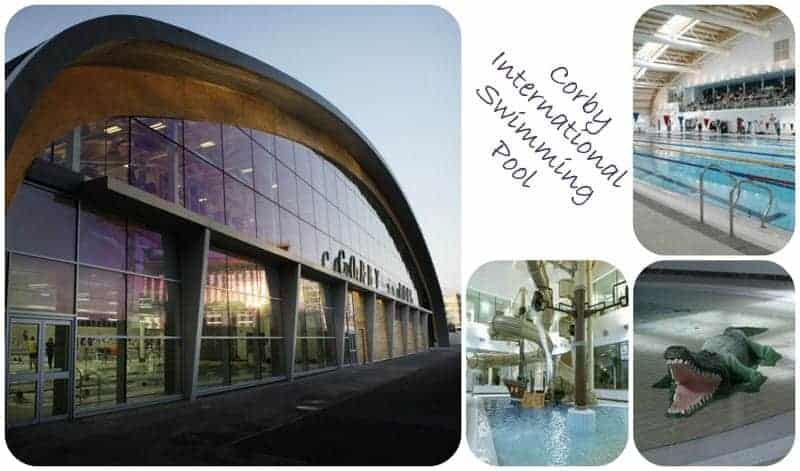 How do you encourage water confidence in children?
On Sunday afternoon we took the Beans over to Corby International Swimming Pool after a recommendation from my friend Karin. The Beans had been nagging me for ages to take them swimming but I will hold my hands up and admit 'I had been putting it off'. I'm not the biggest fan of swimming myself, I kind of have to be in the right mood for it but the biggest thing for me at the moment is just how much Beanie Boy and Jelly Bean dislike swimming that puts me off.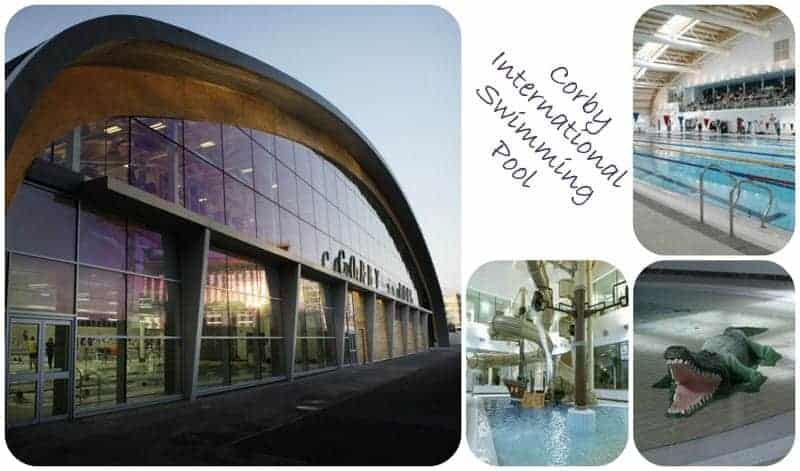 Both Curly and Little Bean are water babies, they love being in the water just like their Dad. Little Bean has progressed well through her swimming lessons and has stacks of confidence in the water but Beanie Boy and Jelly Bean scream and shout when you try to get them in the pool. The funny thing is that Beanie Boy is actually the one who has nagged me the most about going swimming but when you get there he is too frightened to get in. Yesterday we had some minor improvements with Beanie Boy thanks to the pool because it has a great children's fun pool with a Pirate Ship, slides, water canons, a big crocodile to climb on and buckets which dump water on your head periodically. Beanie Boy loved this pool (until he slipped and banged his head). Jelly Bean wouldn't even put his feet in the water – he just screamed the place down and clung to me like a limpet.
Hubby took Little Bean into the shallow swimming pool which was perfect for her and Curly could be found either on the big slide, in the shallow swimming pool throwing his sister around or swimming with her on his back or in the main pool which he thought was amazing because he "couldn't touch the bottom".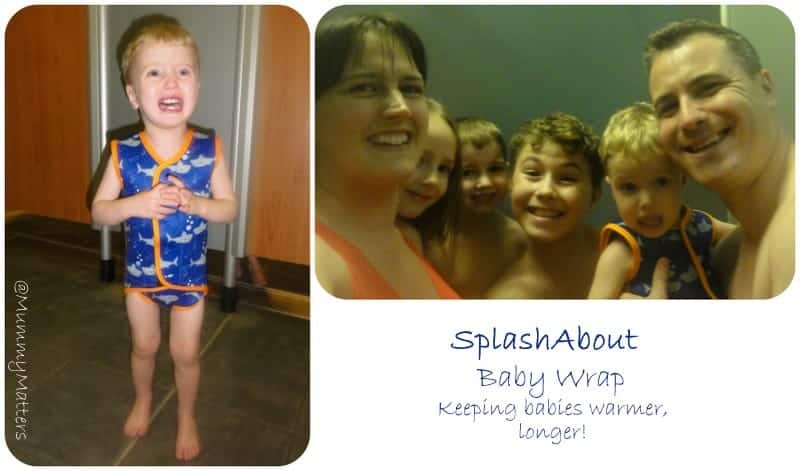 Beanie Boy and Jelly Bean both love to be in the bath at home so I know it's not that they don't like water, I figured maybe it was because they got cold in the water so we tried Jelly Bean in a Splash About Baby Wrap which is a soft neoprene baby wetsuit designed to keep babies warmer for longer (even in cooler pools) without restricting their movement. From a parent's point of view I love how easy it is to put on him, just open it out flat, lay him in and then fasten him up with the velcro strips. Thanks to the adjustable fastenings it will fit him for longer AND it has an SPF50+ so it will be great for the paddling pool in the summer too. I don't think Jelly Bean even noticed the cool Shark Design, for once he had seen the swimming pool and realised we weren't going "swinging" as he had been merrily telling us in the car and we were indeed going swimming – the tears started rolling.
After a bit of 'playtime' in the fun pool Hubby and I took the boys into the shallow pool which is kept a little warmer. Jelly Bean seemed a little happier in this pool, we made it a fun game trying to splash Curly and Little Bean, we did lots of jumping in the water (Mummy – yes my quads are killing me today) and at one point he even let Daddy lay him back in the water to float supported by Daddy.
Beanie Boy took a lot more convincing to get into the shallow pool and was often found clinging to the steps but we are hoping that if we keep going back regularly the boys will slowly relax a little more in the water.
Do you have any tips for a reluctant water baby?