House Design with Garden and Swimming Pool
So how can you have both a garden and swimming pool? Here are some ideas that can give you inspiration for your next project.
Design a Space-Saving Swimming Pool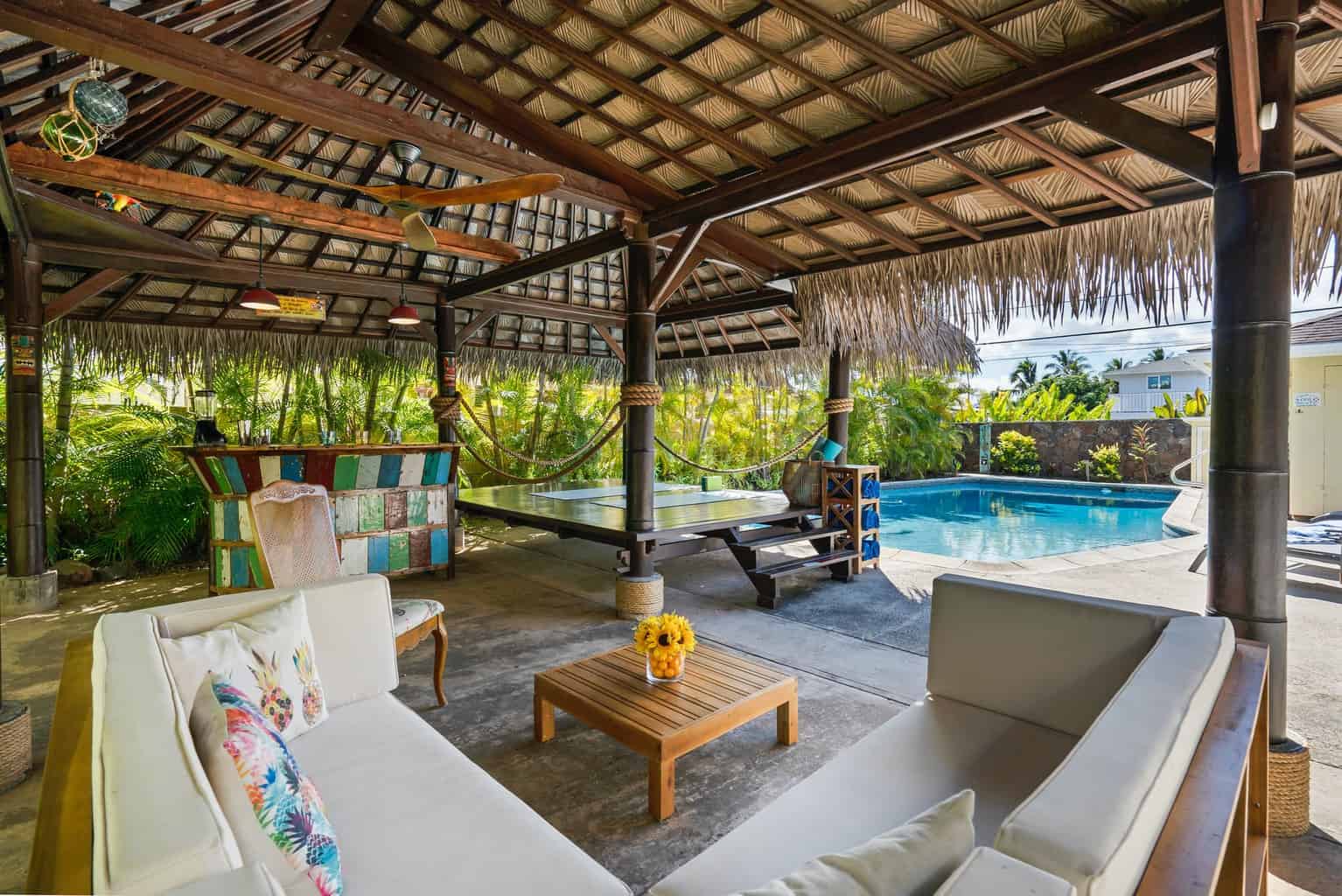 Most people would think that you'll need a big space for a swimming pool. But the truth is, many pool builders recommend that you use only around one-fourth of the entire backyard area for the pool. So if you have a 100 square metre yard, consider having at most 25 square metres allocation for the pool area. By doing so, you can leave space for the garden and other features for your backyard.
But what about smaller homes with even smaller backyards? Consider getting a carefully designed pool that saves space. For instance, if you have a wide area at one of the sides of your property, you may want to consider building a narrow but long pool on it.
But what if you have an even smaller backyard? Think of building plunge pools instead. They are small, easier to maintain, and cheaper to make. You also don't need a lot of water to fill it up. However, they are not suitable for swimming. They are only for lounging, waddling, and cooling off on a hot day. It may not have the same feature like a swimming pool, but it works well with very tight spaces. 
Beautiful Garden and Landscaping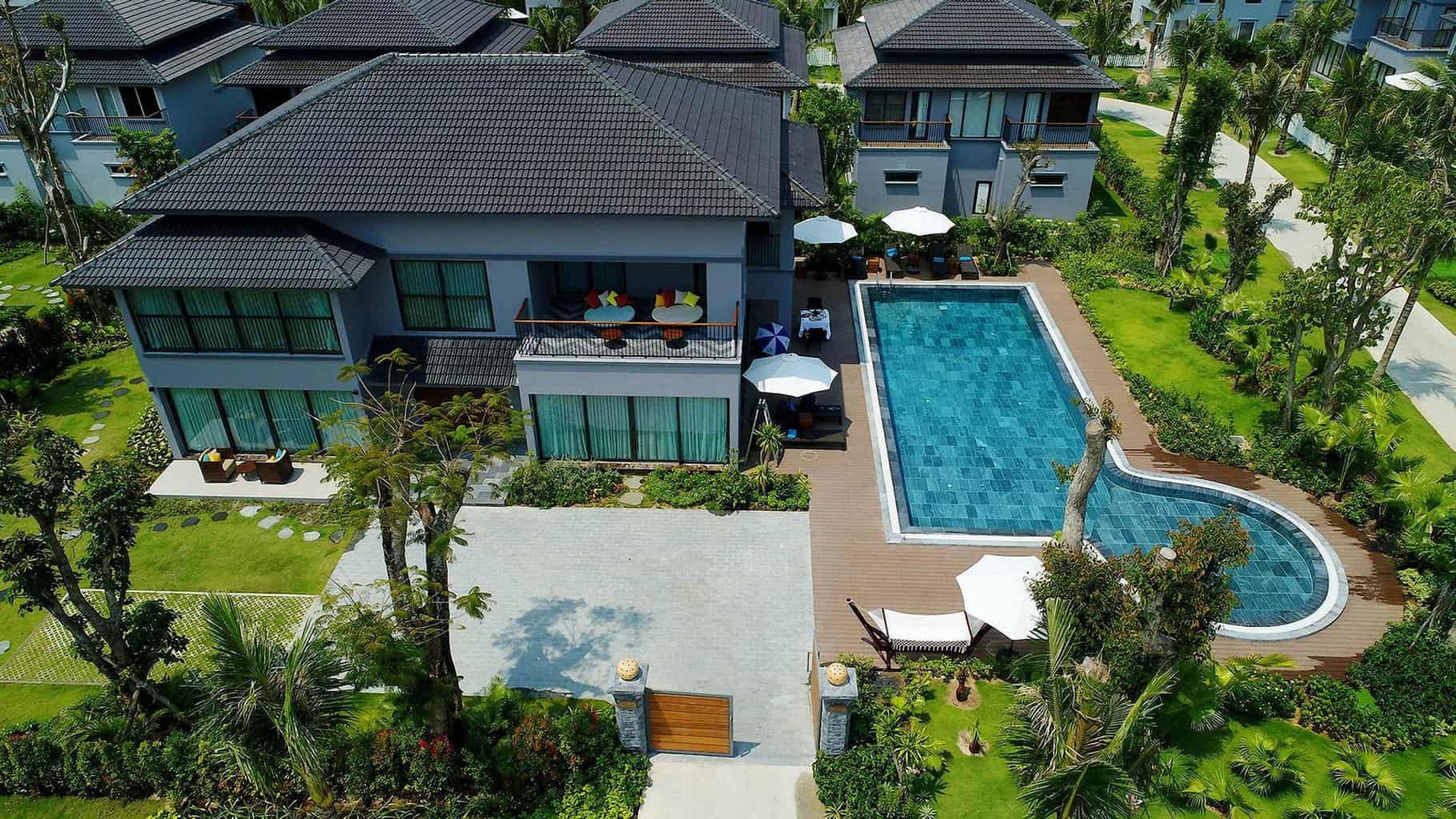 Next, you'll need to work in the garden. One way of doing it is by choosing a theme of your liking. For instance, you can go for a tropical backyard setting. You can place tropical trees and plants in your yard and around the pool, such as palm trees, bamboo, and large leaf plants for this style. Trees and bamboos surrounding your pool area also serve as added privacy for your swimming or plunging sessions. 
Another way of landscaping your backyard pool is by building a lot around the pool. Not only will it add to the aesthetic of the pool, but it can also help drain water when you get out for the pool. You can also add a stone path for the added aesthetic. 
Maintaining a pool can be tiresome enough; you'd best go with easy-to-maintain plants or try Stockton garden maintenance or similar in your area to take the pressure of gardening away from you.
Lastly, you'll want to add flowers to add beauty to your garden. Some excellent choices are lilies, yarrows, cosmos, and junipers. You can also go for wild plants, plants that grow specific to your area, as they are easy to maintain and survive for a long time. 
Cohesive and Stylish Patio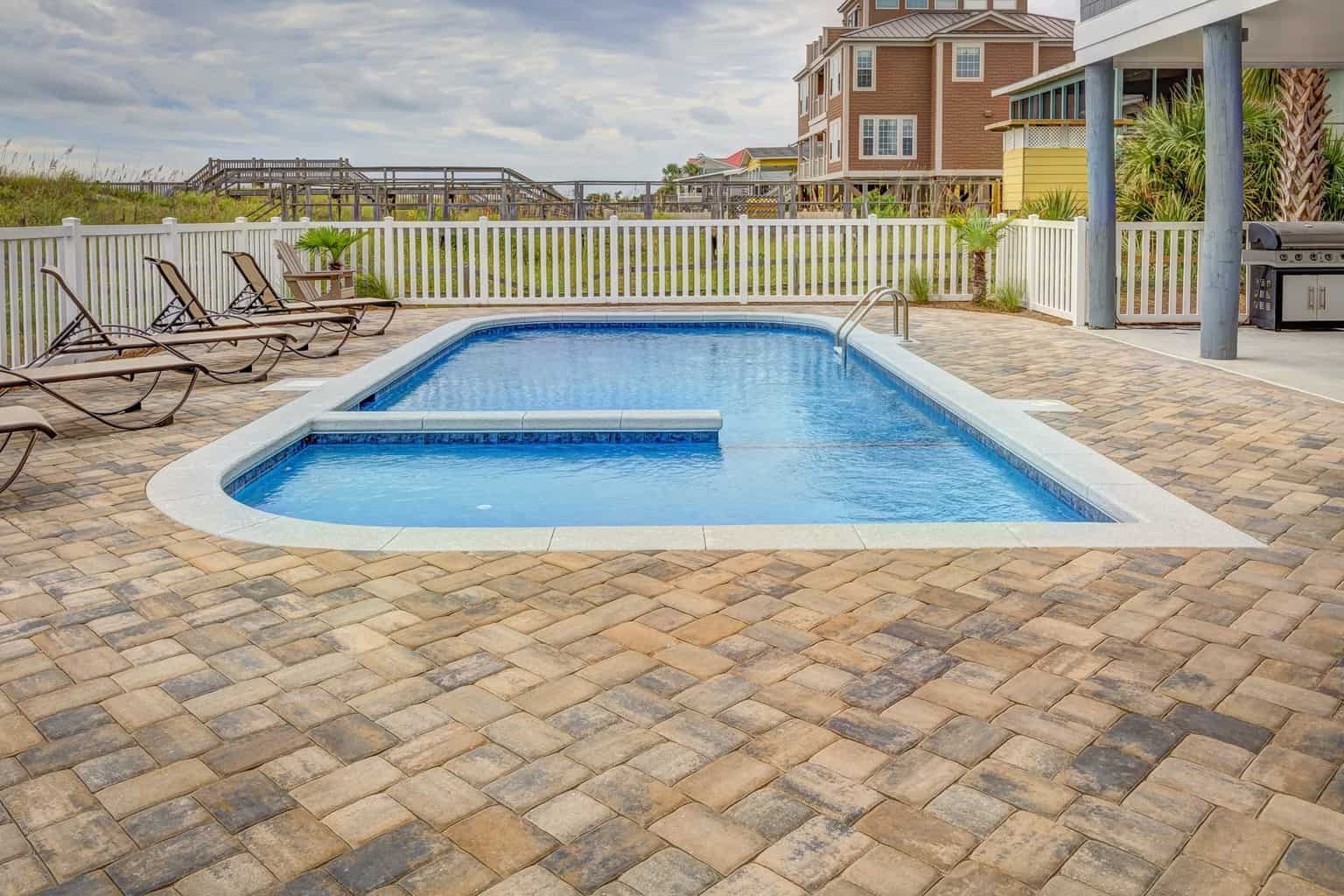 Your backyard is a part of your home. For this reason, you'll want it to be a place of comfort and cosiness. It also needs to look like an extension of your home, not just another area. To achieve this, consider building a cohesive and stylish deck with quality plastic composite decking materials. Also, adding a patio can increase the comfort of your home. You can also add furniture on your deck, like a dining area or a lounging spot. It also connects your home to your garden and pool.
There are many types of deck that you can consider building. You can never go wrong with a beautiful wooden deck. But if you go with wood, make sure to choose hardwoods that are more resistant to water. You can also use composite decking, as it's more resistant to moisture damage since getting the deck wet is unavoidable with a pool. Lastly, you can also choose a plastic pool, but most plastic decking is often slippery and not recommended for backyards with pools.