Give your Home A Makeover with Furniture from Walcraft Cabinetry
At Walcraft Cabinetry you get beautiful cabinets and free design consultations for remodelling your kitchen. This company is in the market for quite some time and has become popular for its unique designs and service.
Benefits of choosing Walcraft: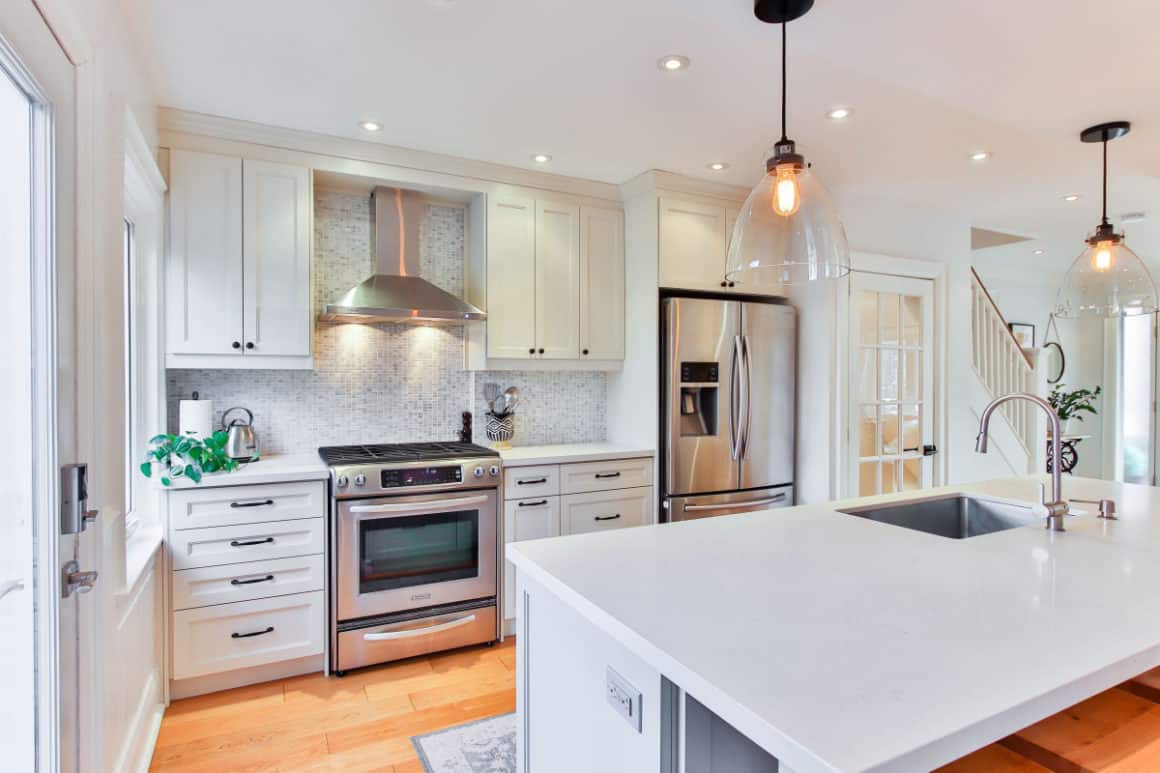 There is a wide range of designs, starting from simple to exclusive ones. You can also choose from assembled semi-custom cabinets to unassembled semi-custom and Ready-To-Assemble (RTA) cabinets.
A design consultation is provided for free.
The material and design of the cabinets are of the topmost quality.
Quick and easy installation process.
Prompt delivery after the order is confirmed as they have a well-maintained stock.
In RTA cabinets, the Walcraft team provides all possible help and support required to install the cabinets. The price for this category starts from $190 per linear foot.
Inexpensive products for simple designs and basic cabinets as compared to other brands.
Customer service is one of the best in the market.
Walcraft promises a perfect finish in their cabinets.
Up to 40% discount offered on several products.
Monthly payment plans are available for buyers. You can go for monthly plans of 12, 24, or 36 months at low-interest rates. Walcraft has its financing partner who can help you in getting loans quickly and with transparent terms.
All orders for $ 2500 and above are shipped free of cost.
Limited Lifetime Warranty is provided for all cabinets.
RTA cabinets have gained popularity nowadays due to the appearance and finish of the products, lower cost compared to custom made heavy wooden cabinets, easy assembling process, and the variety in designs and shades.
Order Online
The doors, front part of the drawers, and frames consist of about ¾ th hardwood. This is to make them durable and last long. You can visit their online website to look at the variety of cabinets available along with the prices. Orders can be made online, or you can contact them to share your requirements.
Fabuwood Cabinets
There is a particular variety called Fabuwood cabinets, which use dovetail construction. The process consists of an interlocking mechanism of plywood side panels with solid wood frames through dovetail grooves. This process adds extra strength to the cabinets and makes them long-lasting and suitable to withstand rough use.
Choose Quality
Installing kitchen cabinets mean huge investments, and it would be good if you choose wisely so that you get the value for your money. Bad quality cabinets would create several hassles like peeling paints, defective drawers, sagging or curving in shelves, the problem in joints, and falling apart of different parts. This would lead to looking for replacement or repair of parts and the associated expenses and wastage of time.
Virtual Renovation
Walcraft Cabinetry provides the option of virtual renovation. You do not have to go out of the house to find out the best kitchen option. From tiles to lighting, you can pick and choose objects according to your preference, and the designers would create a customized design with CGI renderings. The design would be loaded into a pair of Oculus goggles. You just have to put on the headset to get a virtual glimpse of how a new kitchen design would look like.