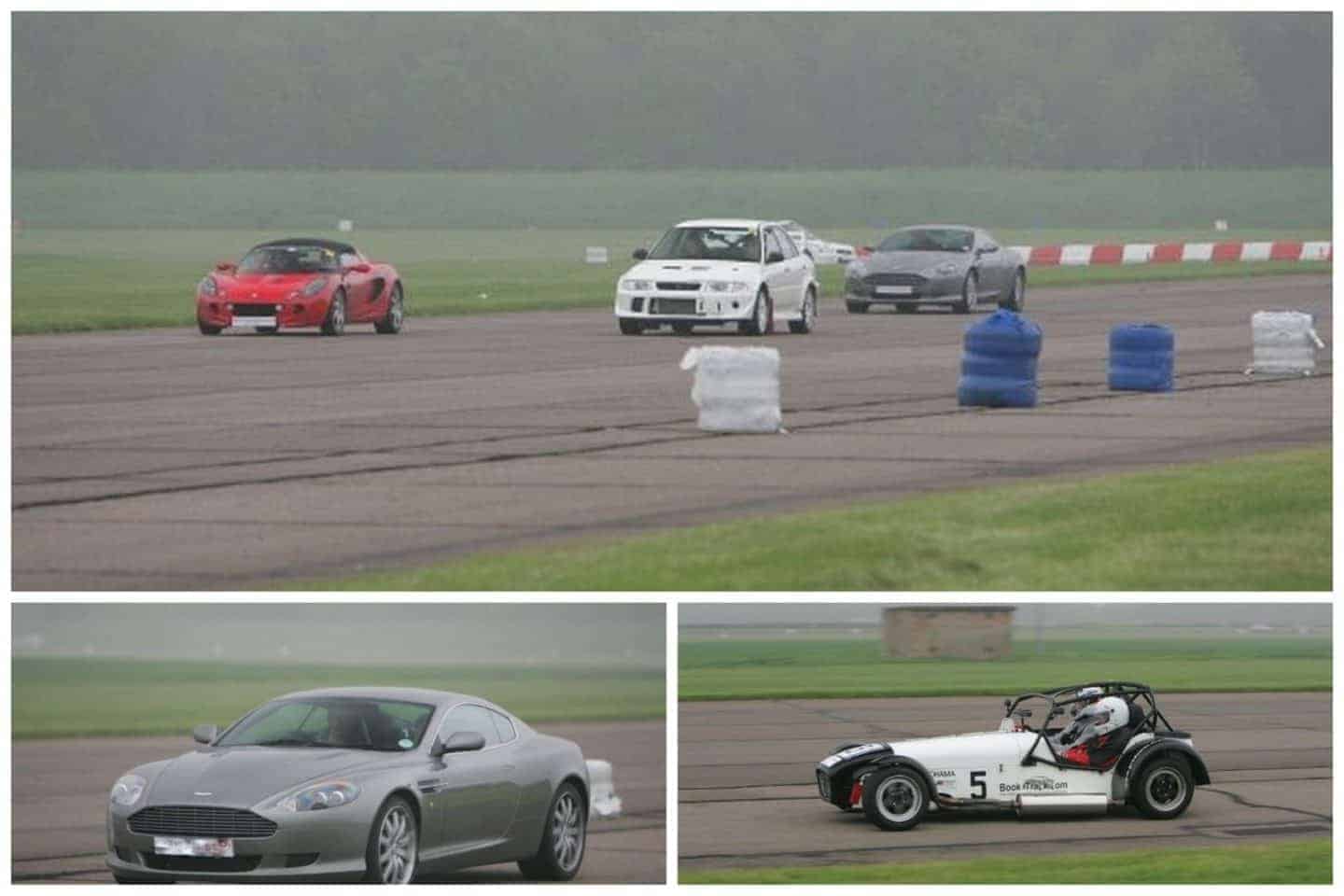 High-Speed Memories of my 30th Birthday Track Day
It seems ridiculous to think that my 30th Birthday was more than 10 years ago . . . excuse me whilst I sit and sob into the corner. Life certainly does have this ability to fly by in the blink of an eye. To that extent, I believe it's important to grab opportunities when you can and to push yourself to do things which you wouldn't normally do. When my 30th Birthday approached I voiced the idea to Simon that I quite fancied getting behind the wheel of a sports car on a track day experience, and like my own fairy godfather, he organised it.
The Early Bird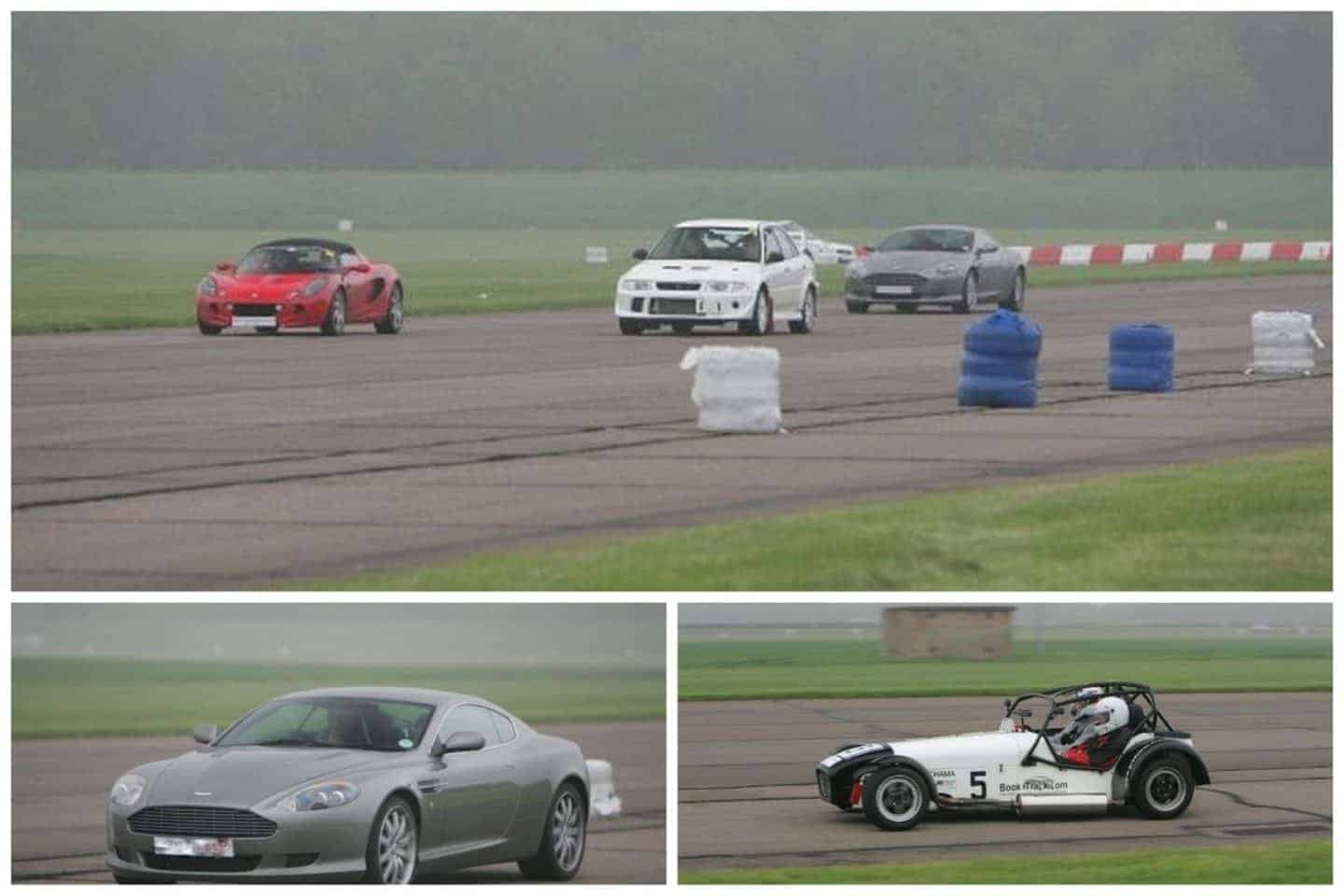 Simon very kindly booked me into one of the early morning slots (I am not a morning person) and told me that he was driving there and back as he didn't want me thinking that I was a racing driver for the day!! Simon and I both have a love of cars having worked (and met) in the motor industry so this was a day that we were both looking forward to.
When I arrived I had to sit and listen to a safety briefing before being a passenger in a Mini Cooper who would take me around the track on a couple of orienteering laps to show me the markers for acceleration and braking. This in itself was fun but I was eager to get behind the wheel of the Lotus Elise that I was to be driving that day.
Starter's Orders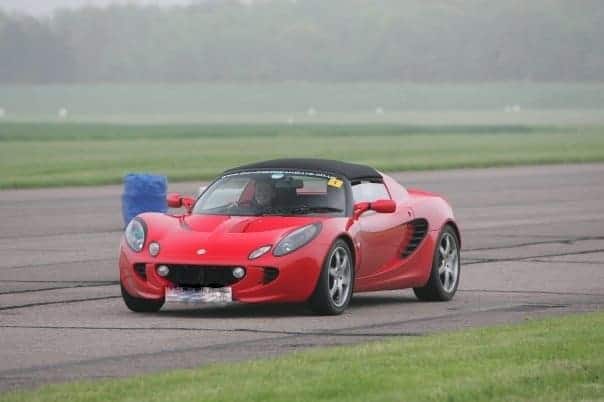 Being more than 10 years ago I have NO idea of the name of the guy who introduced me to the Lotus but I do remember he was super friendly and quickly put me at ease. I wasn't quite prepared for how cosy it was going to be squeezing myself into the driver's seat. He explained how he would be holding a safety cut off button which would cut the engines if we got into any kind of difficulty. I took the Lotus on 5 laps of the racing circuit with all manor of cars on the track at the same time.
My instructor calmly sat at my side telling me when to accelerate, brake, turn or drift and how to hit all of the markers. I honestly can't remember a time when I had more fun, being in control of a car going at speeds up to 150mph and still feeling safe. I think in my mind I was recording a set for Top Gear!!
As my laps came to an end the instructor complimented me on my driving and said that he was impressed at how gutsy I was with the accelerator but that he felt safe at all times. I am sure he said that to all his drivers but nevertheless it made me happy.
All the swear words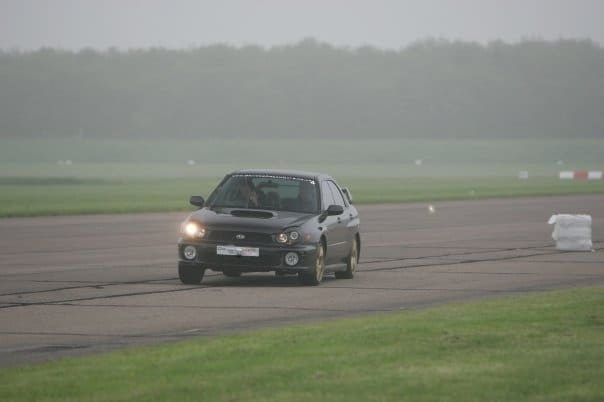 Without a second to think as I shoe-horned myself out of the Lotus, Simon ushered me quickly into the back of this Subaru Impreza for a high-speed drive experience. I must admit, my nerves were at an all-time high because I much prefer to be the one in control but I told myself "how bad can it be?".
The answer came within seconds of the car joining the track when the driver stuck his foot to the floor and then promptly turned to face me sitting in the seat behind him asking if I was having fun as we hurtled towards a bend!! I'm pretty sure that was the point that I put my hands over eyes, my head into my lap and said all the swear words I could possibly remember. This obviously amused him (and the other passengers) immensely because he opted to do a further two laps.
According to Simon, whilst we were out on the track, one of the instructors said "did your girlfriend just get in that car? He's the owner and he's crazy behind the wheel, good but crazy so she's in for a hairy ride". He wasn't lying!
Off Roading
My track day experience also included a 4×4 Off-Road Experience in a Mitsubishi Outlander which was amazing. The driver took us through a swamp, tipped us sideways on a hillside, over hills and on a seesaw. We didn't get any photographs of that part of the day but we had some great memories which we will never forget.
Will's Turn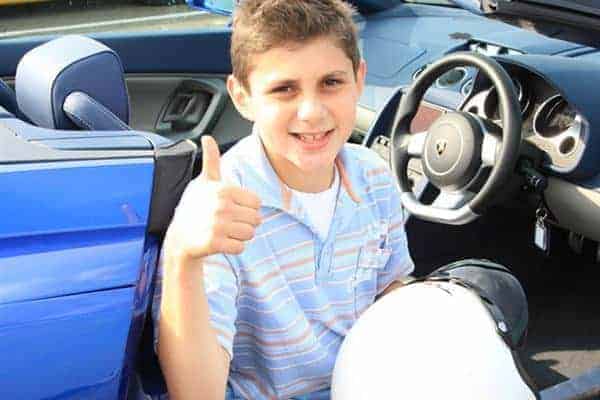 This Saturday it's over to William who will be having his first Junior Driver's Experience courtesy of my Mum who bought him the experience as a Christmas present. It can be difficult to know what gifts for buy for a teen but he is really looking forward to getting behind the wheel for the first time and we are sure he will love it. Such a great idea for young driver's who are approaching the learner driver age.