Have you been to Corfu or Greece?
As we roll headlong into a New Year and fight off coughs and colds, we turn our attention to the warmer months and start planning for holidays for something to look forward to. My Mum bought me a calendar and diary for Christmas filled with pictures of white sandy beaches and crystal blue waters, with a new baby due in the next three weeks. This is a long distant dream for us.
A love for Corfu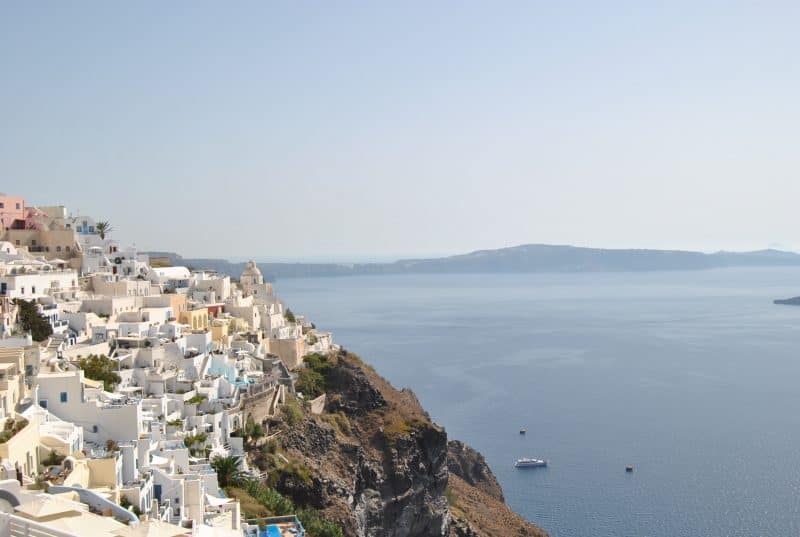 When I think back to some of my previous beach holidays, there is one place that stands out to me: Corfu; as I have visited the beautiful island three times so far and hope to visit again with my family in the future. I love all things Greek. I love the history, the food and the stunning scenery. I would love to speak the language too, but I have never found the time to learn it.
I first visited Corfu about 15 years ago; it was a last-minute holiday deal that was allocated on arrival. I ended up in the town of St George South, which boasts approximately 6 miles of sandy beaches. I spent two weeks there and fell instantly in love with it. The sun shone brightly for most of the 14 days, which made exploring the Island even better. We spoke to locals and other holidaymakers and asked them to recommend places to visit.
Top of the list was a boat trip to Parga on mainland Greece (where one of the scenes from the movie Mamma Mia was filmed), a boat trip to Paxos and Anti-Paxos, a visit to Aqualand Water Park and Achillieon Palace, as well as the towns of Paleokastritsa, Sidari and Kassiopi. There were so many beautiful places to see. It was no surprise that the next time we tried to decide on our holiday destination, we chose Corfu again (and again!).
A brief history of Corfu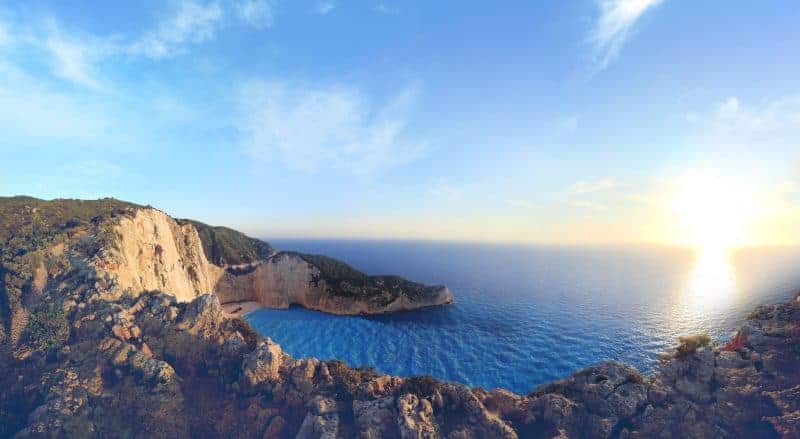 Corfu is a Greek Island in the Ionian Sea, the second-largest of the Ionian Islands. Its Greek name Kerkyra relates to two strong water symbols from Greek Mythology; Poseidon and Asopos, a major river in mainland Greece. In Greek Mythology, the story unfolds that Poseidon fell in love with a nymph named Korkyra, the daughter of Asopos and Metope, a river nymph. Poseidon abducted Korkyra and took her to the unnamed island, where they lived in matrimonial harmony. As a gesture of his love, Poseidon named the Island after Korkyra (which evolved into Kerkyra).
Greek Holiday Cheat Sheet
TravelSupermarket has asked me to enlist the help of my readers to compile a cheat sheet for people planning their Greek holiday. So, have you visited Corfu or one of the other Ionian Islands, have you visited mainland Greece and want to share your tips and experiences to help others make the most of their Greek holiday?
What do you think makes Greece (Corfu) special/family-friendly?
Any tips for what to/not to pack?
Top 3 items for your hand luggage?
Tips and tricks for getting around; laws to be aware of/car hire/driving/parking?
Sightseeing – what's not to be missed? Best ways to save money/avoid queues?
Eating out – best dishes/family-friendly dining?
Please don't be shy; leave your comments below, and you might see them appear on the TravelSupermarket cheat sheet; your experience could help to make someone's holiday one to remember for all the right reasons!