A comprehensive Mykonos guide
Mykonos Island is one of the top summer destinations worldwide, with high-end accommodation in luxurious Mykonos villas on the beach, top tier lifestyle, nightlife and parties, beautiful scenery and crystal clear waters for you to swim in. Nonetheless, the options are countless, and sometimes you need some help to navigate through them and make the most out of your holiday. Do not worry! We have handpicked for you everything that you need to know about Mykonos in this comprehensive tourist guide!
Wander through the picturesque Mykonos Town
The first moment you step on the island, you will realize Mykonos Town is an idyllic, beautiful city. The traditional Cycladic houses and the stone-paved alleys invite you to walk around and see the beauties they hide.
You can't miss the famous Windmills, located on a hill close to the city's centre, overlooking the sea and the harbour. A little further, you will see Little Venice, the most photographed neighbourhood of Mykonos Town. Stop here for a coffee or a cocktail and watch the spectacular sunset. Walk up to the Castle to get a nice view and visit Paraportiani Church's unique architecture.
The city's centre is full of famous designer shops, galleries and jewellery stores. You will discover many little treasures here and have a pleasant shopping time.
Discover the beautiful sandy beaches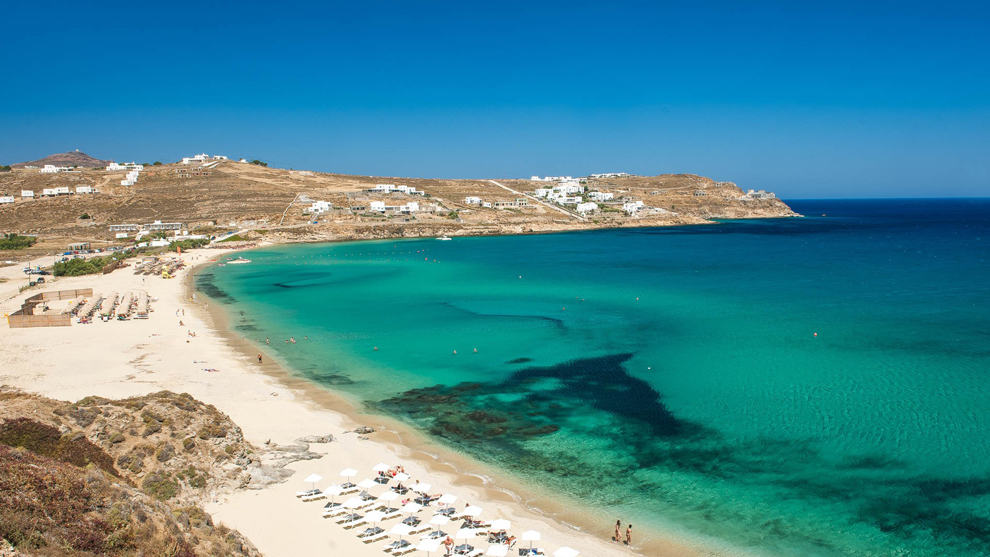 Mykonos has around 30 beautiful beaches, most of which are sandy with transparent waters. The four-party peaches in the south are the most popular: Paradise, Super Paradise, Paranga and Psarou. They may get very crowded, but they are fully organized, so you can spend the whole day there with everything you may need just steps away. They have beach bars with sun loungers and umbrellas, restaurants, shops and water sports.
If you prefer something quieter but still organized, choose the beaches of Platys Gialos, Elia, Agios Stefanos, Kalo Livadi or Agios Ioannis.
Mykonos also has some excellent suggestions for those looking for virgin beaches and bonding with nature. Try the beaches of Houlakia, Agios Sostis, Divounia, Kapari and Ftelia. Divounia, Ftelia and Houlakia are partly pebbled, so you can see a different landscape from the usually sandy beach.
Explore the ancient island of Delos
Delos is a small islet southeast of Mykonos with a glorious past, especially during ancient times. A big part of this part was revealed with the recent excavations, and the archaeological site of Delos is one of the most important ones in the Aegean. Some of the findings are preserved at the Archeological Museum of Delos.
After visiting the excavations site and the museum, you can spend a few hours on Delos' serene, sandy beaches. The best way to explore Delos is by renting a private yacht for a day – this way, you can include Rhenia in your trip, another nearby islet with great archaeological interest and beautiful beaches. Alternatively, you can visit Delos on the public ferry.
Discover the 5* restaurants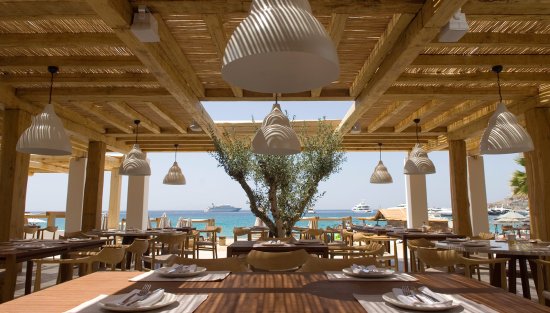 Fine dining is a must in Mykonos. Here you will find excellent restaurants with famous chefs and a lavish atmosphere. Many restaurants and chefs have been granted Michelin stars or other significant awards for fine dining quality.
The menus cover a wide range of traditional local dishes to the most exotic and gourmet ones. You can choose between Asian, Mediterranean, American, Italian, Indian or even African cuisines. Most gourmet restaurants have great wine and champagne list, which includes rare or costly labels.
To not get disappointed, you must book well in advance your table at the 5-star restaurants you wish to visit.
Choose a luxury villa for your stay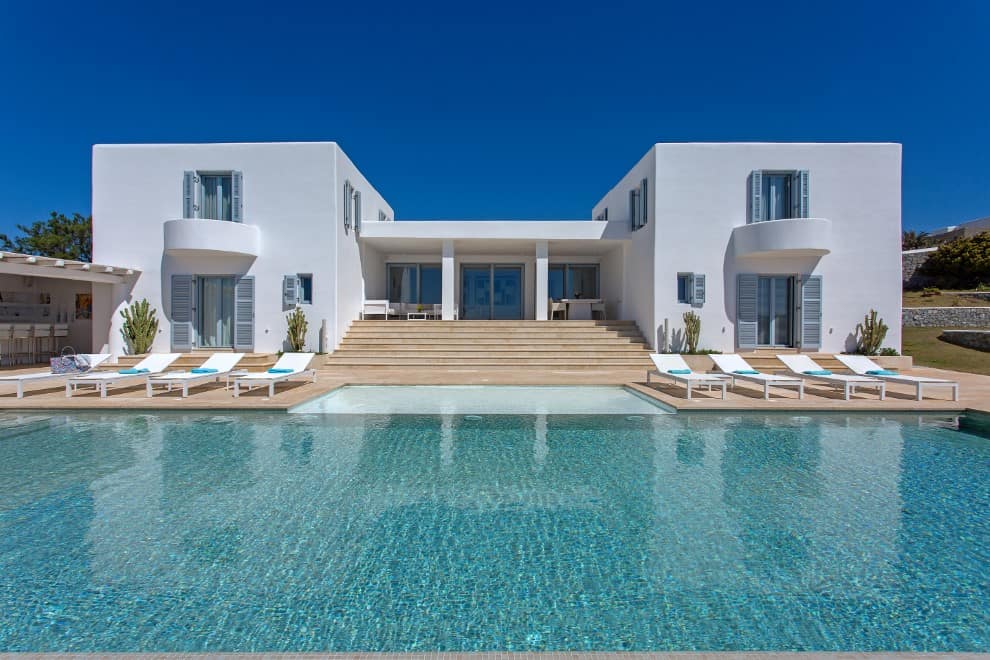 Mykonos Luxury Villas are the best accommodation you can find on the island. They can be found everywhere in Mykonos – from the seaside to the top of the hills that surround the beautiful beaches.
Although the prices of renting a Mykonos Villa may seem very high, they are, in fact, a fairly good deal for medium to big-sized groups of friends. Groups can have all the luxury, the serenity and the big spaces a villa can offer at a reasonable price.