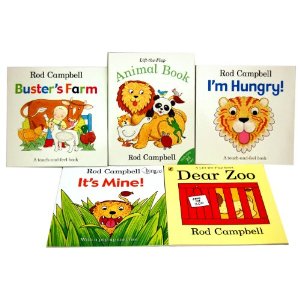 Happy 30th Birthday Dear Zoo!
For those of you who don't know Dear Zoo, where have you been? For those of you that do know Dear Zoo, can you believe it's really 30 years old!?!
Well just a few short weeks ago Little Bean, Beanie Boy and I headed down to London with our friends Karin, Ella and Sam to have fun at the Dear Zoo 30th Birthday party. Unfortunately I have been so busy these past few weeks it's taking me some time to finally sit down and get writing again.
Little Bean LOVES Dear Zoo but this is mainly with thanks to Nanny and Grandad G who have the book at their house. Whenever Little Bean visits she will nag Grandad to read the book to her again and again. Dear Zoo is just one of a number of successful children's titles created by Rod Campbell. The event was without doubt a huge success, we were greeted in the reception of Pan Macmillan Books by Fleurbles the Zoo Keeper who quickly put the children at ease and escorted us all down to the basement for a really cool party.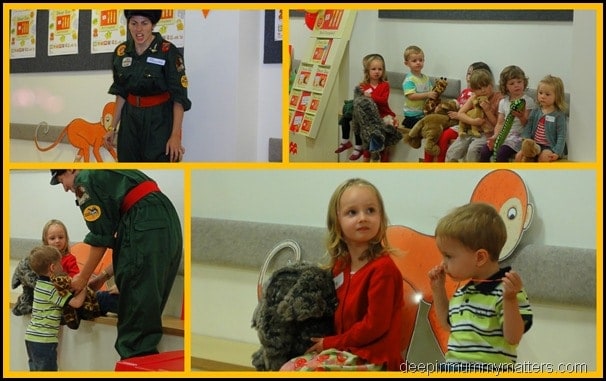 Fleurbles kicked the party off by getting the children to help recreate the book by taking parts as the animals and bringing the story to life. Little Bean was overjoyed to be picked first to take the part of the elephant and Beanie Boy was more than happy to keep her company. After story time the children took part in a multitude of arts and crafts activities whilst the grown-ups were able to meet Rod Campbell himself and ask all the questions we've been wanting to know. Rod was a lovely man who calls himself a 'maker of books for babies and toddlers' not an author or a writer. Rod was born in Scotland in 1945 and moved to Rhodesia at the age of two with his family. He ignored his creative flair and studied in scientific higher education gaining a doctorate in organic chemistry but soon after turned back to his true love of painting. It was during this time that Rod began designing children's toys and cards. When a friend saw his talent he introduced Rod to children's publisher Blackie who asked him to illustrate some small early learning books. In 1980 Rod Campbell discovered his talent for creating children's books and would take them to his neighbour to read to their child nicknamed Buster. Rod knew that he was onto a winner with a book when Buster would shout "again, again" when he reached the end. Buster went on to become the name of one of Rod's characters in another successful book.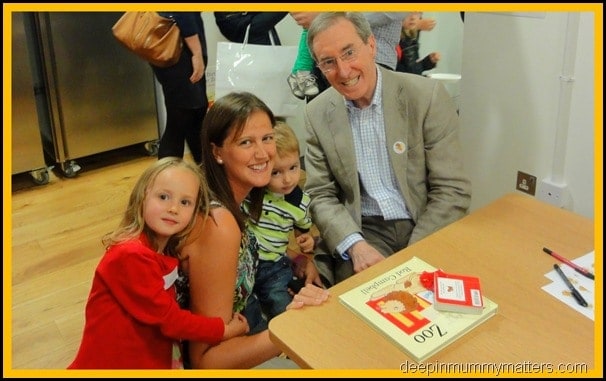 Little Bean and Beanie Boy had a really fun afternoon and were given their own signed copy of Dear Zoo to keep and treasure forever along with a few other beautiful commemorative items from the Dear Zoo collection.
DISCLAIMER: We attended a press event in London for which our travel expenses and food was provided, we were also given a goody bag of Dear Zoo products for the purpose of this post. All words and images are my own and may not be copied without my permission.