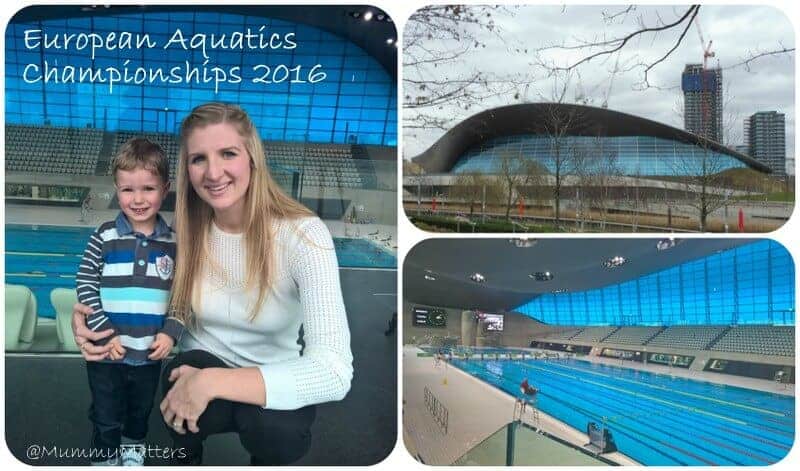 Hands up who's excited about the European Aquatics Championships?!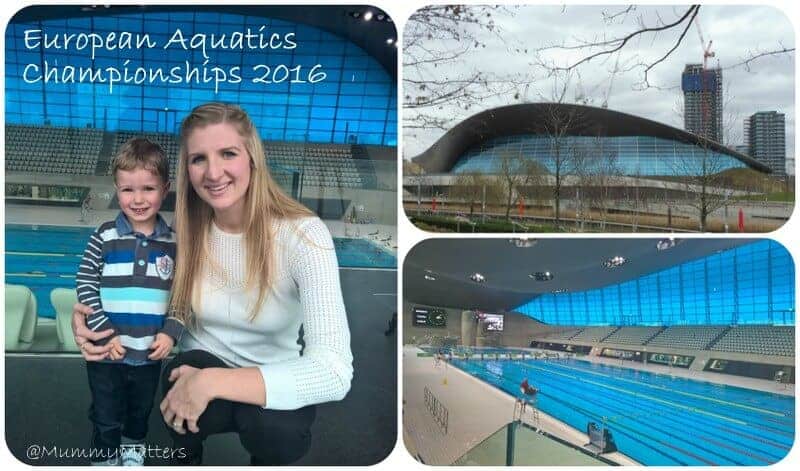 The London 2012 Olympics seem like a distant memory now, it's scary how quickly time flies. It's hard to believe that Jelly Bean was still just a growing baby in my tummy at the time and last week he was asking Becky Adlington to hold his hand as we enjoyed a tour of the London Aquatics Centre. I have been to the Olympic Park a number of times over the years but that was the first time that I had actually set foot in one of the sporting arenas and it was an awe-inspiring visit let me tell you.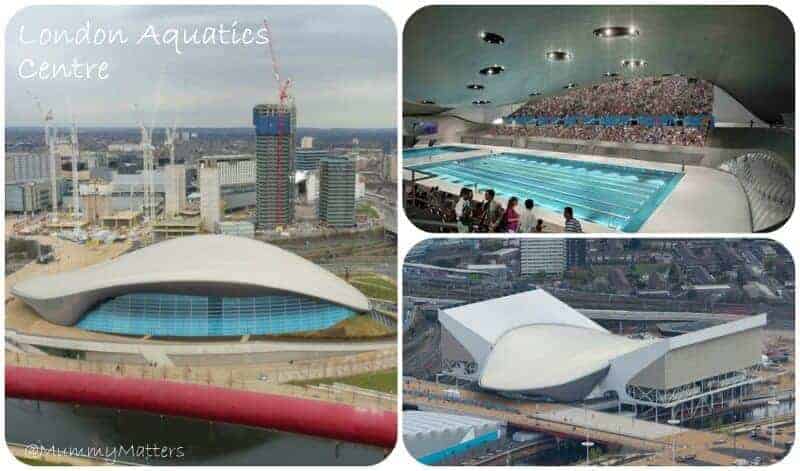 We arrived early and managed a quick swim in the training pool with Jelly Bean wearing his cool Swim Fin swimming aid (it was quick because Jelly Bean isn't yet a keen swimmer but Becky assures me this would no doubt change if he went swimming with someone other than me). I'm a great lover of architecture so I was blown away by the Aquatics Centre, it's beautiful inside and out. Becky told us how the main pool looked very different to how she remembered it in 2012, the area where we were sitting next to the large windows couldn't be seen because it was filled with tiered seating. The pool sides played host to the World's press, and banner advertising, and the Training Pool was hidden from public view.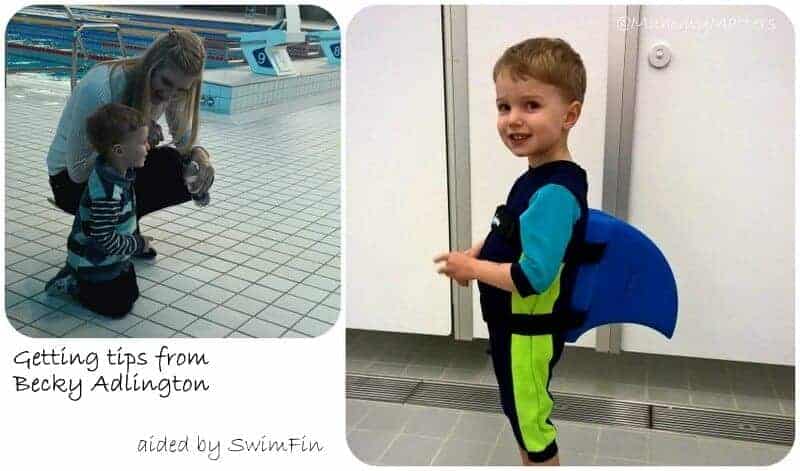 In May 2016 the doors to the pool will be opened for it's biggest event since the 2012 Olympic and Paralympic Games; the European Aquatics Championships will be returning to the capital for the first time since 1938 and Rebecca Adlington is backing the EAC's as the perfect family day out. The London 2016 LEN European Aquatics Championships will feature Team GB's medal hopefuls for the Rio 2016 Olympic Games and the last chance for UK favourites Tom Daley, Adam Peaty and Jazmin Carlin to compete before they go.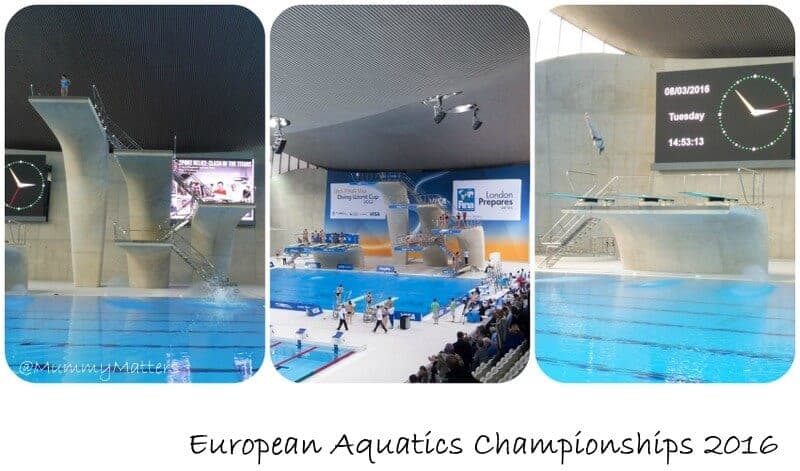 Rebecca Adlington became a Mum herself in 2015 to her beautiful daughter Summer so she knows what families look for in a great day out and agrees wholeheartedly that the London Aquatics Centre in the heart of the Queen Elizabeth Olympic Park has so much to offer.
There will be 33 sessions across the two weeks of the European Aquatics Championships including four unique combined morning sessions of synchronised swimming and diving from May 10-13.
A pass out system will give families the perfect opportunity to explore the park.
900 of the continents best swimmers, divers and synchronised swimmers will be battling for champion status – you won't want to miss it.
The ArcelorMittal Orbit offers a great viewpoint to see the Queen Elizabeth Olympic Park and London spreading out beyond.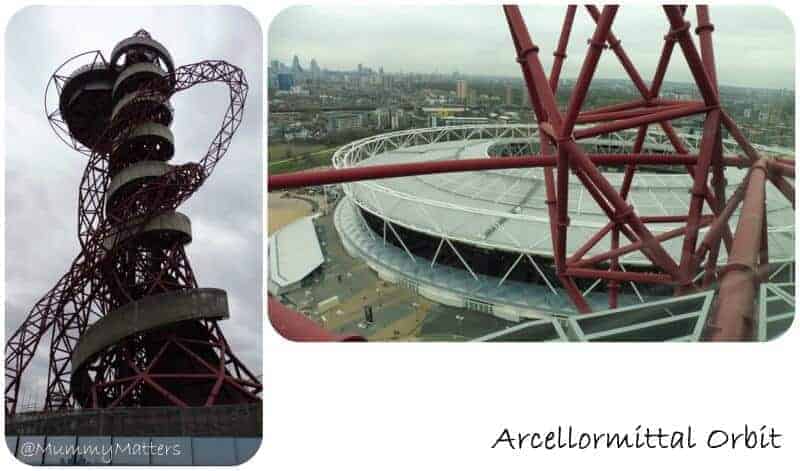 Speaking about the Championships Rebecca, who won two Olympic bronze medals at the London Aquatics Centre in 2012, said:
I appreciate even more how tremendous events in our capital like this are. The Championships will represent all that was great about the Games in 2012 and will be a fantastic chance for young and old viewers to cheer and celebrate our top athletes. Having the facilities of the Queen Elizabeth Olympic Park along with the brilliant range of competition makes for a fantastic family day out."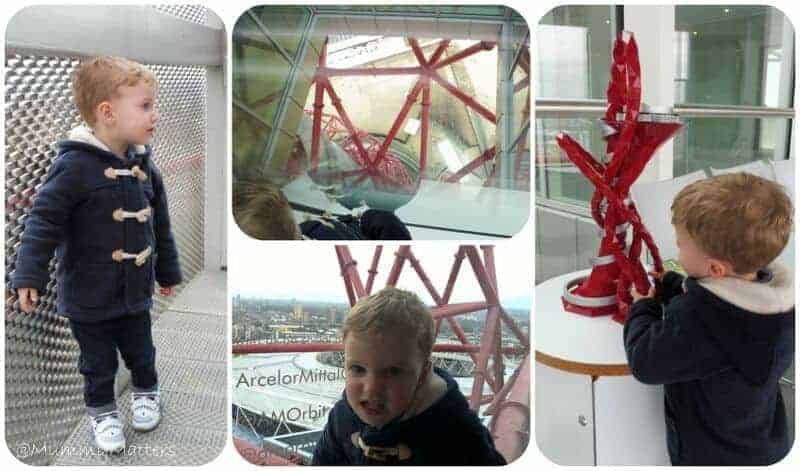 Tickets for the Championships represent good value with two-thirds priced at £30 or under while there are also special prices for children and families. Combine morning and afternoon and afternoon and evening sessions for a full day of aquatics fun from May 9-13 and save 15% off.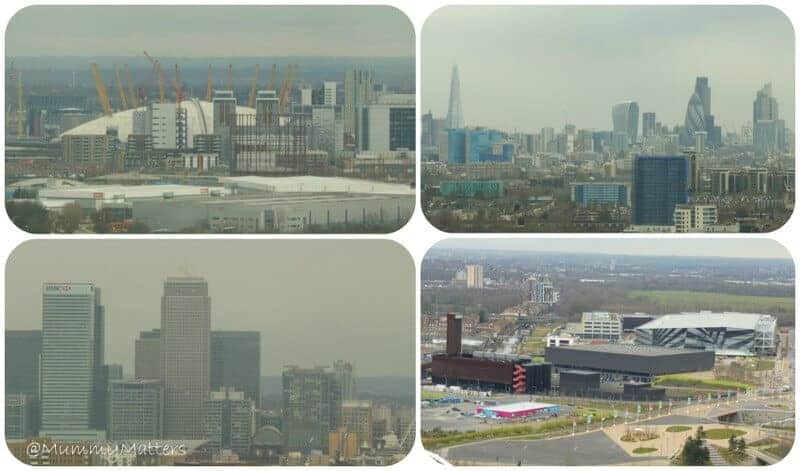 Tom Chambers, CEO of the London 2016 LEN European Aquatics Championships, added:
We are all very excited that the Championships will be taking place at the iconic London Aquatics Centre at the Queen Elizabeth Olympic Park in May and are delighted to welcome Europe's best swimmers, divers and synchronised swimmers for what is a fantastic year for aquatics."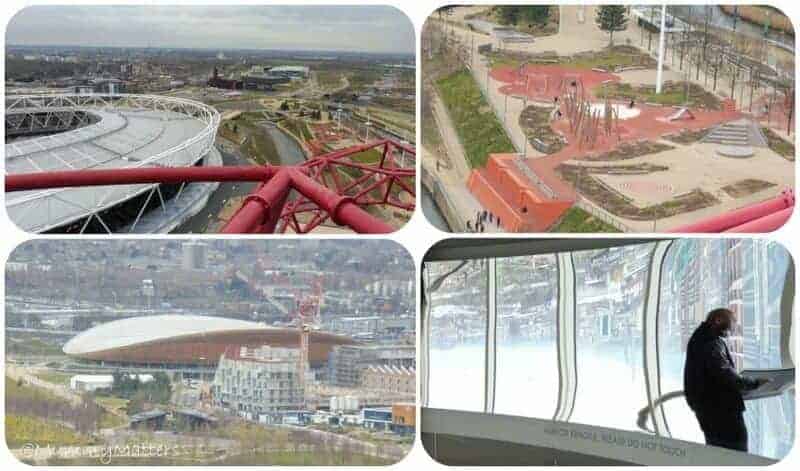 Make sure you book your tickets to the European Aquatics Championships by going here: http://euroaquatics2016.london