#lettheadventurebegin a Greater Anglia trip to Norwich Castle Museum
During our recent stay at Cambridge Camping and Caravanning Club Site, we were invited to enjoy a day out with Greater Anglia trains as part of their #lettheadventurebegin.  The campsite is just 3 miles from Cambridge Train Station, which is well signposted and can be found using CB1 2JW on the Sat Nav. There is ample parking at the station but be warned, the ticket machine hasn't yet been updated to accept the new £1 coins.
Why choose rail travel?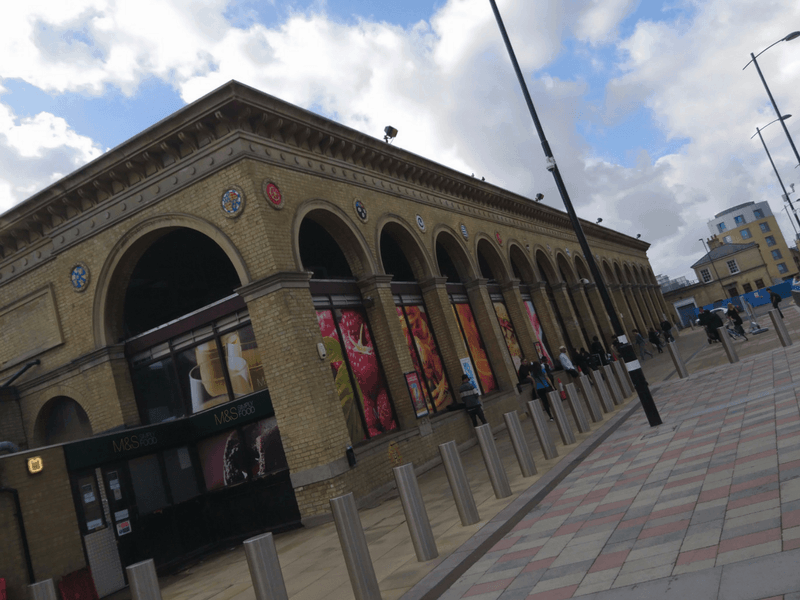 I love to drive, so it has always been my chosen mode of transport for the longest time. When I first began blogging and would attend blogging events in London, I opted to drive, but after a year or so, I realised how tired I was, how easily I got stressed out with the children who were bored of sitting in the back of the car and how much longer it took my car.
Benefits of rail travel:
Location – rail travel gets you to the heart of the location; no need to worry about finding an expensive car park.
Regular timetable – trains run multiple times each hour, so you have many options to start and finish your day.
Freedom to enjoy your travel – as a family travelling together, this is perhaps the biggest benefit. Travelling by rail means that Hubby and I aren't stressing about the traffic to play games with the Beans like Top Trumps and I-Spy, we can read with them, or we can actually R-E-L-A-X whilst the Beans entertain themselves on their Tablets.
Enjoy the scenery – the majority of rail travel takes you through beautiful countryside which you wouldn't be able to see so easily whilst driving.
Reduces the carbon footprint – with the ability to carry so many passengers at one time, train travel is more environmentally friendly than other forms of transport.
Safety – each year, rail travel safety continues to improve so you can relax knowing that you are enjoying one of the safest journeys possible.
Our Journey – #lettheadventurebegin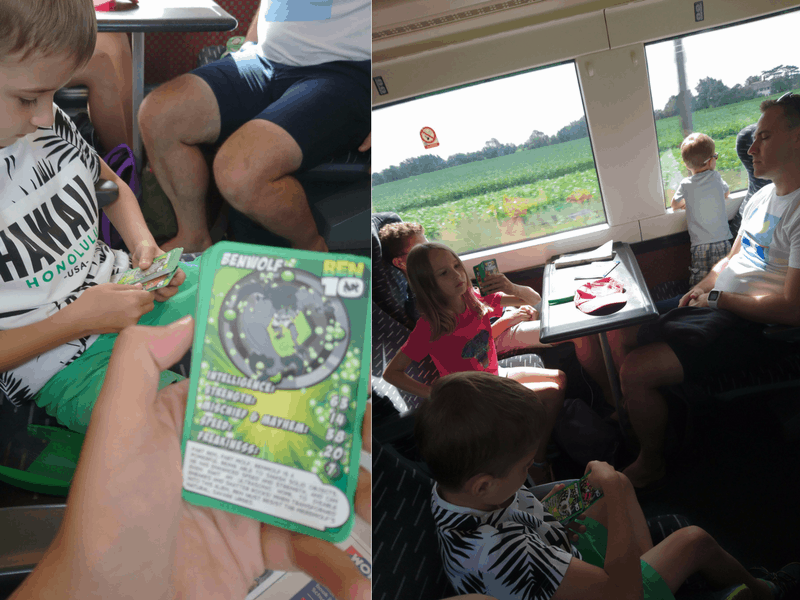 The train was jam-packed and only three carriages long, but we all got seated together for the entire journey. All staff that we encountered on our journey were accommodating and co-operative, even finding time to chat with the children and other passengers along the way. Will had taken a pack of Top Trumps along, so we took it in turns at playing games, reading books and just relaxing. The journey from Cambridge to Norwich was just over an hour, so the time passed quickly.
Getting to Norwich Castle Museum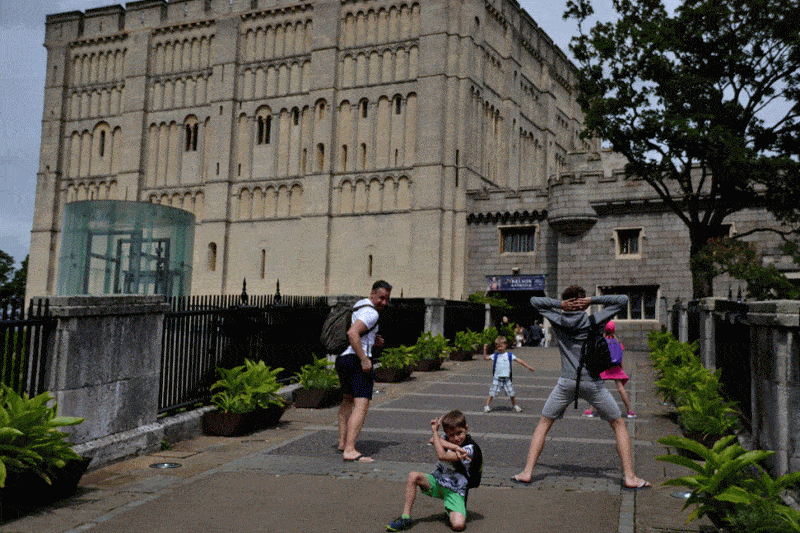 The Beans and I had been staying in Norfolk the week previously with my Mum, and although we had a day trip to Norwich, we didn't have enough time to visit the Castle Museum, and the Beans were a little grumpy about this. When we told them we would be going back with Daddy, they were delighted. The train station is just a 10-minute walk from the City Centre and very well signposted.
Norwich Castle Museum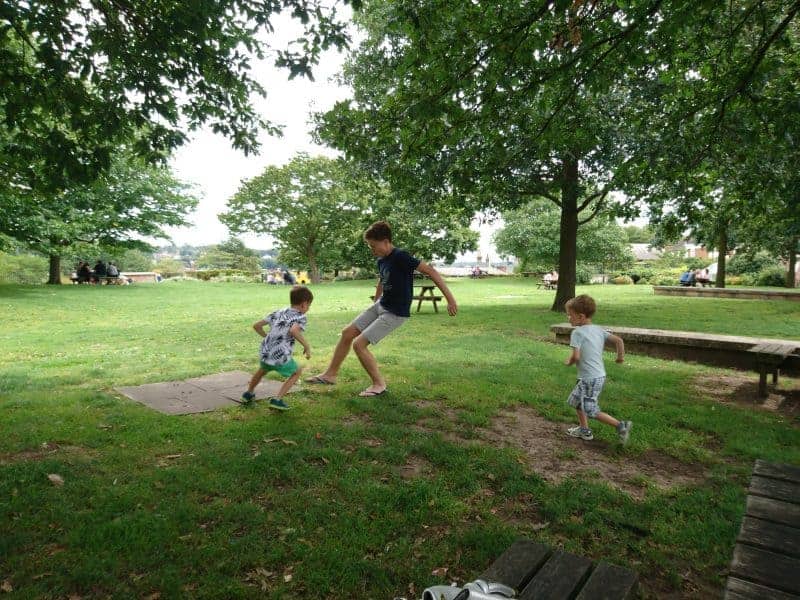 We arrived just before lunchtime and had taken a packed lunch, so we sat in the gardens at the back of the Castle Mall shopping centre, overlooking the Castle. This gave the Beans a chance to run around and let off some steam before entering the Castle.
Norwich Castle Museum stands proudly on a high mound overlooking the City. You can access the Castle via steps and ramps. There is a lift, but it isn't always open (or hasn't been when we have been visiting).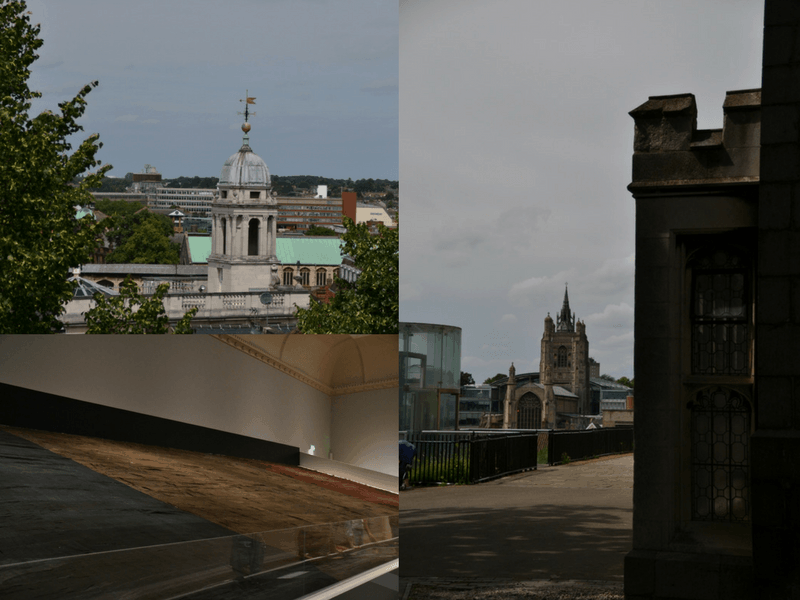 The Castle was built 900 years ago as a Royal Palace by the Normans today. It is a Museum and Art Gallery, a popular venue for Weddings and has a cafe to recharge your batteries throughout your visit.
Events at the Castle
During the school holidays, Norwich Castle Museum runs events for children and families from Monday to Saturday and most Saturdays during term time.
All at Sea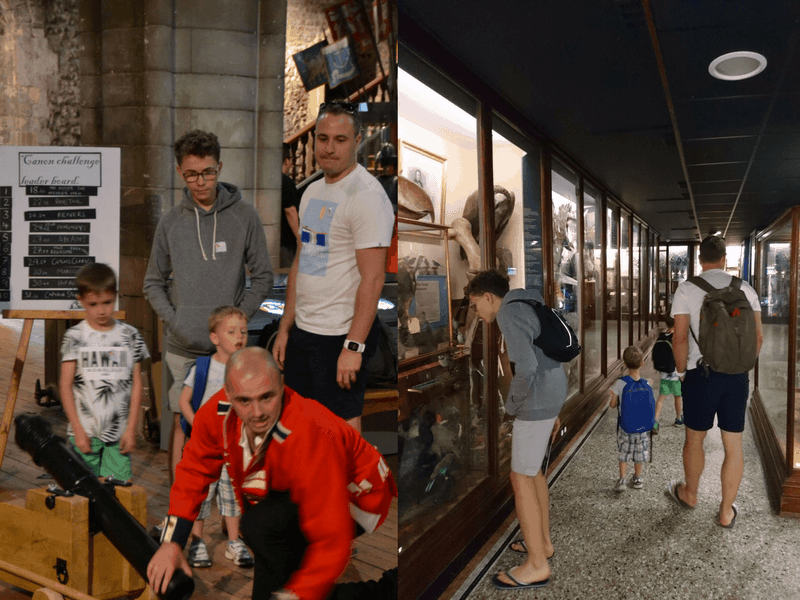 The Beans loved the All At Sea gallery trail sheet, which was packed with questions they needed to find answers to. As we toured around the Museum, this encouraged the children to look rather than run around the museum.
Cannon Challenge
In the Castle Keep, the staff were on hand to encourage teams to battle against the clock (and each other) to load and fire the Cannon. Being the competitive family that we are, we took on the challenge. First up, Dad, Will, Ollie, and Albie loaded the Cannon in 29 seconds.
Next up, it was the turn of the Lillie, Ollie, Albie and myself, who knocked the 'boys' team out of the water with a time of 18 seconds – get in!!
Create a Chelengk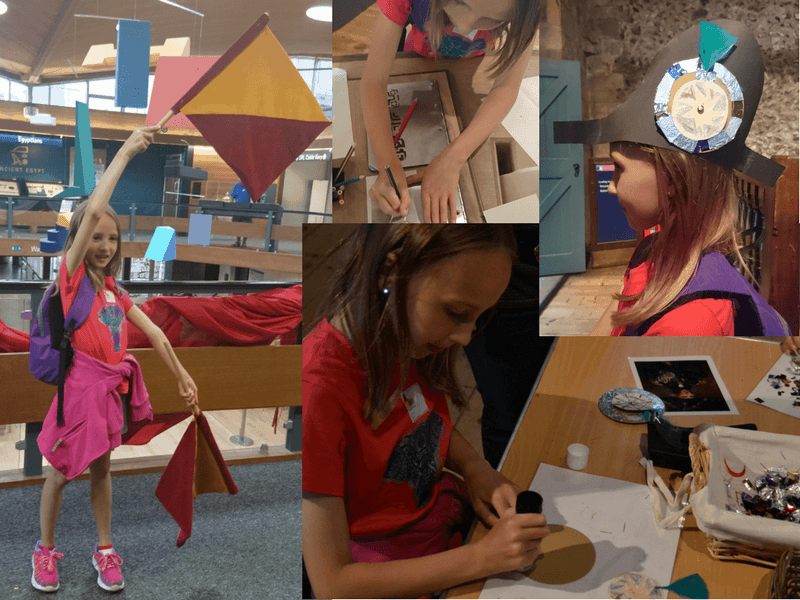 If there are crafts to do, you can guarantee that Lillie will be there to take part. While the boys were busy doing their Cannon Challenge, Lillie was being instructed on creating her own Chelengk, the decoration that adorns Admiral Nelson's hat. She also found a table of colouring sheets, so she was pleased to have a go.
Dressing Up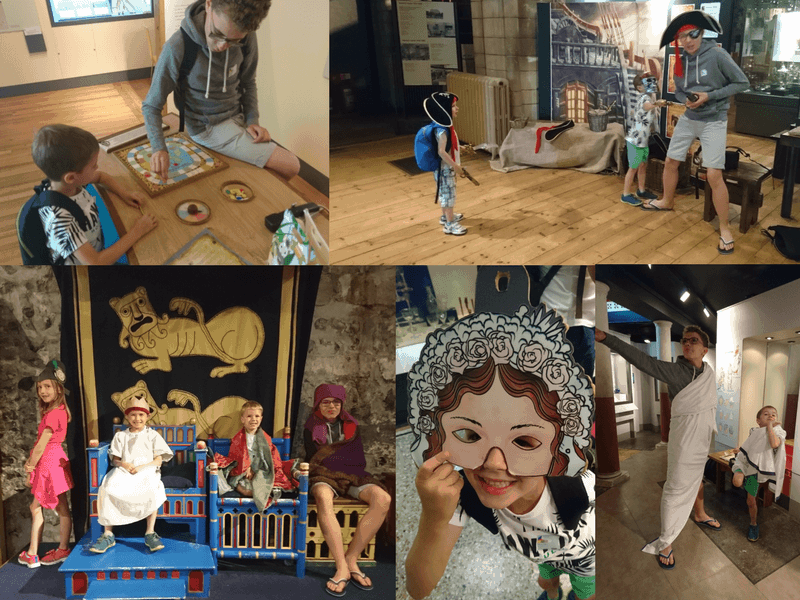 There are opportunities to dress up in the appropriate costumes around the castle in the different exhibitions. The boys never needed to be asked twice!! On the other hand, Lillie preferred to get stuck in with the physical challenges like building an arch or trying her hand at semaphore.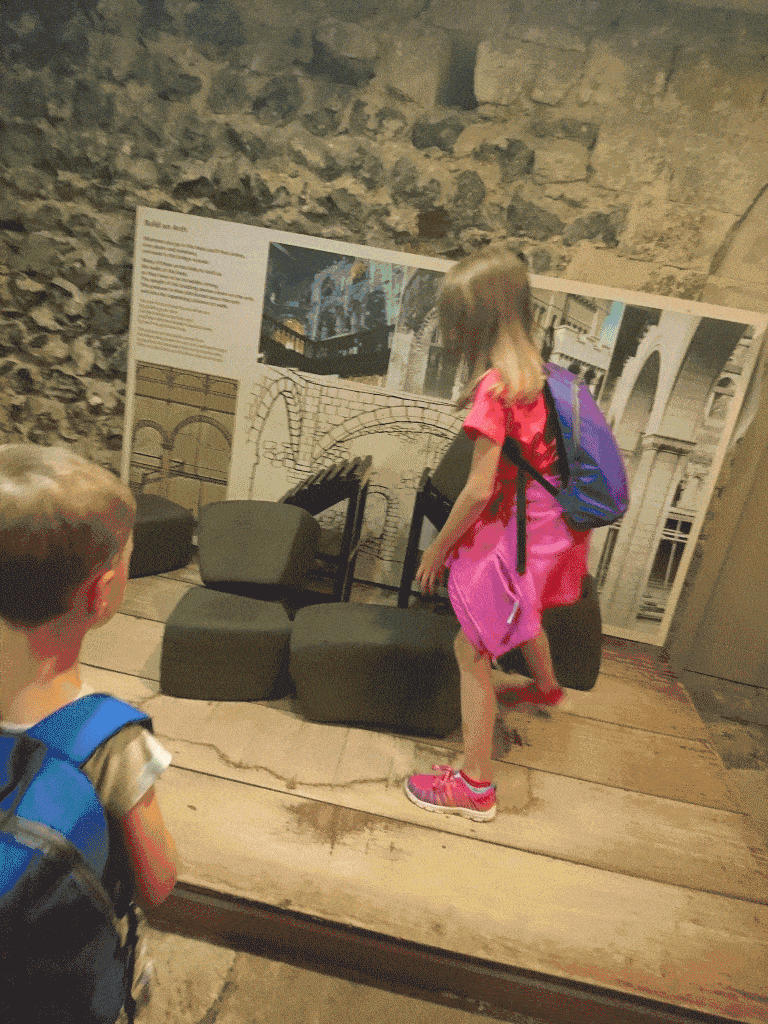 What we thought?
In total, we spent nearly 5 hours at the museum and were on the go the whole time. There is so much to see and do that we definitely didn't see everything. Everyone loved the interactive elements, and as parents, we believe this is what makes a Museum more interesting for children. Last year, we visited the Museum with my Mum and a testament to it being a fun family day out is that the children asked if they could go back this year. You can't get a better seal of approval than that, now, can you?
Homeward bound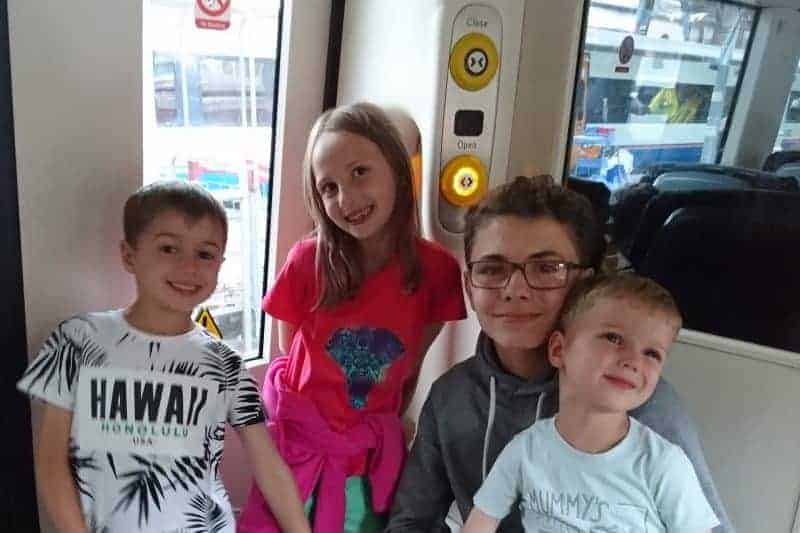 At the end of a hectic day, we were pleased to spot Prezzo opposite the train station. We had planned on catching the 4.38 pm Greater Anglia train, but the beauty of rail travel meant that we could stay for longer, knowing that more trains would be leaving later. This was the perfect end to our day, and having full tummies, the Beans all relaxed for the journey home.
#lettheadventurebegin
DISCLAIMER: We were given complimentary rail travel as part of the Great Anglia Trains #lettheadventure begin the campaign and free entrance to Norwich Castle Museum in exchange for this post. All words, images and opinions are our own and may not be copied without my permission. I have not been instructed what to write.