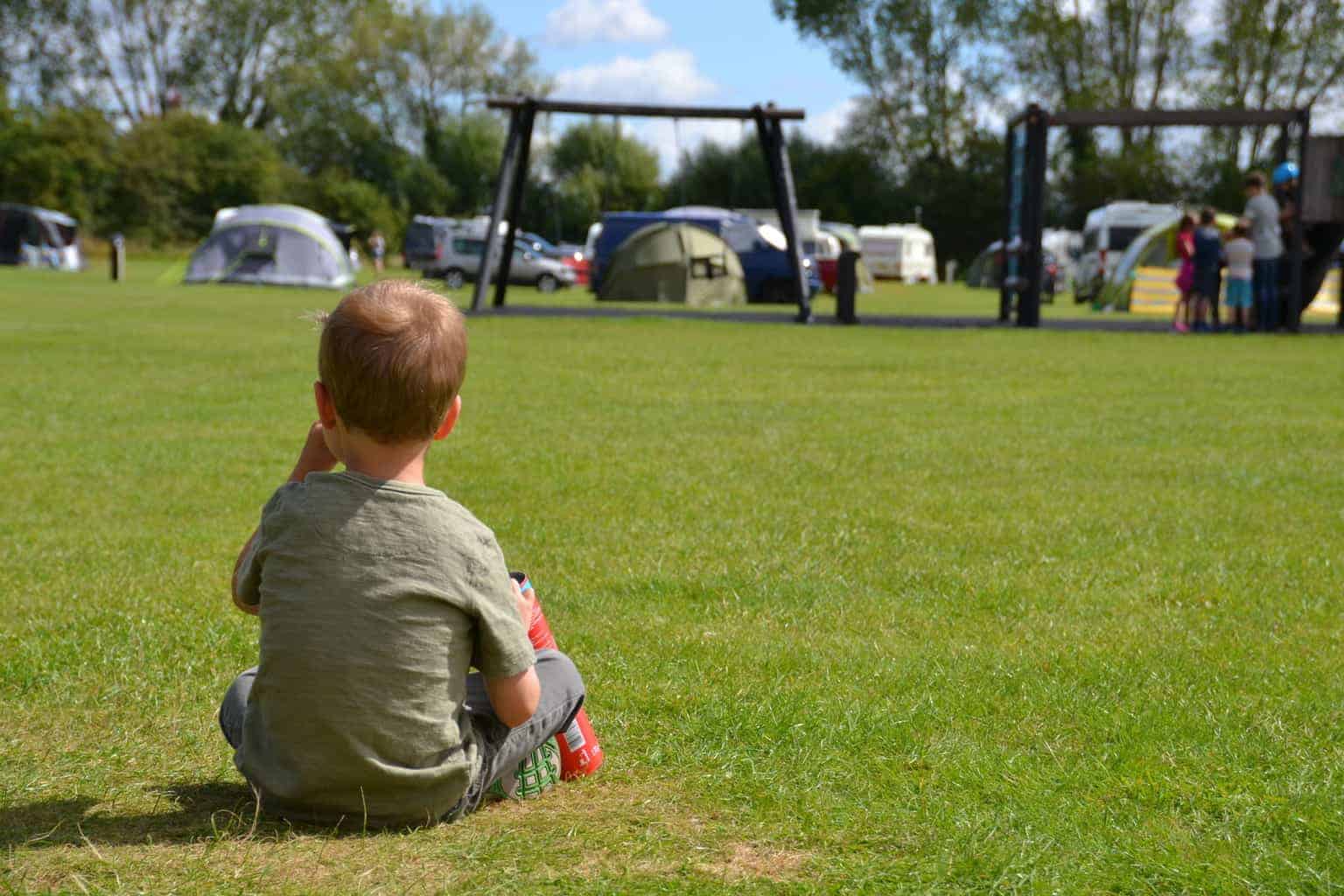 Camping at Cambridge Camping and Caravanning Club Site
Last Summer, my Mum and I kicked off the Summer holidays with a camping trip to Cambridge Camping and Caravanning Club Site with the Beans. We had a really enjoyable holiday, and the site really struck a chord with us, so when we were unable to attend Camp Bestival as planned, we decided to have a 2-night stay at Cambridge so that Simon and William could see what it was that we loved about the site too.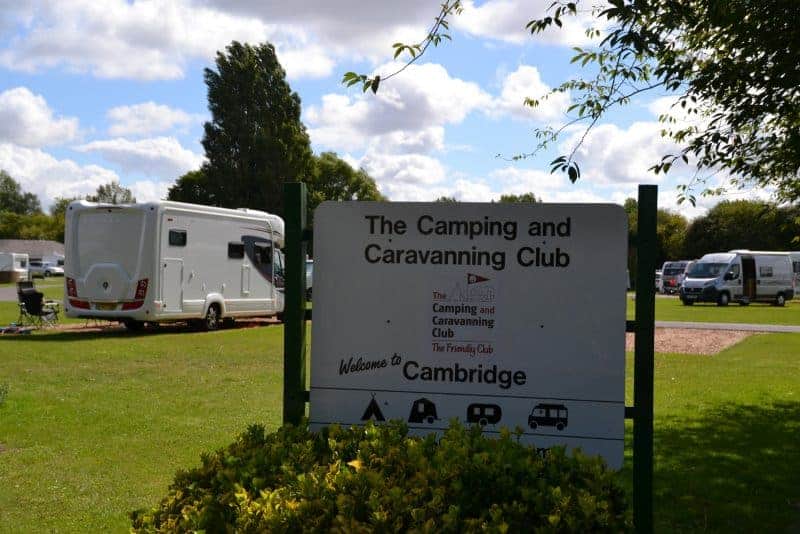 Settling in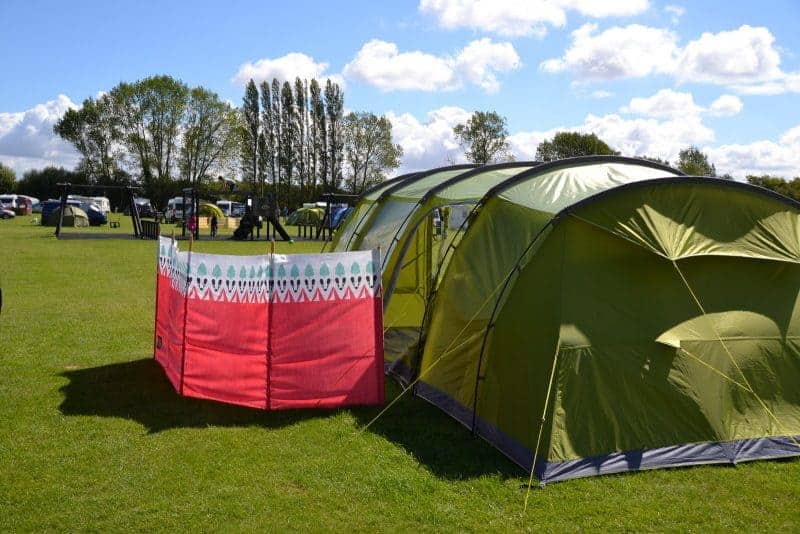 We arrived on Saturday afternoon to beautiful sunshine and an equally bright welcome from the staff. This year sees three new couples running the site, and they make for a really cheerful and friendly team. We were quickly checked in and taken to our pitch, directly opposite the play area, which was just where we wanted to be. As we drove onto the site, we noticed a sign saying 'no pitches' so we prepared ourselves for the site feeling a little cramped, but we needn't have worried. Even if the site was fully booked, we still had plenty of space around us, and it felt very relaxed.
First time for the guys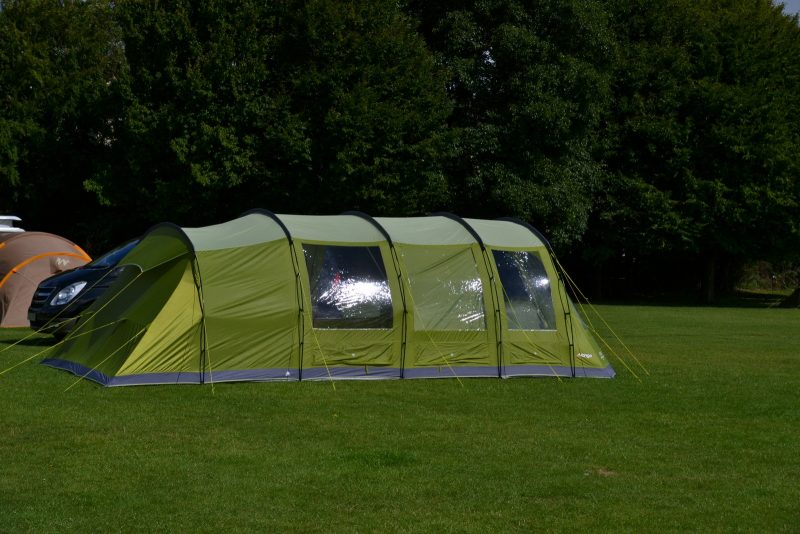 This was to be Simon and William's first time in our new tent, a Vango Marna 600XL. The Beans quickly made new friends at the park which left Simon and I free to pitch the tent. The tent went up like a breeze, and within 30 minutes, we were setting up the kitchen, and airbeds and making it feel like home (for the next 48 hours). We were really impressed when a member of the Club team popped by whilst we were pitching to ask if everything was ok and whether we needed any assistance with anything; what great customer service!!
Second impressions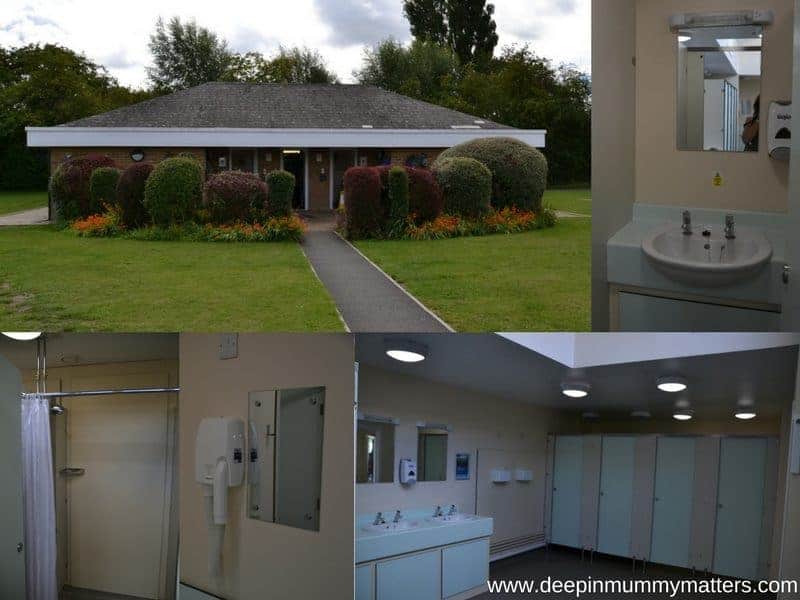 The Cambridge site was exactly as I had remembered it, very tidy and well-tended; there were pretty flower baskets dotted here, and there, the water/fire points were all clean and tidy, and the amenities block was immaculate. Even hours after they had been cleaned you wouldn't have thought that anyone had been in, the chrome shone beautifully, and it smelt fresh as a daisy.
Changes . . .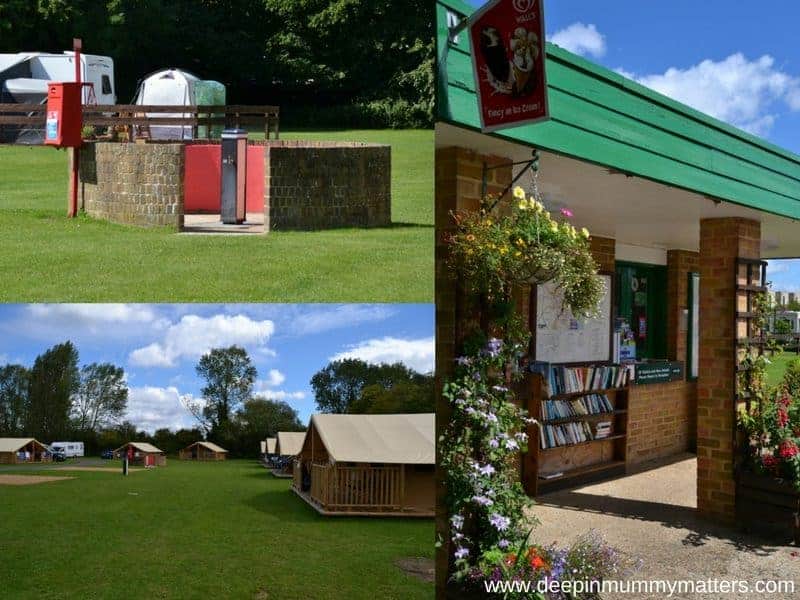 Since our visit last Summer, I noticed the addition of a further 2-3 ReadyCamps and made a mental note that we really must stay in one as they look amazing! How perfect to just turn up with your belongings and start the holiday straight away, no pitching necessary (and did I tell you about the black-out bedrooms – bliss).
Time to relax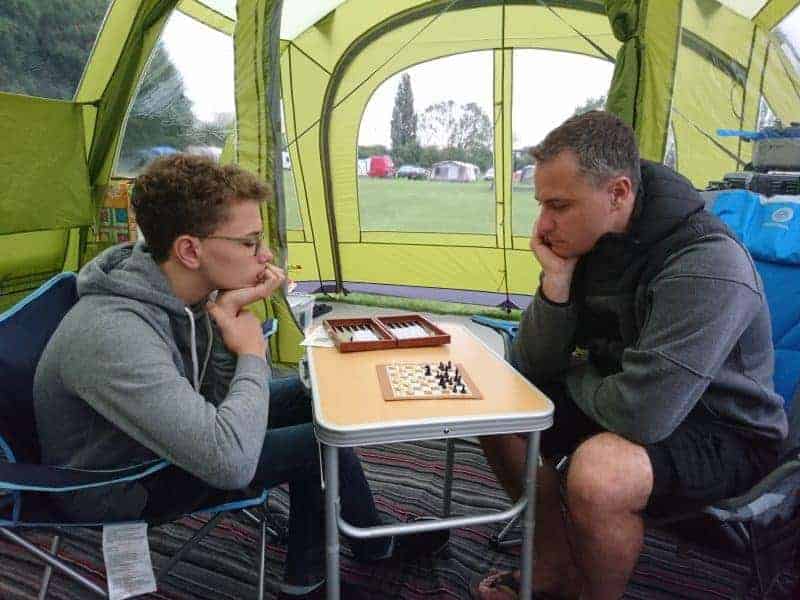 We spent a couple of hours during the afternoon enjoying a cold beer sitting in front of the tent in the sunshine watching the children play with their new friends, isn't that what camping is all about? Adults relax whilst the children have fun, it's so nice to enjoy a slower pace of life from time to time.
Ordinarily, we would have taken the Beans for a walk in the evening before bed but the weather had different plans and decided to rain like it didn't know how to stop, so we sealed ourselves up in the tent and cracked open the chess, Top Trumps and colouring books, good old fashioned family fun. We had a big day in Norwich planned for the following day, so we all grabbed an early night and listened to the pitter-patter of raindrops on the roof.
Parting thoughts . . .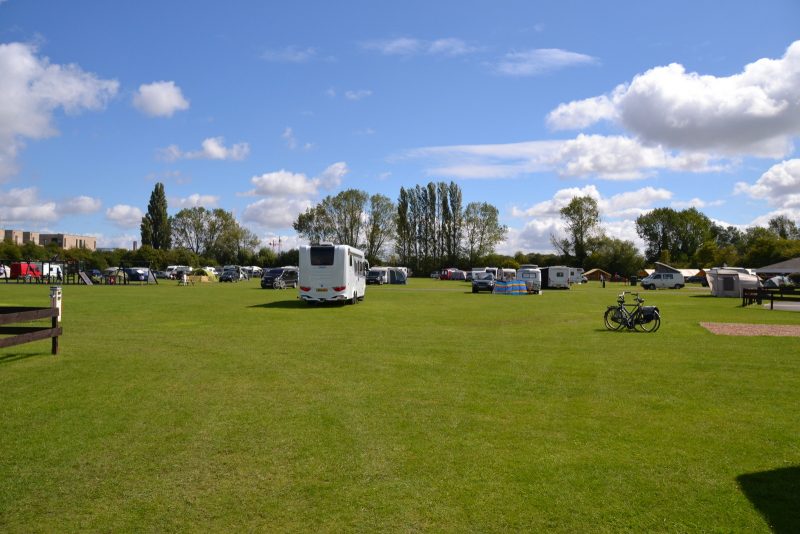 Cambridge Camping and Caravanning Club Site is perfectly placed for visitors to Cambridge and the surrounding area. It is less than 1 mile from the Trumpington Park 'n' Ride which makes it very easy and cost-effective to get into Cambridge, where there is so much to see and do. Cambridge is a favourite place for us to visit as a family, but this time, we had different plans. We were to be travelling to Norwich courtesy of Greater Anglia Trains for a visit to Norwich Castle, but I shall be telling you about that in another post. Whether you are looking for great shops, mouth-watering restaurants, a punt on the River, a pint in the pub or enjoying culture in the museums and theatre Cambridge has everything you could possibly want for a break away from the old routine. At the end of it all, what better way to relax than pitching a tent or pulling up your motorhome and relaxing in the great outdoors at the Cabbage Moor site? I told you we would be back, and we were!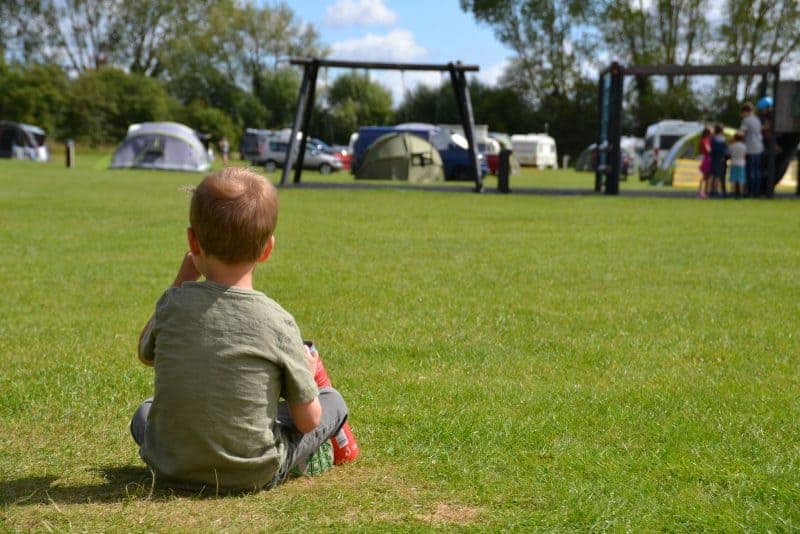 Thank you for having us . . . x